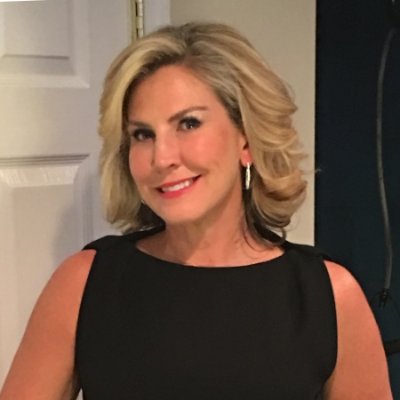 Lisa Tatosian, CFO of Airtime Media SEZC has a bubbly personality and she lights up when she talks about Cayman. She and her husband Abe, Director of Airtime Media, have had a love affair with the Cayman Islands for over 10 years and are now delighted to call Cayman home.
Whilst living in Connecticut for 20 odd years, being outdoor people, they got fed up with the very long winters. Lisa discovered on Facebook that her best friend from high school had moved to Cayman, so she reached out and ended visiting him and his family on many vacations. Lisa particularly liked exploring Cayman with local friends, who showed them the 'real Cayman' and not the 'usual touristy' stuff.
Airtime Media SEZC is a very interesting company that creates a wide range of lead generation focused integrated media (radio, television and internet/social media) advertising and marketing campaigns for their vast network of B2C and B2B international clients. They design tailor-made campaigns based on the specific demographics of their clients' desired audiences.
Lisa said prior to choosing Cayman to set up their international headquarters, they visited other islands but found the infrastructure to be fantastic in here.
"This is the place, it feels safe here, its beautiful and the internet is even better than we had back in Connecticut. It was a natural progression moving here" said Lisa.
"We got some info. on CEC and thought why delay? If we do, then tomorrow's promise will never happen". she added.
They secured a place for their 14-year old daughter at Cayman International School (CIS), then quickly moved down and the family hasn't looked back.
"I can't believe how well my daughter has adapted. The pace is a little slower here, kids seemed to be kids longer! We love the outdoors, and get to paddle board and go boating year-round here"!
When Lisa and Abe are not working, they are big foodies and love to eat out, so as Cayman is the culinary capital of the Caribbean, they will enjoy trying the over 150 restaurants on offer here. Lisa is also learning how to cook authentic Caymanian food and loves her local friends teaching her recipes such as traditional 'Rundown'
If you would like to learn more about Airtime Media SECZ or would like to meet up with fellow foodies from the CEC community, you can contact Lisa on Lisa@myairtime.net