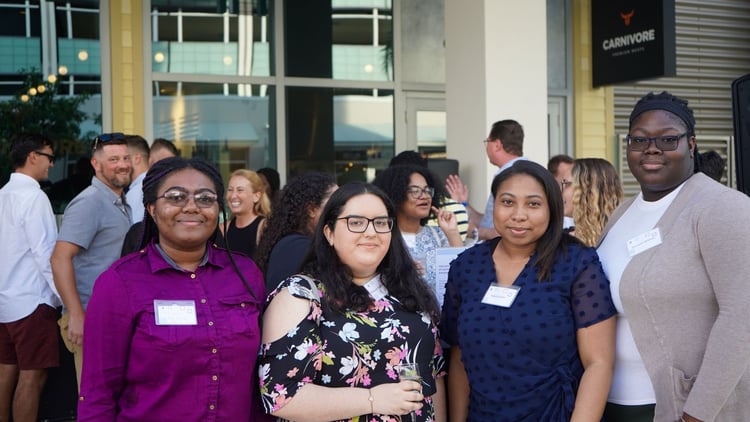 Tavia Turner (far left on the picture shown above) has enjoyed expanding her professional network by attending Enterprise Cayman's community events and by getting to know fellow entrepreneurs and professionals in the tech industry.
Tavia Turner: A Driven Intern Making Waves Through Dedication and Innovation
While busy studying for her Bachelor of Computer Sciences at University College of the Cayman Islands (UCCI), Tavia Turner earned herself a summer internship placement with renowned global bioengineering firm Rhetus International SEZC, a subsidiary of Ozgen Proprietary Limited. We caught up with Tavia to find out more about her Enterprise Cayman internship experience in the (CEC) special economic zones ("the Zone") and to find out what she's been up to lately!
EC: What made you decide to apply to the Enterprise Cayman Internship Programme?
TT: When I first started getting involved with the Enterprise Cayman Women Code Cayman initiative, Bianca Mora, Senior Marketing Manager at Cayman Enterprise City (CEC) told me about the Internship Programme opportunity. I was new to the Island and thought it would be a neat programme to get involved in.
EC: Were you expecting to be placed in the type of company you were placed in?
TT: To be honest, not really. I'm not sure what type of placement I was expecting. Maybe something that was more related to information technology or programming I would say. Although my placement was not within the field I expected, I truly feel it gave me a chance to learn new things and broaden my perspective on what interests me in the technology field. It gave me the opportunity to try something new that I wouldn't have tried without being involved in the Enterprise Cayman Internship Programme – it was definitely a win-win situation.
EC: What has your internship in "the Zone" taught you most so far?
TT: Adaptability for sure. My first internship was with Rhetus International SEZC, part of the Ozgene Group. Ozgene is one of the leading companies providing genetically customized mice for researchers around the world. There are many Zone businesses within Cayman Enterprise City's community that focus on the biotech industry, such as Exuma Biotechnology SEZC, Himalaya Therapeutics SEZC, and more. During this internship with Rhetus International SEZC, I was doing a lot of Search Engine Optimisation (SEO). SEO is the process used to optimize a website's technical configuration, content relevance and link popularity so its pages can become easily findable, more relevant and popular towards user search queries, and as a consequence, search engines rank them better. It was something I had never heard of before my internship with them, so that was a completely new area and I found it was interesting.
EC: How did your internship challenge you to grow and improve?
TT: I would say this goes hand-in-hand with SEO. I was constantly keeping track of new updates during my internship. It made me take more notice of things on the internet, compared to before. SEO is something you ideally want to keep up with on the daily basis due to it constantly changing, to make sure rankings stay good. As a regular internet consumer, you see an advertisement and go on with your day. It wasn't until I was able to be behind-the-scenes that I noticed how in-depth and sophisticated it is.
EC: Did the team at Rhetus International SEZC help you to grow as an individual?
TT: Absolutely, they did. There were times when my confidence was lower, but staff members at Rhetus International SEZC were very kind and very good mentors so it really helped with my confidence and overall ability with the tasks. Through time, I almost saw them as paternal figures. They were very supportive and uplifting.
EC: What was the most memorable aspect of your internship?
TT: It's very hard for me to really pin down a most memorable aspect because all of it was quite a memorable experience on its own. If I really had to narrow it down to one thing, it would be how I was treated as an equal by the staff. The internship really gave me the opportunity to be seen as a valuable contributor to the team rather than just a young intern new to the industry and that I was trusted to make my own decisions and give my input. I was taken seriously and to me that's something memorable.
EC: How would you best describe your experience at CYDEC 2023?
TT: This year's Cayman Islands Digital Economy Conference (CYDEC) was very informative. Conference speakers discussed the latest trends in technology and their impact. Industry experts were brought together to examine Artificial Intelligence (AI), ChatGPT, EdTech, FTX Fallout and Web 3.0. I regularly attend CYDEC because ever since I started getting involved with Enterprise Cayman initiatives, they have often sponsored me to attend, as well as BSides (a conference that focuses on expanding the spectrum of conversation around Information Security – granting a voice to anyone who is or aims to be involved in all domains of cyber security). This year, CYDEC was more-so focused on security, which is my field of interest more specifically. My dad is a teacher, so it was interesting to see stuff that I learn while attending could help him as well. Security is something I am very interested in.
EC: Do you believe your placement with Rhetus International SEZC has led you to more career opportunities?
TT: Definitely. My first time being an intern through Enterprise Cayman was with my internship with Rhetus International. It allowed me to meet people from many different companies who were working on the same floor. I actually met David Manouchehri, Director of ai.moda. My desk was right next to his office, so we were often able to have many conversations security related. He told me about Polly Pickering, who works at eShore. I met her briefly at the CYDEC conference back in 2022. She and I spoke more at CYDEC, and this led to an internship with eShore that year.
Thanks to Enterprise Cayman for providing me with this internship opportunity, I met David who introduced me to Polly, who then directed me towards another opportunity in 2022!
EC: What kind of impact do you feel Enterprise Cayman has made?
TT: Enterprise Cayman provides a lot of opportunities to young individuals and has made a huge positive impact on local youth's education and room for career development opportunities. I have always felt very welcomed in the community, and they make sure to keep you involved and feel relevant as a young individual living in Cayman.
EC: Is there anything else about your internship that you would like to share with us?
TT: You guys have very good coffee! 😊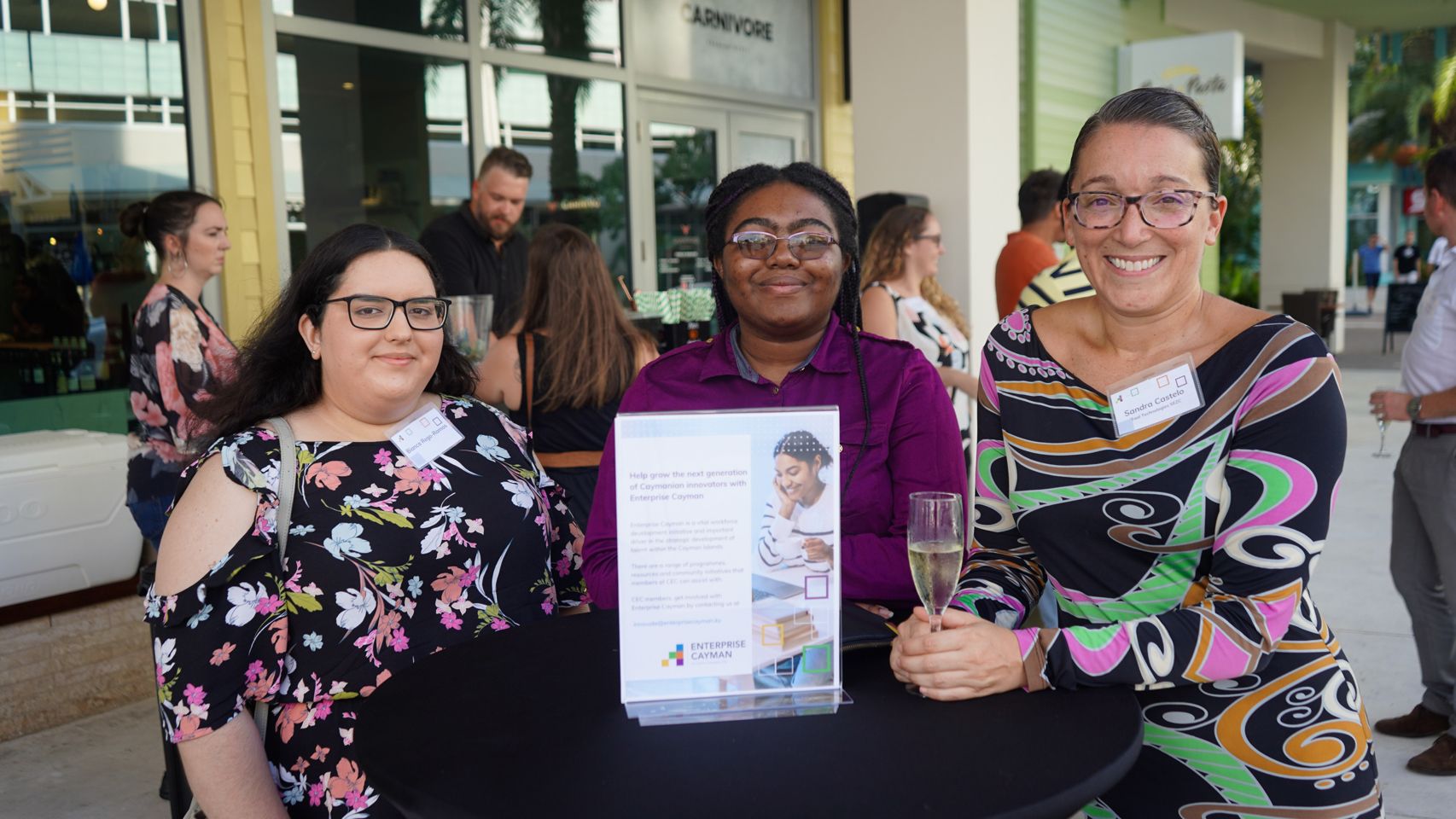 Tavia Turner (positioned in the middle of the picture shown above) at an event Enterprise Cayman was hosting.
Tavia has recently graduated from University College of the Cayman Islands (UCCI) and obtained her bachelor's degree in computer sciences. She is currently looking forward to getting involved with the Enterprise Cayman CyberSandbox initiative and landing a job in Cayman's growing tech sector. While cybersecurity is her main interest, Tavia is also open to opportunities in technical support, as she loves helping others solve problems. In the next 5-10 years, she hopes for a fulfilling career with room for much personal and development growth. This summer, Tavia is looking forward to visiting her beautiful home country, Jamaica, and to seeing her family and friends that she hasn't seen since coming to the Cayman Islands.
The Enterprise Cayman Internship Programme is open to individuals 18 to 25 years old. Internships typically last for one to three months during the summer months and provides practical, hands-on, experience and opportunities to explore knowledge-driven career paths within the CEC special economic zones. To learn more and to apply visit the Internship Programme page or email innovate@enterprisecayman.ky.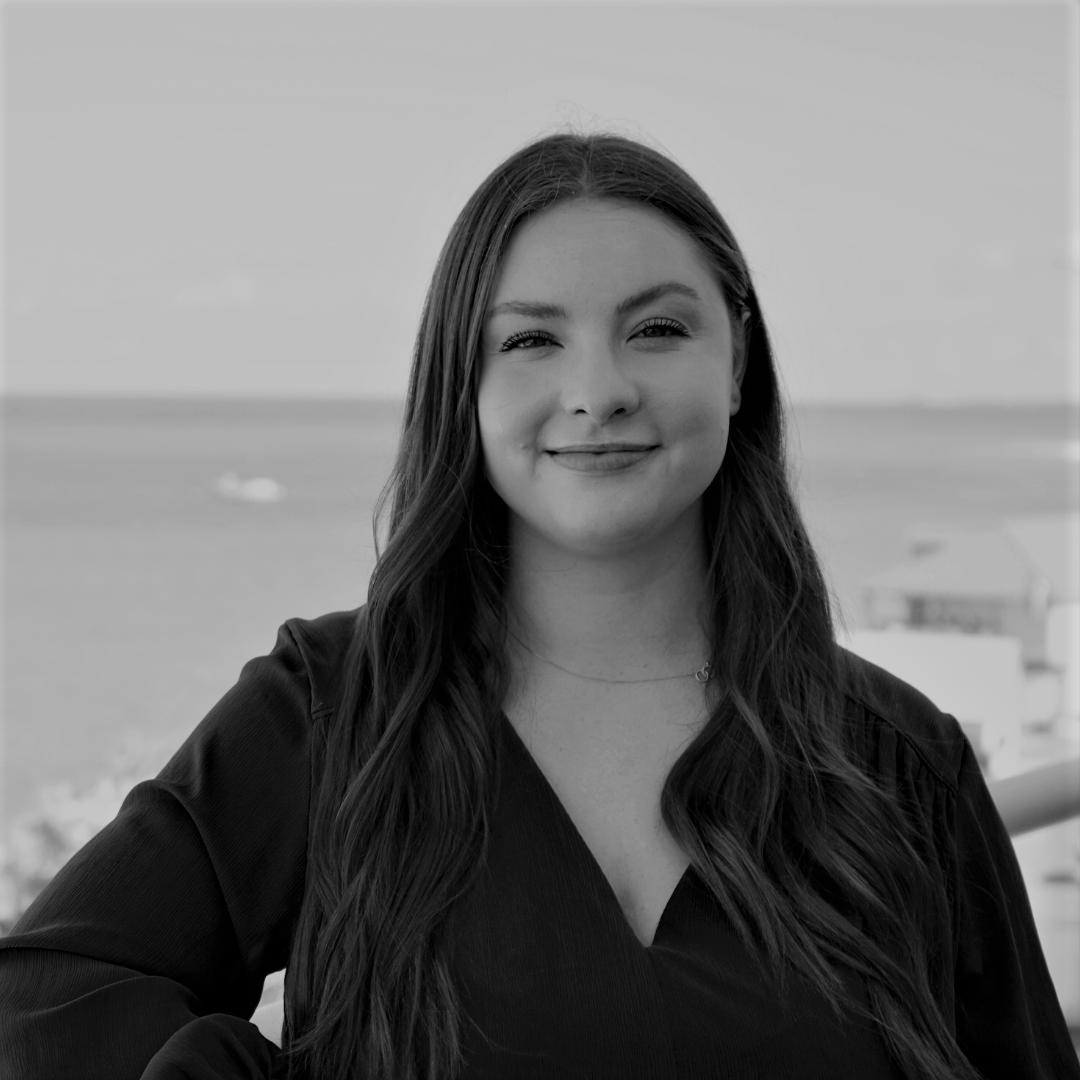 Rebecca Young is the Marketing & Events Coordinator at Cayman Enterprise City (CEC) and leads the delivery of all marketing and promotions for CEC's sister organisation and not-for-profit, Enterprise Cayman. Rebecca helps to coordinate and raise awareness of community initiatives, events, and opportunities for entrepreneurs and individuals embarking on careers in Cayman's knowledge and technology sectors.