Meet the Senior Management Team
Our Vision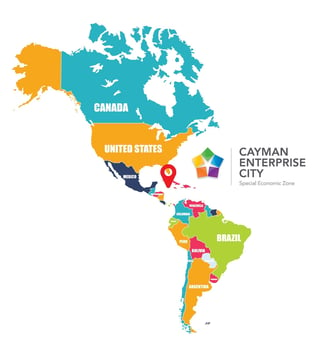 To create world-class special economic zones and build a state-of-the-art campus which will bring a vibrant new book of knowledge-based industries to the Cayman Islands, in the technology, media, commodities, maritime & aviation services, and biotech sectors. Cayman Enterprise City's three offshore special economic zones, are bringing new opportunities to Caymanians, meeting local community commitments, and are positively impacting Cayman's economy.
Our award-winning development project is the first of its kind in the western hemisphere and provides a vibrant ecosystem for businesses and entrepreneurs, with world-class office and business centre facilities and an enviable IT and business infrastructure. Cayman's special economic zones are proven platforms for rapid business growth and innovation. Over 250 start-ups, mid-sized zone enterprises and brands operating from four commercial zone buildings, are taking advantage of Cayman's tax-neutral environment to rapidly grow their companies internationally.
Leadership
Charlie Kirkconnell, Chief Executive Officer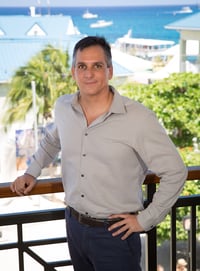 Charlie is Cayman Enterprise City's chief executive officer and is responsible for leading the development and execution of the company's long-term strategy. His leadership role also entails being ultimately responsible for all day-to-day management decisions and for implementing the company's long and short-term plans.
Qualifications
Charlie holds an LLB (Hons) degree from the University of Liverpool and completed, with distinction, the Qualifying Examination of the Professional Practice Course at the Cayman Islands Law School in 2006. Charlie also holds a B.A. in International Relations with a Business Concentration from Lehigh University in Pennsylvania, USA (1993).
Prior employment experience
Immediately prior to joining Cayman Enterprise City, Charlie was a member of Walkers' Corporate and International Finance Department in the Cayman Islands where he specialised in investment funds and advised on a range of general corporate matters. Prior to that, Charlie held various positions over a 12-year period with a group of Cayman Islands companies specialising in retail and wholesale distribution, including serving for four years as the managing director of the group.
Cindy O'Hara - MRAIC LEED AP, Chief Development Officer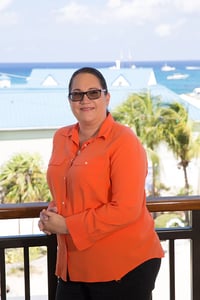 Caymanian Architect and entrepreneur, Ms. O'Hara's is the Chief Development Officer for Cayman Enterprise City. She oversees all aspects of the design and development of this 850,000 sq. ft. project, as well as overseeing all design and fit-out relating to the needs of clients in the gateway buildings, which are being utilized whilst the main campus is being built.
Ms. O'Hara is owner and Managing Director of Design (Cayman) Limited, the leading sustainable architectural practice in the Cayman Islands. Established in 2008, the firm has accomplished over 500,000 sq. ft. of Commercial, Civic and Residential projects including the recently completed Government Administration Building in George Town. Cindy has over 20 years' experience in the construction industry gained both in the Cayman Islands and internationally. She has an exceptional foundation in sustainable architecture and project management. She has gained an outstanding reputation within the region for her hands-on-expertise in designing hurricane resistant facilities and is well respected by industry leaders for her in depth knowledge. Always entrepreneurial, Cindy along with business partner Russell Linford developed separate business streams into successful companies, including Build (Cayman) Limited adding Construction Management, Cost consulting and Facilities management to the Caymanian construction industry.
Maria Phillip, MBA - Vice President of Client Experience & Operations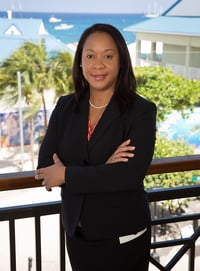 Ms. Phillip is responsible for all aspects of client relations including licensing, on-boarding and the ongoing care and satisfaction of Cayman Enterprise City clients. She heads up zone operations and reports directly to the CEO. Maria has over twelve years' experience in the business and financial sectors specialising in the areas of business strategy, operational assessment and management, market analysis and organisation review and design.
Maria was formerly a Manager within Deloitte's Strategy and Operations Consulting Department, and gained experience in the US market working with Morgan Stanley within their Private Wealth Management Group, and Moody's Investors Services within their Structured Finance and Product Development Groups. Her experience extends to investor relations, product strategy, process re-engineering, database management with an emphasis on process and relationship mapping and assessment, and overall efficiency improvements of business Information systems.
Maria also has prior consulting experience in the European market conducting market assessments and feasibility studies for a multi-national corporation that entailed assessing potential market entry strategies within the Asian retail market and identifying, developing and evaluating growth strategies. Maria holds a Bachelor of Computer Science from Claflin University, and a Master's Degree in Business Administration from Ohio University.