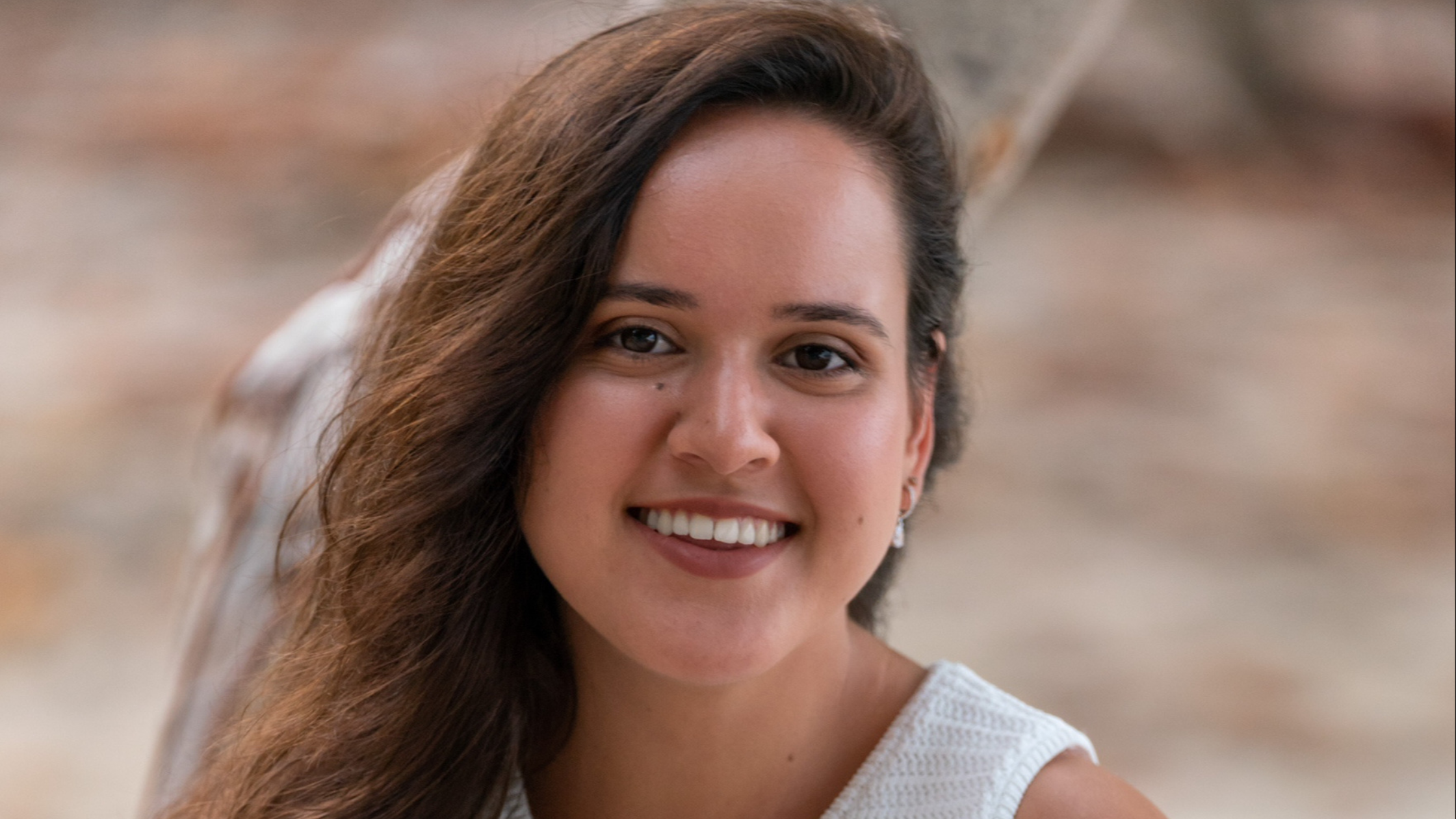 Sabrina Burke (shown in the photo above) has challenged herself by taking not only one, but two placements during her summer, while taking part in the Enterprise Cayman Internship Programme.
Sabrina Burke: A Motivated Intern Taking on Two Memorable Internship Experiences
While busy studying at Rollins College of Liberal Arts, Sabrina Burke earned herself not only one, but two summer internship placements with renowned digital marketing company Cronyx Digital and publishing company Radiance Collective. We caught up with Sabrina about her Enterprise Cayman internship experiences in the (CEC) special economic zones ("the Zone") and to find out how she is balancing two internships at the same time!
EC: What made you decide to apply to the Enterprise Cayman Internship Programme?
SB: At the end of the school year, I knew that I would be home for the summer. It was around that time that I decided I should start going through what I wanted to do over the summer. I initially started applying to different internships in the United States and on-island. It didn't take me long to realise that there aren't a lot of options for internships in Cayman – it's not a prevalent thing here, now, because most employers are more-so looking for full-time employees. That's when I found Enterprise Cayman and Cayman Enterprise City and applied to internship opportunities they were offering. I wasn't sure what to expect at first – they had so many great opportunities. As soon as I got responses and emails regarding my application, it was an easily made decision to me already that I wanted to intern through their Internship Programme.
EC: Were you expecting to be placed in the type of company you were placed in?
SB: To be honest, yes and no. I didn't know what to expect overall as it was my first-time taking part in their Internship Programme, but the companies that I was placed in and am interning with now, are both in my field of interest. Based on my resume, they saw my qualifications and experience and I do feel I was placed where I belong and within my interests. It all worked out very well in the end.
EC: How do you find managing two internships at the same time?
SB: It's been a lot, doing two internships at the same time, but it's also been a very good challenge to tackle. I have been learning a lot! I'm very thankful that I got the opportunity to do an internship through Enterprise Cayman's programme overall. I always find it good to experience new and different things, other than what I am studying in school.
EC: What has your internship in "the Zone" taught you most so far?
SB: With Cronyx Digital, I've learnt a lot about web design, data, and figuring out why some websites are not getting a lot of leads, compared to others that are. I get to research different companies, and outreach to get sponsorships. Whereas to Radiance Collective, I am learning a lot about social media marketing, web design, advertising to continue running a company and getting more people to become your clients. I came at a good time because Radiance Collective is currently putting on this three-day event, so I got to help them with advertising for it and getting people to sign up and register for it. It's been interesting to see everything that goes into making an event happen. Before my internships with Cronyx Digital and Radiance Collective, I had more of an interest in data. Taking part in these two internships has really opened my eyes to the world of digital marketing and made me realise that data is more in-depth than I thought. It really raised my interest in it and in the industry.
EC: How did your internship challenge you to grow and improve?
SB: Yes, it really has. Time management has been a big part of it. My time management skills are pretty good but both internships have taught me to really utilise them this summer, especially because I do half days, and am doing two internships at the same time. In the mornings, I'm focusing on one, meanwhile in the afternoons, I focus on the other. Organisation and communication skills are something else that I've gotten to work on, to make sure I am doing everything properly and there to assist and help in any way that I can if they need me. Learning new aspects and tasks overall has been something that I can add to my experience as well, thanks to Enterprise Cayman and Cayman Enterprise City.
EC: Did the teams at Cronyx Digital SEZC and Radiance Collective SEZC help you to grow as an individual?
SB: Definitely. I have become a more confident person in my abilities and realised that due to some classes I've taken in school and different workplaces I've worked at in the past, I do know a lot more than I thought I did. To gain that confidence in my work abilities is meaningful and is something that I can keep on using from now on – which will also have a positive impact on my work.
EC: What was the most memorable aspect of your internship?
SB: With Cronyx Digital, I've gained a lot more experience in the data field. I'm very interested in data, and I haven't had any experience before this internship. Seeing numbers and how they can have such an impact on a company has been one of the biggest things during my experience with them so far. Meanwhile, with Radiance Collective, a most memorable aspect would be getting to see first-hand how entrepreneurs grow their company and learning new strategies that they're even currently using as we speak with their own companies. Seeing it happen in real life is something quite interesting. I've been loving it and it has been a good way to dip my toes in the water.
EC: Do you believe your placements with Cronyx Digital SEZC and Radiance Collective SEZC will lead you to more career opportunities?
SB: I really think so. Being a part of the Internship Programme has allowed me to make new connections with several people from the industry. I believe that whether it is now, or rather later, these connections will have an amazing purpose in my career overall.
EC: What kind of impact do you feel Enterprise Cayman has made?
SB: I didn't know about Enterprise Cayman until I initially applied for the Internship Programme back in April 2023, but seeing how its run and seeing what opportunities they give young adults and professionals, it has an important impact on the local community.
Sabrina holds many certifications such as Social Media Marketing and Email Marketing through HubSpot Academy and intends on finishing her studies at Rollins College. She is looking forward to working at Rollins College on the Immersion Planning Team this coming year. Her internships have given her a lot more confidence in her own abilities and she hopes to one day land a job in the field – specifically in data analytics or digital marketing.
The Enterprise Cayman Internship Programme is open to individuals 18 to 25 years old. Internships typically last for one to three months during the summer months and provide practical, hands-on, experience and opportunities to explore knowledge-driven career paths within the CEC special economic zones. To learn more and to apply visit the Internship Programme page or email innovate@enterprisecayman.ky.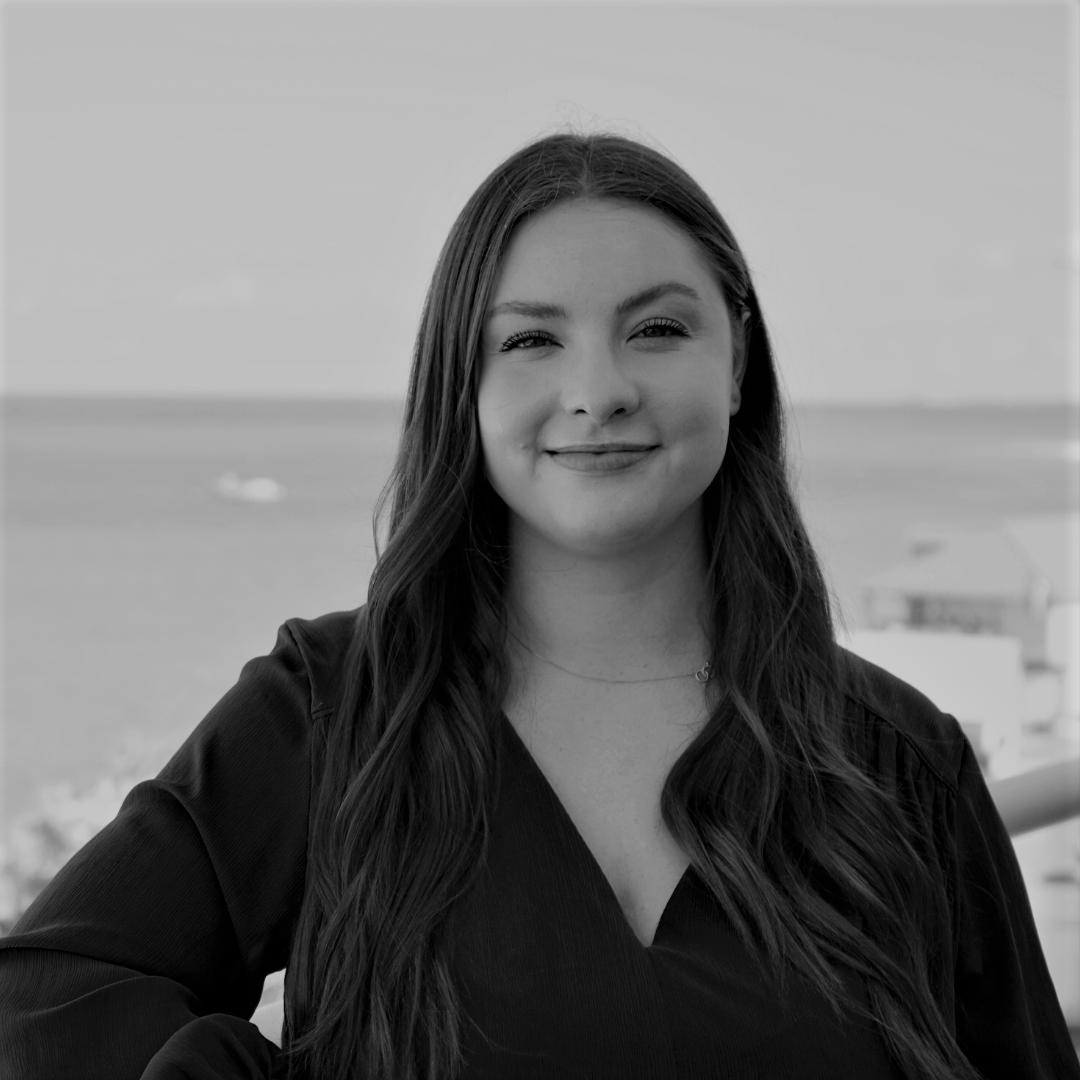 Rebecca Young is the Marketing & Events Coordinator at Cayman Enterprise City (CEC) and leads the delivery of all marketing and promotions for CEC's sister organisation and not-for-profit, Enterprise Cayman. Rebecca helps to coordinate and raise awareness of community initiatives, events, and opportunities for entrepreneurs and individuals embarking on careers in Cayman's knowledge and technology sectors.