Enterprise Cayman is offering innovative learning opportunities that integrate Artificial Intelligence (AI) tools to equip individuals for a tech industry that's rapidly evolving.
George Town, Grand Cayman, Cayman Islands (23 May 2023) – Enterprise Cayman, through its Cayman Code Academy partner Code Fellows, is continuing to lead the way in tech education by embracing the future of Artificial Intelligence (AI). By offering the Code Fellows curriculum in the Cayman Islands, they are continuing to advance and prepare individuals to pursue tech industry careers by integrating AI-powered technologies into the learning process using tools like ChatGPT.
Individuals can now learn to write code alongside AI suggestions and acquire skills in chatbot prompt design to even generate entire solutions. "We believe it's critical that students learn the cutting-edge skills that allow them to lead the industry and passionately pursue their new careers. By teaching students the value of embracing change and continuous learning we can ensure they keep up with the demands of an ever-changing industry and be part of shaping its future," said Mitchell Robertson, SVP of Business Development and Growth at Code Fellows.
Enterprise Cayman is currently offering beginner workshops in code, cybersecurity, and Web3 taught in person by Cayman's leading tech professionals and led by Code Fellow's globally recognised curriculum and expert virtual instructors. "We're thrilled to be working with Code Fellow's so that we can offer individuals in the Cayman Islands access to a curriculum that's continually evolving and keeping up with the demands of the industry," said Alyssa Manderson, Enterprise Cayman Programme and Events Coordinator. "Through Enterprise Cayman's dynamic programming, we're preparing Cayman's entrepreneurs, graduates, and career changers for the rigorous expectations of an evolving tech sector and for careers of the future."
Web3 101: Explore blockchains, cryptocurrencies, and NFTs with AI
Enterprise Cayman is now inviting individuals from all backgrounds to take part in a beginner-friendly course designed by Code Fellows to equip participants with the fundamentals of blockchains, cryptocurrencies, and non-fungible tokens (NFTs) by using AI-powered tools. During the one-day workshop participants will explore what real problems Web3 technology is solving and learn how to adopt best practices of managing a crypto wallet to control their own bitcoin and NFTs. The Web3 101 course allows participants to learn how to utilise ground-breaking technological tools safely and effectively, while also exploring various career and entrepreneurial opportunities that are emerging in the next phase of the internet.
Members from the Cayman Islands Virtual Assets Society (CIVAS) will be available in-person throughout the workshop to help guide individuals through the Code Fellows curriculum, share their experience, and provide critical industry insights. "It's very important that individuals educate themselves on emerging trends and new technologies," says Web3 101 course instructor Mario Yaksetig, CIVAS Committee Member and co-founder of BitFashioned SEZC. "Learning the fundamentals of Web3 and how blockchains, crypto, NFTs, and AI are impacting the world around us is valuable for everyone – from educators, to recent graduates, to corporate advisors. I'm excited to be a part of the initiative and meet individuals who are eager to learn about Web3."
The Web3 101 beginners course takes place Saturday, 10 June 2023 from 10:00am to 6:00pm in the Cayman Enterprise City Innovation Room at Strathvale House in George Town.
Intermediate and advanced courses in Web3, cybersecurity, and software development can be taken live-online. Need-based scholarships to cover tuition fees are available at all levels thanks to Cayman Enterprise City's support. Private classes can also be arranged for corporate groups and professional associations.
To register for upcoming workshops and events visit https://www.enterprisecayman.ky/cayman-code-academy. For enquiries email innovate@enterprisecayman.ky.
About Enterprise Cayman
Enterprise Cayman is a non-profit organisation (NPO) by Cayman Enterprise City in partnership with Cayman Islands' special economic zone companies (SEZCOs). The organisation provides Caymanians and residents with access to high-quality learning experiences and opportunities to launch new business ventures and to pursue careers within the technology and innovation sectors.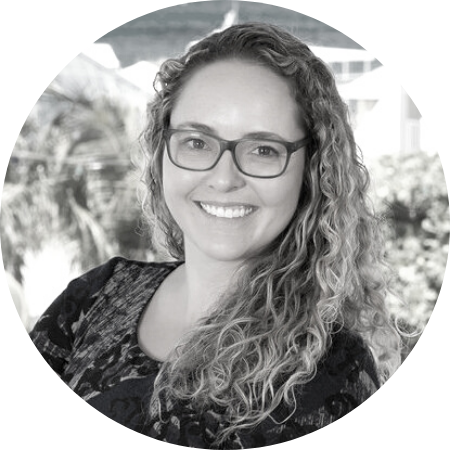 Kaitlyn Elphinstone is the Chief Marketing Officer at Cayman Enterprise City (CEC) — responsible for driving new opportunities, championing innovation, engaging members of the public, and leading the company's marketing and brand strategies in her enterprise-wide focused role.