Why the Tax-Exempt Cayman Islands are the Perfect Place to do Business.
The future of offshore business is being physically located somewhere with a high quality of life and infrastructure, a tax-neutral environment and an appropriate regulatory regime.
The Cayman Islands is exceptionally entrepreneurial and possesses an extraordinary blend of paradise and modernity not found in any other Caribbean island. It's fast becoming an significant offshore jurisdiction of choice for the digital and technology sectors. Our pro-business government has entrusted Cayman Enterprise City to diversify Cayman's economy by attracting entrepreneurs, start-ups, mid-sized enterprises and large corporations to establish a physical presence in the Cayman Islands. They've removed the red tape and granted incredible concessions so it's quick, easy and cost-effective to set up in Cayman Enterprise City's special economic zones.
Some of the reasons why over 250 companies from far reaching parts of the world have already set up here:
Cayman is a safe and stable English-speaking British Overseas Territory.
The jurisdiction meets the highest anti-money laundering and international cooperation standards.
It offers a pro-business regulatory environment.
It's one of world's leading international financial centres.
Cayman is the #1 hedge fund jurisdiction worldwide.
The island is a centre for first-class service providers and international law firms.
Cayman operates under a robust legal system based on English common law.
It is sophisticated, cosmopolitan and offers an upscale lifestyle.
You can be almost anywhere in the world, with one connecting flight.
Easy access to Latin American and global markets.
Follow those who are leaving the high-pressure competitive culture of Silicon Valley and similar tech centres.
The Cayman Islands offers a great lifestyle and can foster new ideas and creativity.
Nonstop Flights to Grand Cayman Include...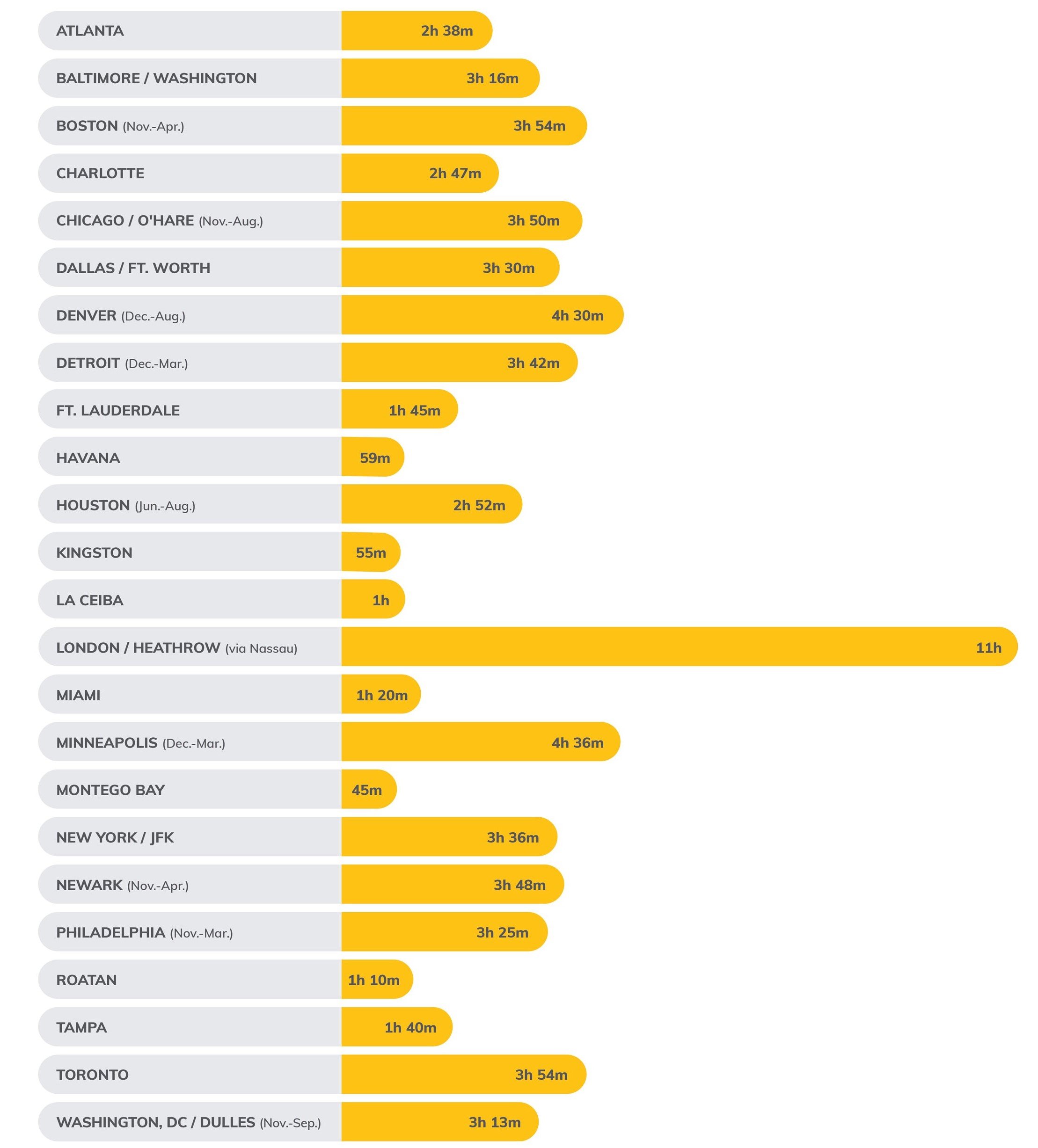 We're here to help you succeed – let's get started!