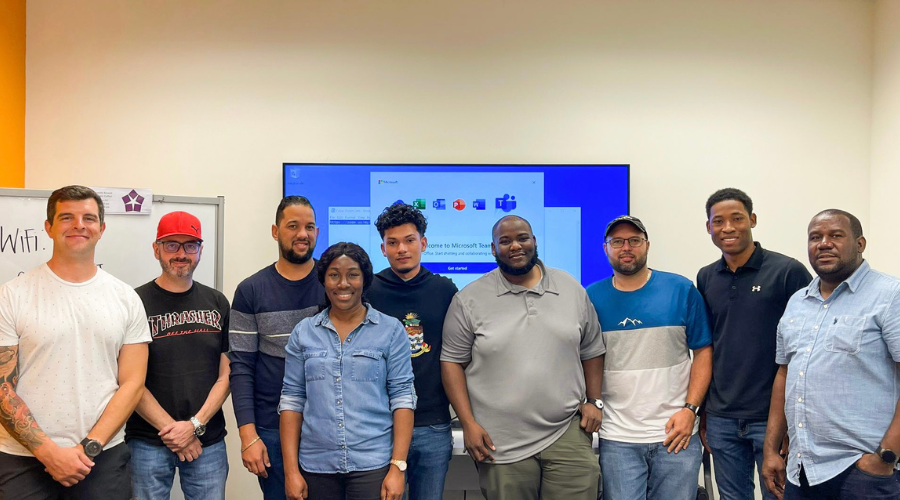 Individuals can now explore the fundamentals of ethical hacking and cybersecurity taught by industry professionals.
George Town, Grand Cayman, Cayman Islands (15 February 2023) – The unprecedented rise in cyber-attacks means there's never been as much demand for skilled cybersecurity professional who can help to defend critical business systems against malware, attacks, and intruders. Enterprise Cayman in partnership with Code Fellows and Ember Lake, recently produced their first Ops 101 workshop where nine participants were invited to explore the fundamentals of ethical hacking and cybersecurity.
"As Cayman's tech ecosystem continues to grow and diversify, it's vital for us to be able to offer accessible and relevant tech education taught by industry professionals," said Alyssa Manderson, Enterprise Cayman Programme & Events Coordinator. "The new Ops 101 Workshop experience allows individuals in Cayman to learn how to explore revolutionary tech tools safely and productively, while exploring innovative career and business opportunities."
The day-long immersive course for beginners took place Saturday, 11 February 2023 and was instructed by John Cokos, Director of Curriculum at Code Fellows, James McGarvey, BSides Cayman Islands Founder and Owner at Ember Lake, and RJ Sudlow, BSides Cayman Islands Founder and Owner at Ember Lake. "As representatives of Ember Lake, BSides and the wider Cybersecurity community, we we're delighted to support and participate in this great initiative by Enterprise Cayman," said McGarvey. "Nurturing an active and supportive community in the Cayman Islands, is important for the development of the industry and creates a local pool of expertise to share knowledge, recognise opportunities, and grow together to have a positive impact at home."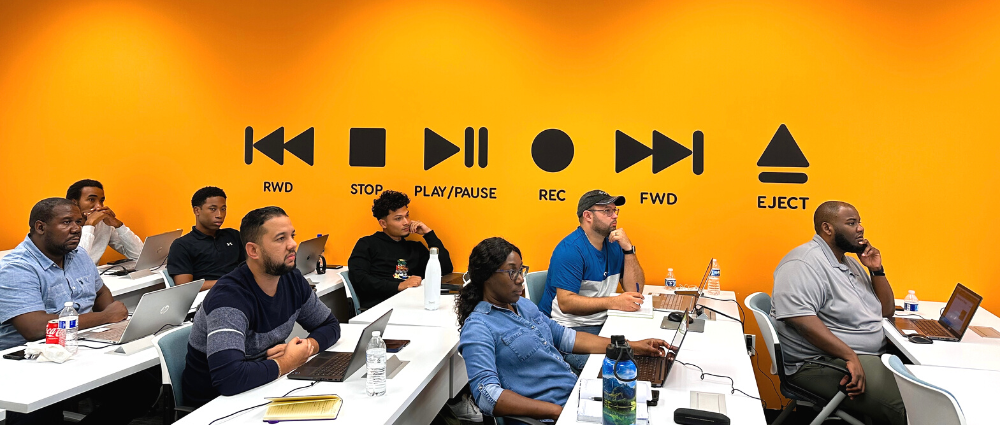 The recent workshop welcomed a diverse group of individuals from financial services professionals to postsecondary educators, and entrepreneurs. Kevin Ramirez who received a scholarship from Cayman Enterprise City (CEC) to attend the workshop said, "the Ops 101 - Cybersecurity workshop was truly eye-opening and a valuable learning experience. I gained a deeper understanding of the importance of cybersecurity and the measures that need to be taken to protect our data and systems. The knowledgeable and experienced instructors made the workshop engaging and interactive. I highly recommend this workshop to anyone looking to enhance their cybersecurity knowledge."
Cybersecurity, Web3, and Code courses will be offered by Enterprise Cayman throughout 2023 and private classes for corporate groups and professional associations can be arranged. For upcoming workshops and events visit www.enterprisecayman.ky. For enquiries email innovate@enterprisecayman.ky.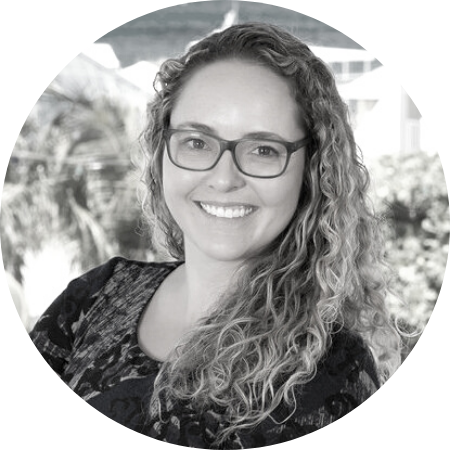 Kaitlyn Elphinstone is the Chief Marketing Officer at Cayman Enterprise City (CEC) — responsible for driving new opportunities, championing innovation, engaging members of the public, and leading the company's marketing and brand strategies in her enterprise-wide focused role.