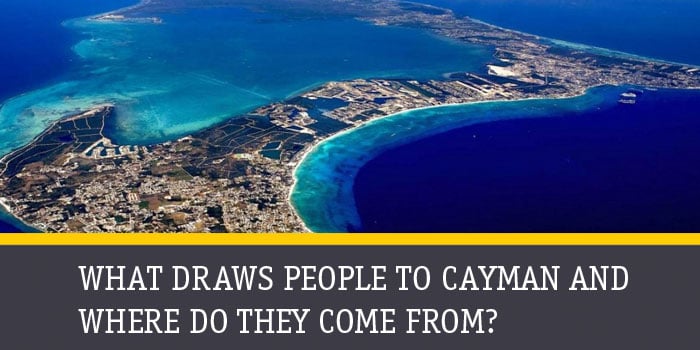 As one of the world's leading International Financial Centres and tourism destinations, the Cayman Islands have traditionally attracted many expat residents and visitors from North America. After all, Grand Cayman is only a brief one hour's flight from Miami, three hours from New York City and there are multiple daily flights to many major US gateway cities. Cayman is not only quick and easy to get to, but also English speaking and a very safe to place live and work.
Many people that move to Cayman are delighted to discover that the islands have no personal income tax, so whatever they earn they get to keep. Although Americans can only make the first US$90,000 tax free annually and do need continue filing US tax returns. As well as no income tax, there is no local corporate tax, so many businesses, particularly those in the tech world that are globally focused, see Cayman as an ideal place to set up shop for international business. And, for those tech companies developing Intellectual Property, it's comforting to know that when they have built up their business and are ready to sell it to one of the big boys, there is no Capital Gains Tax here either! That is a serious selling point for shareholders when considering their exit strategies.
Cayman Enterprise City, a technology-focused Special Economic Zone located in Grand Cayman is attracting North American companies, to set up a physical business presence here, to take advantage of Cayman's tax and other jurisdictional benefits. Companies that set up in this thriving tech hub, also get great concessions from the Cayman Islands, as an incentive to set up here.
But, it's not just North Americans who are flocking to set up in the Cayman Islands. Since the uncertainty of Brexit, Cayman is also seeing British and European entrepreneurs who want to access the massive, lucrative markets of the USA, Canada and Latin America set up offices in Cayman Enterprise City. Cayman has a very stable Government and an enviable economy, the locals are really, friendly and welcoming and let's face it, the lack of winters and great beaches make it a wonderful place to live and work.
You might want to consider it!