Cayman's Tech Hub
The attributes that have made the Cayman Islands so enticing to the financial services sector have attracted some of the world's top technology entrepreneurs and leading Blockchain and FinTech businesses to set up a genuine physical presence in the jurisdiction. Cayman's robust regulatory environment, impressive legal system, and the abundance of on-island talent, matched with an envy-inducing island lifestyle, has made Cayman the perfect domicile from which to operate.
One of the world's leading international financial centers, the jurisdiction is home to preeminent global law firms, top accounting firms and acts as a gateway to North and Latin America markets with direct flights to London multiple times per week. Cayman is the ideal place to develop intellectual property and with the absence of local corporate tax, income tax and capital gains tax, businesses can be far more profitable, when they physically operate from Cayman.
Cayman Tech City's Blockchain Boom
In recent months, blockchain development companies have been setting up in Tech City Cayman Islands on a weekly basis. The Island's business-friendly Government has put in place legislation which enables international companies and start-ups to efficiently and cost-effectively set up a physical presence. Businesses, staffed from anywhere in the world, can be legally operating in their Cayman office within 4-6 weeks and the tech industry has certainly taken notice.
Over 175 technology focused companies, 60 of which are utilising blockchain technology, have established a physical presence within Cayman Tech City, an award-winning development project by Cayman Enterprise City which consists of three special economic zones focused on attracting knowledge-based and specialised-services businesses. With a dedicated Government Authority, licensing fee concessions and a guaranteed fast-track processes, 300 companies of all sizes from across the globe have taken advantage of the benefits and now operate within the Island's three special economic zones - Cayman Tech City, Cayman Commodities & Derivatives City, and Cayman Maritime & Aviation City.
Cosmopolitan Island Life
Cayman's attractive mix of cosmopolitan and island life, the vibrant social scene, picturesque panoramas, world class attractions, Michelin star restaurants, and a close-knit community which consists of more than 135 nationalities makes it easy to attract and retain talent. Tech City gatherings such as bi-monthly crypto currency meetups, conferences, and sporting activities have allowed likeminded entrepreneurs to network and Cayman's tech community to flourish. Custom office designs create inspiring places to work from and turn-key solutions offered by Cayman Tech City make setting up quick and cost-effective. With no commute and warm weather all year around, setting up a business in Tech City Cayman Islands is a no-brainer.
If you would like to hear more about Cayman's thriving special economic zones and discover what our team can do to help your business grow please don't hesitate to get in touch – setting up a physical presence in the Cayman Islands is easier than you think.
Article first published March 2018.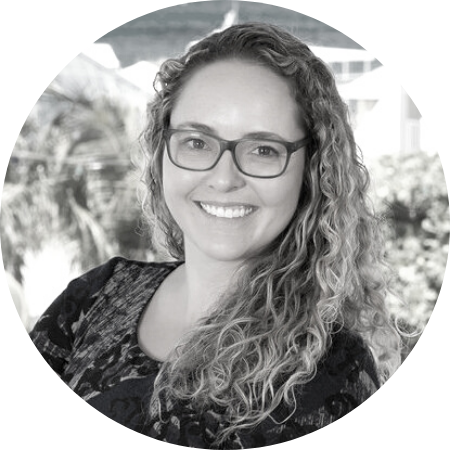 Kaitlyn Elphinstone is the Chief Marketing Officer at Cayman Enterprise City (CEC) — responsible for driving new opportunities, championing innovation, engaging members of the public, and leading the company's marketing and brand strategies in her enterprise-wide focused role.