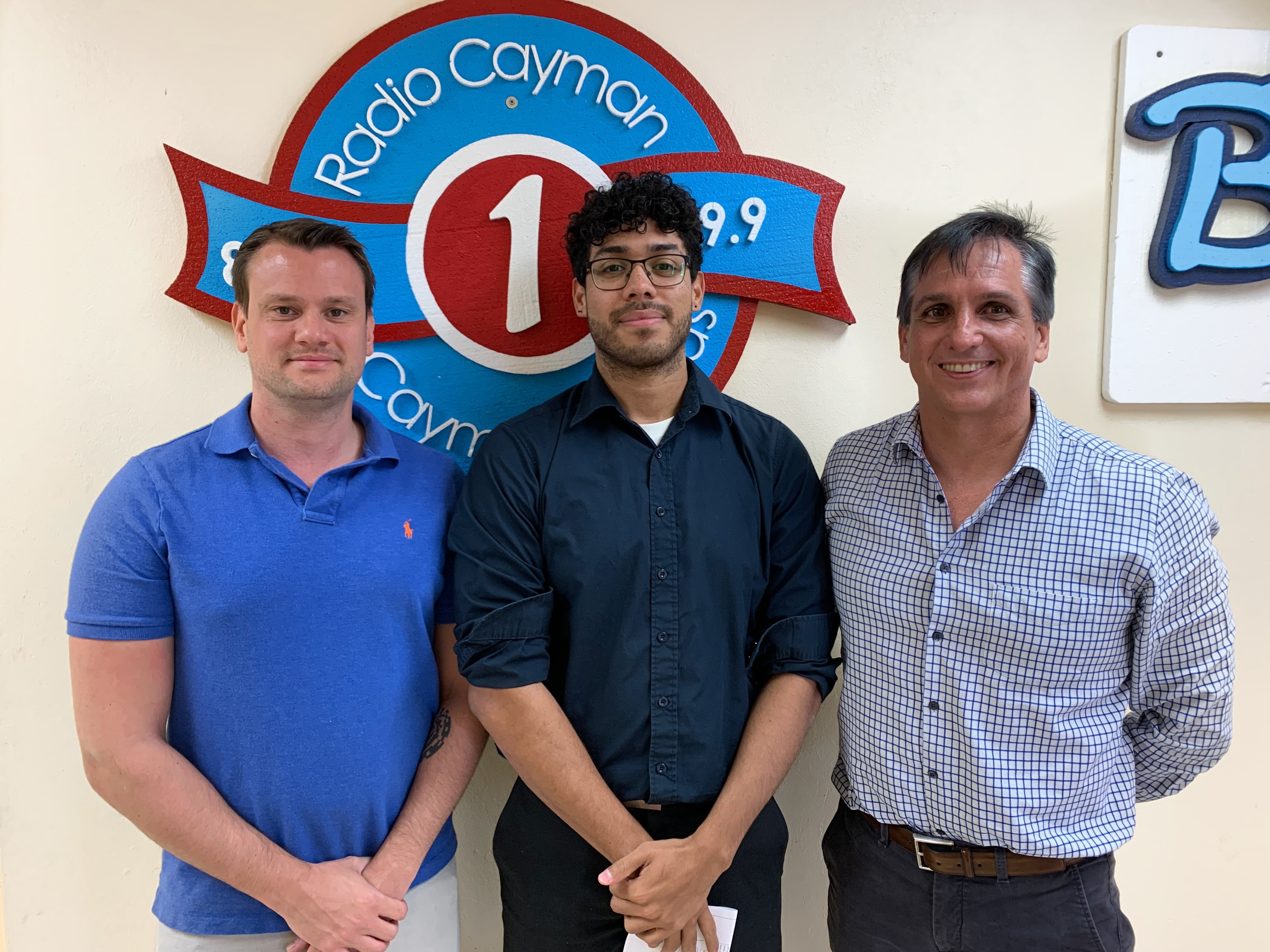 Ryan Watson, Aaron Santamaria and Charlie Kirkconnell at Radio Cayman talking about 'Summer in the City' Internship experience.
Cayman Enterprise City's (CEC) workforce development programme, Enterprise Cayman is now offering multiple ways to help young Caymanians get workforce ready. The expanded offerings are designed to ensure that as many young Caymanians and residents as possible have access to quality learning experiences and opportunities to pursue dynamic careers available within Cayman's award winning special economic zones, which include Cayman Tech City, Cayman Maritime & Aviation City and Cayman Commodities & Derivatives City.
"We recognise that work experience is crucial to Caymanian's future development within their chosen industry. This is why CEC has created diverse ways to get young people and career changers involved within Cayman's vibrant special economic zones. Whether you're taking an internship, mentorship or work placement, you will gain countless work readiness skills required to launch your career," said Charlie Kirkconnell, Chef Executive Officer at CEC.
Summer in the City Internship Programme
The Summer in the City internship programme is now accepting online applications. The deadline to apply is 22 March 2020. The initiative is open to Caymanians and residents of the Cayman Islands between the ages of 18-25 and features internships lasting between one to two months during the summer months. The programme aims to place 20+ young people in internships across a number of sectors including internet technology, software development, science & technology, client experience & business operations and marketing & communications.
Mentorship Programme
The Mentorship Programme is designed to be customisable per participant and can last anywhere from one "pep-talk" session to 6-month placements where mentors or industry professionals meet with their mentee's once a month.
Samsara Leung a participant in the mentorship programme discussed her experience with one of the Cayman Tech City companies. "When I first started with Valerian Capital, my programming knowledge was largely theoretical. However, as the program went on, I got to learn a new coding language 'R' and got to practice real world applications. It really opened my eyes about the advancements in technology and has overall provided me with further answers on my career path."
Work Placement Programme
The Work Placement Programme is designed for career changers who may be too old to apply to the Summer in the City internship programme but are still looking for work experience opportunities within the special economic zones. Successful candidates will cultivate strong educational records and have an ability to thrive in fast-paced, dynamic environments. Work placements are open to all Caymanians and residents within the age 25 +.
Of last year's 15 internship placements, four participants walked out with full-time jobs, Aaron Santamaria, Matthew Elphinstone, Roshane McField and Safiyah Raudales will now become part of the Cayman Tech City community. Aaron Santamaria, who now works with Brave Software International SEZC as a Support Engineer said "my advice for future interns would be to make the most of it. Take every opportunity to learn from the industry leaders. These are incredible global companies we have access to right here in our backyard. Participating in the Summer in the City Internship programme is the best thing I could have done, because of this it has allowed me to start my career in technology."
Over 35 special economic zone companies took part in the annual networking event arranged by CEC. Companies got to interact with multiple internship applicants and offer career advice. Ryan Watson, Director of IT & Infrastructure at Brave Software International SEZC explained, "The past interns have shown outstanding technical ability and Brave Software is looking forward to another exciting year of applications."
Applications are now being accepted for the 2020 Enterprise Cayman "Summer in the City" Internship, Mentorship and Work Placement programme. The deadline to apply is 22 March 2020. For more information, applications can be found here. Queries can be directed to innovate@caymanenterprisecity.com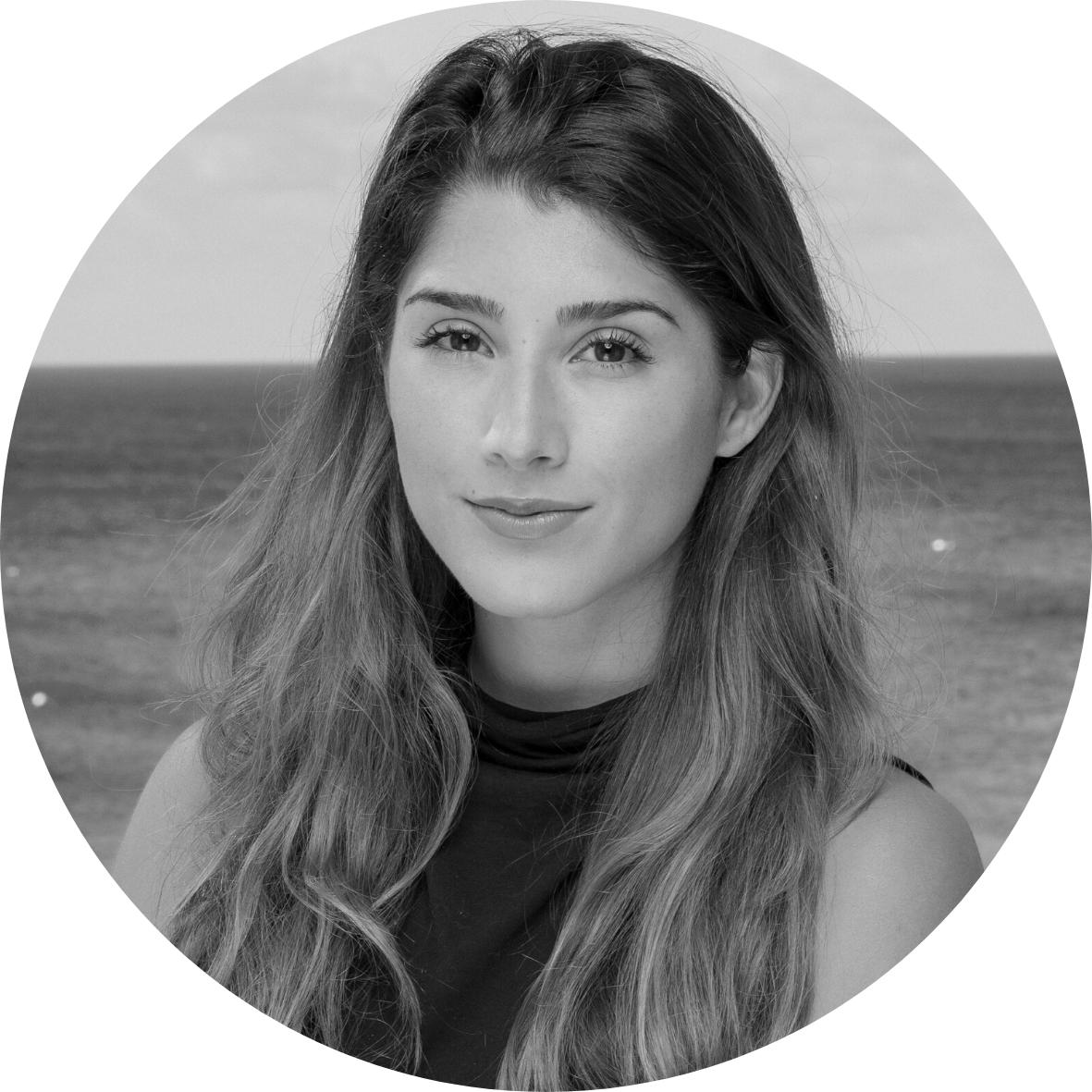 Bianca is CEC's Senior Marketing Manager and Head of Creative who supports the delivery of CEC's wider marketing plans and objectives by creatively engaging members of the public, by supporting the development of CEC's community initiatives. A social media guru and creative global Marketer who has worked in London, Sydney and Vancouver, Bianca joins CEC with a host of innovative ideas and exiting ways to engage CEC's Community and members of the public.