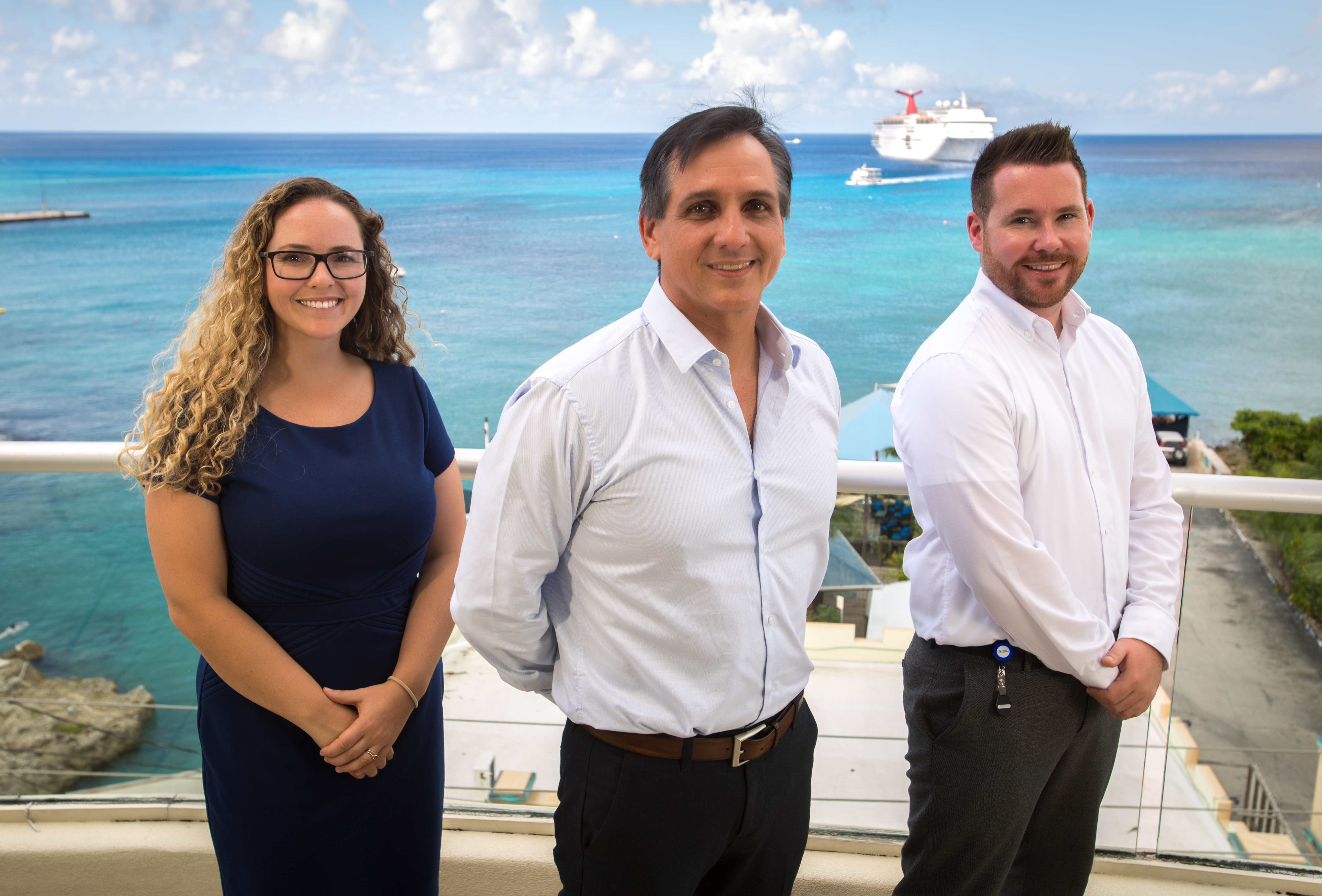 Cayman Enterprise City (CEC) has once again been recognised with Global Free Zones of the Year Awards by the Financial Times' fDi Magazine. Awarded annually, the distinctions recognise and honour the top free zones in the world.
fDi Magazine is the world's leader in comprehensive services related to foreign direct investment. With over 85 free zones from around the world considered in this year's awards, CEC was awarded six Bespoke Awards in a variety of categories that are critical to improving and growing Cayman's thriving special economic zones (SEZs):
Bespoke Award for Expansions
Bespoke Award for Facilities Upgrades
Bespoke Award for Red Tape Reduction
Bespoke Award for Skills Development
Bespoke Award for Diversity Initiatives
Bespoke Award for Development of Technology
"We are honoured to receive six globally recognised awards for our efforts to become a home for innovation and centre of excellence where global business thrives," explained Charlie Kirkconnell, CEC's Chief Executive Officer. "We are particularly honoured to receive bespoke awards for our skills development and diversity initiatives, which are designed to ensure that everyone has access to quality learning experiences and opportunities to pursue dynamic careers available within our growing special economic zones."
Skills development has been a focus of CEC since its inception in 2011. With 300 special economic zone companies and significant annual growth since their 2012 launch, there has been a mounting demand to upskill Cayman's local workforce. CEC has responded with a number of initiatives for Caymanians and residents wishing to pursue technology-driven careers and secure available opportunities with Cayman's SEZs. Programmes have included an online jobs portal, code education initiatives, school visits, technology focused events and discussions, STEM programming, SEZ mentorships, work placements for career changers, and an annual internship programme.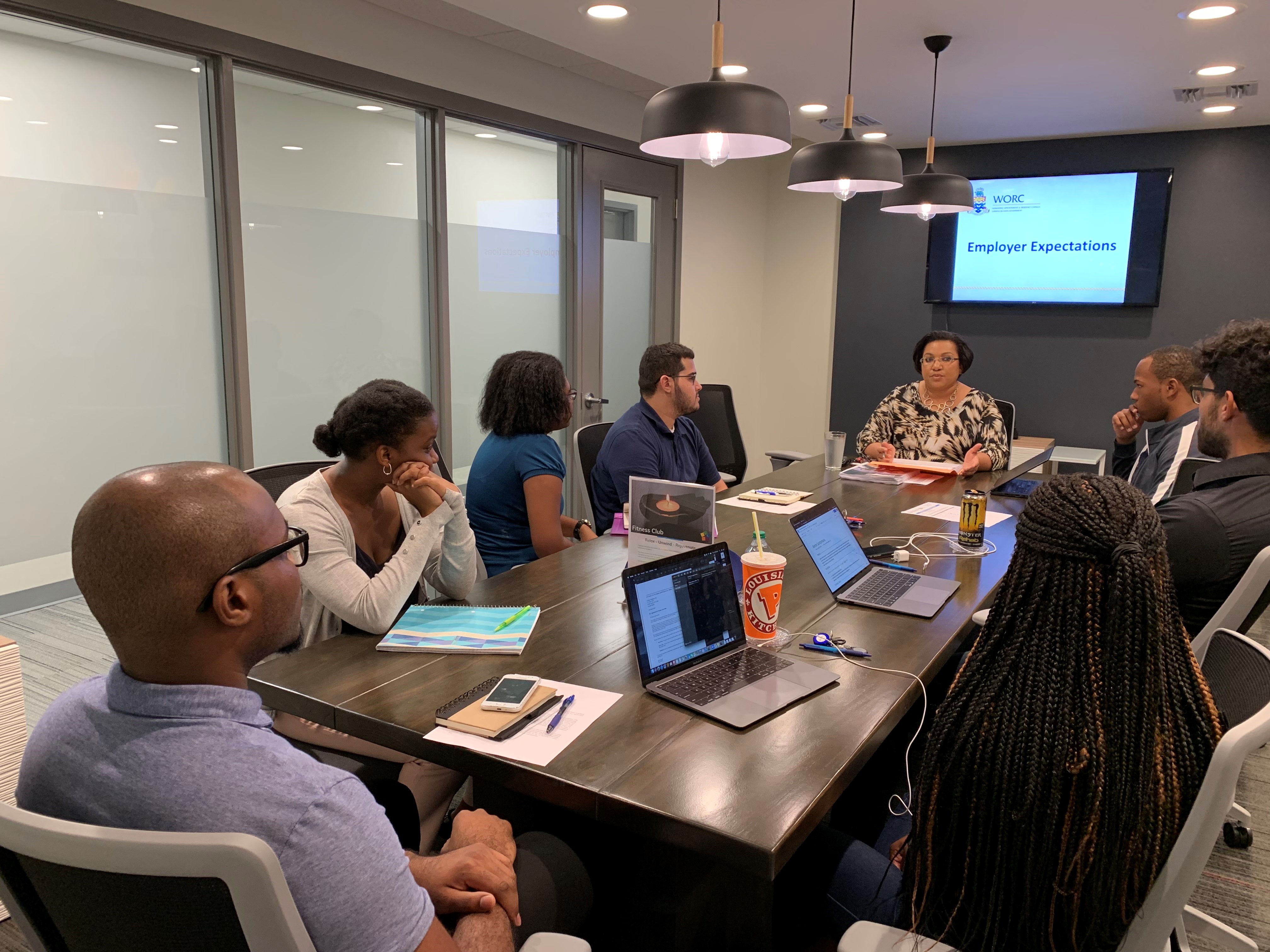 CEC hosts students at Strathvale House, running them through an interactive CV and Interview workshop taught by The Workforce Opportunities Residency Cayman (WORC)
In 2018, CEC helped to launch "Women Code Cayman", which was initiated by SEZ community member and has grown exponentially through a partnership between CEC, the Cartan Group, Ministry of Community Affairs and Walkers. Women Code Cayman has three key objectives; to support women in technology to become active contributors to Cayman's digital economy; to empower women who code to pursue creative technology-driven careers; and to nurture a support network which will in turn foster leadership and professional growth. The programme was an overwhelming success and has since been incorporated as a not-for-profit and has extended programming to include a youth code camp.
Moreover, this summer CEC welcomed 15 university and high school level students as part of its annual 'Summer in the City' internship programme. Students were given the opportunity to gain valuable hands-on work experience and career knowledge working within a variety of fields that make up CEC's SEZs. "It's amazing that our Caymanian youth are being exposed to such high caliber, cutting edge businesspeople that have an interest in sharing their expertise. I truly believe the opportunities that the CEC Enterprise Cayman programme offers surpasses that of which students are able to access abroad," said Jacqueline Schofield, parent of Noah Schofield who took part in a 2018 mentorship placement with Mark Hall at Spark Limited SEZC.
The Bespoke Award for Facilities Upgrades and Expansions where given to CEC in recognition for their world-class turnkey office spaces and master-planned development design that will put the Cayman Islands at the forefront of the global technology-driven business world. Construction began last year with the official groundbreaking in November 2018 of the 53-acre mixed-use USD $38 million development. Featuring one-million square feet of office space, residences, restaurants and state-of-the-art amenities, the CEC campus will create new job opportunities for Caymanians and further diversify Cayman's economy.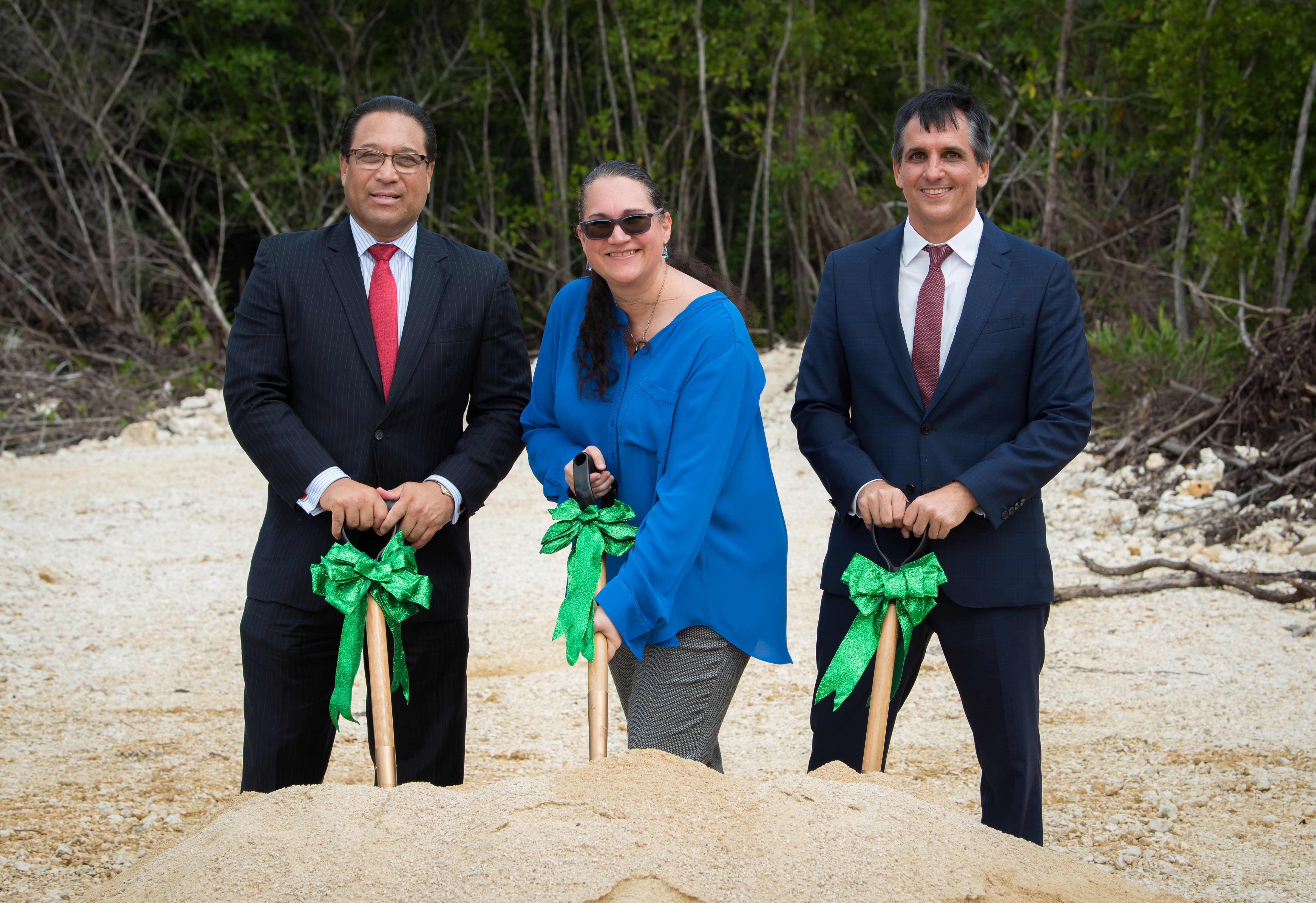 Premier of the Cayman Islands Alden McLaughlin, with Cindy O'Hara CDO and Charlie Kirkconnell CEO of Cayman Enterprise City at Groundbreaking in November 2018.
"The master-planned campus will showcase environmental architecture and designs to encourage socialisation and collaboration unlike anything seen in the Caribbean," said CEC's Chief Executive Officer, Charlie Kirkconnell. "This is perhaps CEC's most significant milestone since opening for business in February 2012. We have worked tirelessly to promote CEC and the Cayman Islands as an ideal base for conducting international business, as well as to support businesses that have established zone companies, so that they can focus on growth and innovation."
"The real major contribution is the potential that this campus offers to our Islands when it is completed and filled with exciting and thriving new businesses. This campus, and the businesses that it will draw to our shores, is an important part of helping to diversify our economy," stated the Premier of the Cayman Islands, Hon. Alden McLaughlin.
To learn more about CEC's workforce development initiatives or for information about setting up a business in Cayman's award-winning free zones, contact innovate@caymanenterprisecity.com or visit www.caymanenterprisecity.com.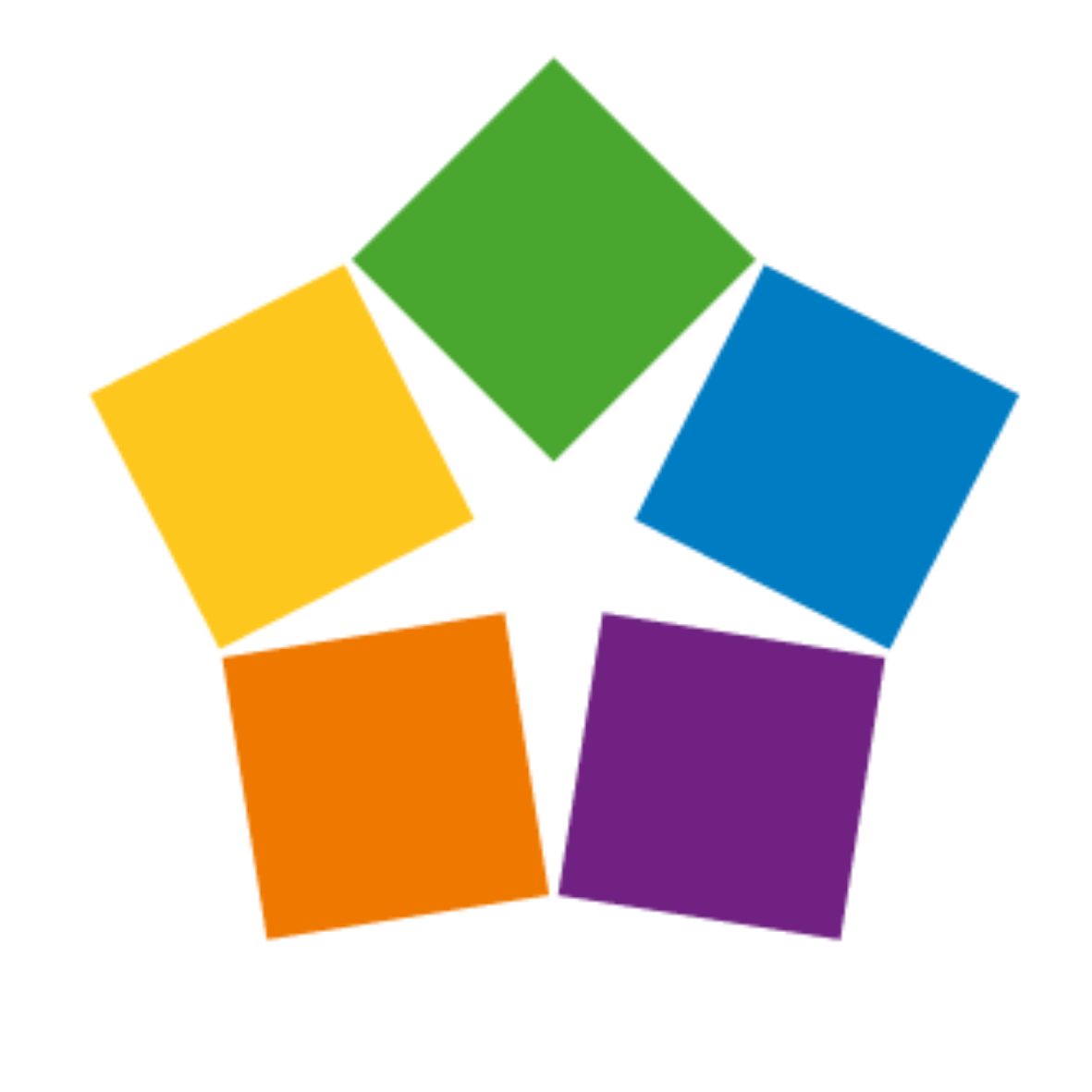 Home to a vibrant community where global business thrives.