Set up your Blockchain, FinTech, Internet, Technology or Media Company in Tech City Cayman Islands.
Set up an offshore company in this tax-exempt tech hub.
Cayman Tech City is a special economic zone by Cayman Enterprise City, located in Grand Cayman, just one hour's short flight from Miami and three from New York City. Our vibrant, community of innovative companies and entrepreneurs from across the globe, has rapidly grown into a significant tech cluster, which houses some of the world's leading blockchain and FinTech companies.
Companies in Tech City Cayman Islands range from start-ups, to mid-sized enterprises to large international corporations, which run their globally focused companies from Cayman. Tech City comprises of three business parks which include:
Very favourable tax benefits such as no local Corporate Tax, no Income Tax, no Payroll Tax, and no sales Tax make operating globally from Cayman very attractive. Additionally, companies within Tech City Cayman Islands benefit from generous concessions granted by the Cayman Islands Government, designed to incentivize businesses to set up and operate physical staffed offices here in Cayman.
Many of our community member companies are developing cutting-edge software, Blockchains, Artificial Intelligence technology, drone technology and the latest in green tech and environment technology, so having their Intellectual Property offshore, where there is no Capital Tax also can provide major benefits. Businesses within Tech City have found operating from a tax-neutral platform has not only made them more profitable, but has also accelerated rapid growth. Plus, the start-ups and smaller enterprise within Tech City have benefited from being part of this tech community that has brought them great cross marketing and collaborative opportunities with other community members.
Our clients' companies are in the following sectors:
Ecommerce
Blockchain
FinTech
Environmental Technology
Natural Sciences
Bio Engineering
Life Sciences
Electronic Publishing
Digital Marketing
Traditional Marketing
Broadcasting
Film Companies (all sectors)
Advertising
Marketing Research
Web Portals
Software Development
Computer Programming and Related Services
Satellite Technologies
Data Processing
Hosting
ICT
Telecommunications
Data Services
Digital Cayman
Cayman Tech City, signed on to a five-year founding sponsorship commitment to the Digital Cayman initiative. This strategic partnership, valued at $250K, has enabled the launch of the non-for-profit industry body and will ensure the initiative's longevity.

"The CEC mission is to help diversify Cayman's economy by attracting foreign direct investment and by developing a vibrant business community where innovation and entrepreneurship thrive. Supporting Digital Cayman aligns seamlessly with our goals and we are excited to help drive this initiative forward. We believe that the initiative will play a significant role in the further development of Cayman's innovative ecosystem and will positively impact Cayman's economy." – Charlie Kirkconnell, CEC's Chief Executive Officer and Digital Cayman Executive Member

As part of the commitment, CEC is also providing Digital Cayman members with opportunities to participate in its Enterprise Cayman outreach initiatives, such as internships, mentorships, and school outreach programmes. These established high-impact initiatives are actively connecting industry experts with Cayman's up-and-coming digital professionals and entrepreneurs – an important component in the strategic development of talent within the Cayman Islands and in the future diversification and development of Cayman's digital economy.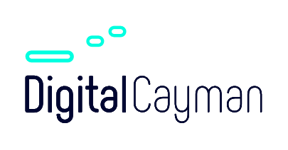 See how relocating all or part of your business within Tech City Cayman Islands could benefit you!