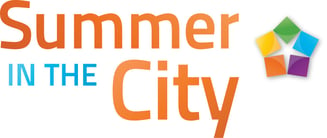 The Cayman Enterprise City (CEC) 'Summer in the City' internship programme is open to Caymanians and residents of the Cayman Islands between the ages of 18-25 and lasts for one to two months during the summer. Every year we aim to place 20+ young people in internships with CEC and throughout Cayman's three special economic zones which include, Cayman Tech City, Cayman Maritime & Aviation City, and Cayman Commodities & Derivatives City. Areas of placement include:
Internet Technology
Science & Technology
Commodities & Derivatives
Maritime & Aviation Services
Client Experience & Business Operations
Marketing & Communications
Urban Planning & Development
Internship placements offer students hands-on experience and access to knowledge-based career paths in a professional work environment. All students who apply to the programme are invited to attend a special networking event. The event provides students with the opportunity to meet innovative entrepreneurs and business leaders from Cayman and around the globe and practice their networking skills.
CEC is committed to helping Caymanian students and resident job-seekers position themselves for new and innovative careers that are currently being created amongst hundreds of companies now set up within Cayman's special economic zones. Some internships have successfully led to full-time job placements with special economic zone companies.
To participate, students will be asked complete a 20-40 minute online application. Once a match has been made, successful candidates will be invited to come in for an interview with CEC and/or a zone organisation(s). Please note that answers submitted in the online application will be shared with CEC zone companies as well as our valued partner and facilitator in training, the Workforce Opportunities Residency Cayman (WORC), formally known as the National Workforce Development Agency (NWDA). We will do our very best to match everyone who applies but cannot guarantee that all applicants and interviews will be successful.
The 2019 registrations for Summer in the City internships programme are now open. Please click here to complete the student online application. For more information about the 2019 programme and to be added to the Enterprise Cayman mailing list please email Bianca Mora at B.Mora@caymanenterprisecity.com
Summer in the City 2019 – Important Dates
17 December 2018 - Student online application goes live
18 December 2018 - CEC information session at (WORC)
17 March 2019 – Deadline to apply
18-29 March 2019 – Interviews are held (students studying abroad may interview by telephone)
18 April 2019 – Placements to be confirmed
May - August 2019 – Internship placements take place
18 July 2019 – Summer in the City Networking Event (Details to be announced)

CEC shares a long and valued partnership with Workforce Opportunities Residency Cayman (WORC).
The WORC is currently offering a two day "Resume Writing" and "Interview Readiness" course to all Summer in the City applicants. Please read below for more information on each course.
Day One Resume Writing - The job market continues to change, as does the way we look for work. Your resume is a tool to help you get your foot in the door when you are trying to make contact with a potential employer. Along with a cover letter, it explains the benefits that you bring to a particular organization. Since your resume acts like a key that opens a door, it is important that you have a resume for every job you apply to, even if you have never used one before.
Day Two Interview Readiness - The interview is one of the key elements of the job search process. As with any skill, we can get better at it with preparation and practice. In this workshop, participants will explore how to prepare for an interview and become familiar with the types of questions to expect, as well as the questions applicants should think about asking.
Course dates below:
May 2019
Monday 13th - Customer Service 9:00am - 12:00pm
Monday 13th - Resume Writing 1:00pm - 4:00pm
Tuesday 14th - Building Positive Relationships 9:00am - 12:00pm
Tuesday 14th- Active Listening 1:00pm - 4:00pm
Wednesday 15th - Overcoming Communications Barriers 9:00am - 12:00pm
Wednesday 15th - Creating a Positive First Impression 1:00pm - 4:00pm
Thursday 16th- Getting along in the workplace 9:00am - 12:00pm
Thursday 16th - Getting Job Search Started 1:00pm - 4:00pm
Friday 17th - Social Media in the workplace 9:00am - 12:00pm
Friday 17th - Interview Skills 1:00pm - 4:00pm
June 2019
Monday 24th - Resume Writing 1:00pm - 4:00pm
Friday 28th - Interview Skills 1:00pm - 4:00pm
Courses to take place at Workforce Opportunities Residency Cayman (WORC),