Hi everyone! My name is Roshane McField I'm from the Cayman Islands and I'm currently pursuing an undergraduate degree in Media and Communications at the University of Greenwich in London, England. This year I was given the opportunity to be a part of the Cayman Enterprise City's (CEC) 'Summer in the City' internship programme. For me, internships have always been an excellent gateway to boost my employability and gain valuable real-world experience. Being part of this year's 'Summer in the City' internship programme has been nothing short of rewarding.
After graduating from the University College of the Cayman Islands with an associate degree in Computer Science, I wanted to pursue a major that reflected both my creative hobbies and interests. Some of the areas that I'm passionate about are film and television, journalism, and media production just to name a few. After my studies abroad I aspire to work within the creative industries.
This summer, I was very fortunate to have been selected amongst a pool of 65 applicants. When I was informed that I would be interning for both CEC's Client Experience and Marketing team, I was very enthusiastic on taking on both roles. Being able to intern for two different departments reminded me of the old saying 'Kill two birds with one stone' because it meant that I would be gaining experience from two unique areas during my internship this summer.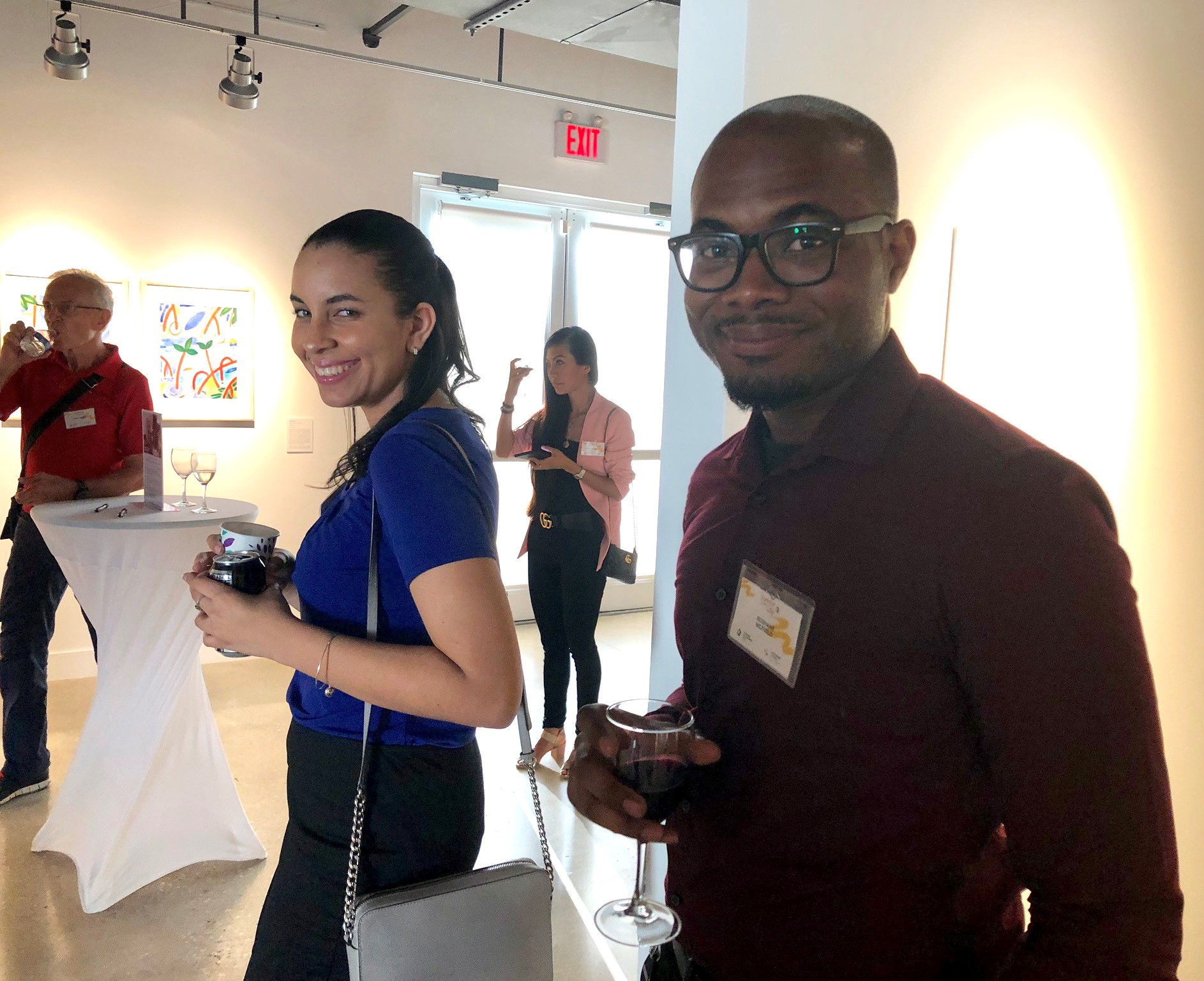 Janelle Woods and Roshane Mcfield, CEC's 2019 Marketing Interns
On my first day I was introduced to my supervisor, Bianca Mora, CEC's Content Marketing and Public Engagement Officer and the rest of the CEC team. Everyone was friendly and delightful, and I had the chance to tour the business facilities and meet several special economic zone companies. While on the tour, I came across a technology startup company called NeuralStudios along with a fellow 'Summer in the City' intern named Matthew Elphinstone. During the tour, Matthew spoke about an ongoing project he was working on which involved a lionfish dectector that would help reduce the population of the invasive species. As a previous Computer Science major, I was quite surprised and impressed that interns here at CEC were given opportunity to work on such ambitious projects with ground-breaking potential right here in Cayman. Being a part of the Marketing team, I was able to interview Matthew and wrote a blog (right here) based on his time and experience which was one of my early highlights here at CEC.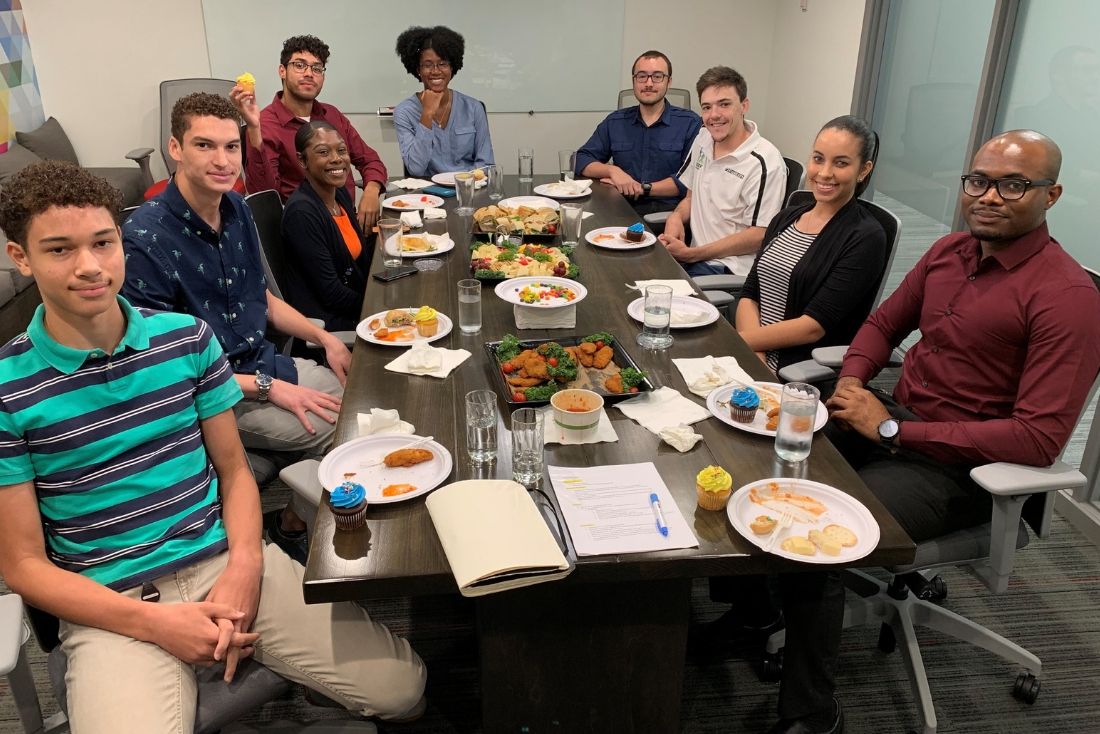 Some of the 'Summer in the City' Interns attending the first ever 'Intern Brunch'
Working alongside the Marketing team has allowed me to apply the knowledge and skills I have gained studying abroad in a professional work setting. One of my key duties in this role is to produce content that would be published on the CEC website to inform the public on exciting new activities that are happening within CEC. This sometimes involves writing blogs, conducting interviews, or assisting during networking events.
During my summer internship, CEC hosted their first Tech Talks event which focuses on a series of monthly discussions that revolve around today's digital economy and industry trends in areas such as cryptocurrency, information security, and artificial intelligence to name a few. My supervisor gave me the opportunity to photograph the event for CEC's social media page which was a great experience since it was my first time being an official event photographer. As a member of the Client Experience team I was able to learn the process of acquiring new clients joining CEC's special economic zone. This role allowed me to develop a strong attention to detail and enhance my organisation skills.
Everyday throughout my internship, there was always something new to learn at CEC and my colleges were always there to help whenever I needed assistance. Being a part of this community has also allowed me to connect with so many great people. Thanks to this experience, I was able to connect to another opportunity abroad and landed an interview with a global publishing company called Key Media SEZC. This opportunity will allow me to intern at their London branch for my university work experience course this September.
I would encourage any young individual to take hold of the internship opportunities available at CEC. Being an intern at CEC exposes you to so many industry professionals right here in Cayman. This internship has truly been a memorable experience and the knowledge and skills I have gained here will stay with me for the years to come.
About the "Summer in the City" Internship Programme
The "Summer in the City" internship programme is open to Caymanians and residents of the Cayman Islands between the ages of 18-25 and lasts for one to two months during the summer months. Areas of placement include: Internet Technology, Science & Technology, Commodities & Derivatives, Maritime & Aviation Services, Client Services & Business Operations, Marketing & Communications, Urban Planning & Development. For more information email innovate@caymanenterpriescity.com.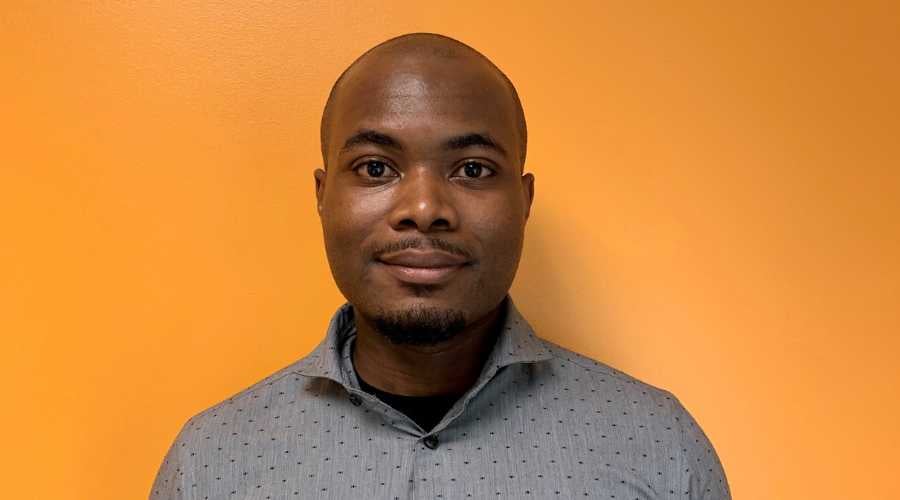 Roshane McField is the 2019 Cayman Enterprise City Marketing Intern graduate who assisted CEC's Marketing Department with a variety of hands-on work experience projects during the summer months. An avid writer with a passion for photography and video. Roshane attends the university of Greenwich and plans to graduate with a Bachelors of Arts in Media and Communications.