Cut the Red Tape. Trade from a Tax-Exempt Zone.
Run your global commodities business more efficiently and profitably from Offshore.


You are a trading company, or firm of investment managers, finding that with increasing regulation, much of your staff's time is taken up filling out compliance forms and government-reporting paperwork, just to run the business? Is your company ready for a change?
Or, is your company a physical producer of commodities and you want to structure the business to become more profitable?
Internationalize yourself by setting up an offshore company or business branch in Cayman Commodities & Derivative City with offices and staff in the Cayman Islands. In our offshore special economic zone, take advantage of Cayman's tax-neutral regime. By operating an offshore investment company, or commodities firm, from this safe, stable and English-speaking British Overseas Territory, you could mitigate taxes and reach emerging markets.
Cayman is committed to bringing traders and global commodities companies to its shores by facilitating trading and creating a true offshore commodities and derivatives cluster with its extensive market infrastructure. Cayman's Government is pro-business, and here in Cayman you'll find freedom from excessive regulation, so your company can grow and and thrive. We make it possible for your business to become more profitable and competitive in the global arena. Here you can get access to cheaper capital and increase your shareholder value.
Cayman Commodities & Derivatives City is for companies that undertake:
Financial services activities other than those conducted by monetary institutions, directly or indirectly related to commodities, derivatives, futures, and options

Fund management and prop trading for own account (including facilitating and supporting such businesses)
Physical electronic marketplaces for buying, selling of stocks, stock options, bonds or commodity contracts
Offshore Commodities & Derivatives City Concessions & Benefits
100% exempt from local corporate, income and capital gains tax

100% exempt from sales tax
Five-year work/residency visas granted within 5 days
No visa restrictions for employees
4-6 week fast-track set-up of operations
Intellectual Property owned offshore
Appropriately regulated environment
World-Class Business & IT infrastructure
2 Tier-3 data-centres
Part of this burgeoning Commodities & Derivatives cluster
As an exclusive member of the zone you also get these perks:
You become part of this large, vibrant community of likeminded entrepreneurs
Access to our monthly networking events and meet-ups
Access to our monthly sporting and social events
Access to educational and thought-leadership events and conferences
Introductions to banks for all your offshore banking needs
Ability to join our discounted group health plan and pension plan
Introductions to excellent service providers including lawyers and accountants
Access to talent recruitment services and our free jobs portal
Support from onsite Community Managers
Access to our members portal
Offshore P
recious Metals & Crypto Storage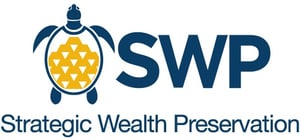 Cayman Enterprise City has partnered with Strategic Wealth Preservation (SWP), a fully-integrated precious metals dealer and secure storage facility located in the Cayman Islands. Considered to be one of the premier secure storage facilities in the world, SWP provides both retail and commercial clients with a competitive two-way trading market for physical gold, silver, platinum and palladium bullion. Independently owned and privately operated, the company is classified as an Active Non-Financial Foreign Entity, as such, SWP has no wealth reporting requirements to any local or foreign tax authority or government.

SWP also offers safe deposit box rentals and storage services for cryptocurrency wallets and keys. Access to stored assets is available by appointment upon 24-hours' notice, and clients retain direct and complete legal ownership of their assets at all times while in SWP's custody.

For more information about SWP visit www.swpcayman.com.
Benefits include:
100% allocated and 100% segregated
Class 3 vault
Competitive two-way trading
Accepts pre-owned metals
Visitations allowed
Location disclosed
Quick withdrawals
Robust security
Reputable dealer partners
Competitive rates
Non-financial institution
Non-US jurisdiction
Direct ownership
Comprehensive insurance
No minimums
Safe deposit boxes
IRA approved facility