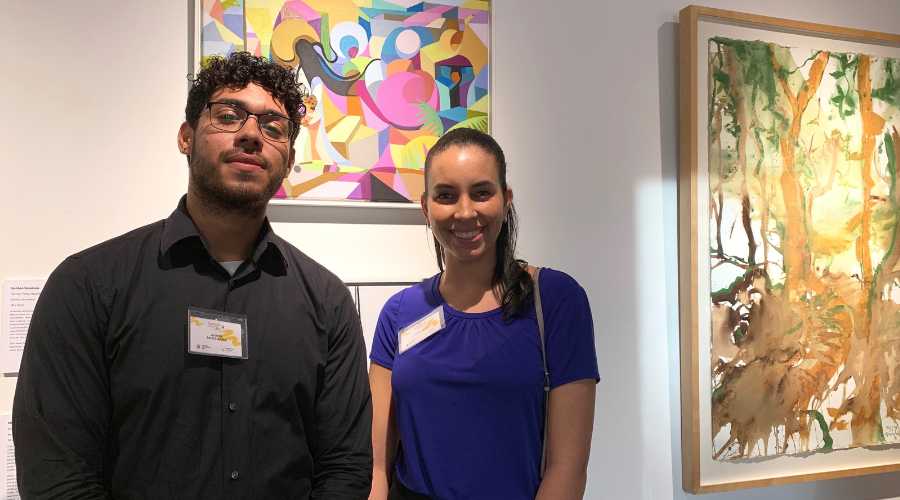 This summer, Cayman Enterprise City (CEC) has had the opportunity to accept and place fifteen interns as a part of the Summer in the City internship programme. These interns have had the opportunity to work with some of the leading tech companies in the world such as Brave Software and NeuralStudio. This summer one intern in particular, Aaron Santamaria, has had the opportunity to intern at not one, but two of CEC's Special Economic Zone (SEZ) companies.
CEC marketing intern, Janelle Woods, was able to sit down with Mr. Santamaria to find out more about his double internship experience.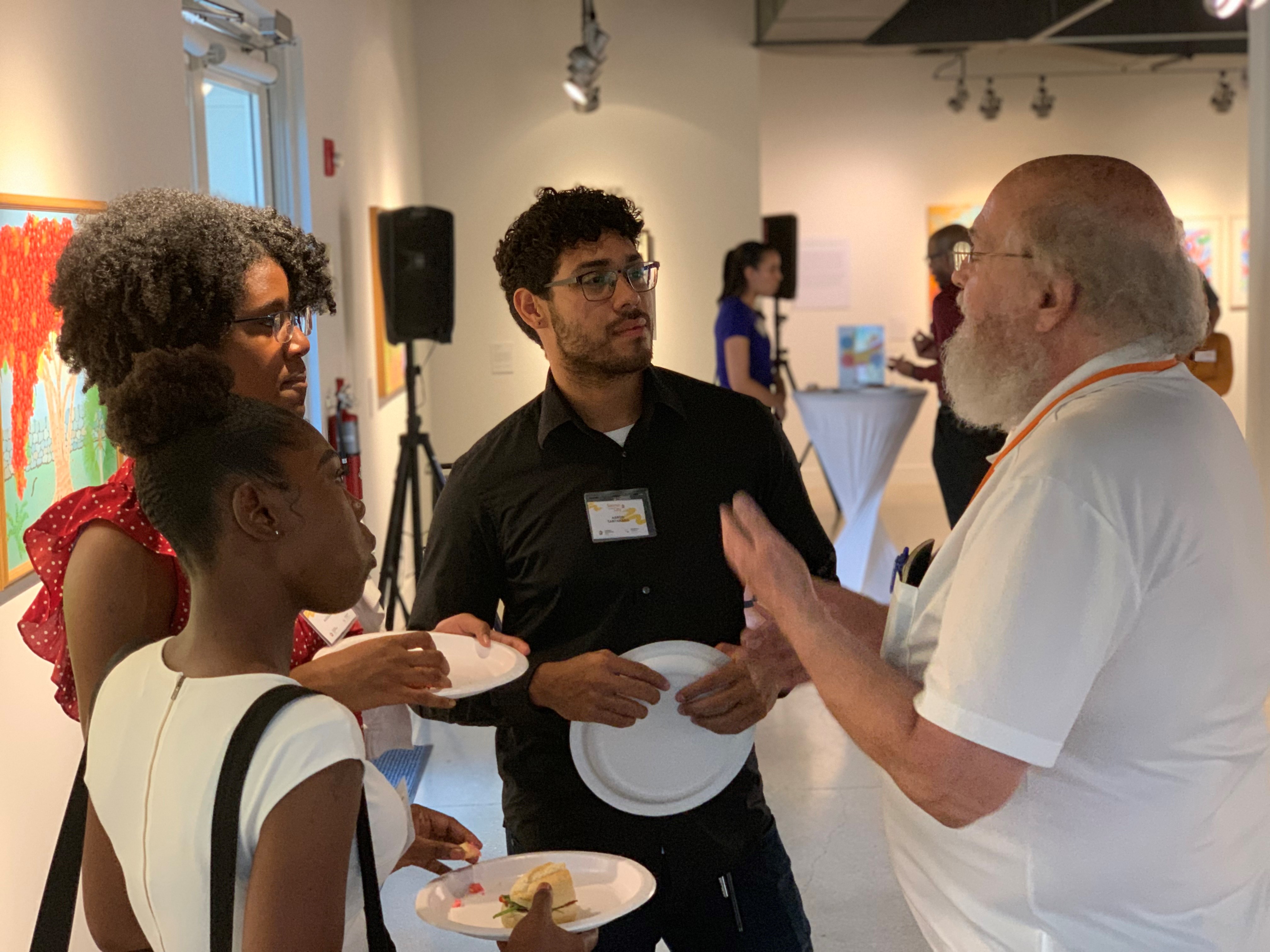 JW: For those who may not know, can you explain a little about the two companies you interned with?
AS: So, the two companies are Hercules and Brave Software. Hercules is a decentralised supply and chain management company, it is managing a product from its creation to the user on a decentralised network. Meanwhile Brave Software is a browser company that creates a browser that blocks all trackers and ads to give you a faster and better browsing experience. They also have a rewards programme where you can opt to view ads and get awarded in their tokens called, "Basic Attention Token," and then you can eventually transfer that into some other currency.
JW: What problems or tasks were you set out to solve at Hercules? At Brave?
AS: At Brave I am a, 'machine learning intern,' working with the horizons group on something called "The Labeling Project". The project is just us interns helping teach the algorithm how to properly categorize or "label" sites. And at this moment in time I am actually transitioning to working with Brave's DevOps team. Unfortunately, I can't really say much about DevOps because I haven't had a concrete task assigned to me from them yet.
At Hercules, my task was to develop a game for their hyper-system. Logan (his boss) came to me and said he needed a game, and I had an idea and he told me to roll with it. So, he gave me a lot of freedom and control over what the product was, and I spent two months developing this game for the company.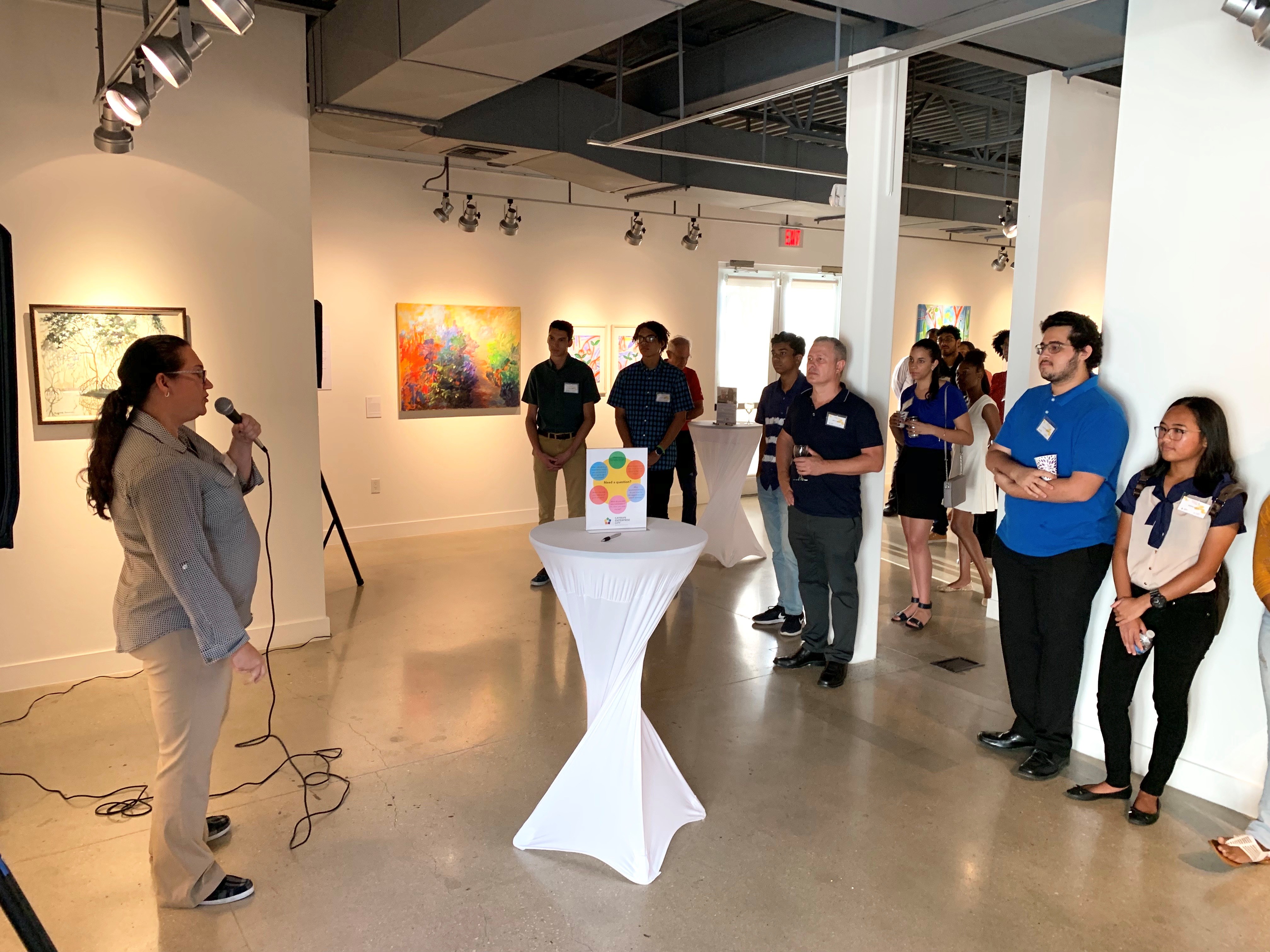 JW: Can you tell us more about the game you designed? How would one go about playing it?
AS: It's a puzzle game. So, the aim of the game is to match the colours on the board to the goal colour, and then the board gets more difficult, harder, and bigger as you increase in levels. As you click on each different cube on the board, it changes colours, and then you have a set five colours that it changes to. But when you're clicking, you're not changing the colour of one cube, you're changing the colour of around five cubes, so you have to figure out the pattern of how the board is changing colours to use that to your advantage to solve the board.
JW: Describe an average day at Hercules. How does this compare to an average day at Brave?
AS: They are very different. I have set hours from 1:00pm to 5:00pm at Brave Software. Meanwhile, at Hercules it was a very freelance, developer feel. If I wanted to, I had the option to work from home or come into the office — it didn't matter. Logan was very lenient about it, and said it was the developer lifestyle. The point of being able to do this and work with computers means you can work anywhere in the world. So, a typical day at Hercules? It's hard to say, because sometimes I would be in the office, some days I would be at home. There were no real set hours when I came into the office, we just loosely agreed that when we were in the office it would be from 2:00pm to 5:00pm. But, if I was working from home, I would often work from 2:00pm to 10:00pm because I found it very interesting making this product, so I liked to put in extra time.
JW: Name a skill or something that you learned from your experiences that you didn't know before.
AS: Game design, I would say. I have learned quite a lot about game design in the last two months. I tested it out very briefly during my last term at university — one of my modules was mobile device development, so we briefly touched on mobile games. But for the most part, I went head-first into this without having much experience, and now I feel very confident that if someone wanted me to make a game in a month, I could do it.
JW: Why did you choose CEC as an internship experience? What makes it different from other internships?
AS: They really seem to be the only place on island that offer internships catered towards the tech environment — everything is usually either the lawyers or accountants. I also think we, as an island, are sleeping on the tech industry and on cryptocurrencies, because a lot of people do not know a lot about that. It's because of CEC's internship programme that we are finally being redirected and educated about these technical jobs, and that is what makes it different from all other internship experiences.
JW: Would you recommend for someone to do two internships as you did? Why or why not?
AS: Oh absolutely, if they have the opportunity, of course. I know that I would definitely do it again. These are huge companies and I have learned so much from them during the past few months.
CEC is very glad to have had to opportunity to work with and get to know Mr. Santamaria, and we hope to see him join Summer in the City again in the summers to come!
About the "Summer in the City" Internship Programme
The "Summer in the City" internship programme is open to Caymanians and residents of the Cayman Islands between the ages of 18-25 and lasts for one to two months during the summer months. Areas of placement include: Internet Technology, Science & Technology, Commodities & Derivatives, Maritime & Aviation Services, Client Services & Business Operations, Marketing & Communications, Urban Planning & Development. For more information email innovate@caymanenterpriescity.com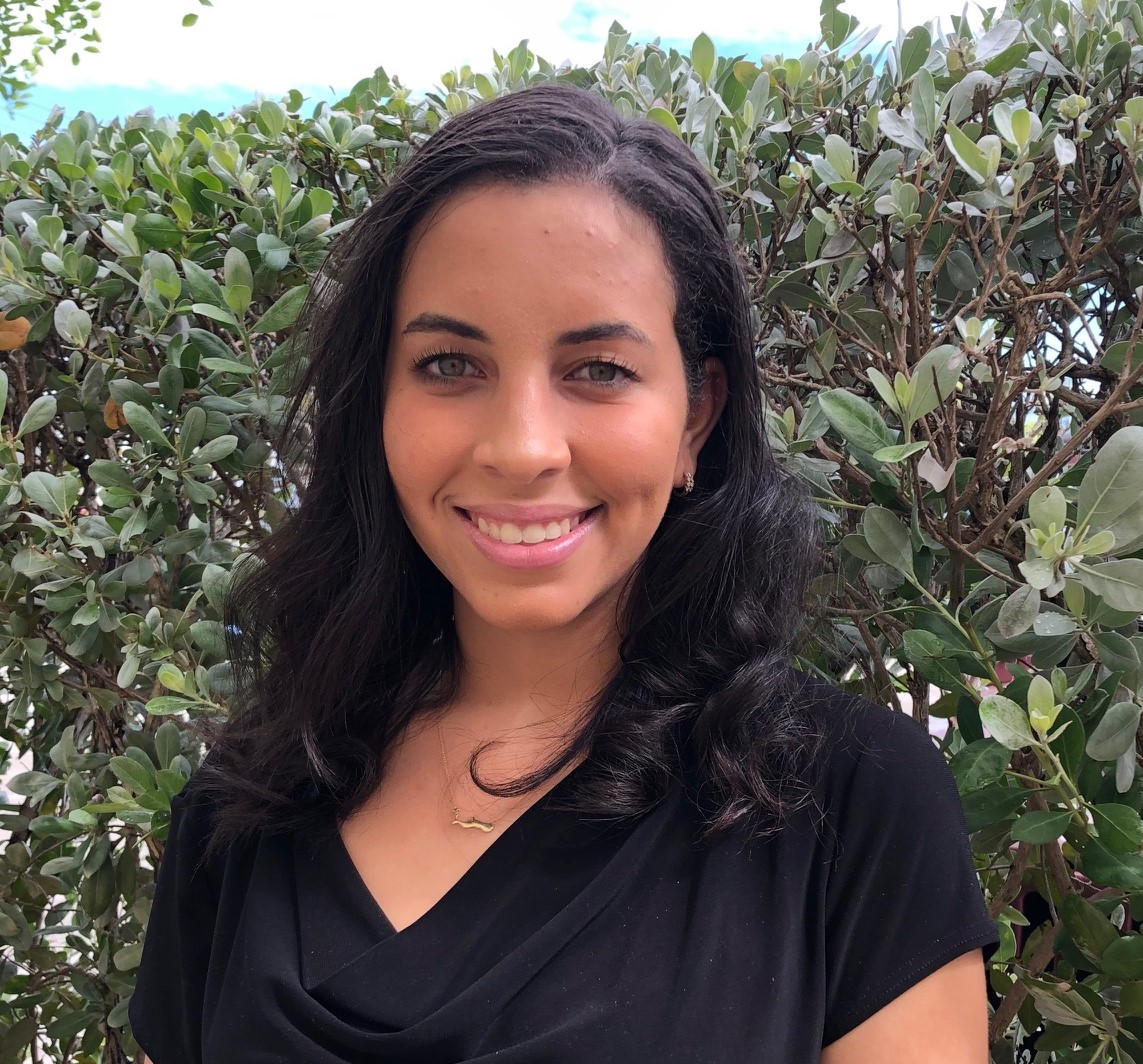 Janelle Woods is the 2019 Cayman Enterprise City Marketing Intern who assisted CEC's Marketing Department with a variety of hands-on work experience projects during the summer months. An avid writer with a passion for music and sports. Janelle attends Samford University in Birmingham Alabama and plans to graduate with a Bachelors in Marketing with concentration in Sports Marketing.