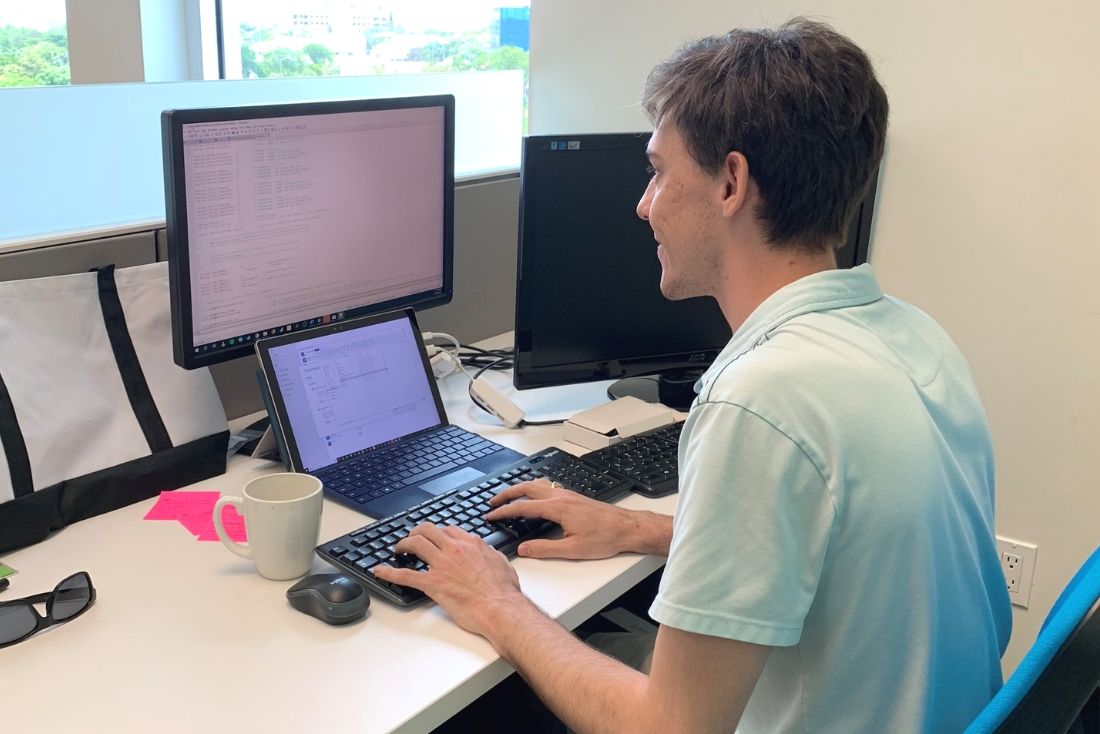 Cayman Enterprise City (CEC) intern, Matthew Elphinstone has returned for another year of CEC's 'Summer in the City' internship programme. Now running in its seventh year, the programme aims to connect Caymanians ages 18‐25 to work among companies within the special economic zones. Elphinstone, 21, is currently pursuing a Mechanical Engineering at Queens University, Ontario, Canada. Last year, Elphinstone was given the opportunity to intern with NeuralStudios SEZC a technology startup company based in CEC. During this time, Elphinstone worked alongside mentor and managing director Jack Copper on several initiatives such as assisting with the launch of an Artificial Intelligence (AI) cloud‐ based portal for global businesses and getting to work hands on with AI technology.

Elphinstone most notable piece of work during the 'Summer in the City' internship programme was the development of a proof of concept device that uses AI technology to detect invasive lionfish in Cayman's waters. Elphinstone proposed the idea during a discussion with Mr. Copper which he was quite drawn too and worked alongside Elphinstone in developing the project. In the early stages, Elphinstone states the project required a months' worth of research in order to get the data needed to carry out the project. "For the first part I had to research a lot on vision recognition and the aim of the game for using Jacks models as being able to distinguish between lionfish and non‐lionfish was like a classification," said Elphinstone. By creating a web skimmer, Elphinstone was able to download thousands of lionfish images that would later be programmed to detect the invasive species.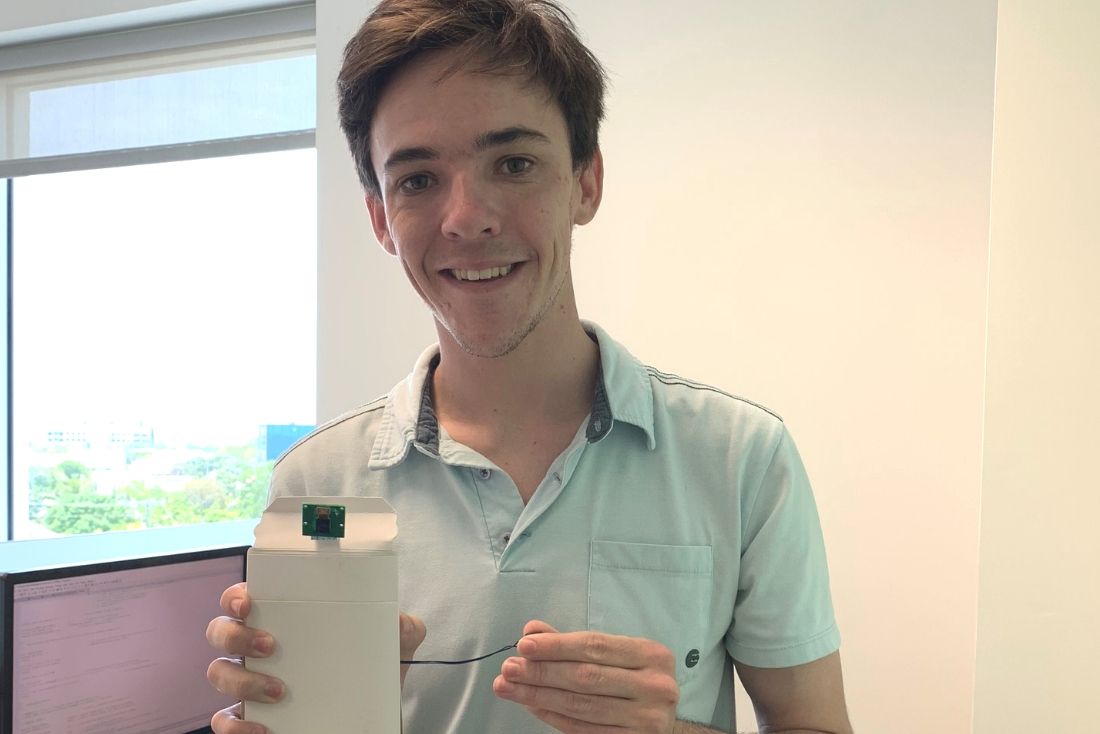 Matthew Elphinstone pictured with his Lionfish recogniser.
Since his return, Elphinstone has been working on upgrades and other proof of concepts ideas for the device. "Currently, were trying to make the software way more robust in the way that we can be able to communicate with it from our servers," said Mr. Elphinstone. "We eventually want to do on the fly training by taking data from a trap or recon view and transferring it to the cloud." When asked about what other possible uses could AI/technology have in benefiting Cayman's environment Elphinstone recalls, "You could do a lot with grid efficiently like predicting when power is needed and that would minimise the amount of power that's generated during certain times." Elphinstone also pointed out the importance of better waste management facilities and proper power consumption habits as basic steps we should take in order to better our environment.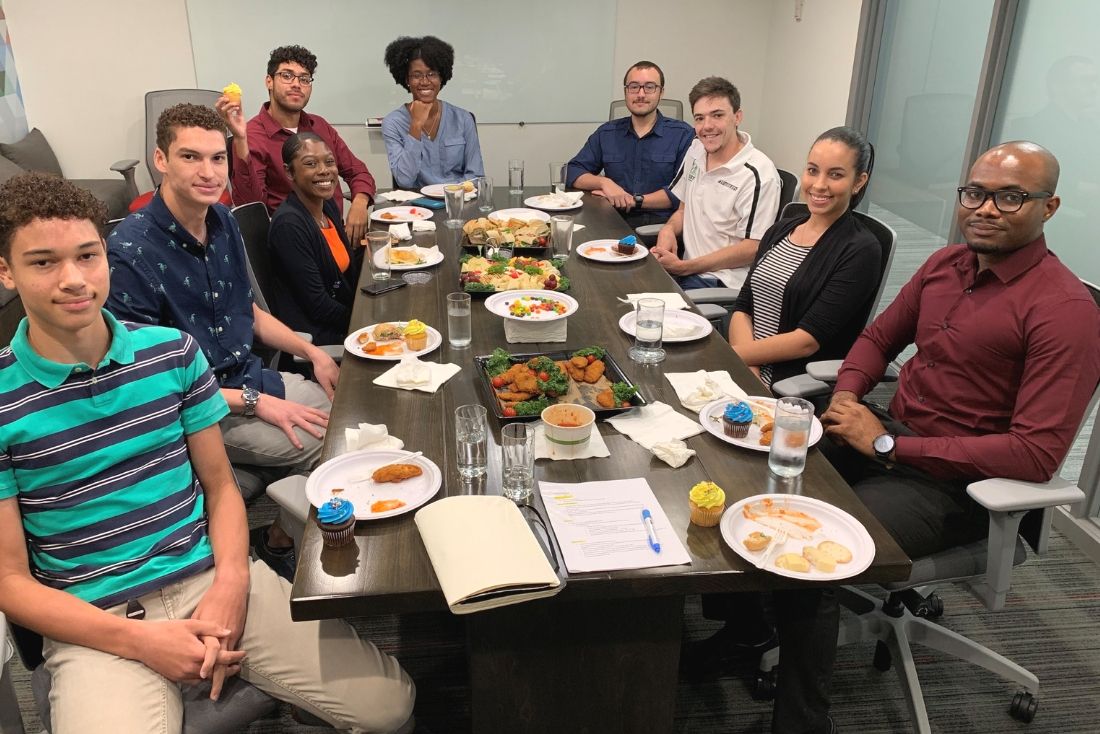 Matthew Elphinstone enjoying some weekday brunch with other Summer in the City Interns.
Elphinstone explained that the biggest difference for him between coming back this year as opposed to last year's internship was the chance to work together with another intern. "It's great to bounce ideas off one another to further flesh out the lionfish project," said Elphinstone. Now interning for the second year in a row, Elphinstone credits CEC as a world‐ class destination for companies and encourages other students to take advantage of what the zone has to offer. "I would not have gotten an opportunity like this abroad if it wasn't for this experience. Being an intern at CEC has given me the chance to demonstrate my skills and meet leading industry professionals that I wouldn't normally have access too anywhere else in the world," said Elphinstone.
Interested to learn more? Watch this space for further updates on the lionfish recogniser and the brains behind it all! Every year, CEC offers young individuals the opportunity to gain valuable hands‐on experience along with exposure to knowledge‐based careers in a professional working environment. Link to Summer in the City info and contact innovate@caymanenterprisecity.com.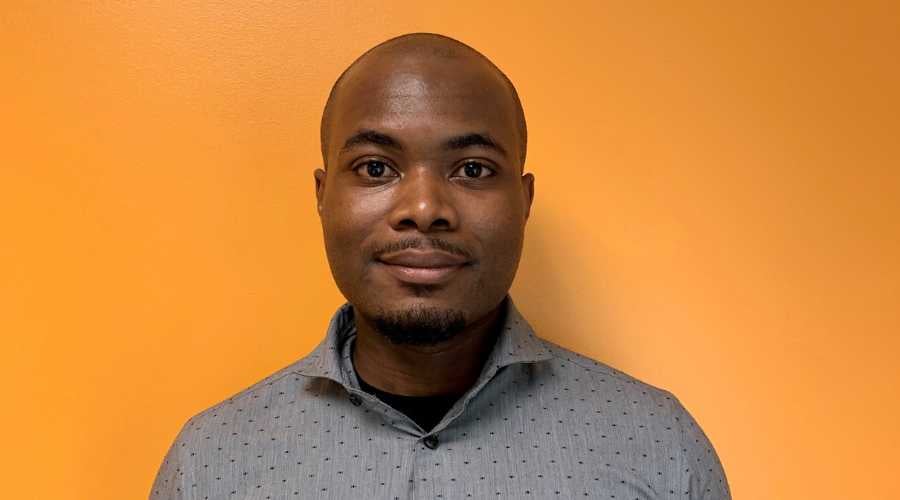 Roshane McField is the 2019 Cayman Enterprise City Marketing Intern graduate who assisted CEC's Marketing Department with a variety of hands-on work experience projects during the summer months. An avid writer with a passion for photography and video. Roshane attends the university of Greenwich and plans to graduate with a Bachelors of Arts in Media and Communications.