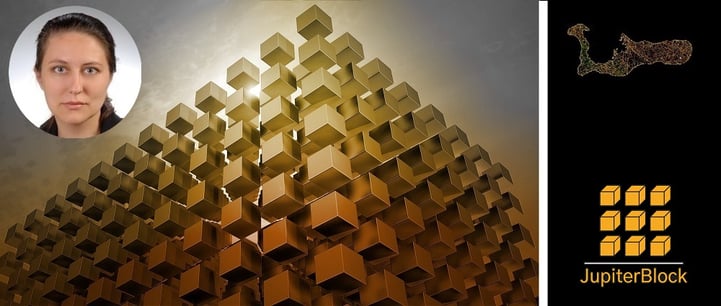 JB Advisory Services is a brand new advisory and consulting business dedicated to FinTech, blockchain and digital assets. JB stands for JupiterBlock, in relation to a Wyoming affiliate, and the brand name and logo designed by the founder, Ramona Tudorancea, an Ivy League lawyer with over 17 years of experience in an international context and a broad legal background in corporate, finance, investment funds and compliance. What is particular about JupiterBlock is that the business was started right in the middle of the Covid-19 lockdown. We met up virtually with Ramona to discuss the world of blockchain technology, her experience setting up her company and what she enjoys about life here in Grand Cayman.

CEC: Tell us a bit about yourself and what led to the founding of JupiterBlock.
Well, I come from a STEM family, and my father is a maths teacher. So, growing up, I've always been interested in science and technology. However, when the time came for me to decide where to apply for university and actually choose a career, I went completely rogue and decided to train as a lawyer, with a side of business classes.
At the time, I did it because I was fascinated with the idea of creating better solutions and outcomes in our modern world; I come from a ex-Communist country, and the idea of freedoms and civil society was very appealing to me. The choice ultimately paid off because it let me live and work in several countries over the last two decades. However, I am still fond of STEM and keeping up to date with things as much as possible, which is why I got so interested in virtual assets. I believe that we are just at the beginning of an extraordinary journey which will see blockchain technology completely revamp the existing financial systems all over the world.
My career as a lawyer was very rewarding, but I've always felt a bit entrepreneurial and more focused on creating value. So when a stressful, strange turn of events at the start of the Covid-19 lockdown led to me remaining without a valid work permit in Cayman just as borders were closing and everyone had to shelter in place, it actually felt like the right time to help projects and people I believed in. As they say, never let a good crisis go to waste.
I was familiar with Cayman Enterprise City (CEC) and I simply reached out about setting up the company. Frankly, I was amazed at everything happening so smoothly - albeit a little slower than usual - during a lockdown; I got my SEZA license on 25 May 2020, exactly on the day the Virtual Asset (Service Providers) Law, 2020 was published and this seemed very auspicious indeed! I am excited to be able to help Cayman grow, and very glad to be part of Tech City.

CEC: What made setting up your business in Cayman so attractive?
What I found so incredible about Cayman is how I could live so remotely and peacefully yet be so connected with the rest of the world. There is also so much diversity and openness to other cultures in Cayman, and so many business ties to multiple countries, that it really is the best place to set up shop. Before coming here, I didn't really understand what it meant to have over 120 different nationalities living together on a tiny island, but it's an explosion of ideas, creativity and activities that is incredibly enriching, both personally and professionally.

CEC: You set up your business in Cayman during the Covid-19 lockdown. A very brave move! What was that process like with the local restrictions?
I created my company mid-April. It was slightly slower than usual, but an incredible experience nonetheless! I've always had this in my mind, starting my own business, but I never felt that I knew enough, or that I was brave enough. But with the lockdown, it was the right opportunity to stop, breathe, and see where I wanted to go next.
Working on a project that was meaningful and rewarding actually helped me stay positive, shifting my focus from my own fears and towards what I wanted to build, how I could help others, and what was the value I wanted to bring.
I built my own website, virtually attended Consensus and other industry events and volunteered my knowledge. At the same time, I am very grateful to HSM and CEC for how responsive they were, via Zoom calls and emails, so that my paperwork could be put together and processed during the lockdown.

CEC: You've worked in the legal industry for over 17 years, and most recently the digital services industry. What has been the biggest change in corporate law and financial systems you've witnessed in those years?
When I look back, it strikes me how different the crisis we are currently going through is from the 2008-2009 financial crisis, and also from the 2000-2001 dot-com bubble. I guess the biggest change would be the increase in awareness, both with respect to the proper role of government and regulation, but also concerning individual power and the right use of it. The rise in entrepreneurship and decentralisation is also something we are going to see more of.
Blockchain is a big change for financial services. I remember during the 2008-2009 financial crisis, I was working for an American law firm in Paris and we had to do a lot of restructuring and reorganisation work for securitisation programmes that were over a decade old. This was work done in the old-fashioned way and required a lot of people to manage, and sometimes we had trouble just to retrieve the proper records from the archives. What blockchain does, and this is just one example, is that it simplifies and eliminates the need for some of that work done by intermediaries. The more automated things can get, the safer, cheaper and more secure they are.

CEC: What drew you to Fintech and using blockchain technology with your business? What does JB Advisory Services (JupiterBlock) offer clients?
In my past life as a lawyer, I worked on structured finance, capital markets, private placements, corporate finance, and crowdfunding. Over the last few years, I started to look at digital assets and new technologies, and I am now convinced they will reshape the financial systems and traditional industries. Regulation and compliance are right now major pain points for a lot of businesses because of how complex and how time-consuming they've become, but blockchain technology could turn them into common features.
This is an area that is growing so fast and I believe it will grow more in the future. It has so much potential for Cayman and the financial services industry. Because things are accelerating for Fintech and blockchain and the digital economy, but also contracting because of the recession, people are becoming more careful with how they spend their resources - be it money, time or energy. This is a good time for businesses to provide real value.

CEC: What Fintech trends are you following or predicting we might see soon?
Currently, I am looking at the stablecoins developments with a lot of interest, the Digital Dollar Project, and the adoption of automated blockchain-based settlement solutions in the financial markets because of the transformative potential for the existing industries. Smart contracts and built-in compliance are also trends to watch out for.

CEC: Do you think the COVID-19 pandemic has affected the future of Fintech? In what ways?
The pandemic has accelerated digital adoption and made a lot of Fintech companies more interesting to investors and big actors. Fintech and blockchain-based solutions can solve a lot of problems, and the new remote-working world is starting to take notice.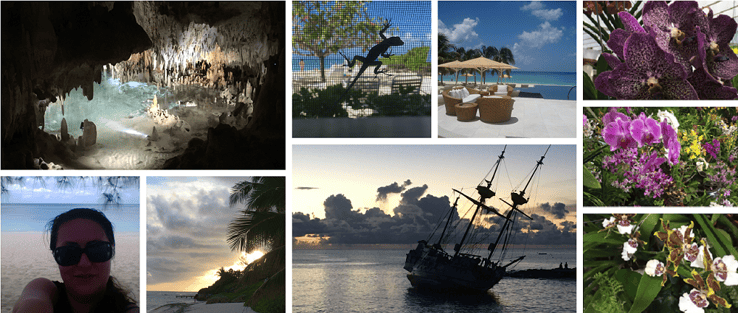 CEC: What brought you to Cayman? Was there something that initially appealed to you most here?
Opportunity. I was familiar with the jurisdiction because I had worked on a big securitisation programme in Europe that used several Cayman entities, but I had never visited. I had also worked with several private equity funds for their acquisitions and portfolio management, and I was fascinated by the way venture capital and private equity can create value and help companies grow. When the opportunity arose, I took it because I knew that Cayman was the best place to learn fund formation and gain additional experience on international transactions and flows.

CEC: What would be your biggest piece of advice for those who are considering making the move to the Cayman Island and establishing a special economic zone business with Cayman Enterprise City?
Other than reach out? I would say that they should do their due diligence and learn about the jurisdiction, and also have a clear idea why it works for them and their project. Cayman is very friendly, tax-free and attractive to investors both in the United States and Asia, but it doesn't just all happen at the beach. It's not cheap, and it's more compliant than many onshore jurisdictions, so people need to come prepared for that. The good news is that there is a lot of help available to people who want to do things right.

CEC: Tell us about your favourite part about life in Cayman. What are your usual spots or activities?
I usually recharge my batteries by simply walking on Seven Mile Beach in the early morning or around sunset and occasionally on the path to Camana Bay, but I also love discovering the island. My favourites so far have been a trip to the Crystal Caves and a visit to the Botanical Garden for the orchid show.
If you think Cayman would suit your business lifestyle and you'd like to find out more about living and working in the Cayman Islands, get in touch with us today. Join our community of over 250 diverse businesses.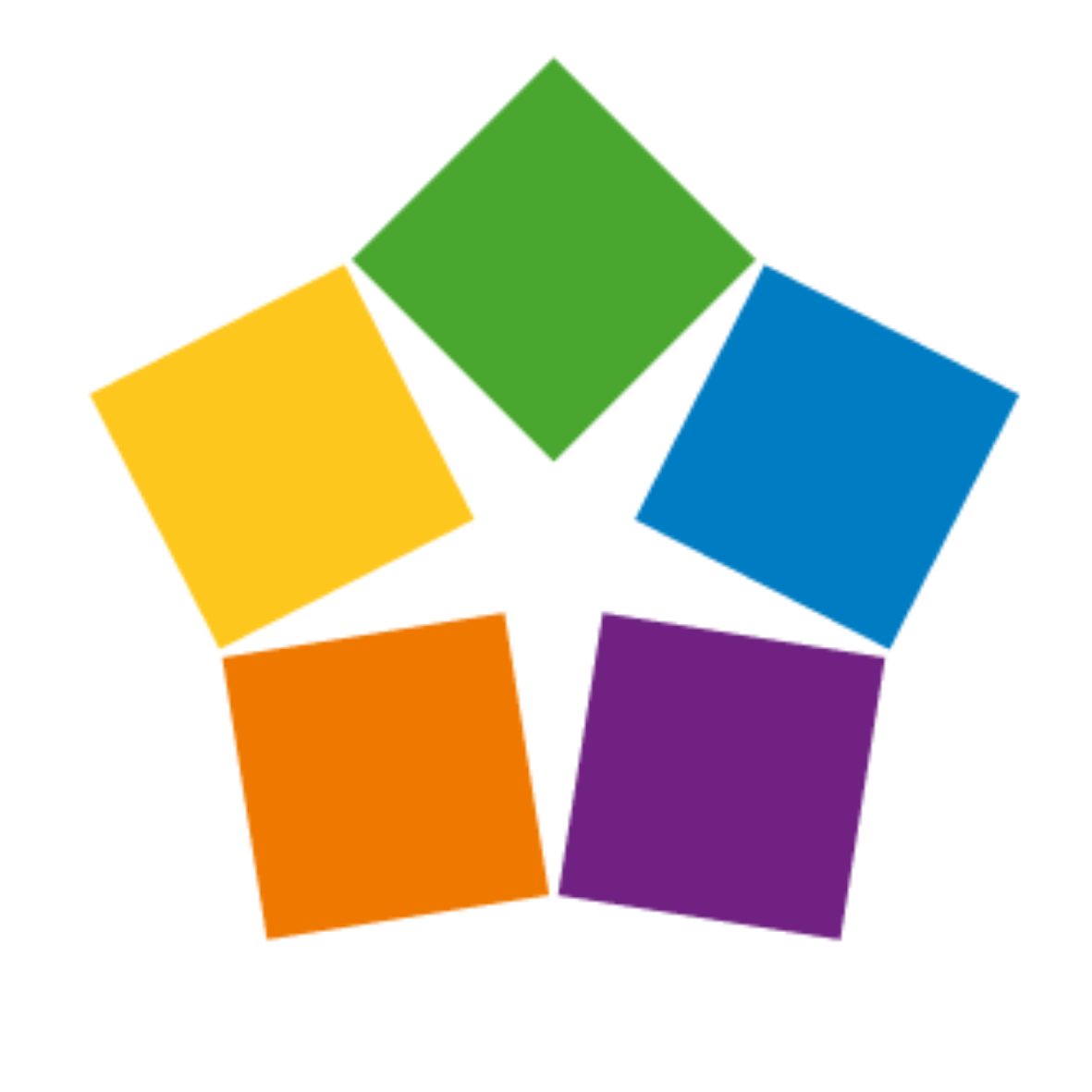 Home to a vibrant community where global business thrives.