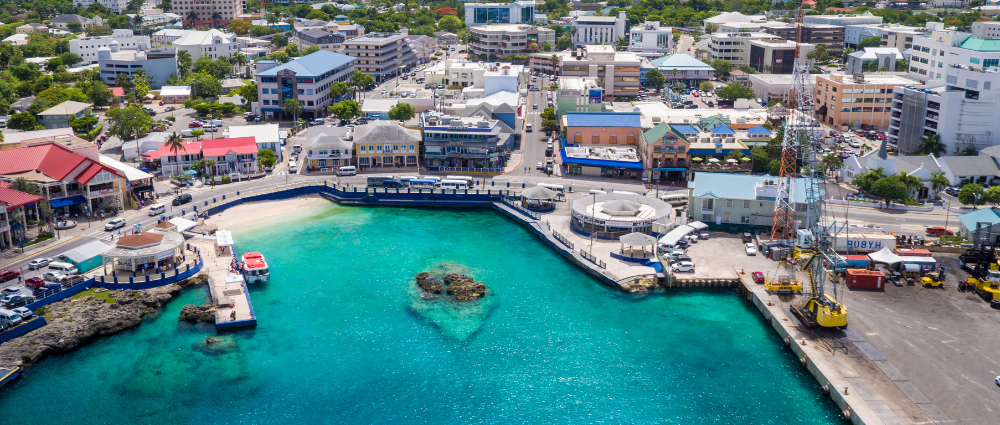 You're looking for the perfect place to make your mark and grow your business, and Cayman is ready to help you make it happen. Why is this such a great place to establish your business? Cayman's legendary tax-neutral status provides appealing economic incentives, but it takes more than a strong financial foundation to fuel innovation. Cayman Enterprise City (CEC) offers additional benefits to buoy your approach to growth and expansion. Scroll through and look at some of the perks.
Cayman's Flourishing Tech Hub
The attributes that have made the Cayman Islands so enticing to the financial services sector have attracted some of the world's top technology entrepreneurs and leading Blockchain and FinTech businesses to set up a genuine physical presence in the jurisdiction. Cayman's robust regulatory environment, impressive legal system, and the abundance of on-island talent, matched with an envy-inducing island lifestyle, has made Cayman the perfect domicile from which to operate.
One of the world's leading international financial centers, the jurisdiction is home to preeminent global law firms, top accounting firms and acts as a gateway to North and Latin America markets with direct flights to London multiple times per week. Cayman is the ideal place to develop intellectual property and with the absence of local corporate tax, income tax and capital gains tax, businesses can be far more profitable, when they physically operate from Cayman.
Investment in Digital Cayman
Digital Cayman was first announced at the Cayman Islands Digital Economy Conference (CYDEC) on 20 June 2019. The initiative emerged due to a growing demand by the Cayman Islands digital sector for a professional body to represent digital industries and support the Cayman Islands Government with relevant policy and legislation development.
CEC through their technology-focused special economic zone, Cayman Tech City, is pleased to announce a five-year founding sponsorship commitment to the Digital Cayman not-for-profit initiative valued at $250K.
As the voice of the Cayman Islands' digital sector, cultivating Cayman's dynamic and innovative digital ecosystem is at the forefront of the Digital Cayman mission. Since its launch, and together with Cayman Tech City, the initiative has already hosted seven public "Tech Talks" events which have welcomed over 225 industry professionals to discuss tech trends. Topics discussed and actively debated include Facebook's Libra cryptocurrency, building tech ecosystems, IT security systems, product development cycles, smart contracts, data protection, and most recently sector advocacy. Digital Cayman plans to officially welcome members into the association later this year.
Less Red Tape
Besides the tax neutrality, what's so special that has leaders of Fortune 500 companies and innovative start-ups eager to relocate to a tropical island in the sun? One of the many reasons is less Red Tape.
It's simple to set up an offshore company in a jurisdiction that is a good fit for your business, and it's easy to maintain it. To attract direct investment, local governments grant concessions and offer benefits for new companies and for existing companies that want to expand internationally. Laws are designed to offer flexibility in offshore structuring and capital. There are usually no requirements to hold annual meetings, or where a company can hold meetings; no restrictions on the number of directors and shareholders. All this means less paperwork because no receipts are needed and reports don't need to be filed.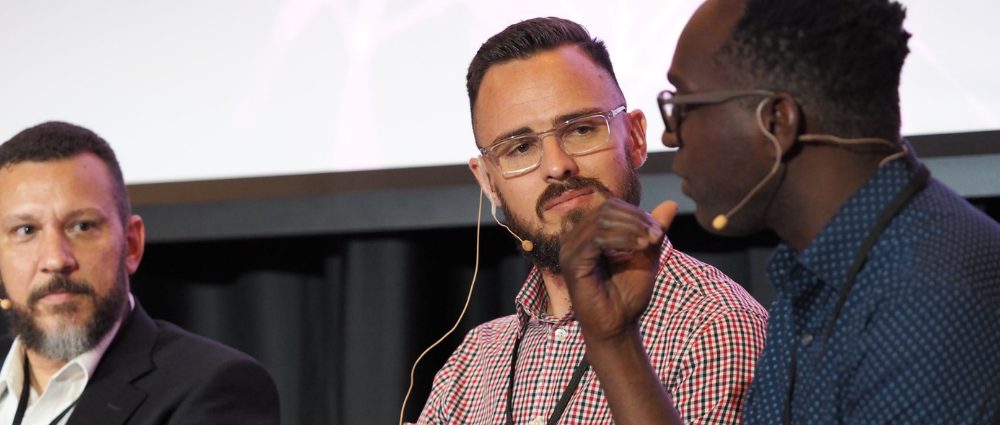 Asset Protection
Offshore companies are good vehicles for holding all kinds of global assets, including intellectual property. Some jurisdictions have strong laws regarding formation and protection of assets held by a company incorporated there, and intellectual property can be a big part of those assets. Patents are the most common type of IP, but designs and copyrights are also eligible. In some cases, even trademarks and trade names qualify for IP protection. Intellectual Property can legally be placed in a jurisdiction where its revenue is taxed at a low rate. Forward-thinking offshore jurisdictions encourage research and development, and other work that will improve a company's intellectual property. They understand how quickly technology is evolving and how new ideas become reality every day, so good protection is needed.
Fast-Track Set-up & Affordable Serviced Packages
A big part of the allure is a fast-track system that features an expedited business licensing regime that can have companies fully established within four to six weeks, including renewable five-year work/residency visas for staff which can be processed in as little as five days. Unlike other island nations such as the Bahamas a minimum capital investment is not required and permits, visas, trade certificates, and turn-key office solutions, are conveniently bundled into affordable serviced packages and delivered by CEC via a streamlined process, which removes bureaucratic red tape.
You can settle down for long-term growth in CEC; there's no cap on how many employees you can bring in and no minimum on how many you need to start out. Your dual business and residency visa lasts for five years and is renewable. This sets you free from worry about rules and regulations and gives you the power to turn your full attention to innovation.
Gain Access to New Talent
Cayman is home to a workforce of sophisticated professionals who provide unique perspective to an innovative organization. While you can bring in employees from overseas to work in your CEC business, you can save time by recruiting Caymanians to fill roles ranging from administrative to executive. Caymanian employees can be especially vital during times of growth because they can easily work part time than foreign employees on a work visa, who cannot work outside of the Special Economic Zone while operating under a Zone Employment Certificate. Quickly recruit from the talented Caymanian workforce by visiting the Enterprise Cayman website.
Cosmopolitan Island Life
Cayman's attractive mix of cosmopolitan and island life, the vibrant social scene, picturesque panoramas, world class attractions, Michelin star restaurants, and a close-knit community which consists of more than 135 nationalities makes it easy to attract and retain talent. Tech City gatherings such as bi-monthly crypto currency meetups, conferences, and sporting activities have allowed likeminded entrepreneurs to network and Cayman's tech community to flourish. Custom office designs create inspiring places to work from and turn-key solutions offered by Cayman Tech City make setting up quick and cost-effective. With no commute and warm weather all year around, setting up a business in Tech City Cayman Islands is a no-brainer.
Interested in setting up your company? We invite you to explore your options and get a feel of what living and working in the Cayman Islands is like.
Home to a vibrant community where global business thrives.