You're looking for the perfect place to make your mark and grow your business, and Cayman is ready to help you make it happen. Why is this such a great place to establish your business? Cayman's legendary tax-neutral status provides appealing economic incentives, but it takes more than a strong financial foundation to fuel innovation. Cayman Enterprise City offers additional benefits to buoy your approach to growth and expansion.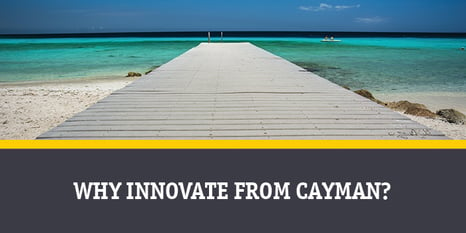 Focus On Growth
The unique rules of Cayman Enterprise City's Special Economic Zone make it possible for businesses to get established overseas quite quickly, a factor that's appealing to businesses both large and small. But Cayman offers some incentives that are particularly appealing to a growing business that's actively seeking new ways to expand. If you're an entrepreneur or a solo practitioner on a mission to innovate and grow in a global setting, Cayman is a uniquely attractive venue.
You can settle down for long-term growth in Cayman Enterprise City; there's no cap on how many employees you can bring in and no minimum on how many you need to start out. The Special Economic Zone imposes no minimum capital requirement, making it the perfect place to establish a new enterprise. Your dual business and residency visa lasts for five years and is renewable. This sets you free from worry about rules and regulations and gives you the power to turn your full attention to innovation.
Gain Access to New Talent
Cayman is home to a workforce of sophisticated professionals who provide unique perspective to an innovative organization. While you can bring in employees from overseas to work in your Cayman Enterprise City business, you can save time by recruiting Caymanians to fill roles ranging from administrative to executive. Caymanian employees can be especially vital during times of growth because they can more easily work part time than foreign employees on a work visa, who cannot work outside of the Special Economic Zone while operating under a Zone Employment Certificate.
Employees recruited from overseas will also need to obtain a visa before being permitted to work in Cayman Enterprise City. While the wait period is short, innovation often can't wait. If you need talented employees to join your team within a few days, you'll be able to quickly recruit from the talented Caymanian workforce. Plus, working with locals can enhance your experience of island life through better immersion into local culture.