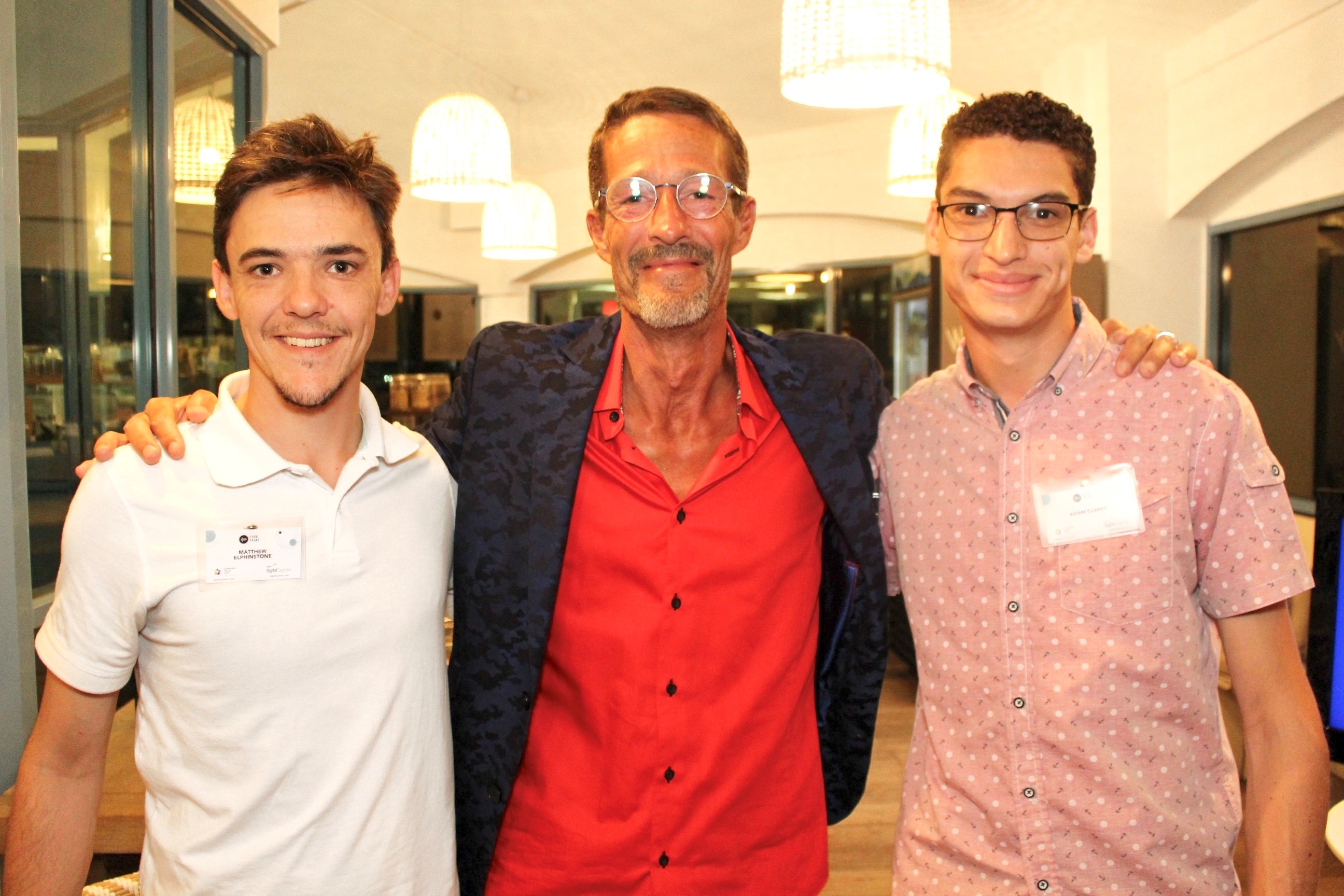 Applications are now being accepted for the 2020 Enterprise Cayman "Summer in the City" internship programme. Now in its eighth year, the hands-on internship programme connects students and recent graduates with work experience opportunities in global businesses across a variety of sectors who have established a physical presence within the Cayman Enterprise City (CEC) special economic zones (SEZs).
Last year CEC welcomed fifteen university and high school level students as part of its annual 'Summer in the City' internship programme. Students were placed in areas such as computer programming, artificial intelligence (AI), marketing and client services to name a few. A variety of intern stories can be found below outlining each individuals unique experience.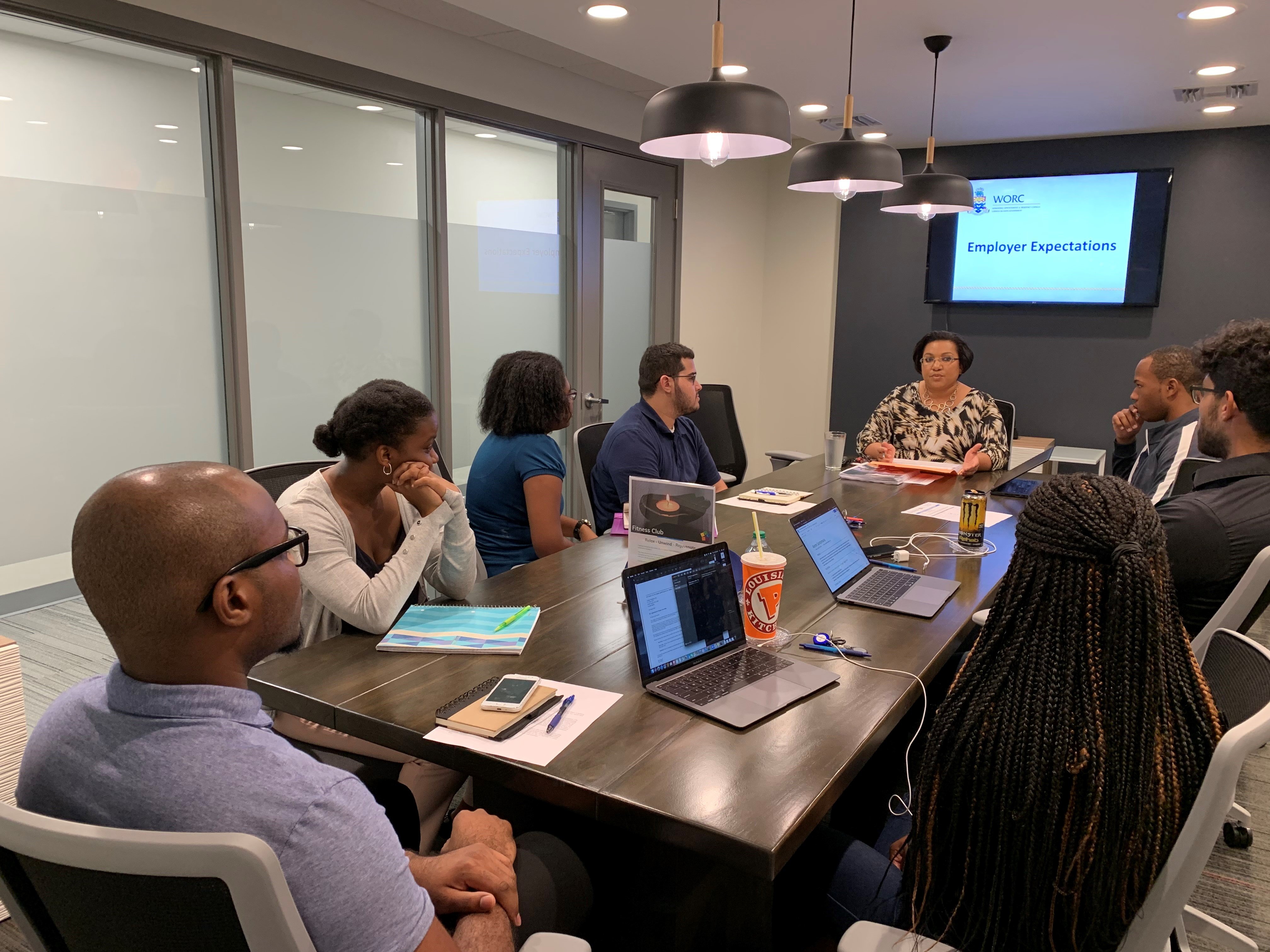 WORC Workshop held at Cayman Enterprise City Strathvale House
University student, Matthew Elphinstone, a Mechanical Engineering student at Queens University joined CEC's 'Summer in the City' internship programme last year and has completed two successful summers during his time at technology start-up company NeuralStudios SEZ. While interning under NeuralStudios, Mr. Elphinstone was able to propose and develop a proof of concept device that uses AI technology to detect invasive lionfish under Cayman's waters. Mr. Elphinstone states that the process involved a months' worth of research in order to acquire the data needed to kick start the project. Mr. Elphinstone credits CEC as a world-class destination for companies, "I would not have gotten an opportunity like this abroad if it wasn't for this experience. It was an incredible opportunity getting the chance to demonstrate my skills and meeting leading industry professionals that I wouldn't normally have access too anywhere else in the world," said Mr. Elphinstone. Mr. Elphinstone will be returning this summer as a full time employee at NeuralStudios, congratulations Matthew for a great step towards your career!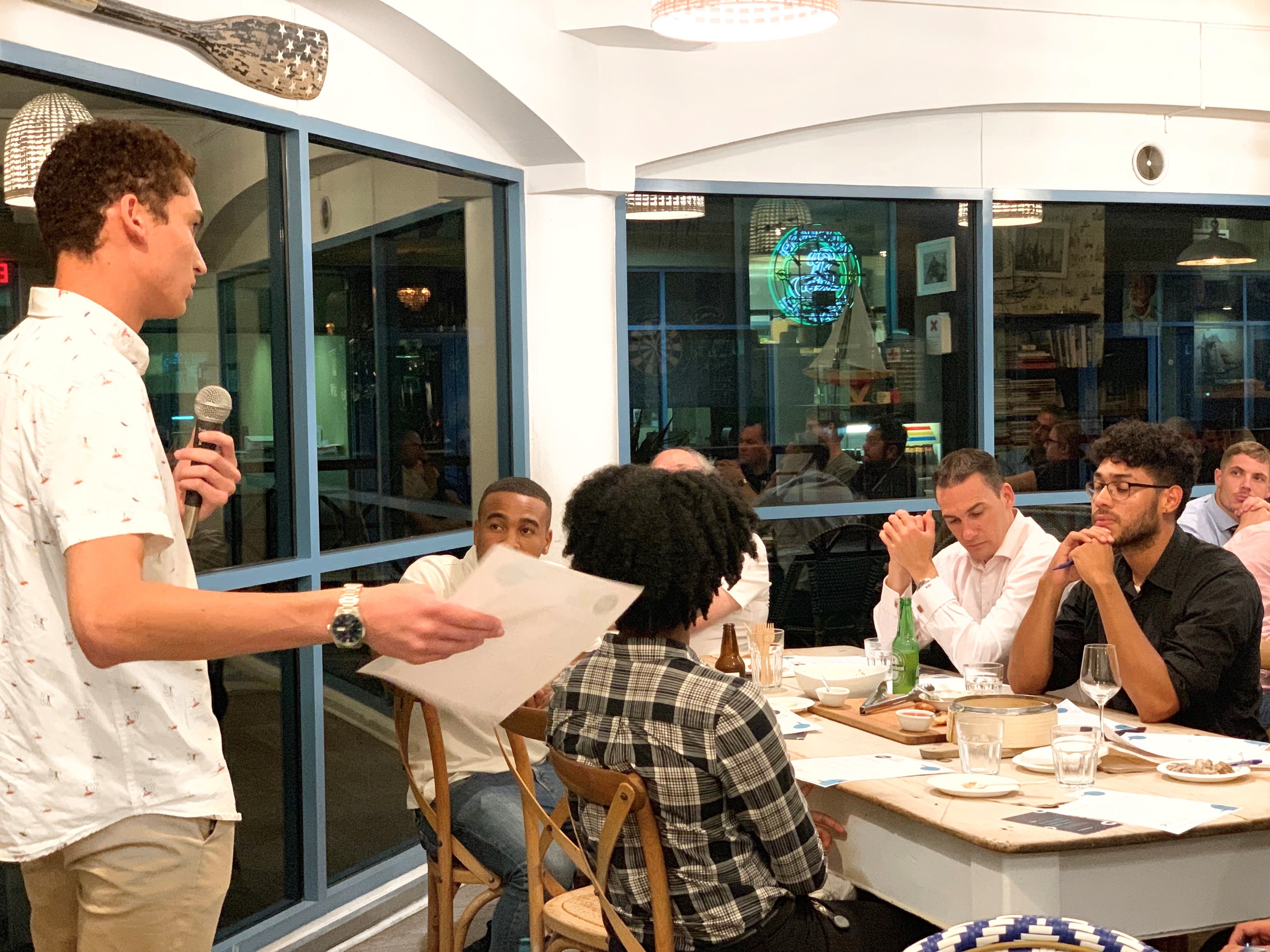 Adam Clarke, a 'Summer in the City' Intern presenting at the monthly Tech Talks
Roshane McField, a Media and Communication student at the University of Greenwich was part of CEC's Marketing and Client Experience team last summer and has found his experience very rewarding. "Working alongside the Marketing team has allowed me to apply the knowledge and skills I have gained studying abroad in a professional work setting. I've been able to write multiple company blogs, conduct interviews, and assist in other marketing and client experience areas to name a few," said Mr. McField. Throughout his time at CEC, Mr. McField's work ethic and dedication within his role highly impressed the CEC team and became one of CEC's student scholarship attendees for the Cayman Islands Marketing Professionals Association.
Mr. McField's recognition has also led him to a possible placement to intern with global publishing and SEZ company Key Media at their London office.
Students were also able to network with other industry professionals as part of CEC's annual 'Summer in the City' Networking Event. The event focuses on exposing summer applicants to SEZ professionals based in CEC that could potentially offer opportunities to be apart of their company, such as Julian Rodriguez. Mr. Rodriguez was able to receive a placement with commodities-based company, Metals Capital SEZ. During his placement he dealt with company administration.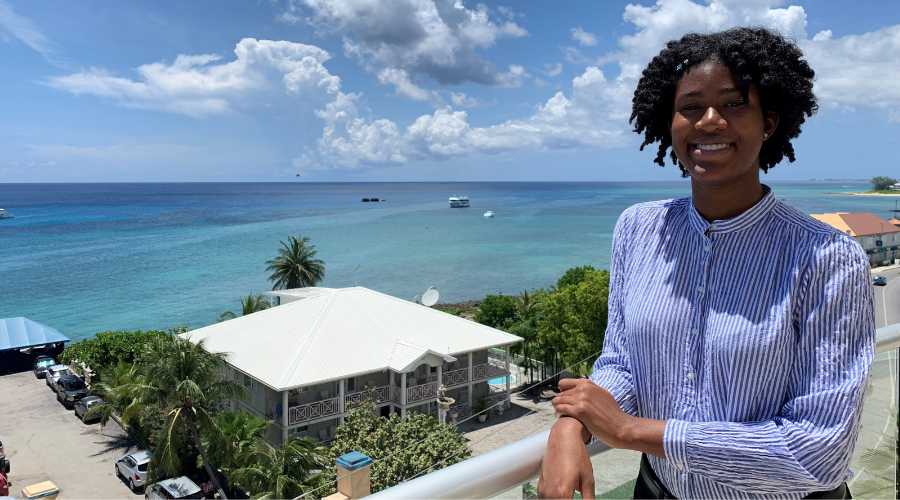 Alisalee Aaron, a Cayman Prep graduate will begin her studies abroad majoring in Computer Science at the Rochester Institute of Technology. Ms. Aaron credits CEC for her time at Brave Software and the knowledge and guidance it has given her as she moves towards her studies this fall. "When they interviewed me, I really liked how they knew I was coming with limited knowledge, but they still took me on," said Alisalee. "Working with Brave at CEC is preparing me well for college. I have been able to learn new things and gain skills that others my age wouldn't be exposed to unless they started college."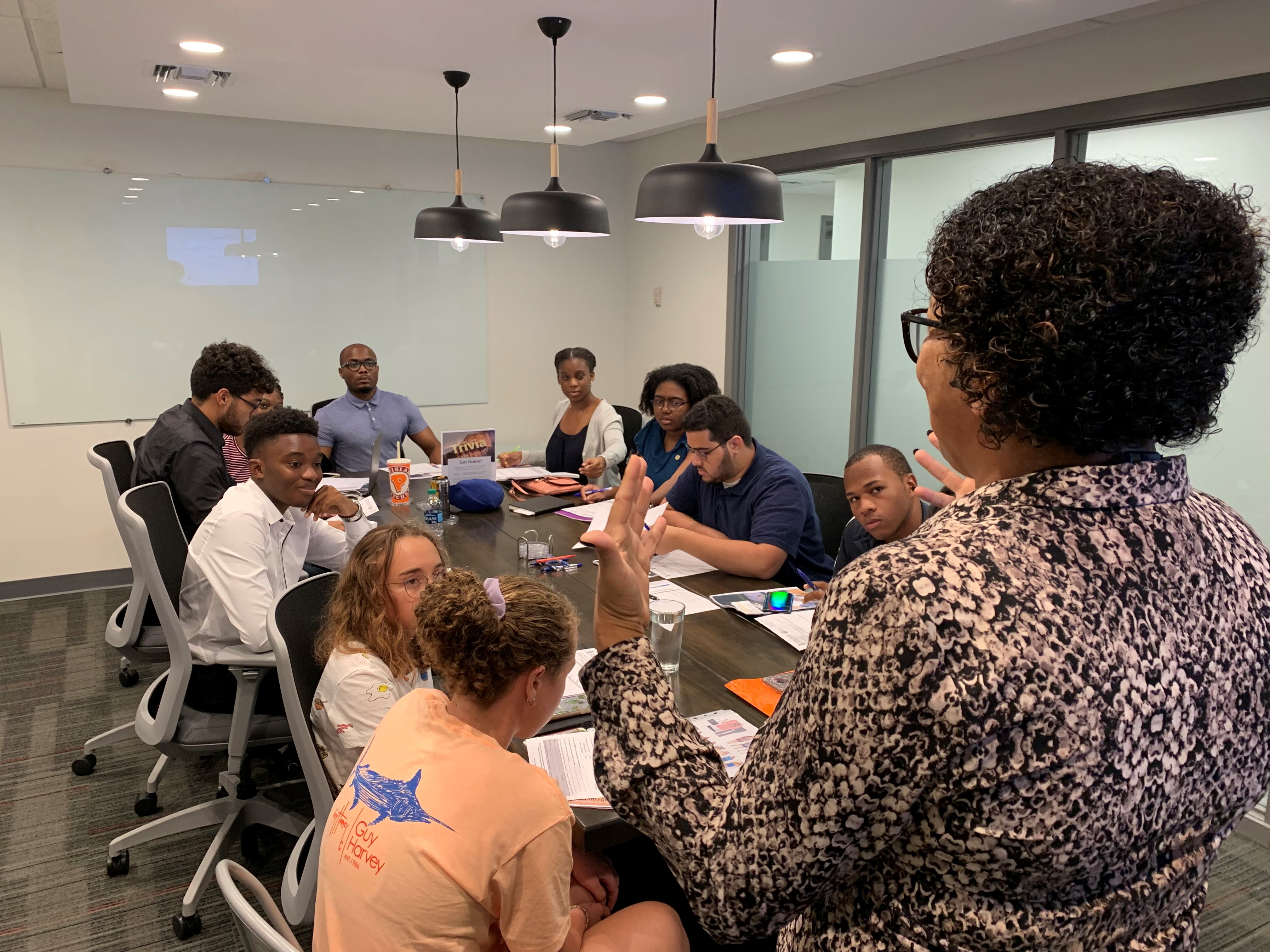 WORC Workshop held at Cayman Enterprise City Strathvale House
All summer interns and applicants were also able to take part in a special workshop hosted by the newly government entity WORC. The workshop covered a variety of topics which include employers' expectations, interview tips and how to dress, along with CV and resume building tips.
Alongside, Matthew Elphinstone, Roshane Mcfield, Julian Rodriguez and Alisalee Aaron there was multiple other interns with similar success stories. Read about them in our Enterprise Cayman blog post.
Interested to experience Summer in the City? Applications are now open, kick start your career and apply today.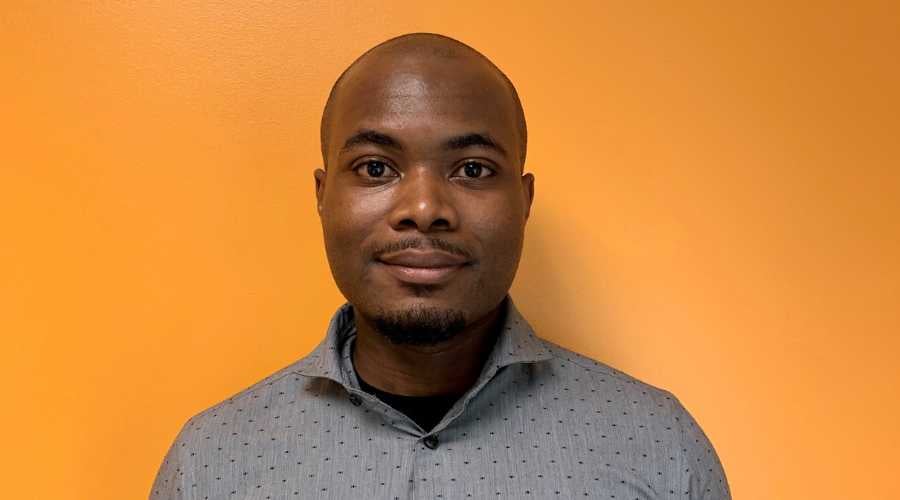 Roshane McField is the 2019 Cayman Enterprise City Marketing Intern graduate who assisted CEC's Marketing Department with a variety of hands-on work experience projects during the summer months. An avid writer with a passion for photography and video. Roshane attends the university of Greenwich and plans to graduate with a Bachelors of Arts in Media and Communications.