Enterprise Cayman is a partnership between Cayman Enterprise City and the Cayman Islands Government and is designed to connect Caymanians with opportunities within the Special Economic Zones (SEZs). SEZs include, Cayman Tech City, Cayman Commodities & Derivatives City, and Cayman Maritime & Aviation City. The partnership's primary focus is to help young Caymanians, including those who wish to re-tool for a career change, acquire the skills they need to fill the jobs that are being created within the SEZs. Other goals include raising local awareness of and interest in Science, Technology, Engineering and Maths (STEM) careers and, in partnership with the National Workforce Development Agency, helping high school and college students acquire the resume writing, job interview techniques and networking skills needed to pursue STEM careers. Additionally, Enterprise Cayman offers an annual summer internship program aimed at young people ages 18 to 25, hosts an online jobs portal, supports the University College of the Cayman Islands' STEM initiatives, facilitates a computer coding club and is in the process of establishing a code academy in the Cayman Islands.
Enterprise Cayman was developed to connect local talent with opportunities within the Cayman Enterprise City special economic zones. We see this as an important driver in the strategic development of talent within the Cayman Islands and in the future diversification and development of Cayman's economy.
Here are some of our on-going programmes:
The annual

Summer in the City

internship programme
A Computer Coding Club
Sponsorship of the UCCI STEM Ambassador's Programme
Sponsorship of the UCCI STEM Science Fair
Sponsorship of the

UCCI STEM Summer Camp
Sponsorship of the

Rotary Science Fair
Participation in annual careers fairs including:

The Chamber's Careers and Training Fair
The John Gray High School Careers Day
The Cayman Academy Careers Day
Please check out the programmes below.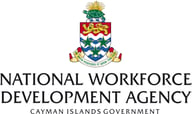 The National Workforce Development Agency is a valued partner and facilitator in the training, development and employment of Caymanians. Click here for details.