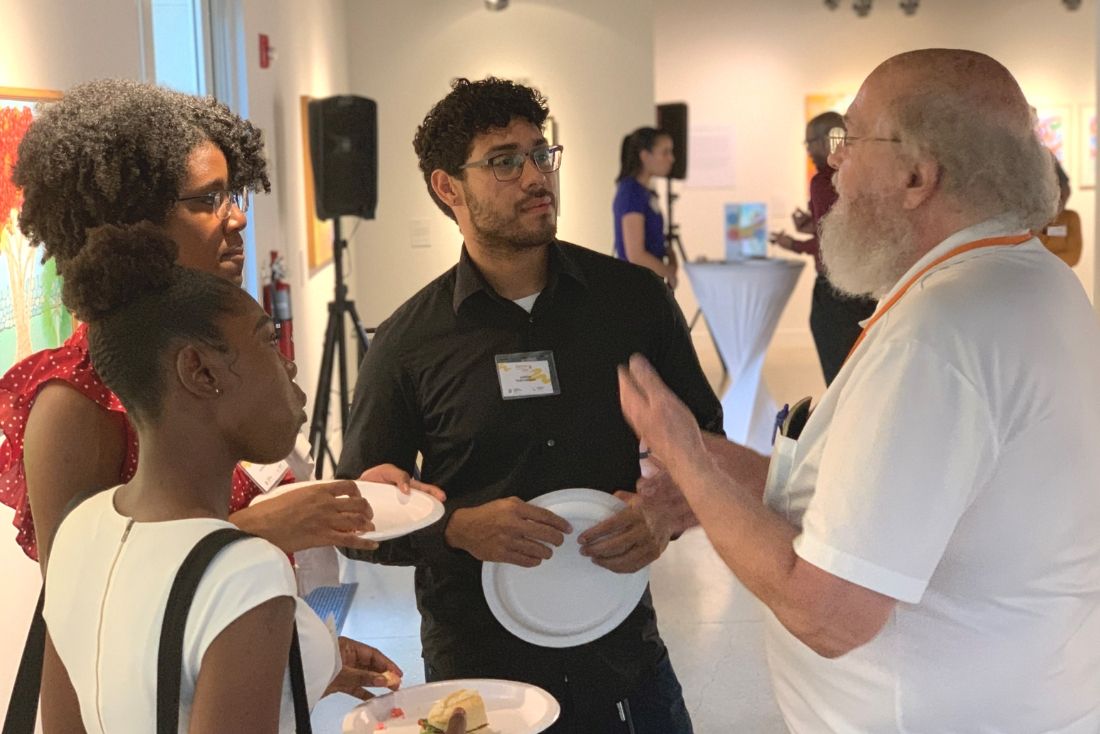 University students Taija McRae, Aaron Santamaria, and Alisalee Aaron have been appointed as interns this summer at the Cayman Islands branch of global software company Brave Software. Based in Cayman Enterprise City (CEC) special economic zone, Cayman Tech City. Brave Software is a global tech company that operates a privacy based open source web browser which protects users from invasive ads while providing a faster and more secure user experience. The internship was made possible through CEC's 'Summer in the City' internship programme. Now in its seventh year, the programme offers young Caymanians and residents between ages 18-25 the opportunity to intern within one of the special economic zones companies relating to areas such as technology, marketing, internet, and commodities to name a few.

Meet the Interns
Avid programmer, Aaron Santamaria, 22, is a recent graduate who majored in Computer Science at the University of Bristol, United Kingdom. When asked what expectations did he have before starting his internship at Brave Software, Aron replied "I felt like I had to be an expert and be on top of everything, but it turned out to be more relaxed than I thought and everyone is welcoming," said Santamaria. During his time at Brave Software, his most notable piece of work at the company involved assisting with the development of their machine learning algorithm to properly categorised websites to help with the web browser's rewards program and targeting ads towards customers.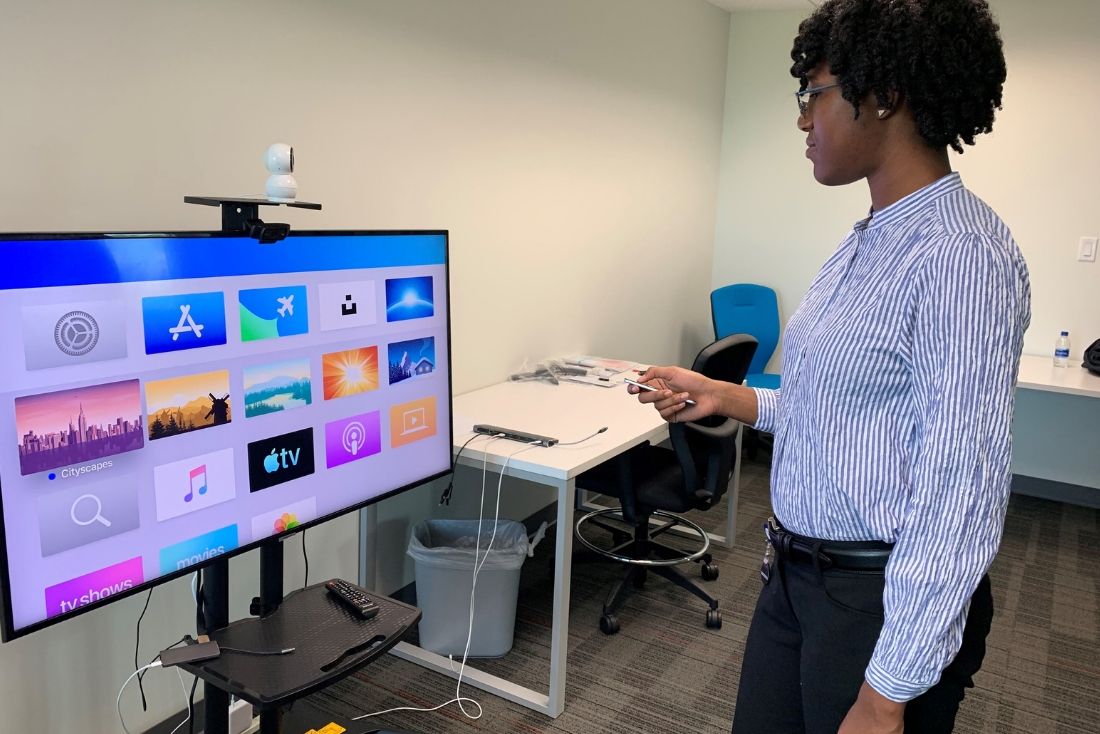 Alisalee at work in the Strathvale House building at Cayman Enterprise City.
Cayman Prep graduate, Alisalee Aaron, 18, will begin her studies abroad majoring in Computer Science at the Rochester Institute of Technology, USA. Alisalee credits CEC for her time at Brave and the knowledge and guidance it has given her as she moves towards her studies this fall. "When they interviewed me, I really liked how they knew I was coming with limited knowledge, but they still took me on," said Alisalee. "Working with Brave at CEC is preparing me well for college. I have been able to learn new things and gain skills that others my age wouldn't be exposed to unless they started college."
Writer and media enthusiast, Taija McRae, 19, is currently attending the University College of the Cayman Islands majoring in Literary Studies and minoring in Media Communications. Although Taija's career interest is in the field of media, Brave was impressed by her work ethic and passion to learn which resulted in her landing a spot at Brave Software. "Working along with the Brave Software team is quite exciting and interesting," said Taija. "I'm learning new things every day and things I didn't know existed before like crypto wallet and having a better understanding of crypto currency," said Taija. Last year, Taija was also handpicked through CEC's Enterprise Cayman initiative to attend the Cayman Islands Marketing Professionals Association (CIMPA) conference.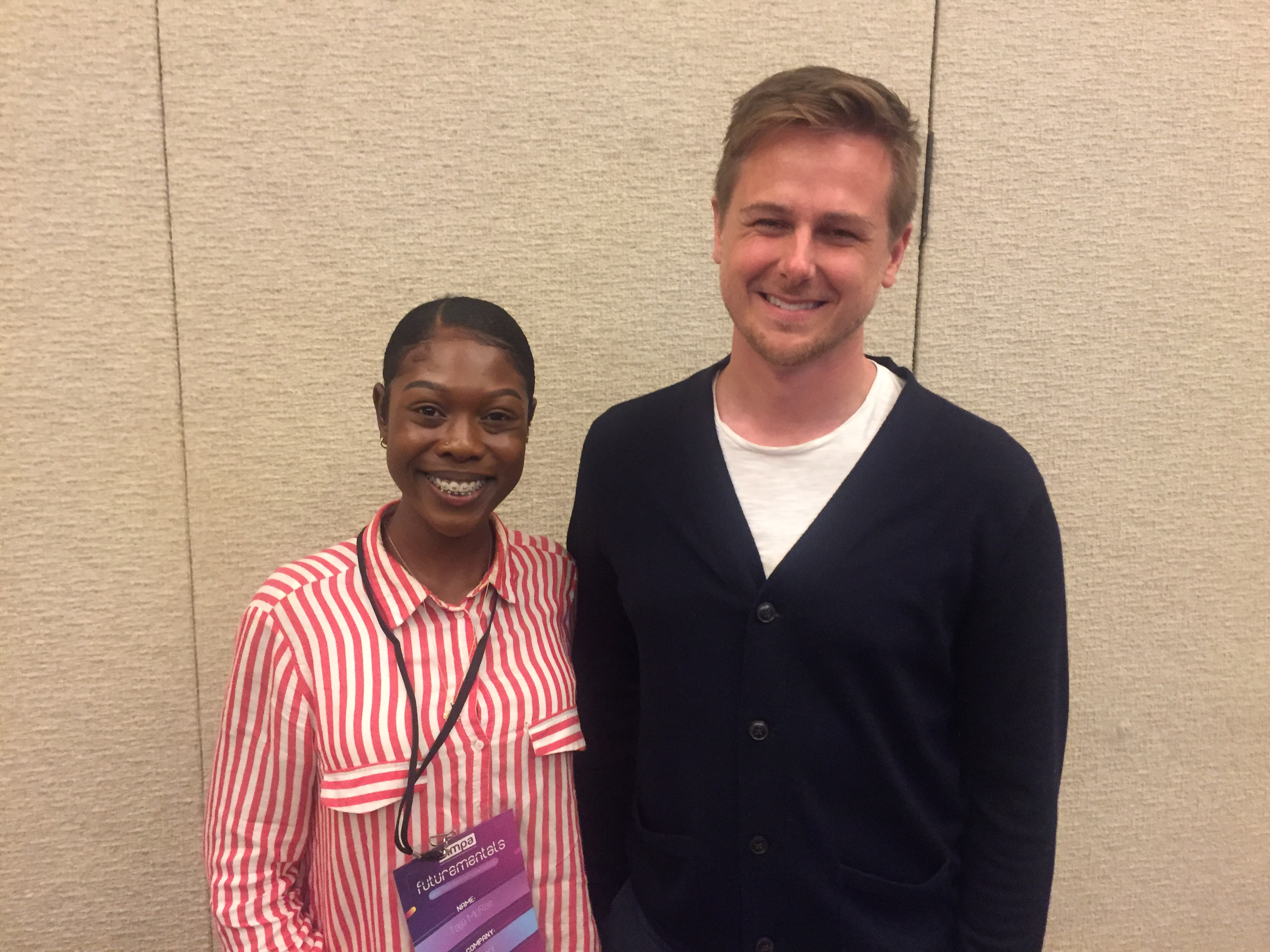 CEC facilitated a meet-and-greet for Taija with Buzzfeed's Executive Creative Director, Richard Alan Reid, and sponsored the student's attendance at the two-day marketing conference.
"It's always a pleasure to interact with new practitioners. I'm particularly happy that with three interns, Brave Software had a different project for each to make contributions to." said Dr. Marshall T. Rose, Principal Engineer at Brave Software International SEZC. He continued, "It is wonderful that the CEC makes this opportunity available."
This year CEC received a pool of sixty-five applicants for its 'Summer in the City' internship programme which is the highest since the programme was launched in 2012. "As new companies continue to join the CEC special economic zones, a growing number of innovative career opportunities will be created. There is currently more demand for tech talent than there is supply," said Charlie Kirkconnell, CEC's CEO. "We're committed to connecting our young adults to creative opportunities like the three placements offered this summer by Brave, one of the world's top software companies."
The "Summer in the City" internship programme is open to Caymanians between the ages of 18-25 and lasts for one to two months during the summer months. Areas of placement include: internet technology, media & video production, science & technology, commodities & derivatives, and maritime & aviation services. For more information email innovate@caymanenterprisecity.com.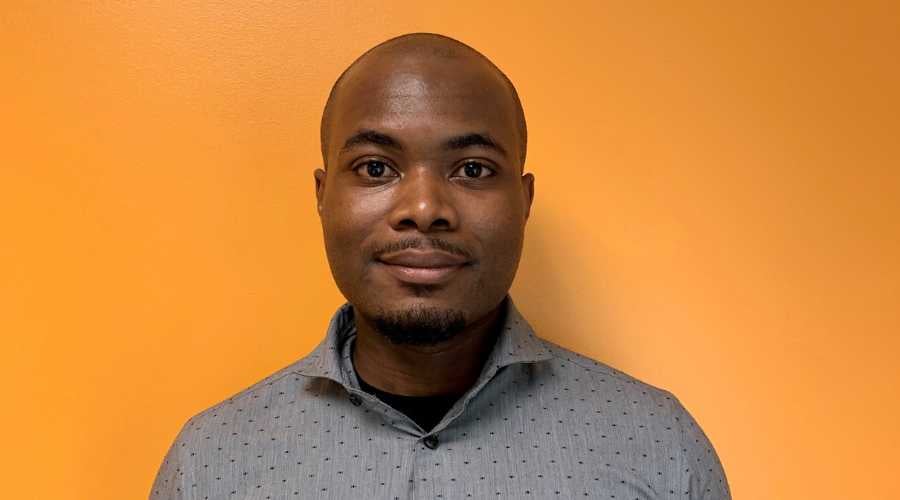 Roshane McField is the 2019 Cayman Enterprise City Marketing Intern graduate who assisted CEC's Marketing Department with a variety of hands-on work experience projects during the summer months. An avid writer with a passion for photography and video. Roshane attends the university of Greenwich and plans to graduate with a Bachelors of Arts in Media and Communications.