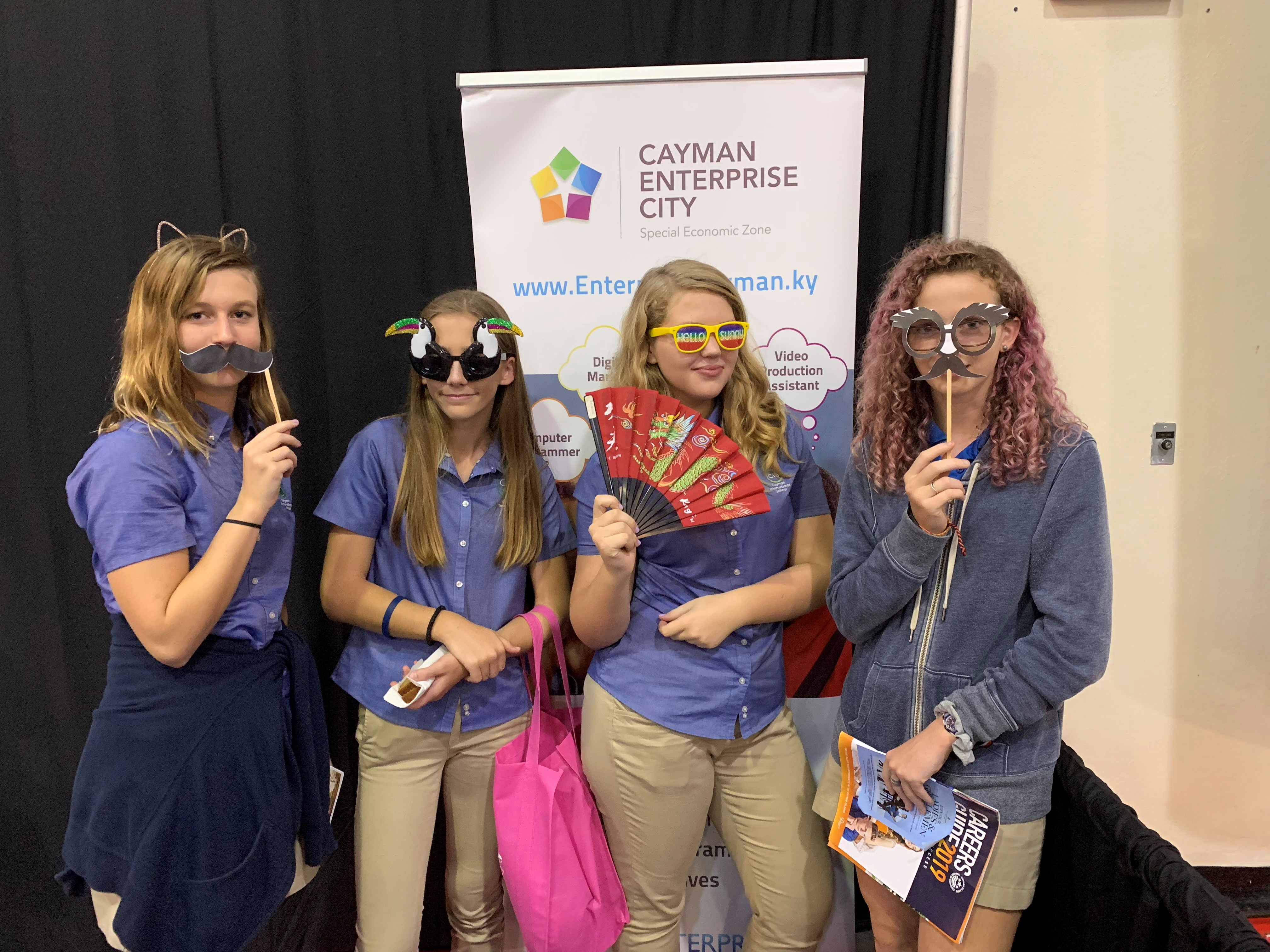 An unbelievable show of attendance took place on Friday, 8 February 2019 at the Chamber of Commerce's annual Careers, Education & Training Expo. Over 800 students from both public and private schools partook in the job fair that was held at the Sir Vassel John Hall in the University College of the Cayman Islands (UCCI). Thirty-four companies and organisations set up captivating booths to talk about their various internships, education programs, available jobs, and scholarship opportunities.
Cayman Enterprise City's (CEC) booth was located at the forefront of the activity. Hundreds of students swarmed the booth to learn more about Enterprise Cayman – A CEC initiative designed to connect Caymanians, including those who wish to re-tool for a career change, acquire skills they need to fill jobs that are being created within Cayman's special economic zones.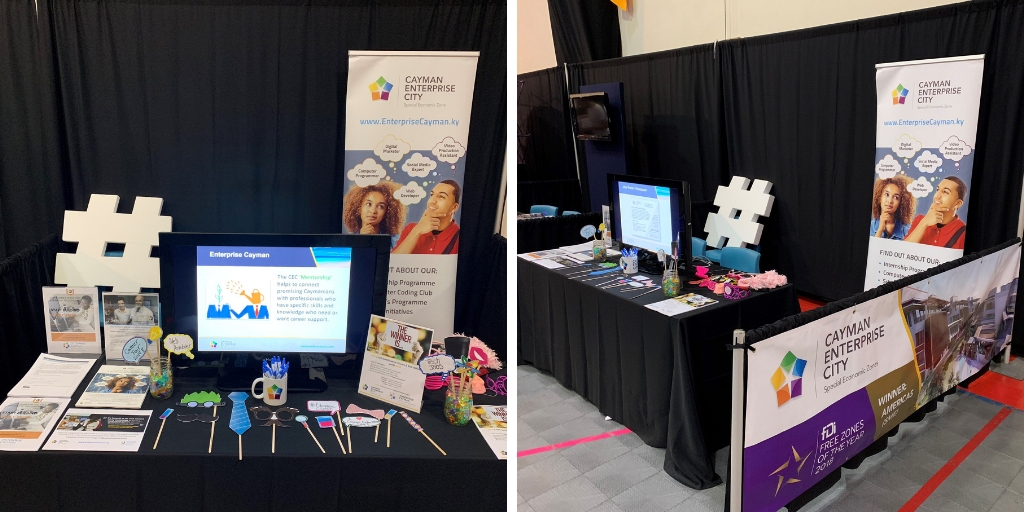 From Computer Science, to Marketing Majors - students gathered around to listen to CEC's Public Engagement Officer Bianca Mora discuss current career opportunities within the special economic zones. Mora also answered questions about how they could apply for the Enterprise Cayman "Summer in the City" 2019 internship programme. "The CEC team continually strives to connect students and job seekers with internships and employment opportunities within the special economic zones and the Chamber of Commerce's annual Career's Expo is the perfect platform to connect with hundreds of students. It was a thrill to speak with so many creative individuals and let them know about available technology careers and innovative opportunities within CEC," explained Mora.
CEC regularly attends career fairs and presents to schools across the Cayman Islands. All students are invited to attend these free events and discover what's available to them as they embark on innovative careers. Find CEC at the below events coming soon!
ICCI Career Fair – Thursday 28TH February at 6:00PM.
John Gray Highschool – Friday 1ST March from 8:00 – 12:30pm
Rotary Science Fair – Saturday 27th April at 5:30PM
If you have an event that you would like CEC to attend or present on career opportunities, please email us at innovate@caymanenterprisecity.com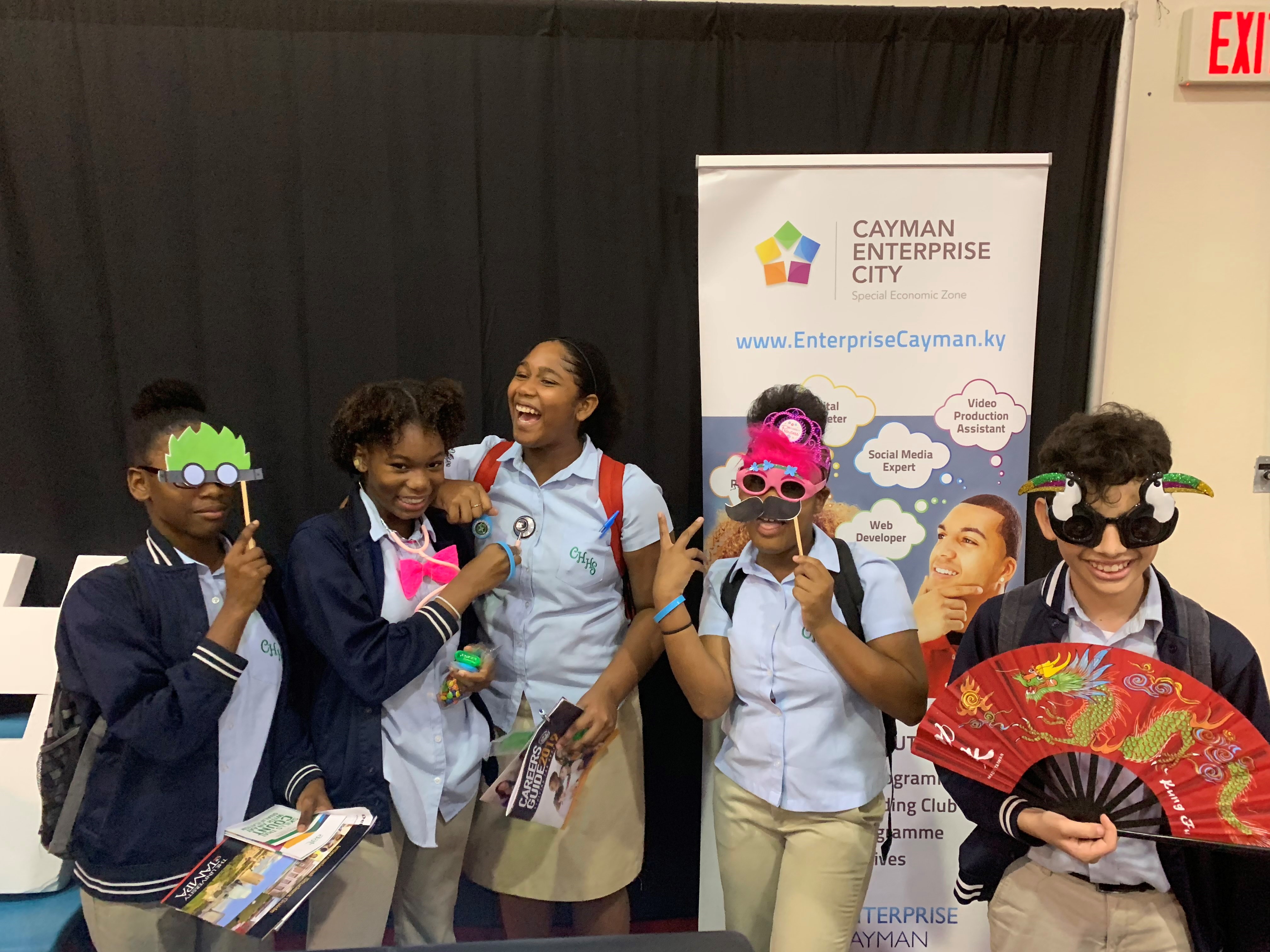 During the event, students signed up to CEC's Enterprise Cayman newsletter to find out more about mentorships, STEM programmes, work placement programmes, coding courses and current careers available within CEC. Attendees also enjoyed engaging with CEC's photo booth as part of CEC's social media competition and icebreaker to discuss career aspirations. The winning picture received gift certificates to iTunes and Kirk Office.
With coding vastly becoming an interest to the young students of Cayman. CEC has been working hard to develop a fully accredited code academy in partnership with Code Fellows and UCCI, set to launch fall of 2019. CEC is also hosting pre-courses in coding this coming May 2019 to help students prep for the intensive Cayman Code Academy programme. "Many special economic zone companies are looking for enthusiastic individuals who knows the fundamentals and have basic coding skills. Employers can then train graduates to code for their companies. Cayman's Digital Economy is flourishing and we want to ensure that the next generation is ready to jump in and be a part of it. Watch this space for more details," added Mora.
For more information about internships and job opportunities with the special economic zones visit Enterprise Cayman web page, email innovate@caymanenterprisecity.com, or follow us on social media!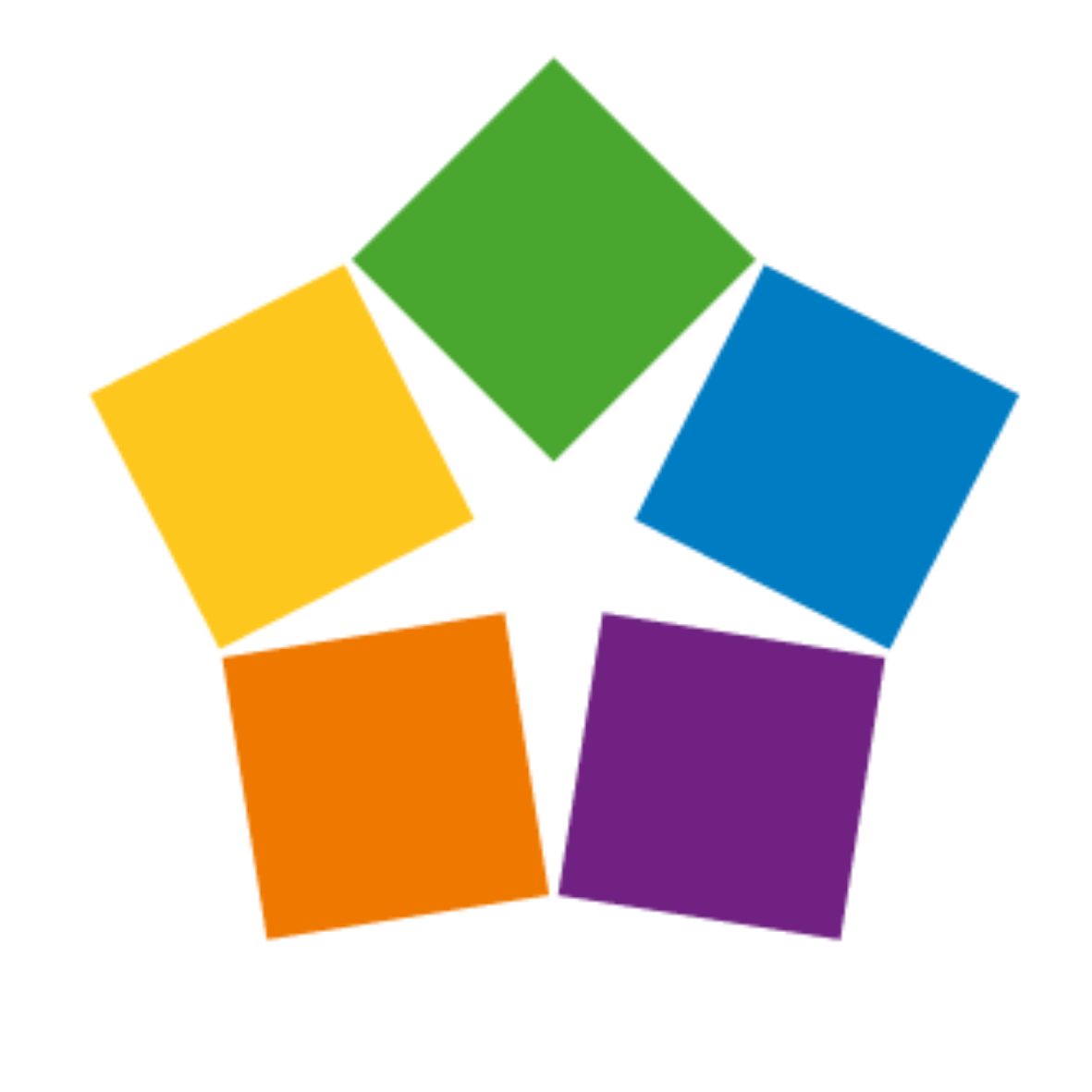 Home to a vibrant community where global business thrives.