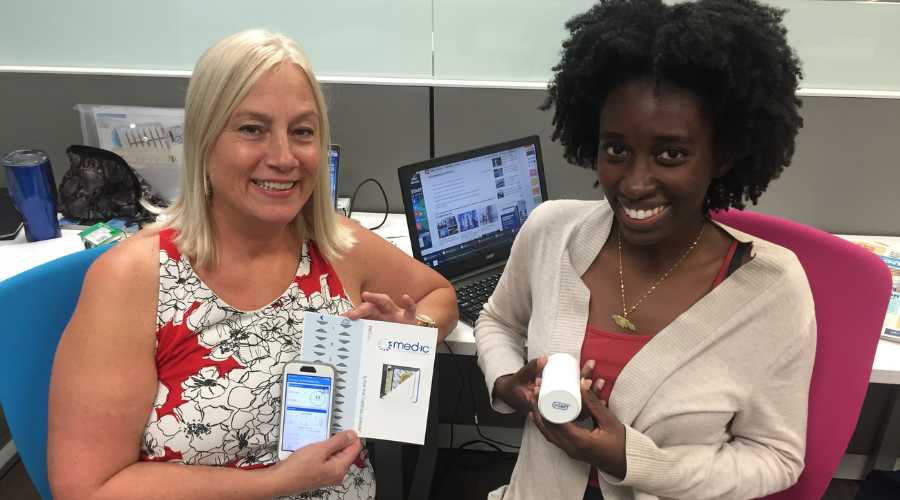 Image Caption: Joanne Watters, General Manager of Intelligent Devices SEZC Inc. and CEC 'Summer in the City' Intern Taneil Lee - Public Health Student Learns What Med-ic® Smart Packaging Technology Can do to Help Improve the Lives of Millions.
Applications are now being accepted for the 2019 Enterprise Cayman "Summer in the City" internship programme. Now in its seventh year, the hands-on internship programme connects students and recent graduates with work experience opportunities with global businesses across a variety of sectors who have established a physical presence within the Cayman Enterprise City (CEC) special economic zones (SEZs).
"CEC's vibrant community of 250 global businesses offers the perfect opportunity for young Caymanians to connect with leading industry professionals and gain the skills and experience to pursue creative careers within our growing digital economy," explains Charlie Kirkconnell Chief Executive Officer of CEC. "It's important that we actively highlight the diverse career opportunities that are now available in the Cayman Islands and encourage Cayman's next generation to become future tech leaders."
The Enterprise Cayman workforce development initiative was established in 2012 by CEC and the Cayman Islands Government and is designed to connect Caymanians with opportunities within Cayman's award winning special economic zones, which include Cayman Tech City, Cayman Maritime & Aviation City, and Cayman Commodities & Derivatives City. The initiative now offers nine programmes including mentorships, internships, coding clubs, networking events, career readiness presentations, recruitment services for CEC community members, and school outreach programmes.
The "Summer in the City" internship programme is open to Caymanians and residents of the Cayman Islands between the ages of 18-25 and features internships lasting between one to two months during the summer months. The programme aims to place 20+ young people in internships across a number of sectors including internet technology, software development, science & technology, commodities & derivatives trading, maritime & aviation services, client experience & business operations, marketing & communications, and urban planning & development.
All students who apply to the programme are invited to attend a special networking event as well as specialised training courses facilitated by the Workforce Opportunities Residency Cayman (WORC), formerly known as the National Workforce Development Agency (NWDA). The networking event hosted by CEC and CEC's community members, provides students with the opportunity to meet innovative entrepreneurs and global business leaders and practice their networking skills. Workshops offered by WORC cover topics including resume writing, customer service, interview readiness, active listening, and building positive relationships.
"It's important that we're not only connecting students with work experience opportunities but are also ensuring that participants know how to positively engage in a global business environment and are equipped with the work readiness skills required to take on high-impact internship placements within CEC," said Dianne Conolly, National Training and Development Manager.
The deadline to apply to the "Summer in the City" programme is 17 March 2019. Information and applications can be found online (www.enterprisecayman.ky). Queries can be directed to innovate@caymanenterprisecity.com.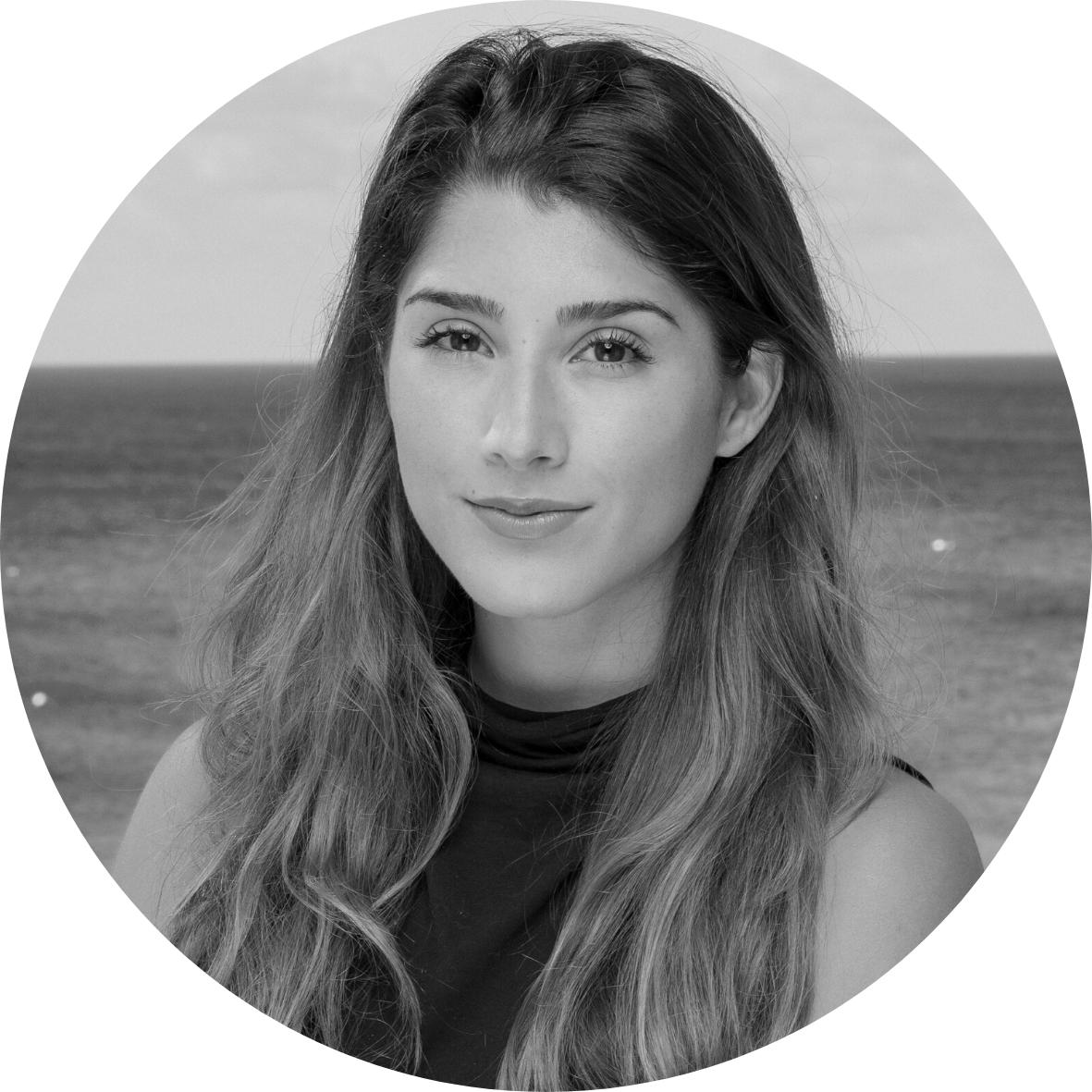 Bianca is CEC's Senior Marketing Manager and Head of Creative who supports the delivery of CEC's wider marketing plans and objectives by creatively engaging members of the public, by supporting the development of CEC's community initiatives. A social media guru and creative global Marketer who has worked in London, Sydney and Vancouver, Bianca joins CEC with a host of innovative ideas and exiting ways to engage CEC's Community and members of the public.