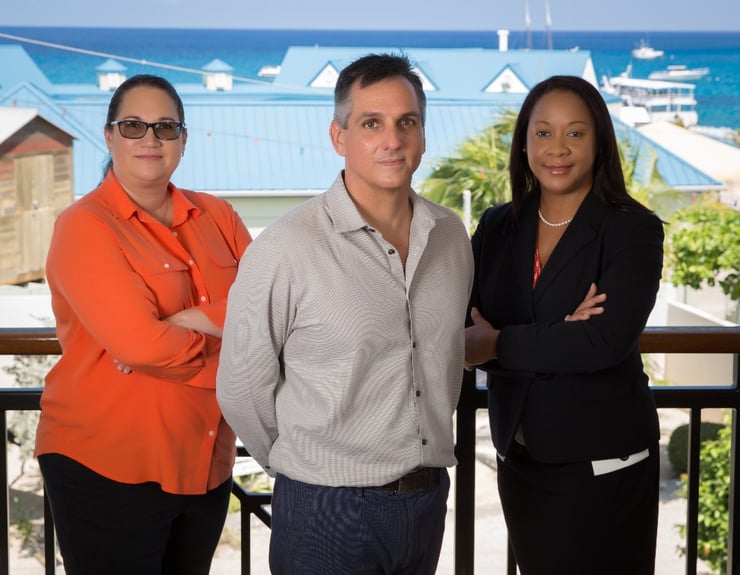 Cayman's Special Economic Zones Recognized by UK's Financial Times Group
George Town, Grand Cayman, Cayman Islands (18 October 2018) – Cayman Enterprise City (CEC) has been recognised as 2018's top free zone in the Americas for small and medium-sized (SME) businesses. In the annual search for the world's best free zones, the jury from fDi Magazine, part of the UK's Financial Times group, awarded CEC in two categories: one with commendation for 'Workforce Training & Development' and the another for 'SME Winner: Americas'.
"This year saw some incredibly strong entries in each of the categories of the fDi's Global Free Zone Awards. We are honoured that the CEC project has been identified as the top SME free zone in the Americas and has been recognised for our efforts to support the next generation to pursue innovative technology jobs of the future – jobs that are increasingly becoming available within Cayman's special economic zones," said CEO Charlie Kirkconnell. "These internationally recognised awards are a testament to the success of CEC as well as the strength of the jurisdiction."

In total, 79 entries were received from across the globe and the judging panel selected winners based on performance over the past year including elements such as percentage increase in tenants, strong growth, facilities, and implementation of new incentives giving the free zones a competitive edge.

With a dedicated Government Authority, licensing fee concessions and guaranteed fast-track processes, CEC enables international companies to quickly and efficiently establish a Cayman Islands office, which in turn allows them to generate active business income within a tax neutral environment. To date the CEC development project has contributed an estimated US $155.16 million to Cayman's economy ($113.01 million in direct spending and $42.15 million indirectly). Last year alone, CEC contributed an estimated US $41.56 million. The 2017 figures reflect a 9.4% increase over 2016's $37.6 million. In April 2018, a $39 million-dollar plan for the first phase of a new 53-acre campus was approved by the Central Planning Authority and in September 2018, CEC welcomed their 300th company to set up a physical presence in the Cayman Islands.

Cayman Islands Government Minister of Commerce, Planning and Infrastructure Hon. Joseph Hew said, "I extend congratulations to the team at CEC for the well-deserved recondition gained by these awards. Given the well-regulated and structured environment which the Cayman Islands is committed to provide, I am very happy that our performance, though CEC's efforts, is regarded as being the best in the world. The Ministry of Commerce looks forward to continuing to work closely with CEC to identify and attract global leaders, start-ups, and entrepreneurs to establish a physical presence in the Cayman Islands."

Since inception, CEC has been working alongside the Cayman Islands Government through the Enterprise Cayman initiative which actively supports young Caymanians, including those who wish to re-tool for a career change, acquire the skills they need to fill the jobs that are being created within Cayman's three special economic zones which include, Cayman Tech City, Cayman Commodities & Derivatives Centre, and Cayman Maritime & Aviation City.

For the past six years, CEC has welcomed students and recent graduates to participate in the 'Summer in the City' internship programme which connects students with industry professionals and concludes in an annual networking event. This summer CEC assisted in the expansion of the University College of the Cayman Islands (UCCI) STEM Summer Camp which offered a week long immersive SETM activities for aspiring scientists, inventors, mathematicians, engineers, entrepreneurs, and leaders. Additionally, the initiative facilitates training sessions in partnership with the National Workforce Development Agency, offers coding workshops, promotes STEM careers through school presentations, and hosts an online jobs portal.

"We work hard to achieve excellence in every aspect of our service and continually strive to provide quality experiences for our clients and engaging opportunities for young Caymanians who wish to pursue technology-driven careers. Our goal is to ensure not only that CEC continues to grow, but that the local community directly benefits from CEC's positive development," said Krikconnell. "These awards reaffirm CEC's positive impact which is helping to diversify Cayman's economy and provide a world-class platform for innovative businesses to flourish."

For more information email innovate@caymanenterprisecity.com.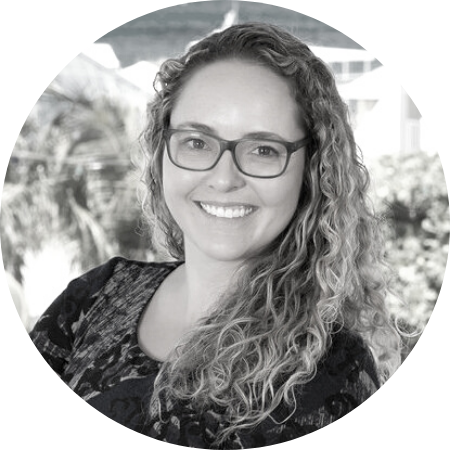 Kaitlyn Elphinstone is the Chief Marketing Officer at Cayman Enterprise City (CEC) — responsible for driving new opportunities, championing innovation, engaging members of the public, and leading the company's marketing and brand strategies in her enterprise-wide focused role.