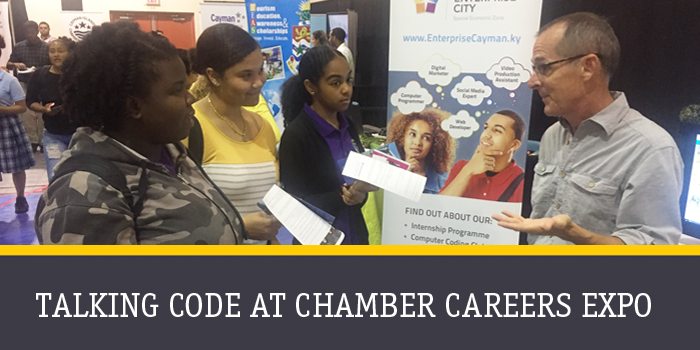 Dozens of students expressed interest in learning to code when they stopped by the Cayman Enterprise City (CEC) booth at the Chamber of Commerce Career's Expo on Friday, 23 February. CEC Marketing Manager, Kaitlyn Elphinstone and zone entrepreneur of Spark Limited, Mark Hall were on hand to give out information about CEC and talk about opportunities being developed in Cayman's special economic zones. They also answered questions about how to apply for the Enterprise Cayman "Summer in the City" internship programme and raised awareness about the CEC online jobs portal.
CEC, through its Enterprise Cayman outreach initiative, regularly reaches out to young Caymanians to make them aware of career paths that could lead to jobs within Cayman's special economic zones, especially within Cayman Tech City which has recently seen a steady influx of cutting-edge technology companies from around the world. Coding is a skill much in demand by Cayman Tech City companies, who count on a local employment pool to help fill positions.
"We're seeing a tremendous amount of activity within Cayman Tech City and we want students from all backgrounds to take advantage of the creative and innovative career opportunities within the zone," said Elphinstone. "It's important for young people to know what's available to them while they are embarking on their careers."
Seventy students signed up with CEC during the Career's Expo to find out more about coding programmes and courses. CEC actively promotes coding as a valuable skill for Caymanians and offers ways for them to learn and build employable job skills. A few months ago, CEC hosted Code 101, a coding workshop taught by Mark Hall. The programme evolved into a Coding Club for students and a fully accredited Cayman Code Academy is currently being developed with the aim of launching in 2018.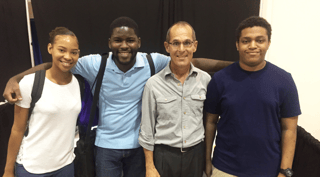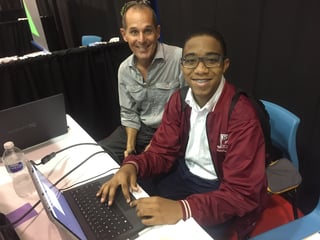 "There is definitely a need for coders in Cayman," said Mark Hall, entrepreneur and CEO of Spark Limited a special economic zone company. "Many companies are looking for someone who knows the fundamentals, and has basic coding skills, employers can then train these individuals to code for their companies."
"The CEC team continually strives to connect students and job seekers with internships and employment opportunities within the special economic zones and the Chamber of Commerce's annual Career's Expo is the perfect platform to connect with hundreds of students," added Elphinstone. More than 700 students attended the Career's Expo at the University College of the Cayman Islands where more than 30 businesses were on hand to meet them and answer questions.
For more information about internships and job opportunities with the special economic zones email info@caymanenterprisecity.com. For more information about coding workshops and courses email k.elphinstone@caymanenterprisecity.com.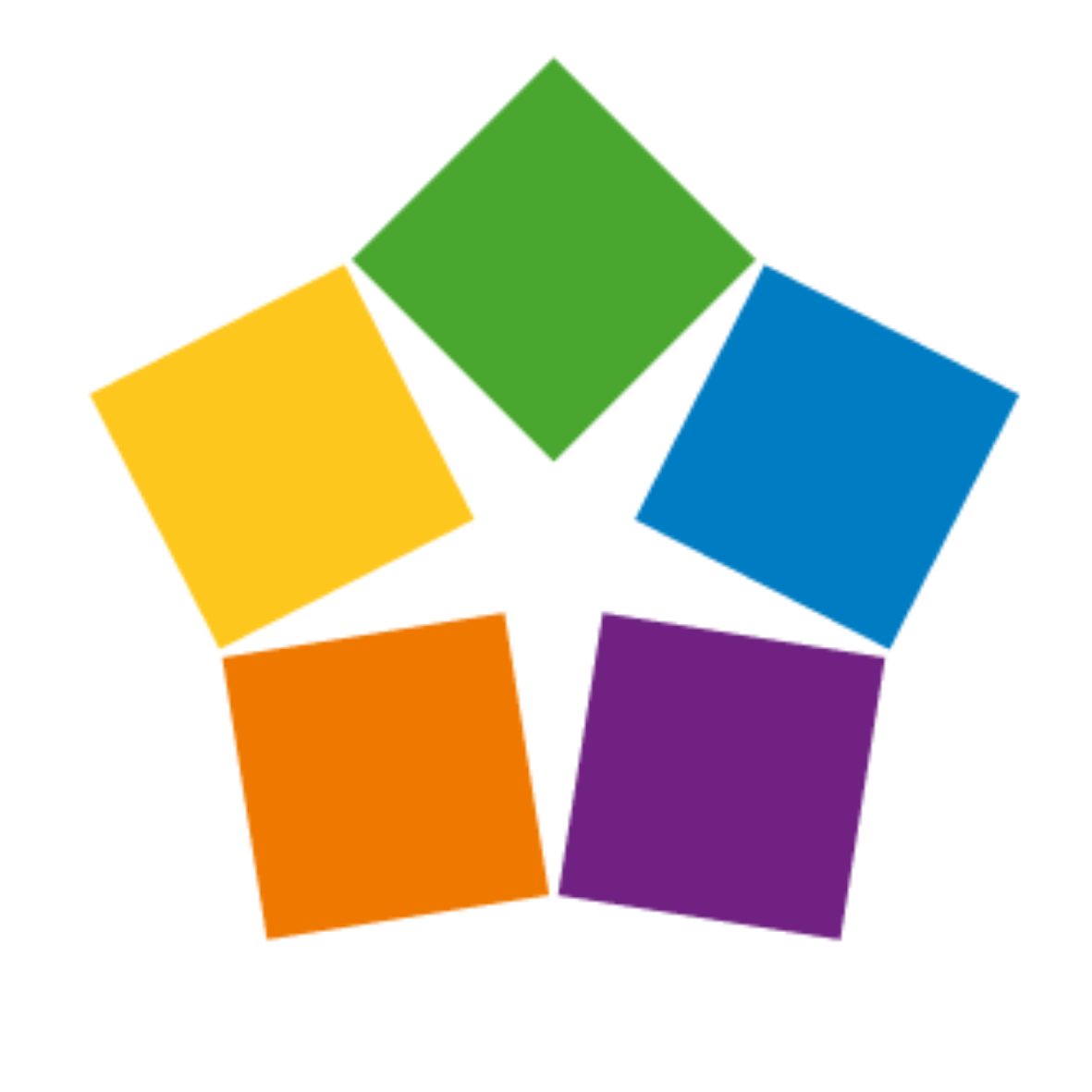 Home to a vibrant community where global business thrives.