Primarily investing in cryptocurrencies and digital asset technologies, Inverted Group SEZC, co-founded by CEO Nick Rodrigues, focuses on managing the investments of its three partners. From early-stage to large-cap cryptocurrency and digital assets, the company is structured so that all partners can control their assets, make decisions together on research, and agree under consensus on the investments they want to take forward.
We were lucky to be able to sit down with Nick Rodrigues to get his take on the current blockchain and cryptocurrency industry, as well as how his experience has been since setting up and moving to Cayman.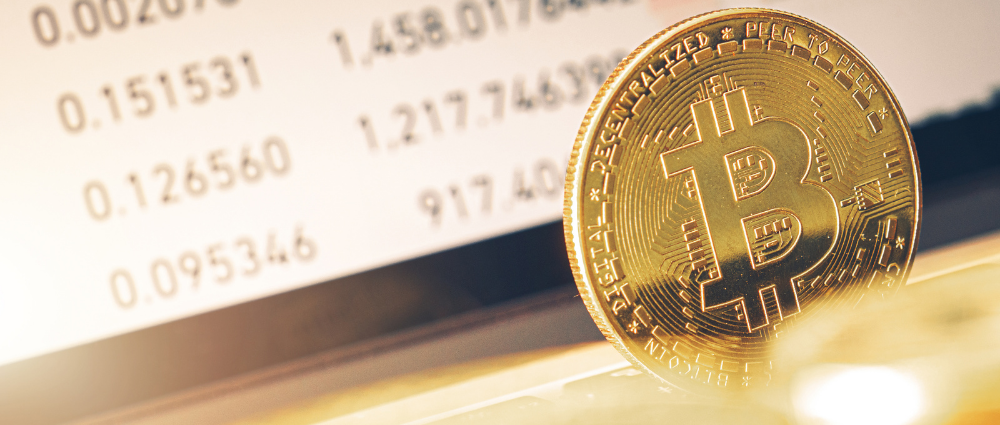 CEC: What prompted you to start your business and decide to focus on the blockchain and cryptocurrency space for investment?
NR: I was working for a separate fintech startup and saw that the current financial structure that we had in the world was going to be made totally obsolete by blockchain technology. It's what piqued my interest in decentralized finance and decentralized gaming, the Ethereum blockchain and Bitcoin blockchain.

It became the reason I started Inverted Group and was a paradigm shift for me personally because I realized if I was investing in anything else, I was missing the largest change that was going to take place in this decade with regards to finance. So, we pivoted completely and eventually changed from managing a more diversified portfolio of various assets to being a solely cryptocurrency-focused investment fund.

CEC: Have you seen any changes in the blockchain and cryptocurrency space in the last 12 months?
NR: Yes, actually I would say there have been two large changes that have happened. We had the technology previously and the idea that smart contracts were going to revolutionize the world, but now we're seeing them in action. Now we're seeing decentralized finance being a part of people's lives and as a result, we are also seeing the emergence of different industries within the blockchain sector that didn't previously exist like decentralized gaming, web applications, and even decentralized file storage.

I think the second biggest change is that people who never would have looked at cryptocurrencies or decentralized currencies before are starting to take an interest. They were looking for a solution and didn't realize that cryptocurrencies were the solution to various problems, so cryptocurrencies are becoming more mainstream because people are realizing, wow, we need this!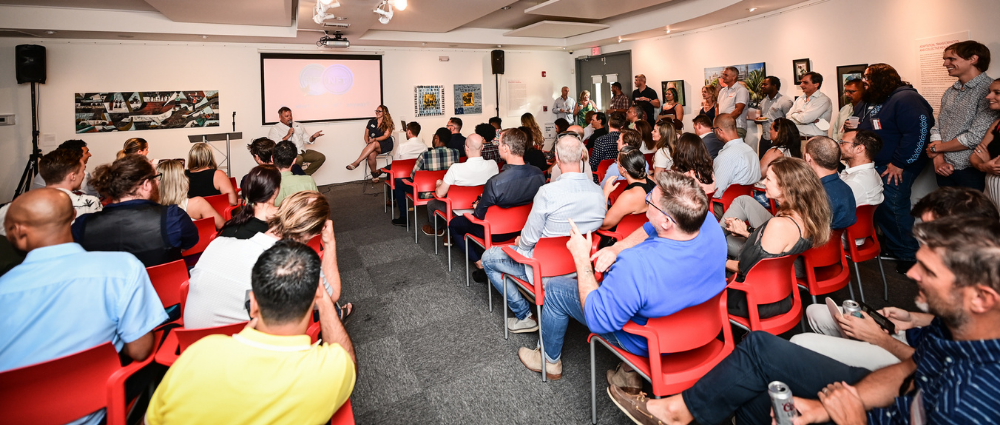 CEC: Do you think COVID-19 had an impact or caused any of those changes we see happening?
NR: I would say COVID definitely had an impact from an awareness point of view. People began trading both traditional financial securities and digital assets much more aggressively than they had traded before because they were locked up at home and it seemed like the best thing that they could do, and frankly I was no exception.

Plus, on the other side of things, we're seeing nations around the world print money at a rate never seen before. We're seeing stimulus being pushed continuously, and even now in the latter stages of the COVID pandemic, we're still seeing this epic amount of money printing. I don't believe this will be inflationary overnight, but over time I believe that could have an impact because people saw that this can't be sustainable forever. And a lot of different cryptocurrencies do provide that hedge, as they're largely uncorrelated assets to the rest of the financial system.

CEC: So with all this progression do you think we'll see cryptocurrency and blockchain as a part of the mainstream? If so, how?
NR: So, there are two different ways I see this happening in the very near future. One is a more centralized solution, and the other is quite decentralized. In the case of Bitcoin, the emergence of the Bitcoin Lightning network, especially as a method of payment being accepted in the nation of El Salvador, is really going to revolutionize cryptocurrency being used for retail transactions. The other I see is people being able to use their Bitcoin as collateral in a more centralized application, something like BlockFi or Celsius. Where they're actually able to issue themselves a debit card that spends their crypto at any, let's say Visa or MasterCard Terminal.

Both of those technologies are growing quite rapidly. I used the latter and I'm waiting to see more people accept the Lightning network in order for that side of things to scale. But at this point, people can still spend their cryptocurrency quite easily through these centralized solutions.
CEC: With this in mind, what do you think is the most exciting thing we can expect from the industry in the next 12 months?
NR: From my perspective, the item I'm most excited for within the digital asset space is the emergence of scaling technologies for various blockchains. The largest problem that the cryptocurrency and blockchain ecosystems have is that they cannot process transactions quickly enough. There are many different scaling solutions that are being vetted and pitched and are trying to be used to solve this problem over the next 12 months.

Those are really going to start competing for market dominance and we're going to see this future of different blockchains vying for dominance and being able to actually scale to handle regular transactions. One of the biggest reasons that retail isn't something that's extremely possible on cryptocurrency at this moment is because it's actually very expensive, so seeing that change would be huge.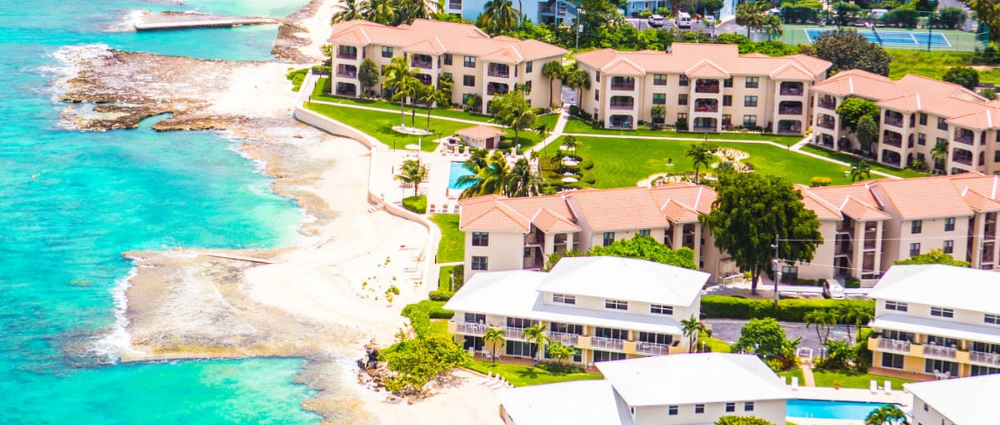 CEC: What about Inverted Group? What do the next 12 months look like for you?
NR: The most exciting thing we're going to see from Inverted Group is the investment of early-stage technology companies as well as early-stage blockchain. We really see ourselves moving in a direction of not just investing in digital assets where we see a paradigm shift, but just sponsoring paradigm shifts throughout the broader market. Wherever we see opportunities lie, or massive opportunity and exponential growth potential, we will be investing there.

CEC: And what made you pick Cayman as a place to run your business?
NR: Well, I already had operations running as a sole proprietorship myself in Canada and my other two business partners owned Canadian incorporated businesses. I decided I didn't really want to live in Canada anymore and I wanted to move to somewhere that's more strategic and has a stronger entrepreneurial community, so I reached out to Cayman Enterprise City.
CEC: And how has the whole onboarding process with CEC been for you?
NR: My onboarding process was quite straightforward, and I was essentially given the entire roadmap on a silver platter. It was really simple, the fees were transparent, and I was able to get a lawyer in Cayman to discuss everything with me on what I could and couldn't do. The whole process from my perspective was really easy and well set up. From learning about Cayman Enterprise City and saying 'let's do this,' it took roughly a month and a half. I had my flight booked and I was doing my quarantine before setting up fully in the Cayman Islands.
CEC: What has been the best part about CEC for you?
NR: I would say in my case it's the network that it exposes you to. I have met a lot of people that are really exceptional professionals who I wouldn't have had the opportunity to network with. Cayman Enterprise City gives all of the companies involved the ability to network with each other as well as globally with the recognition and legitimacy that comes with being a Cayman Enterprise City company. That to me is the best part of CEC.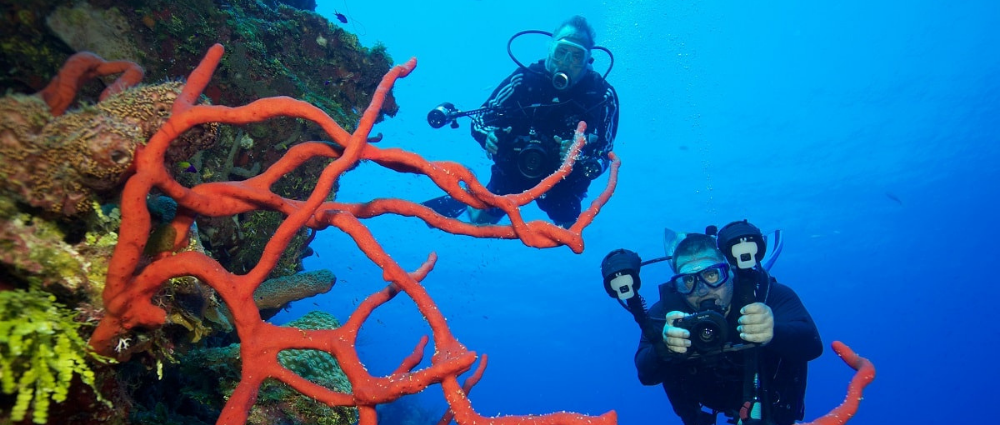 CEC: What has been your favorite part of Cayman so far?
NR: My favorite thing about Cayman is definitely the community. I am blown away continuously by the amazing people I meet every day. Whether professionals, divers, diving professionals, or people who just realized they wanted to live somewhere that gave them the opportunity to live the life they wanted to. Me being in that community both with local Caymanians and ex-pats as well, I've just been blown away…I absolutely love living in the Cayman Islands.
Thank you so much to Nick Rodrigues of Inverted Group for taking the time to talk to us and share his thoughts and experiences.
Are you also an innovative business in the quest for growth? CEC is here to help! We make growing an international business from the Cayman Islands easy, affordable and functional. If you would like to learn more about our services visit our business set-up page.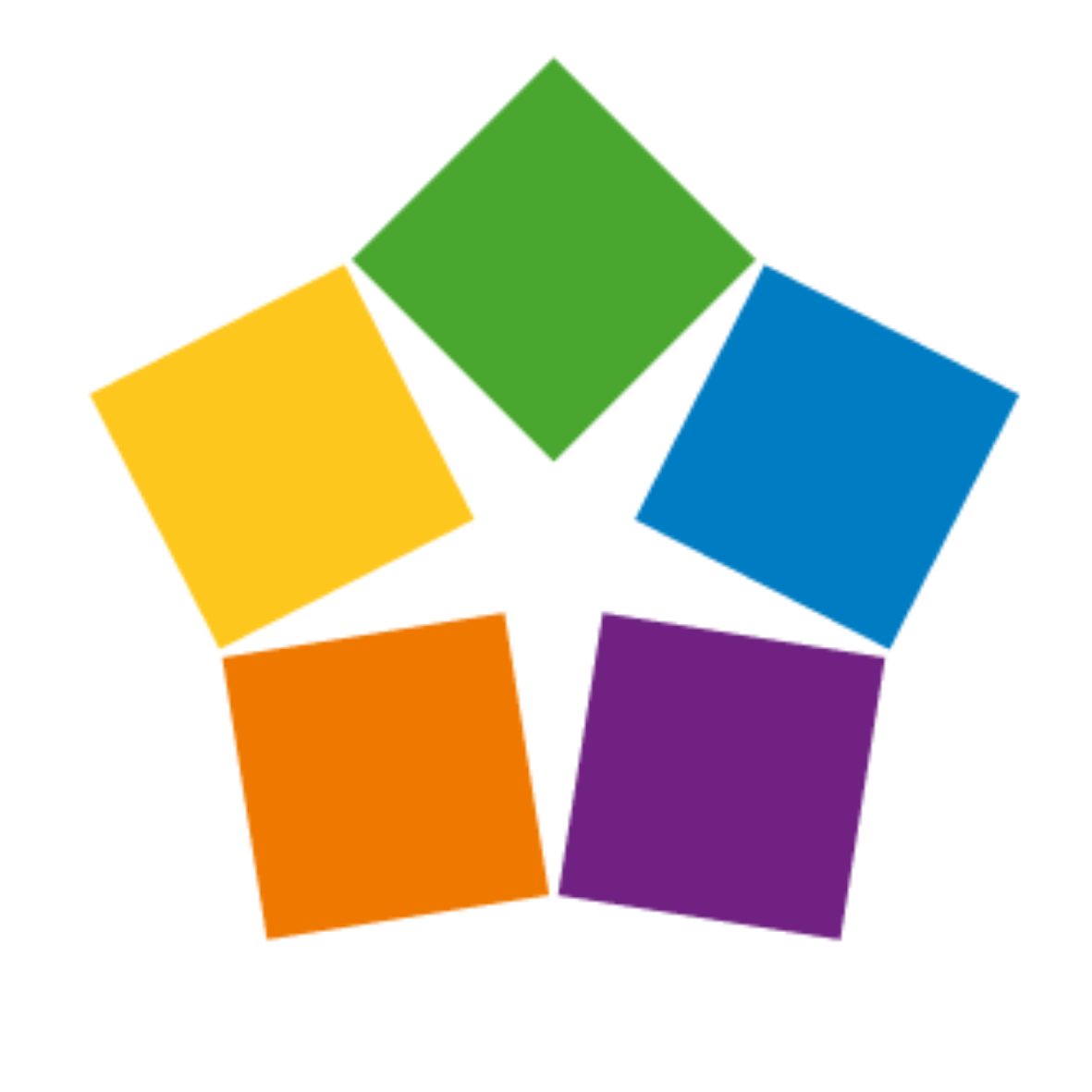 Home to a vibrant community where global business thrives.