In essence, simply having a new presence gives you access to new markets. If you set up your lemonade stand outside your doorstep, you'll sell lemonade to neighbors and passersby. But if you set up another stand across town, across the country, or across the ocean, you've just increased your pool of potential customers exponentially. Setting up your company, or a division thereof, offshore in the Cayman Islands gives you access to new markets and therefore potentially greater profits.
Multiplying Your Income Streams
Just as you shouldn't put all your eggs in one basket if you want to protect them, establishing an offshore presence for your company offers you greater financial stability from multiple income streams. If the economic or political climate in your home country changes, you have another location with a completely separate climate from which you can continue to reap benefits. Choosing that location should be done carefully, which is where Cayman Enterprise City comes in. We understand the laws, market forces, limitations, and advantages to setting up shop in the Cayman Islands and are designed to make the transition seamless for your company.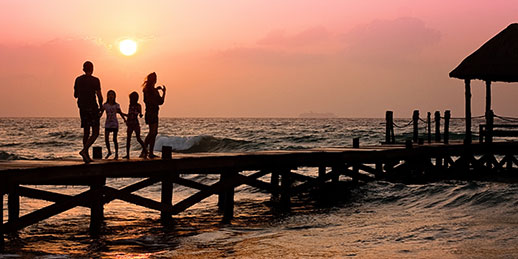 New Markets for Your Company in the Cayman Islands
As reported by the Cayman Island government itself, the main industries on the island are financial services, tourism, and real estate, but the Government recently put new legislation in place to attract new types of industries to the islands. Software companies, developers, and digital marketers for example can set up within Cayman's special free trade zone. Additionally, this locale opens your company up to both the North American and Latin American markets, as it is physically situated just a few short miles of flight time from each.
Your Company's Presence Is Welcome
International expansion through offshore setup is facilitated by trusted companies such as Cayman Enterprise City to not only steer your company initially in the right direction but also keep you abreast of the changing tides of the markets. We're committed to providing vibrant opportunities to companies, particularly in the technology, media, commodities, maritime services, and biotech sectors, while making sure we keep your company savvy to meeting commitments to the Cayman government and community. And, as evidenced by the recent establishment of the Special Economic Zone Law, setting up your offshore presence in the Cayman Islands is both welcomed and streamlined locally.
Like what you've read? Subscribe to our blog by adding your email address to the form on the right and use the links below to share on social media!
Hilary McKenzie-Cahill is a Cayman Enterprise City staff alumni and former VP of Marketing and Business Development. Hilary is a serial entrepreneur and a powerhouse of energy, passionate about everything she undertakes.