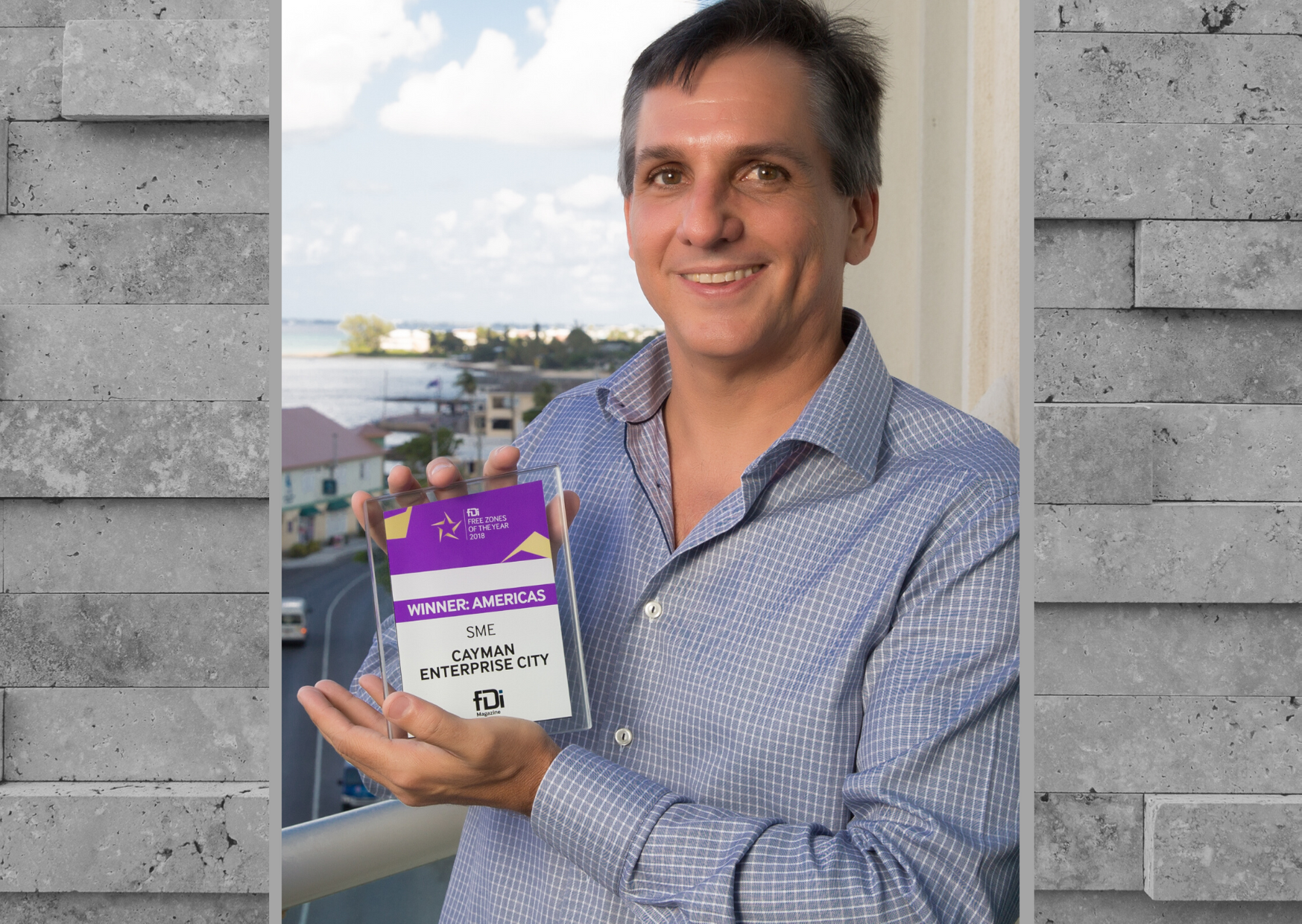 Innovative businesses who are on the quest for growth are in constant motion, even more so when it comes to their workspace requirements. Now, factor in a move to an unfamiliar location in the Caribbean, and that's exactly where Cayman Enterprise City (CEC) can really make a difference.
Founded in 2011, the development initiative now operates three special economic zones, four zone buildings, and works with over 250 global businesses to make growing an international business from the Cayman Islands easy, affordable and functional.
Charlie Kirkconnell, CEC's Chief Executive Officer, is responsible for leading the development and execution of the company's long-term strategy and the short-term goals designed to implement strategy. Charlie has been with the company from the beginning, has watched the evolution of working offshore, and is making sure that CEC is keeping pace with its clients' ever-changing requirements and new ways of working.
Q: What does the future of work look like?
CK: We have come to understand that the future of work is all about the experience and attracting the right talent. Employers need to change their approach if they want to attract and retain key talent. For us, it's not just about Cayman's beaches and warm weather (although that certainly does help) it's about creating attractive spaces that are affordable, functional and comfortable – spaces where people want to work from every day. We also understand that it is very important that we build a vibrant community that people are proud, and even anxious, to be a part of.
Q: How do you ensure sure that CEC is fostering a vibrant community.
CK: By listening to our clients. We are in constant contact with our community members and know exactly what their needs are and what they would like to see in a community. Our team then works hard to deliver on this. This year we more than tripled our community engagement events and activities which include "Lunch & Learns", evening socials, "Tech Talks", wellness clubs, holiday activities, and engaging competitions. Extensive community programming has helped us to establish a thriving community where members and their businesses flourish. It is through this supportive network of like-minded individuals, who thrive on innovation and are always seeking new opportunities for growth, that CEC is able to attract significant global businesses and cutting-edge start-ups.
We also make it easy for our members to get involved in the local community through outreach programmes and Enterprise Cayman initiatives.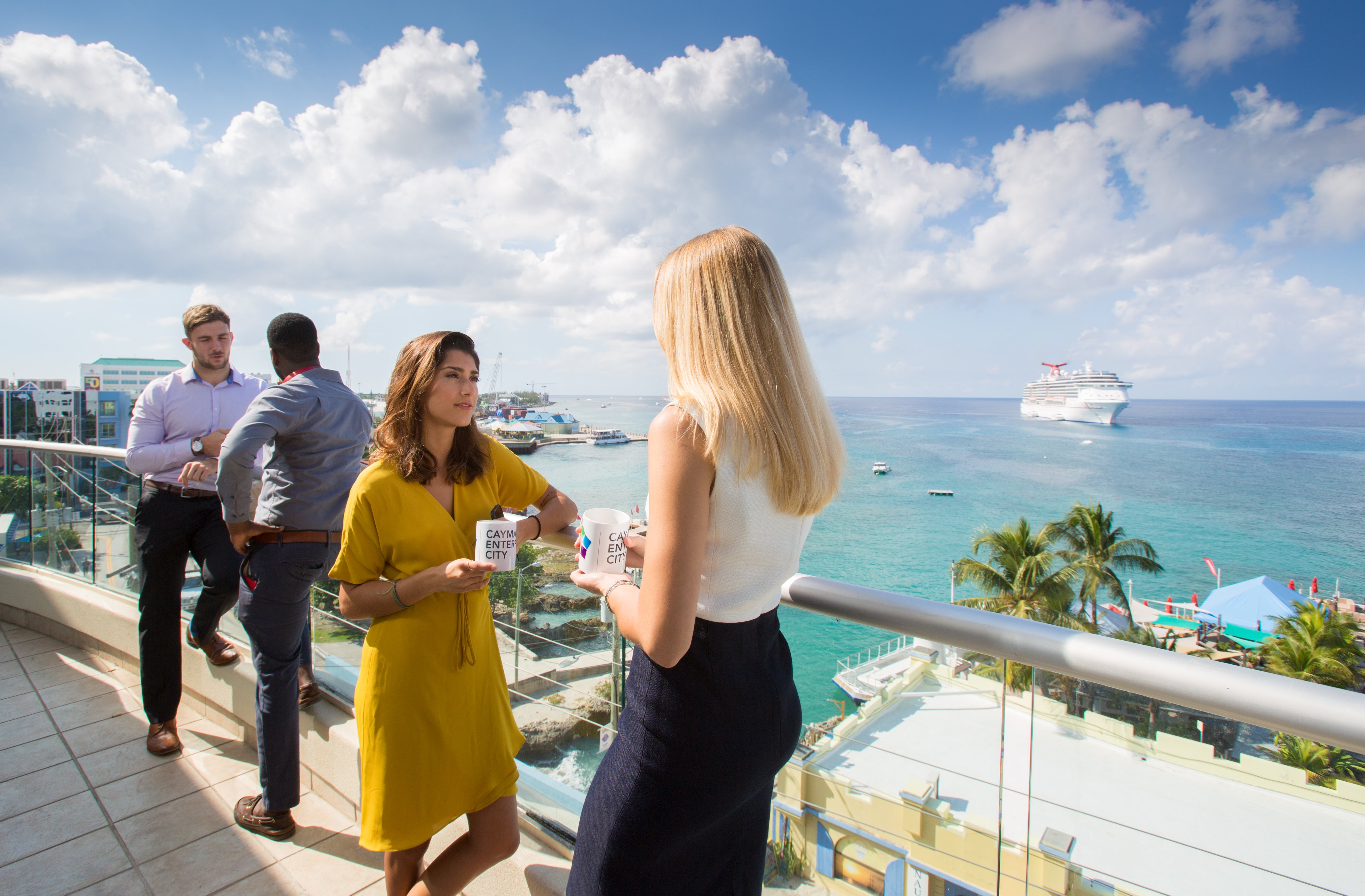 Q: So, say I'm growing business and don't want to commit to moving my entire team to the Cayman Islands, just yet. What do I need to know?
CK: This is very common for businesses who are establishing a physical presence in the Cayman Islands. Our top priority is taking care of our clients' needs so that they can focus on building successful, sustainable businesses. This means that we take on the responsibility for designing and fitting out cutting-edge office spaces, typically in a serviced office format, and accounting for each client's plans for future growth. This allows them to focus on growing their respective business without getting tied up in the details of getting set up in a new jurisdiction. Thoughtful design and layout options also helps our clients to avoid having to pay for space they don't need at the outset, while ensuring that they can have growth space available in the years ahead.
Q: A dynamic work environment shapes the whole employee experience and the design of a space can greatly influence collaboration and productivity. Explain your vision for the shared spaces and their design at CEC.
CK: We understand that variety and adaptability are a significant part of our success. We take a lot of pride in our facilities but because the way our clients work evolves very quickly, we are constantly challenged to make innovative improvements. Each of our spaces feature open plan coworking spaces and private lockable offices of any size. While we typically offer these products in a fully serviced office environment, we also offer bespoke options which allow businesses to fit-out and furnish their space to align with their company brand, culture and specific workflow requirements.
Our serviced office environment features video conference enabled meeting rooms of various sizes, multiple lounges on every floor, shared kitchens and kitchenettes, call rooms, showers and so on. Choice is so important for our clients and creating spaces that foster collaboration is vital. Our clients love the hustle and bustle of other creative people around them but also want to know that when an important deadline is approaching, they have access to the quiet space they need to get the job done.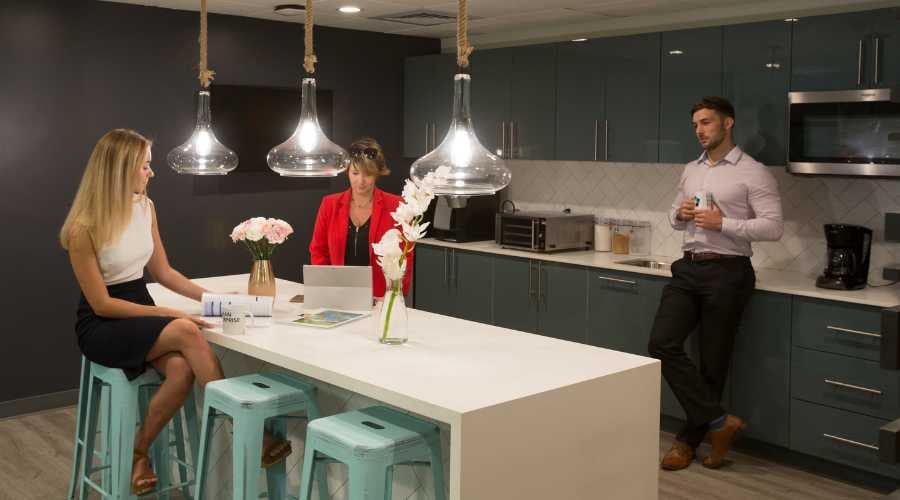 Q: What has CEC done to leverage technology?
CK: In December 2018, CEC launched an online community for members with the aim of supporting innovation and providing members with engaging opportunities to collaborate. As a practical resource and attractive online platform, the website enhances the overall CEC experience. Features include: the ability to book shared meeting rooms online, community polls, competitions, event calendars, club pages, "community perks" which include discounts and special offers, classifieds, news (local and international), social media integration, community notices, marketing opportunities, contact information, and staff recommendations. While focused primarily on helping CEC build a more active and robust community within our special economic zones, the website also includes an array of ways for zone companies to connect with local talent and learn about how to get involved with CEC's Enterprise Cayman outreach initiatives.
Q: What's next for CEC?
CK: With CEC continuing to attract new businesses on a weekly basis, we are very excited about the future of our project. In November 2018 we broke ground on the first phase of our purpose-built, mixed-use development. The development site is centrally located five minutes from the newly expanded Owen Roberts International Airport in Grand Cayman and CEC's investment in the first phase of construction is in the range of USD $38 million.
For decades to come, Cayman's award winning special economic zones will serve the needs of our community by diversifying our economy, by serving as a hub for innovation, and by providing a home to a vibrant community where global business thrives.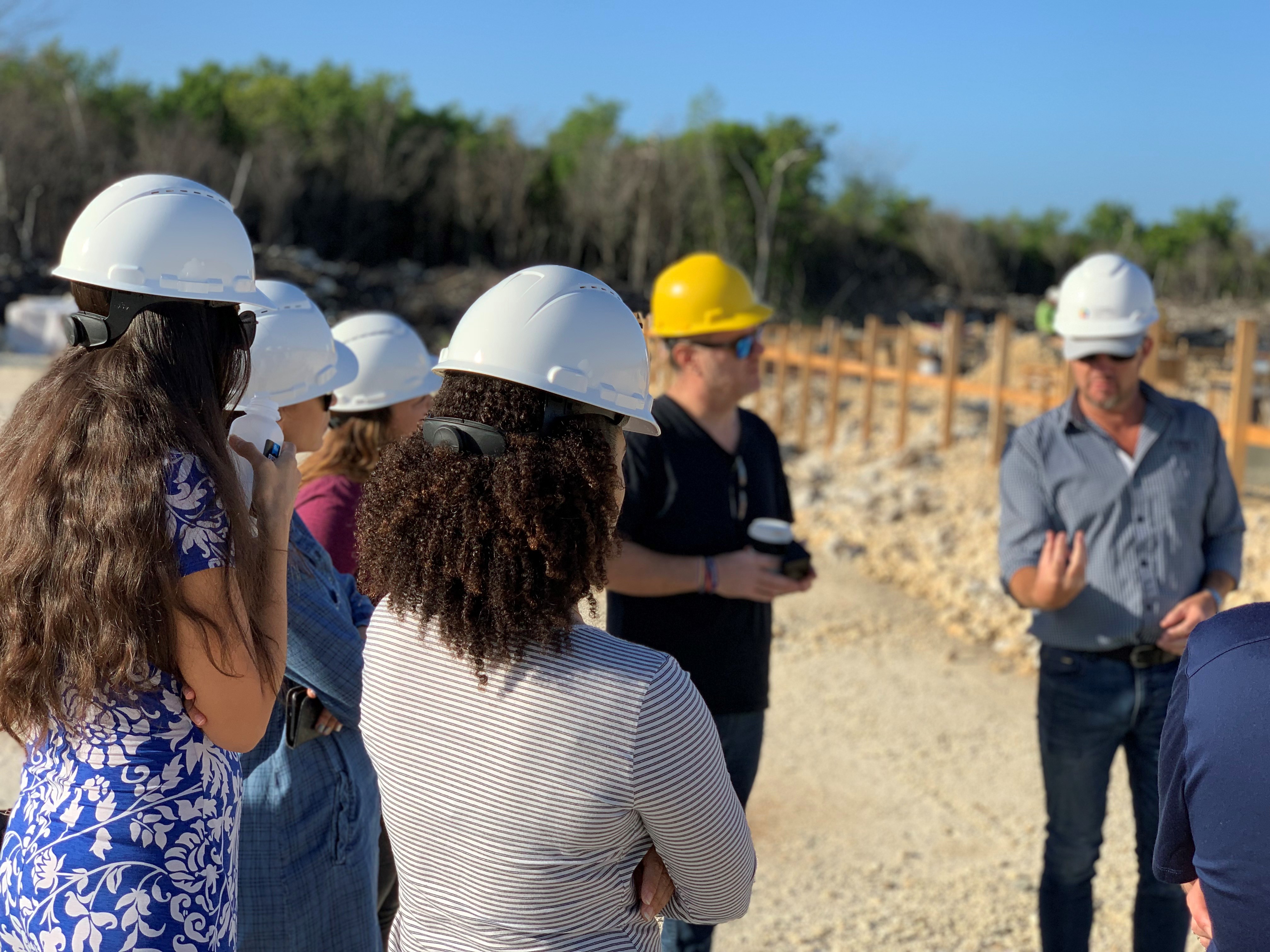 If you would like to hear more about Cayman's thriving special economic zones and discover what our team can do to help your business grow please don't hesitate to get in touch.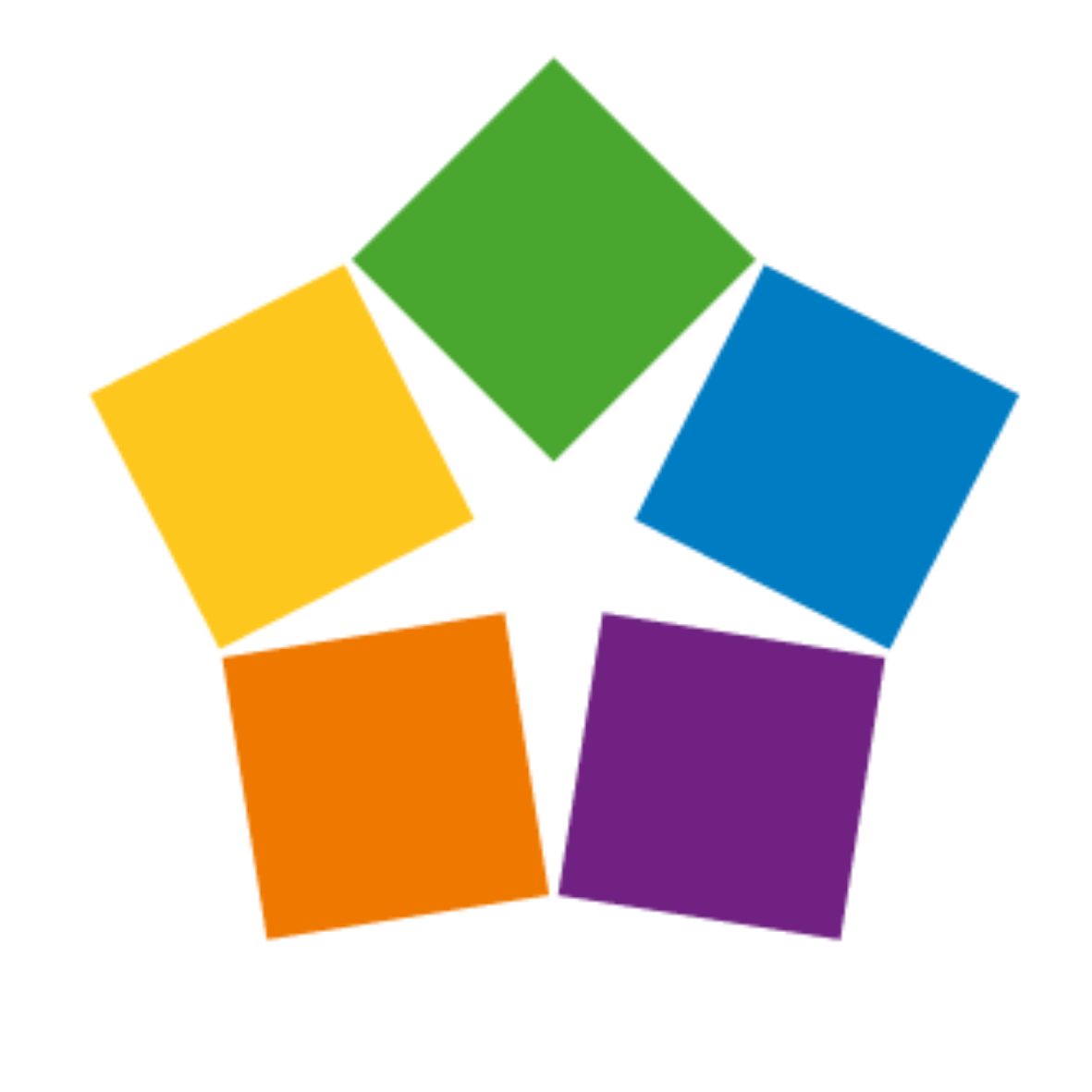 Home to a vibrant community where global business thrives.