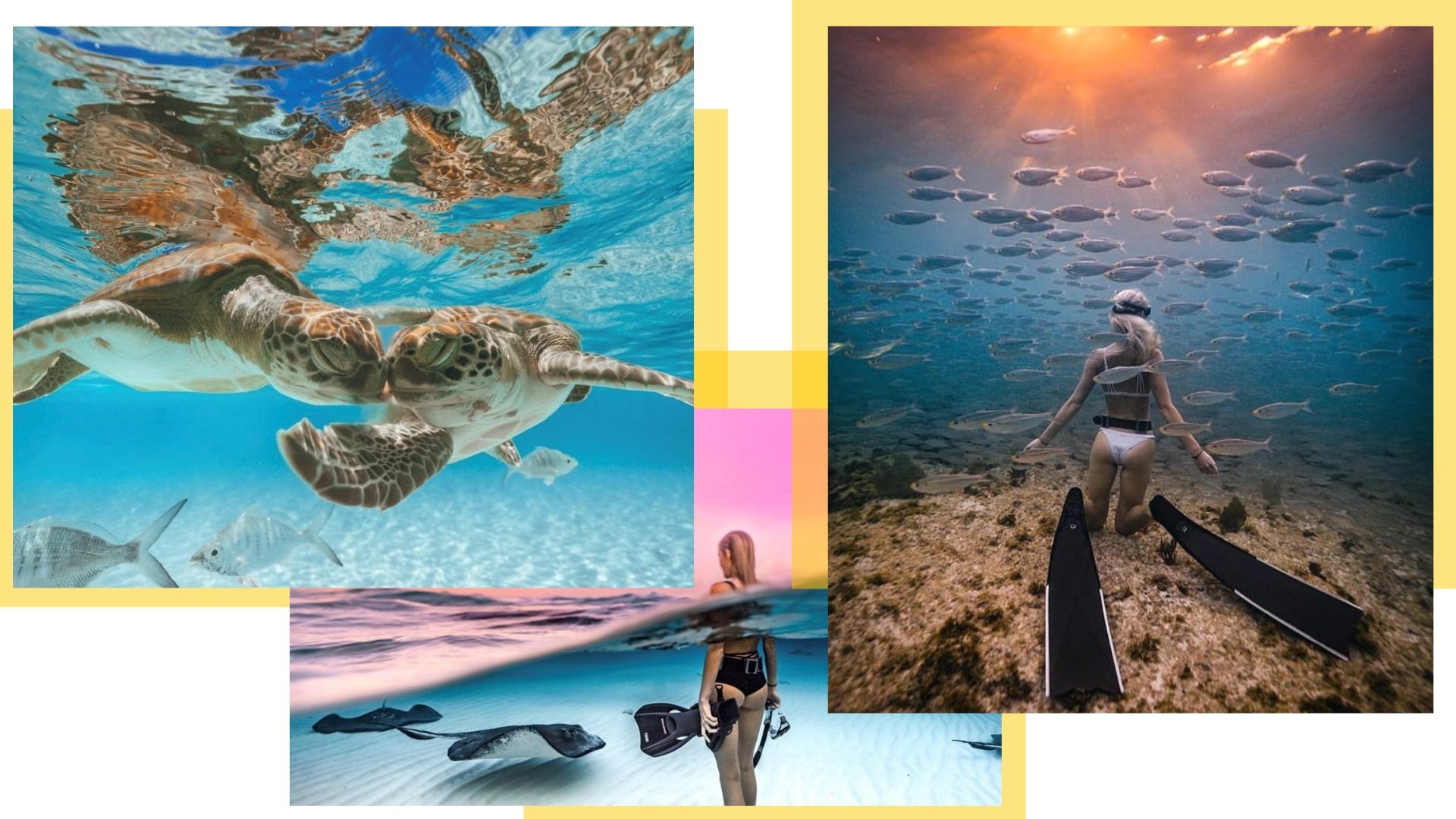 Over the years, many travelers have stated that a holiday to the Cayman Islands is truly mesmerizing. And why wouldn't it be? The Cayman Islands are considered to be the best diving destination by many across the world. This group of three islands boasts some devilish drop-offs, awe-inspiring wreck dives and beautiful coral formations! In fact, the beauty and diversity of the three islands' marine environment has earned it multiple awards for Best Overall Dive Destination in the Caribbean.
These picturesque islands are the favorite of many scuba and free divers. The islands have a jaw-dropping 365 dive sites, which have enthralled generations of divers.
One of the best aspects of these islands is that it has envy worthy weather all year round, due to which the visibility during dives seems infinite. The Grand Cayman is the favorite destination for most scuba and free divers. The North Wall, located near Grand Cayman, extends up to a depth of 6000 feet, providing divers with an opportunity to catch glimpses of spotted eagle rays and sea turtles. Similarly, Little Cayman has the Bloody Wall Marine Park, which is reputed for its vibrant colors and dramatic drop offs. Not just this, the islands offer a wide variety of compelling options for avid conservationists. For more detail on this, we invite you to read Forbes article about the Cayman Islands Marine Conservation Tourism.
The Cayman Islands also boasts a variety of boarding and lodging options, ranging from five-star resorts to rustic diving lodges which provide tourists with the true flavor of the ocean.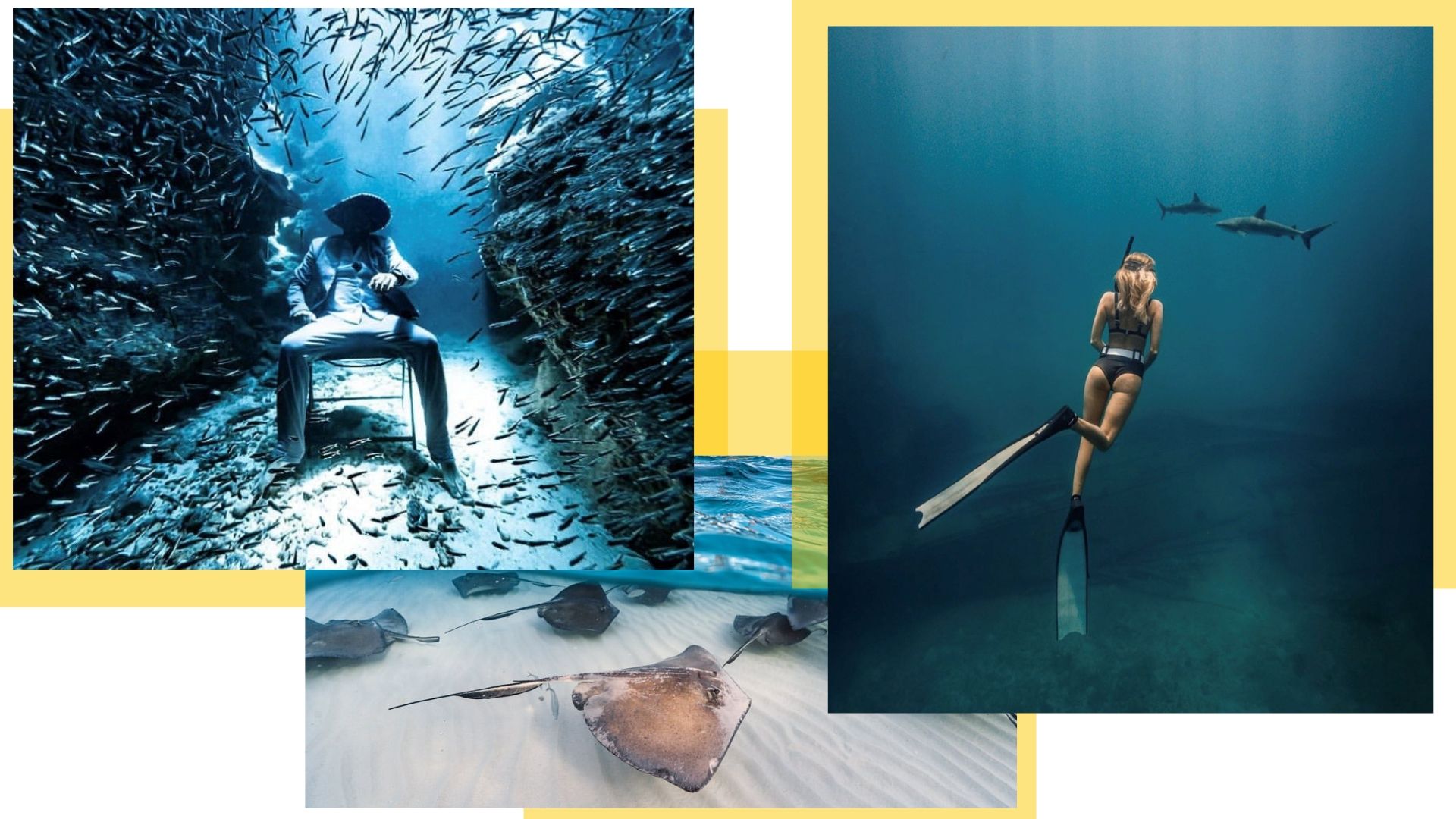 Visitors have described the experience of swimming through the remains of USS Kittiwake as a surreal experience. The shipwreck, the Stingray City and the Bloody Wall are a testament to the diversity of the Cayman Islands.
Already planning your trip? We don't blame you and guess what, their may be a direct flight already waiting for you. Read more about direct flight availability in our blog post 'Best Places to Travel to from Cayman'.
You won't regret a visit to these island gems. A must do experience to discover the wonderful undersea world.
Interested in life by the sea? Explore your options and get a feel for what living and working in the Cayman Islands is like get in touch with us today.
All photos taken by Dan Legend - @Danhlegend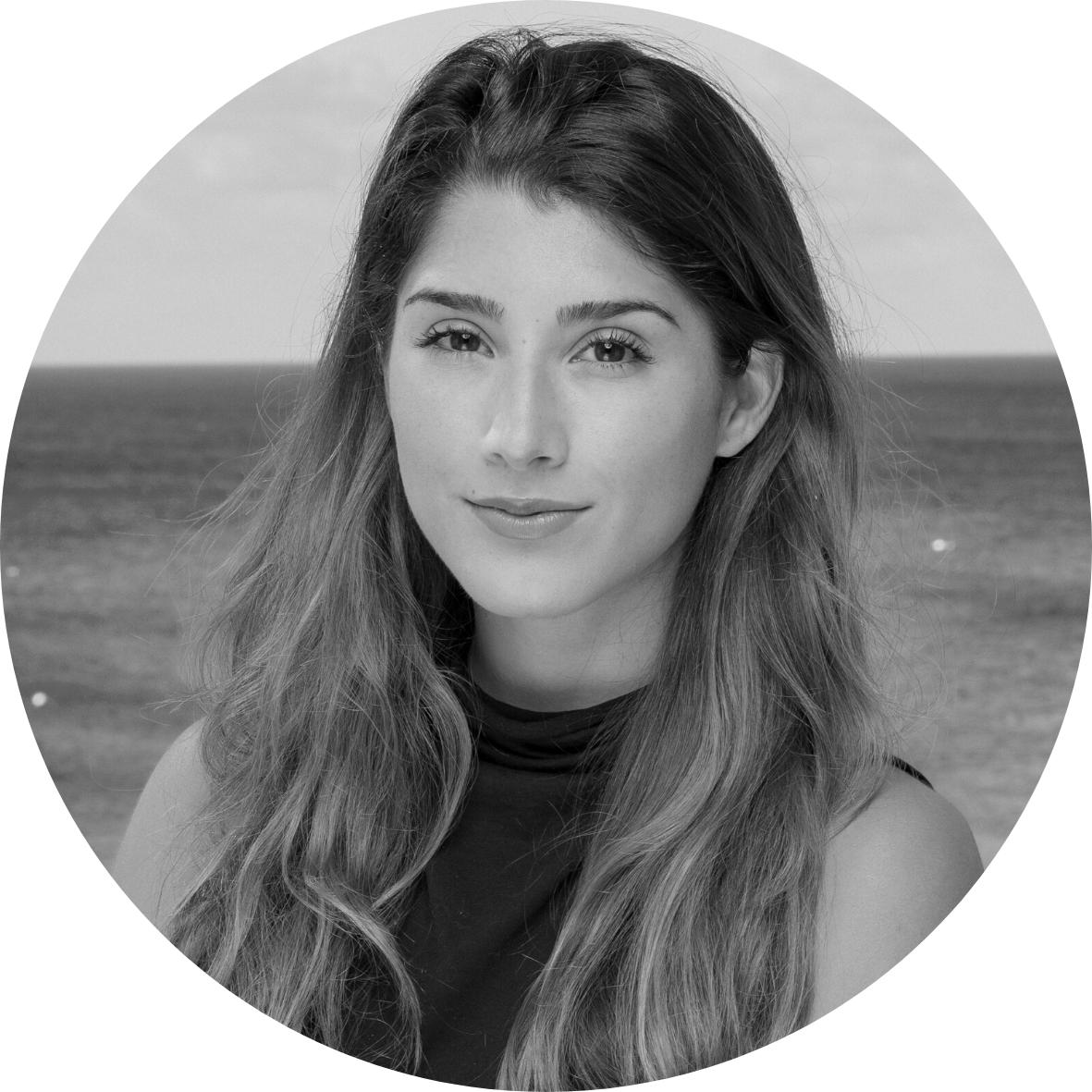 Bianca is CEC's Senior Marketing Manager and Head of Creative who supports the delivery of CEC's wider marketing plans and objectives by creatively engaging members of the public, by supporting the development of CEC's community initiatives. A social media guru and creative global Marketer who has worked in London, Sydney and Vancouver, Bianca joins CEC with a host of innovative ideas and exiting ways to engage CEC's Community and members of the public.