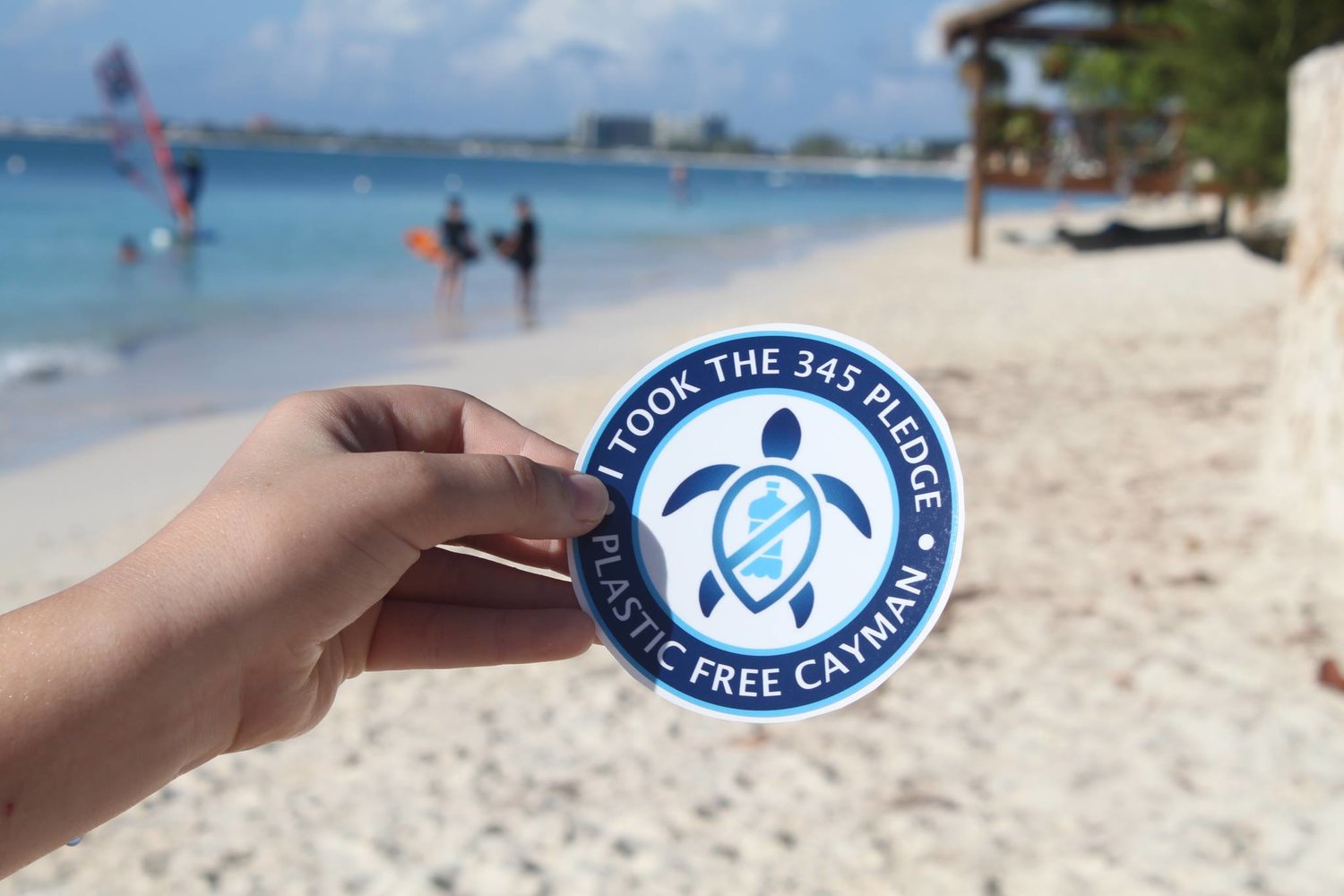 The Cayman Islands has been blessed with a boom in tourism and positive economic growth, with growth comes great responsibility to our oceans and natural environments. With this in mind, Cayman Enterprise City (CEC) has taken the time to research trending sustainable movements currently being established in both Grand Cayman and the Sister Islands. Read more to discover the Island's top green trends and the most environmentally friendly shops and restaurants to visit.
1. Avoid the rise of Landfill Issues
Say Yes to Paper Straws and #NoPlasticStraws
Drink sustainably by asking for a paper straw or even better no straw at all! Did you know the UK and the US use a combined total of 550 million plastic straws each day! Reducing plastic waste is undoubtedly good for the environmt, why? Just look at the negative impact on our wild life, ocean pollution is a major cause of turtle suffering. These plastics can block the sea creatures' digestive systems, lower the amount of food they are able to eat, and also cause toxic chemical reactions. These short-lived tools are usually dropped into a garbage can with no further thought, instantly becoming a source of plastic pollution. You've got more power than you think.
Wear Trendy and Trending #CanvasBags
Bring a reusable bag to your local grocery store. One person using reusable bags over their lifetime would remove more than 22,000 plastic bags from the environment. Isn't that an incentive on itself? If you have not done so yet, you can purchase canvas bags and mesh produce bags at many of the islands local watering holes, such as Jessie's Juice Bar & Café and Kirk Market.
Hydrate Yourself with Reusable Water Bottles
Minimize your carbon footprint by bringing your own refillable water bottle in all eco excursions. 15.5% of the population waste comes from plastic water bottles. Water bottles can take up to 100 years to decompose as well as contain a harmful substance called polyethylene terephthalate, or PET, which is dangerous to human health. Help reduce pollution and improve your health by purchasing your own stainless-steel trendy colorful water bottle. Places such as Funky Monkey or Activ Angel are great browsing options. For other ways to reduce plastic check out our local nonprofit organisation – Plastic Free Cayman.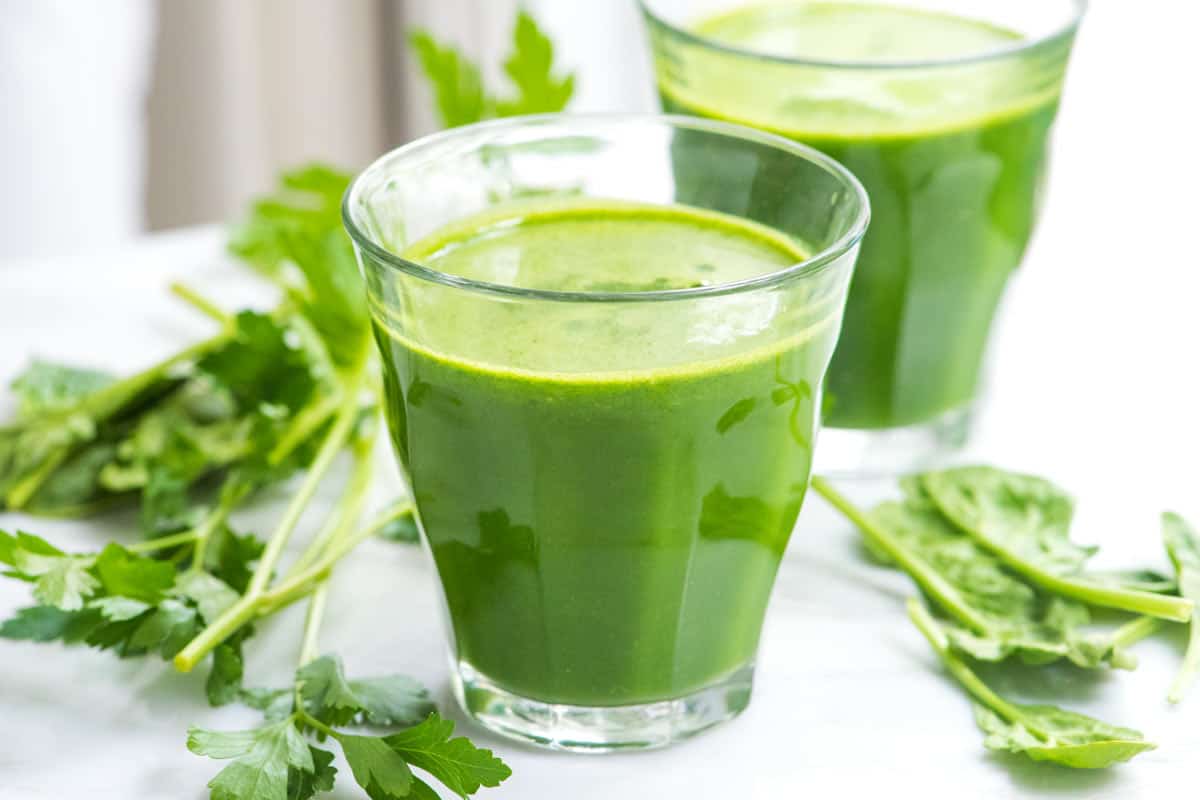 2. Support Local Business
Local businesses in Cayman are the backbone to our community and helps to ensure a strong and sustainable economy. Circulating the money and allowing our heritage to thrive has never been easier. Here are a couple locally owned/ecofriendly stores below to get you started…
Cayman Scents – Handcrafted in Grand Cayman since 1999, these various natural earth friendly body care and home products will have you purchasing more than one gift to take home.
Couxcoux Oil – More than just an oil these 100% chemical free products will have you going Co Co for everything.
3 Girls and a Kiln – For the creative person in your life, don't miss out on locally made home décor.
Guy Harvey's Gallery & Shoppe – Located right in the Hussle and bustle of George Town you will find a wide selection of apparel, prints, and fishing gear. Guy Harvey also runs 'The Guy Harvey Ocean Foundation' entailing the conduction of scientific research and hosts educational programs aimed at conserving the marine environment. The GHOF will help ensure that future generations can enjoy and benefit from a naturally balanced ocean ecosystem.
National Trust Nature Store - Offers a wide selection of Eco-friendly products made by local artisans and vendors. Interested to showcase product? National Trust also offers retail space for Eco innovators like you! We also invite you to take a look at National Trust events page - A chance to partake in fun family friendly events happening around the island.
3. Eat at Sustainable Restaurants With A Conscience
The rumors are true, Cayman Islands is the culinary capital of the Caribbean. An abundance of delicate local cuisines and environmentally friendly food has placed us in this very category.
Restaurants such as Vivo, Island Naturals, Bread and Chocolate, Jessie's Juice Bar & Café and South West Collective will not only have you going back for seconds but will also benefit a healthy lifestyle with its delicious natural ingredients. Cayman's award-winning local cuisine has never tasted better than fresh from the fish market; take a shot at recreating one of the many Cayman favorites - conch fritters, lobster tail, conch ceviche, Wahoo and Mahi Mahi.
Or better yet, join the fun and catch the food yourself! Learn about the different seasons in Cayman for both Conch and Lobster. Make sure to pay close attention to the dates, as you could be left with a hefty fine otherwise.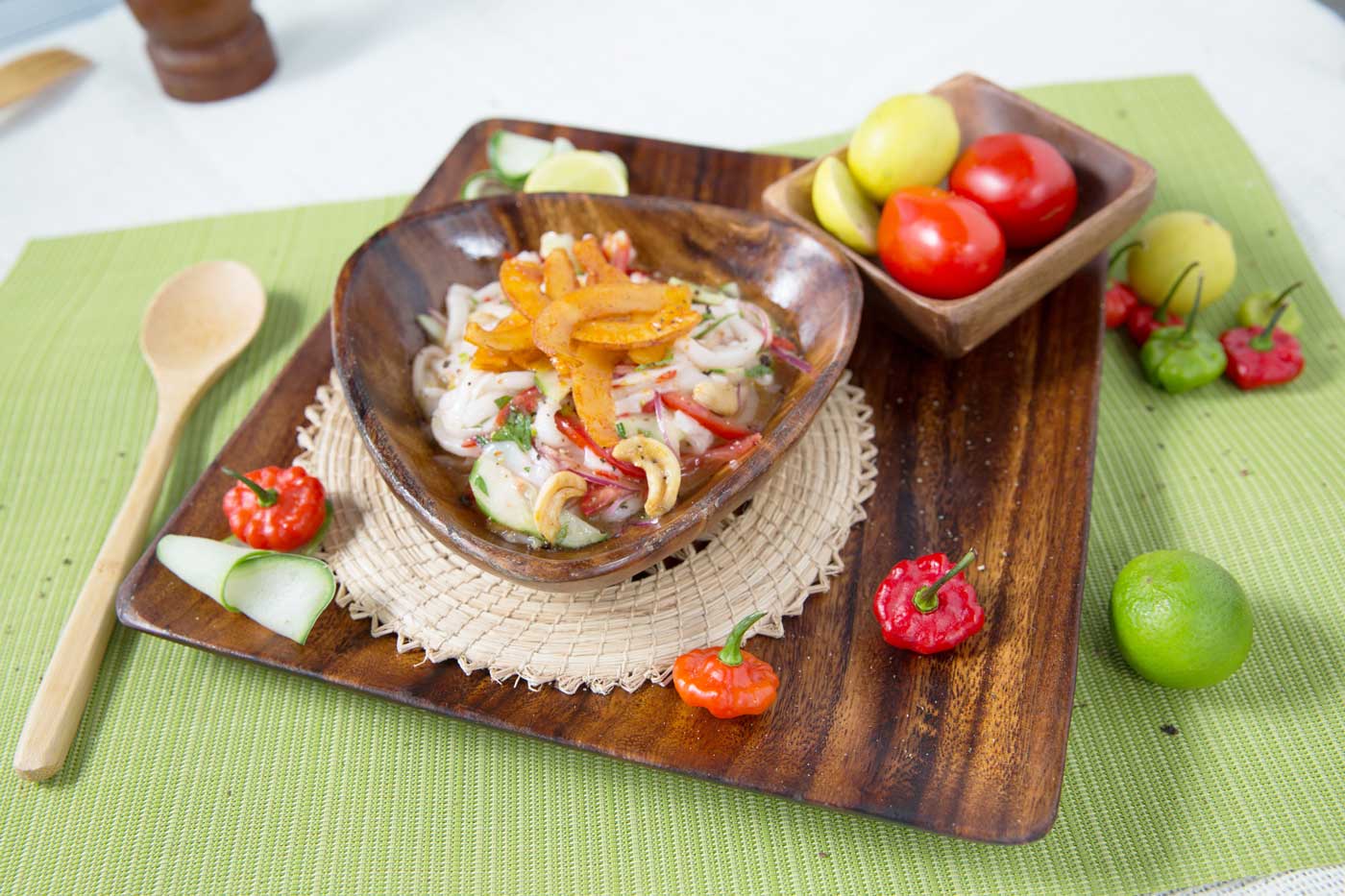 4. Partake in Eco Friendly Activities
It's okay to hunt in the Cayman Islands, hunt lionfish that is! Lionfish have become a large pest to Cayman waters. They are current competitors with native species space and food. Humans are their only predators, as they multiply, they have a chance of wiping out approximately 80% of our reef. Learn more about how you can partake in lionfish hunting by visiting Cull Cayman and learn more about CEC's 'Summer in the City' Intern who has used Artificial Intelligence to create a lionfish recognizer.
Witness the release of baby turtles with Cayman Turtle Centre. Every year in November during Pirates Week a lucky bunch of people are chosen from a raffle to join the experts in releasing baby turtles into the wild. This magical experience is nothing short of phenomenal and a must do here in Cayman. Did you know the revival of green turtles from the brink of extinction in the Cayman Islands is largely due to a project led by the Cayman Turtle Centre? Researchers found that 90% of the wild green turtles had a direct family link to farmed turtles.
Enjoy a scenic walk down the Mastic Trail. A reserve that contains untouched, old growth dry forest that still remains in Grand Cayman. Its one of the last remaining examples of the Caribbean's tropical, semi deciduous dry forest. A home to a wide variety of animals and plants unique to the Cayman Islands.
Or just keep it simple with a local favorite - Beach cleaning, a great family activity to get you outside, to check out the next beach clean visit Plastic free Cayman or look them up on Facebook.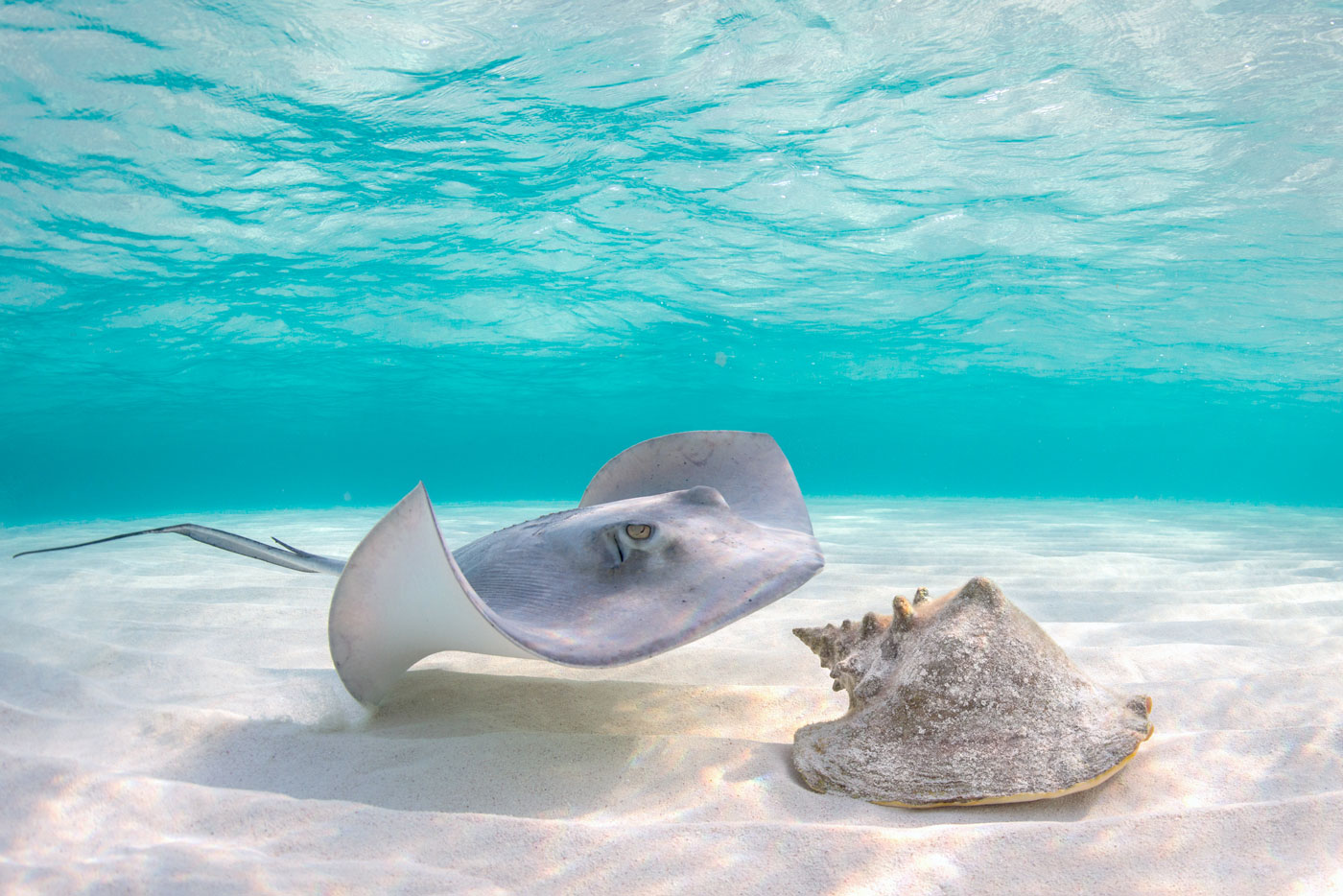 5. When in doubt...
Respect wildlife - Do not pick up starfish or stingrays out the water
Don't touch the coral
Always remember to bring your reusable bags to the grocery store
Wear reef-safe sun protection - some products affect our marine life
Be mindful of your water and energy consumption
Immerse yourself in the local culture and ecofriendly activities
Be a smart driver - carpool when you can
Always say "YES" to Rum Point Sundays and sailboats
Eat local and try the tasty scotch bonnet and delicious conch recipes across the island
Last but certainly not least - always be on "Cayman Time" and keep our natural environment in mind
6. Follow our Eco Warriors
We also encourage you to follow Cayman's very own eco-friendly bloggers. These individuals are passionate about Cayman's environment as much as we are.
Ellen Cuylaerts - Award-winning Belgian photographer Ellen Cuylaerts captures images of ocean wildlife documenting animals in each region and the particular challenges they're facing.
Laura Butz - Founder of Eco Chic Cayman an environmental blog based in the Cayman Islands
Kyklo Live Lightly - Providing the Cayman Islands with sustainable alternatives to everyday essentials. Empowering and inspiring a conscious lifestyles that embody love.
It's never a better time to get involved and make positive impact!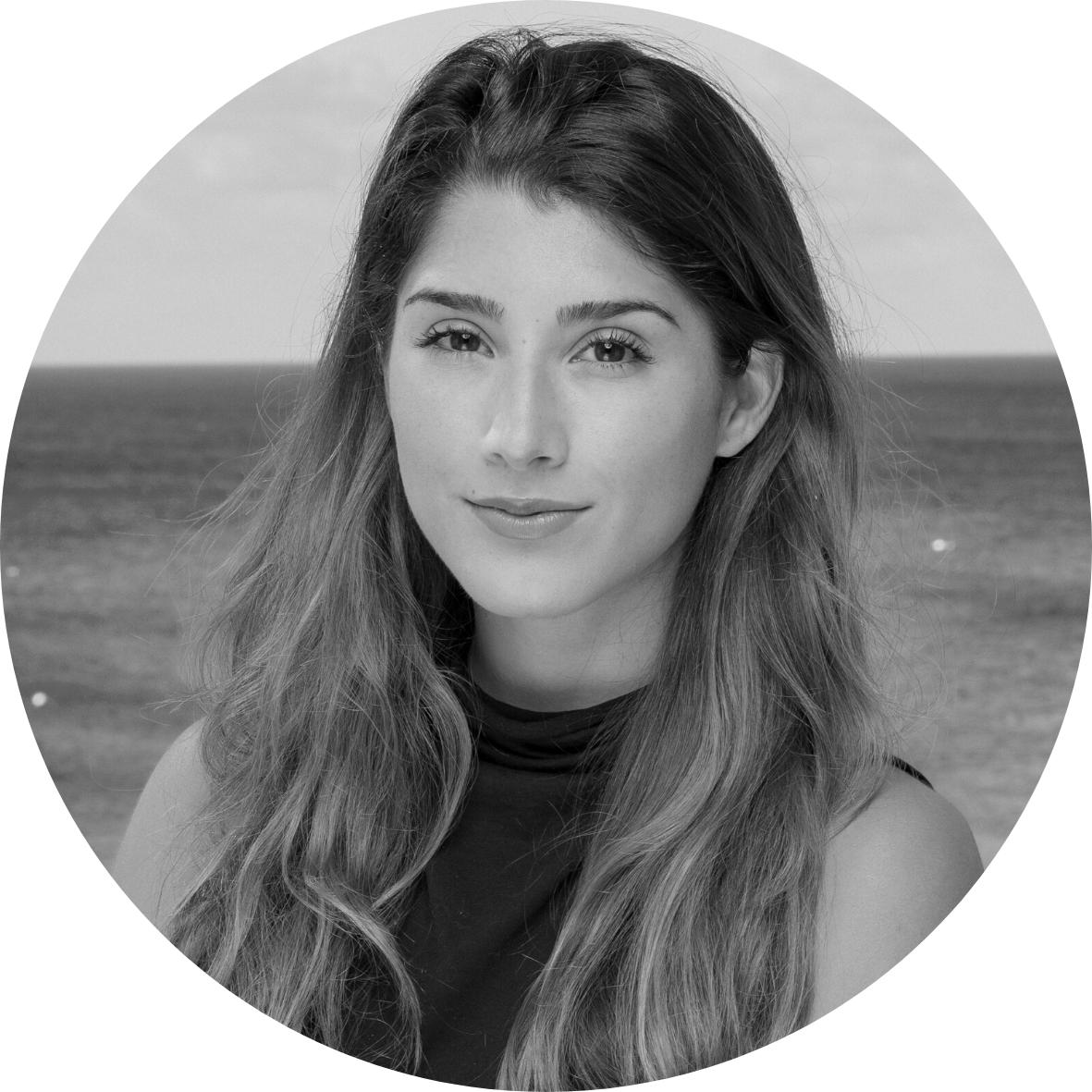 Bianca is CEC's Senior Marketing Manager and Head of Creative who supports the delivery of CEC's wider marketing plans and objectives by creatively engaging members of the public, by supporting the development of CEC's community initiatives. A social media guru and creative global Marketer who has worked in London, Sydney and Vancouver, Bianca joins CEC with a host of innovative ideas and exiting ways to engage CEC's Community and members of the public.