"Smart Packaging" Company Makes Smart Move to The Cayman Islands!
Meet Joanne Watters the General Manager of Intelligent Devices SEZC Inc. (IDI), a global sales, contract manufacturing, marketing and distribution agent specializing in Electronic Content Monitoring (ECM) devices. These specialized devices are designed to help ensure that patients properly administer medication when taken outside of a controlled treatment facility. IDI offers affordable, low cost products and operates out of Cayman Tech City, a special economic zone by Cayman Enterprise City (CEC).
Joanne has been a part of the Cayman Islands community for the past four years and hasn't looked back since moving to paradise. Hailing from New Brunswick, Canada Joanne has not only escaped the snowy winters but has truly taken advantage of Cayman's social scene and picturesque panoramas.
CEC sits down with Joanne Watters to discuss Intelligent Devices and Cayman's hidden gems.
CEC: For someone who doesn't know your company, tell us a little bit about what you do and some of the problems you've set out to solve?
JW: I am general manager of Intelligent Devices. Included in that position comes my responsibility for global sales and marketing, being the first point of contact for inquiries and maintaining client relations.
We manufacture smart sensor products for the health research and pharmaceutical sectors, primarily in clinical trials Phases II through IV. Our smart packaging tracks medication usage when patients take or more importantly do not take their medication; monitoring adherence levels.
You may not be aware but medication non-adherence costs our healthcare systems literally billions of dollars annually; savings that should and could be realized elsewhere.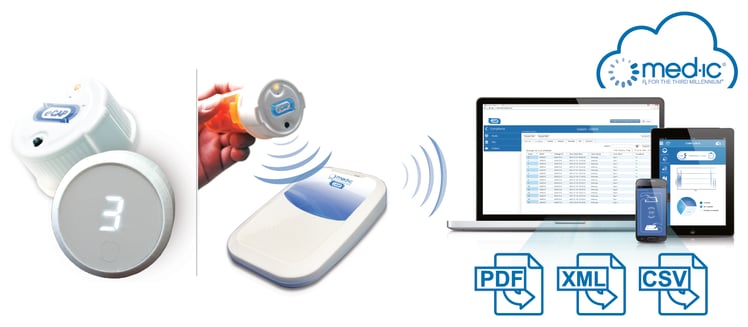 CEC: How did you get into the industry?
JW: The industry found me actually. I remember my blank-faced interview, I had no idea what medication non-compliance was (it was called compliance back then, now it is referred to adherence), let alone signal to noise ratios, investigational new drugs or clinical trials. That was 13 years ago, and I have come a long way! I now catch myself when I explain what it is Intelligent Devices does to some folks and there is that look again, but this time I see it on them!
CEC: What made your company choose the Cayman Islands over other jurisdictions?
JW: We are familiar with working offshore and were located on another island, but once we learned that Grand Cayman Island was opening up a special economic zone, the ease of work permits and associated administration and of course the interest rate we decided that is definitely the way to go. As I was being considered for this change from our Canadian office, our team felt the Cayman Islands were more suited to my personality and character! Ha-ha.
CEC: What's the best advice you can give someone who's considering setting up offshore?
JW: Absolutely do it. These opportunities do not knock on all doors so if you are lucky enough to hear the knock, for sure take it and don't look back. Or as they say, "honey start the car", or in this case, start the plane or yacht! You will wonder why you didn't do this sooner, most likely because you had no idea these sorts of economic zones existed.
CEC: What does the future look like for Intelligent Devices?
JW: Having been in business since 2001, we have intentions to be around for the long haul. We are the littlest company almost no one ever heard of!
CEC: In your view, what's the best hidden gem on Island?
JW: Best hidden gem on island – oh that is tough. Hidden, hmmm makes me not want to tell you so it remains hidden! You probably mean something like a beach or reef, but if you know me I would scout out the best happy hours! Right off the top, one of my indoor favourites is XQ's but you probably already know about that gem – every day ½ price brick oven pizza, then 5-7 is ½ price on all bar drinks, including the fancy stuff. One gem I do want to experience is the releasing of the turtles by Cayman Turtle Centre to the open sea, we are in the middle of that season now.
CEC: Is there anything else you would like to add? Or anything else I haven't asked that you would like to mention?
JW: I have been here now four years and I cannot believe how fast time is passing. I recommend you make time to enjoy this piece of paradise. Pull over when you think that sunset is going to be the best yet as we know we never tire of those, make time and watch it, enjoy the rustle of the palms, learn about the culture and participate; meet the people, local Caymanians and all us ex-pats who are blessed to share and call this place home.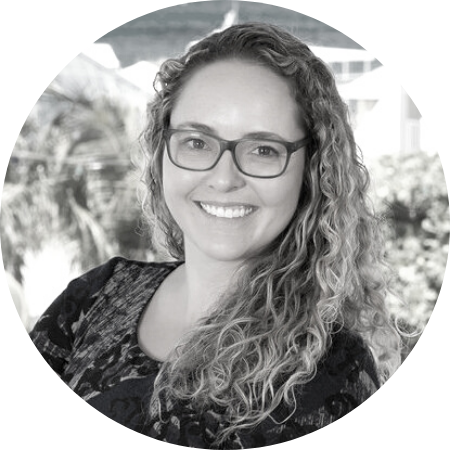 Kaitlyn Elphinstone is the Chief Marketing Officer at Cayman Enterprise City (CEC) — responsible for driving new opportunities, championing innovation, engaging members of the public, and leading the company's marketing and brand strategies in her enterprise-wide focused role.