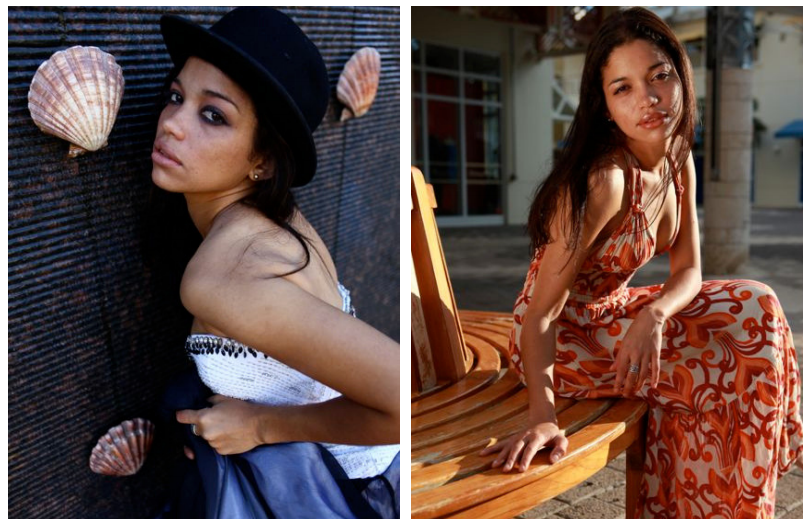 Caymanian Performer makes an impact in first appearance at World Championships of Performing Arts
"And the winner is…from the Cayman Islands…" Rita Estevanovich recalls the moment her name was announced as the Senior Grand Champion Performer in the World Championships of Performing Arts competition in Long Beach, CA held 8 to 13 July 2018. She had already won Best Actor in the senior division, so when she took the biggest prize of the night which is awarded across the disciplines, the Cayman contingent in the audience jumped to its feet and blew the roof off the auditorium.
"I could hear my fellow performers cheering and yelling in the audience, and I laughed from pure joy," said Estevanovich. "This was a personal challenge for me, but I felt really proud that I could do this for the younger performers and for Cayman."
The Cayman Islands team made the 12-day trip with the support of local sponsors, including the Cayman Islands Government, and the Cayman National Cultural Foundation. The Bould Foundation and Cayman Enterprise City (CEC) sponsored Estevanovich. Ranging in age from 15 to 20, Caymanians competitors along with her family rushed onstage to celebrate with "Miss Rita" after her big win. At 38, Estevanovich is a veteran of the Cayman arts scene, first taking the stage as an 8-year-old. Estevanovich offered the young artists - several of whom she had worked with in the Young At Arts programme - sage advice as they prepared for the competition.
"Work towards doing what you love early on, because the desire to do it never leaves you. Pursue it with a passion, if this is what you want," she told them.
Singers, musicians, dancers, variety artists, actors and models from more that 60 countries compete every year before judges from the entertainment industry at the World Championships. In addition to competing on the world stage, the experience includes an opening parade with participants in cultural dress, an all-day boot camp, auditions for educational scholarships and networking opportunities with industry professionals. Participants also connect with other performers of all ages from around the world.
Cayman did very, very well in its first appearance at the World Championships, winning four bronze, four silver and five gold medals across several disciplines (vocals, vocals with accompaniment, dance) in addition to Estevanovich's two bronze, three silvers and two golds. The team also took home three Division Awards for vocals/vocals with accompaniment and Estevanovich took home the Division Award for the Spokesmodel category. Five of the nine competitors made it to the semi-finals and Rita along with 17-year-old vocalist Jaedyn Hanna were finalists. Singer/songwriter Ericka Assai was awarded a consultation valued at $5,000 with respected music producer/pop songwriter and Chief Creative Officer for CSM Words and Music, Shele Sondheim. Estevanovich received a $1,000 prize from the World Championships and $1,000 towards study at the New York Conservatory of Dramatic Arts.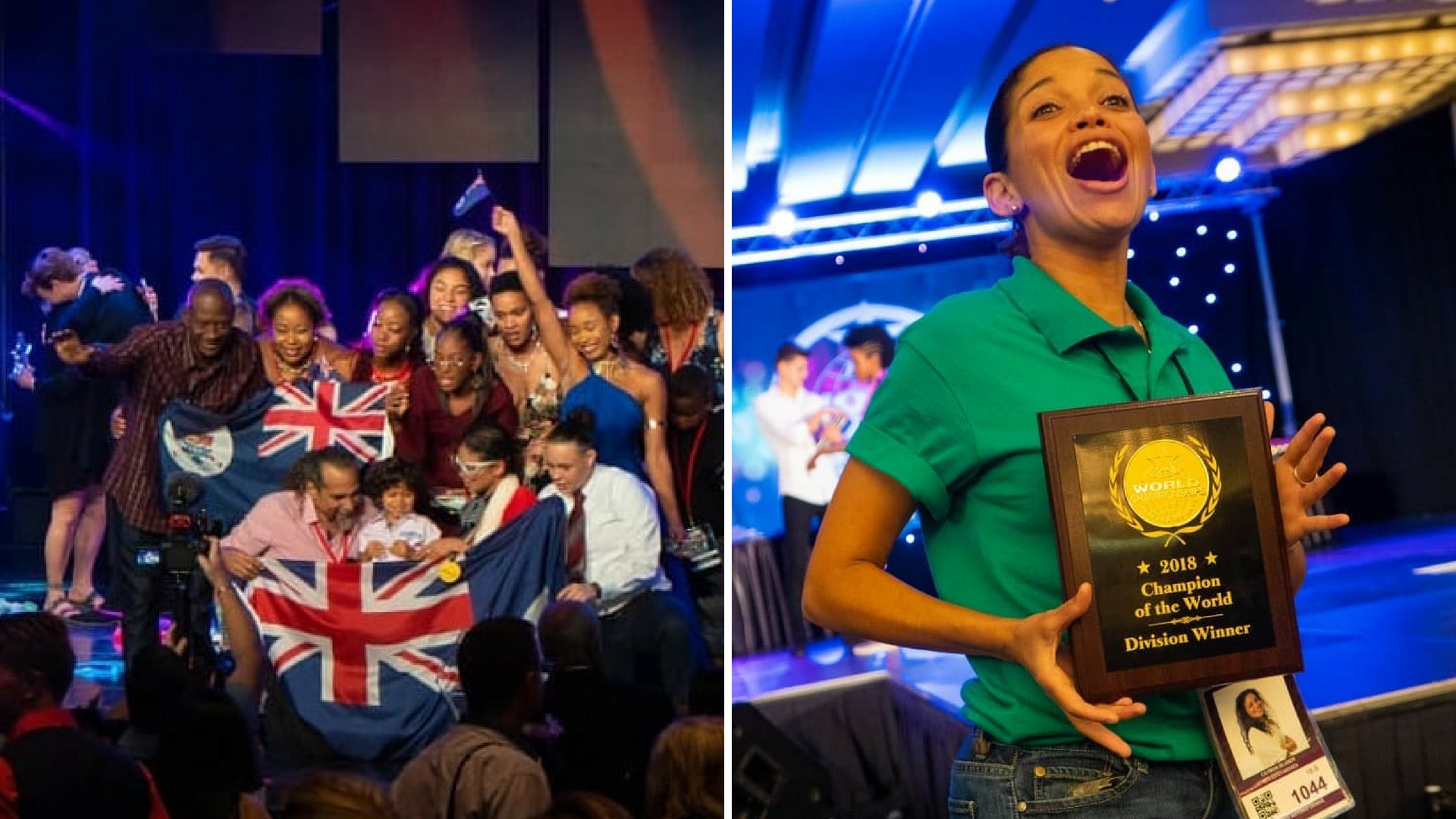 The winning performance by Estevanovich was a monologue adapted from the award-winning one woman stage show, "The Search for Signs of Intelligent Life in the Universe" by Jane Wagner and Lily Tomlin. The piece allowed Estevanovich to morph into different characters; a bold Jamaican, a fast-talking New Yorker, an elderly English woman, a sultry Latina, and no nonsense Indian gentleman, a California yoga dude and a French lady – all in 60 seconds!
"We congratulate Rita and the Cayman team for representing the Cayman Islands on the global stage, and for bringing home the grand prize," said Charlie Kirkconnell CEO of Cayman Enterprise City. "It's a pleasure to support Rita's work and watch as she inspires the next generation of talented performing artists in Cayman. CEC is committed to helping create new opportunities for local artists through our media arm which attracts companies in film and video production, digital marketing and new media."
Estevanovich encourages Caymanians to start telling their stories and perfecting their craft here in Cayman. Things are changing quickly because of technology and this means better access for all. The success of other Caymanians is a beacon for all. Frank E. Flowers has made a name for himself in the film industry, Grace Byers is making her mark in television, Jason "JG" Gilbert is a Grammy Award winning producer/songwriter and Selita Ebanks has made it as a high-fashion model and actress.
"More and more we see ourselves in the international arena and having careers in the arts; 30 years ago it was a rarity, but now we have more access," she said. "Now more and more young people are saying, 'I can do this.'"

For more information about setting up a production, film, or media company within Cayman Tech City click here.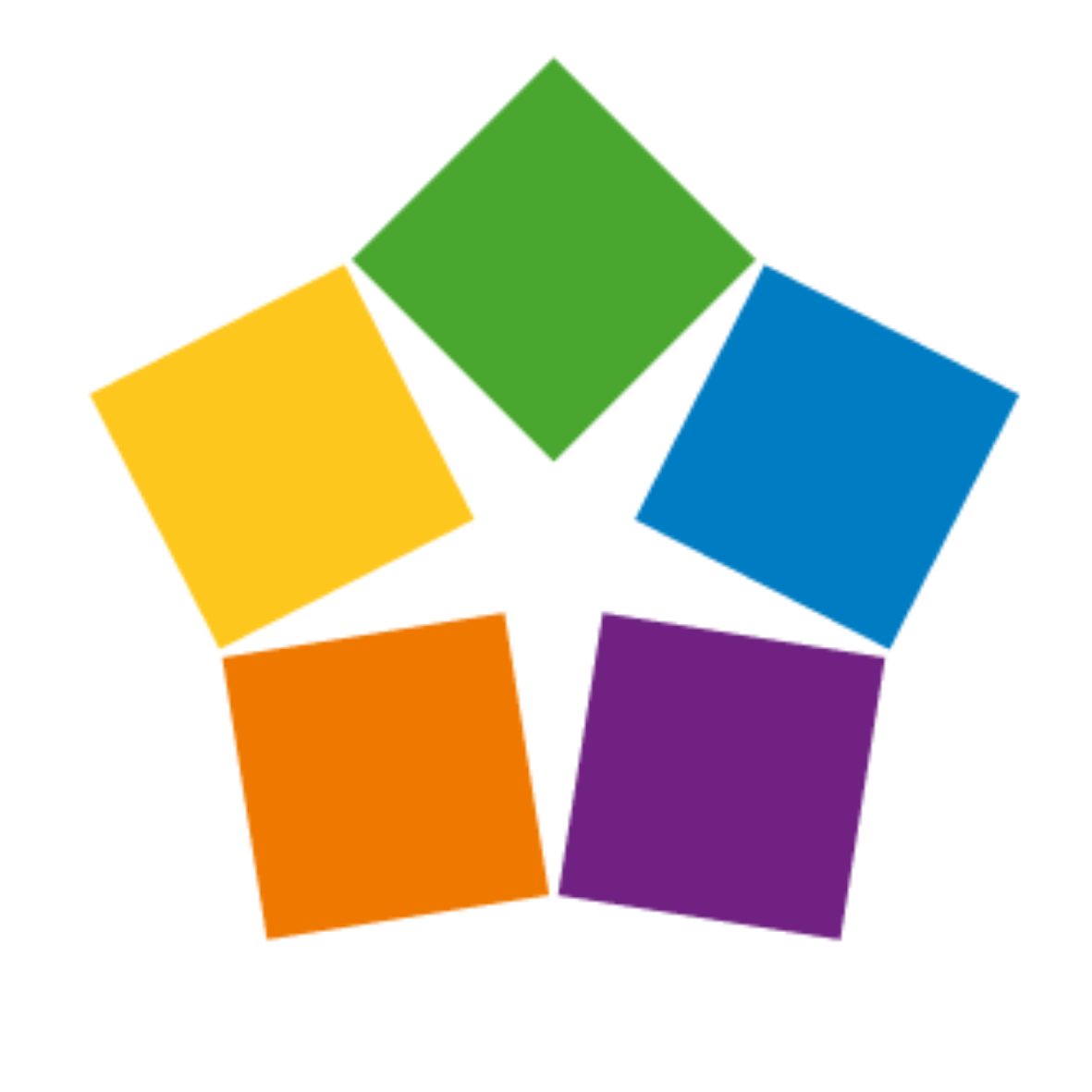 Home to a vibrant community where global business thrives.