Now you have made the jump to live and work in the Cayman Islands as a Digital Nomad. Your first day on the job you decide to go sit by the ocean and enjoy both the sun and wind while working. Quickly will you discover that no matter the location, it's hard to relax and work at the same time, they do not mix well. You will need to learn how to manage your time well and take breaks when needed. The following are tips and tricks to excel at working on the go as a digital nomad.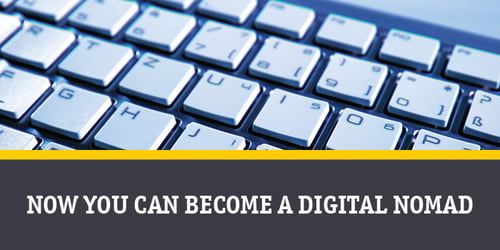 First and foremost, do not work from the beach. As nice as it sounds, you will get nothing done. The sun and water will be very distracting. Instead use those as incentives to finish your work quicker and work more diligently. Taking more breaks to enjoy the sun may also work well for you too.
Have backup power on hand at all times. If you do decide to work by the beach or maybe outside in a quiet park, you will want to always have backup power available as well as a power adapter. Nothing worse could happen then for all your hard work to be lost because you lost power.
You will be working on your computer a lot so it's helpful to remember to get up and move. Exercise in any way you can. This involves running, swimming and even stretching. By physically removing toxins from your system through exercise you will prevent stress, fatigue and injury from getting the best of you. Also incorporating your workouts into your daily work breaks is a good idea as well. This will help to break up the work day.
This leads into the next tip, create a work schedule the best you can. Even though the main advantage of being a digital nomad is being able to work whenever you want, you still have to work. By having a set schedule, it only helps you plan out the rest of your day and the activities it will include. This could be as simple as saying "I'm only going to work mornings" or "I like to work between lunch and dinner".
Getting offline as much as you can is essential to your overall mental health. You are a human being and need to interact with other humans when possible. By disengaging from your devices every few hours gives your brain and eyes a break from LED light stress.
Know your limits with coffee and stimulants. You may think you are going to get more done, but too much stimulant can make you focus on the wrong things as well.
Lastly, give yourself a weekend. Don't work 7 days a week, it is important to give yourself days off every week. Remember you are in the Cayman Islands, go enjoy it!
The biggest advantage of being a nomad is not having someone breathing down your neck all the time, but this could be a downfall as well. You need to be able to manage your time wisely and give yourself breaks when needed. Be good at being your own boss.