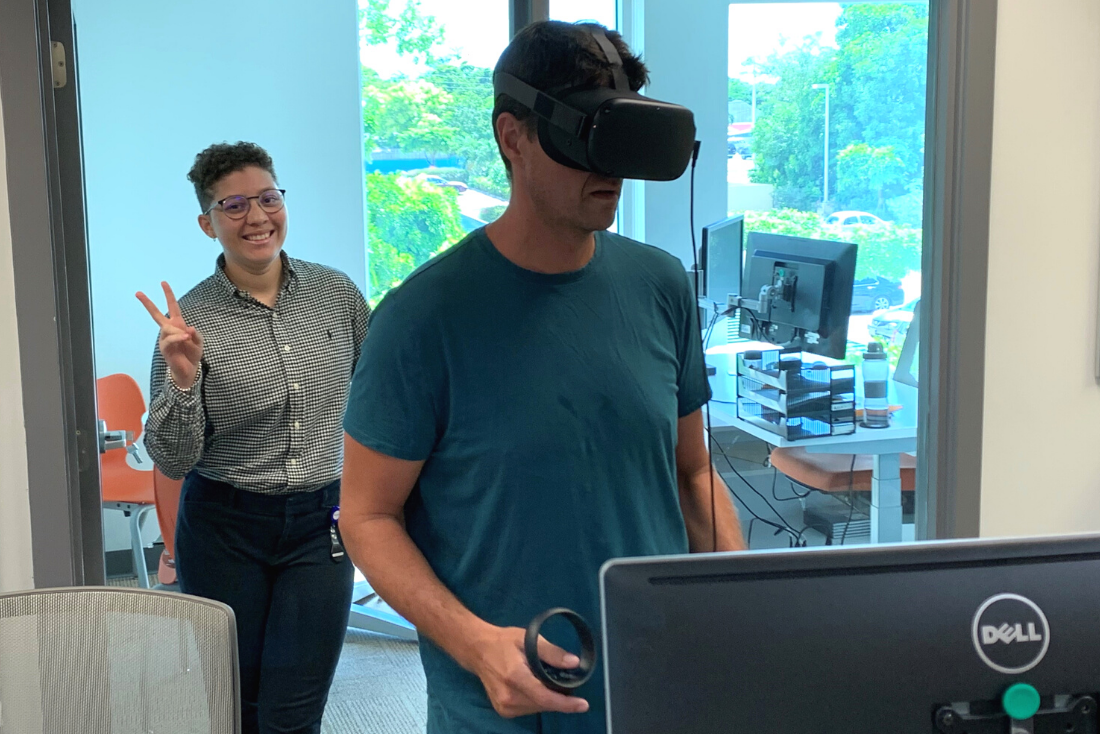 Hi, I am Alyssa J. Ebanks - a 2020 graduate from Brock University and Niagara College in Ontario, Canada. I obtained a BA and Advanced Diploma in Game Design and Development finishing with honours. Throughout my university studies, I and small team of creatives developed game titles such as Heist (featuring at Level Up Showcase, Toronto 2019), PinHead and most recently Walk With Me.
Graduating during a global pandemic led to a unique situation to say the least. It added an extra layer of anxiety and confusion that most postgraduates would have faced once they left the safety of a school environment. However, I think it was a good time as any for students to capitalize and use this extra time to kickstart interests or hobbies. For myself, I took the time to focus on my well-being, explore my interest in Virtual Reality (VR) development and work on smaller passion projects like a podcast which is in the works. Although I was doing the right things for myself at the time, I like to keep busy and I wanted to get work experience under my belt... so, I reached out to contacts in my circles and their circles, which brought me to Bianca Mora, Marketing and Public Engagement Manager at Cayman Enterprise City (CEC).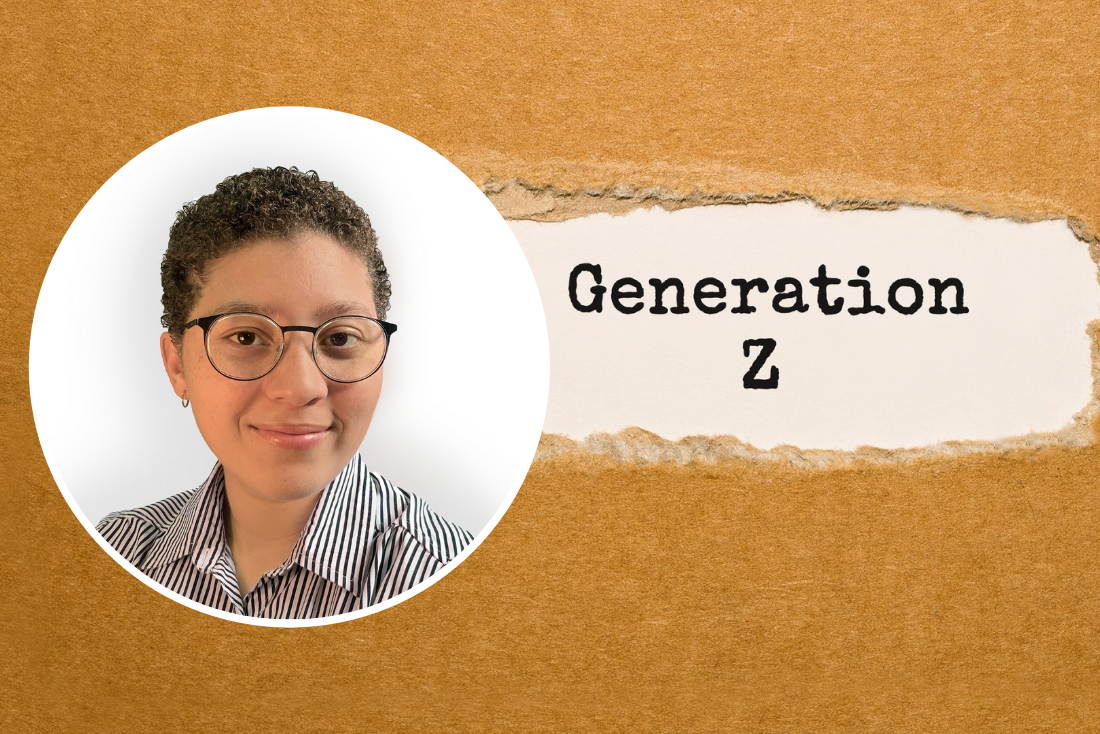 I had goals of mine that I knew I could attain by interning within Cayman's Special Economic Zones. My passion has always been to positively impact lives by creating and designing solutions to help build bridges with the power of digital technology and is what led me to choose CEC - an award winning tech hub in the Cayman Islands.
This remarkable experience allowed me to widen my network globally, learn new skills, and become a part of Cayman's growing technology sector. The CEC staff provided a welcoming atmosphere and created room for me as a young Caymanian graduate to grow and explore my interests. I'm highly appreciative of the time and consideration they took to discuss and layout ideas on how they can help me achieve my goals. They presented events and workshops that have been excellent experiences and of great benefit to me.
One of the opportunities I has was being a panelist on the Gen Z "Tech Talk" discussion, where I and four other young Caymanians talked about the changing realities and entering the workforce in the Cayman Islands. It was opportunities like this that led to getting my name out there and created an open dialogue about how can our community can continue to support Cayman's next generation.
Not only did the CEC team provided me with the work skills required to succeed but they created a networking space that encouraged me to explore my interests with like minded tech innovators. I was introduced to multiple community members within the zone, one introduction in particular led me to an awesome opportunity to work on a small scale VR project. I've had the honor to work alongside Allan Evans, CEO of Fat Shark as I help develop a VR walkthrough demo of architectural models provided by architects around the Cayman Islands.
Working with Allan has been very insightful and he's provided a great deal of expertise that has helped me map out my future pathway. It's exciting to interact with these global experts and have access to real-time advice and get to do what I love - create. I am very excited to see where this project will take me - stay tuned!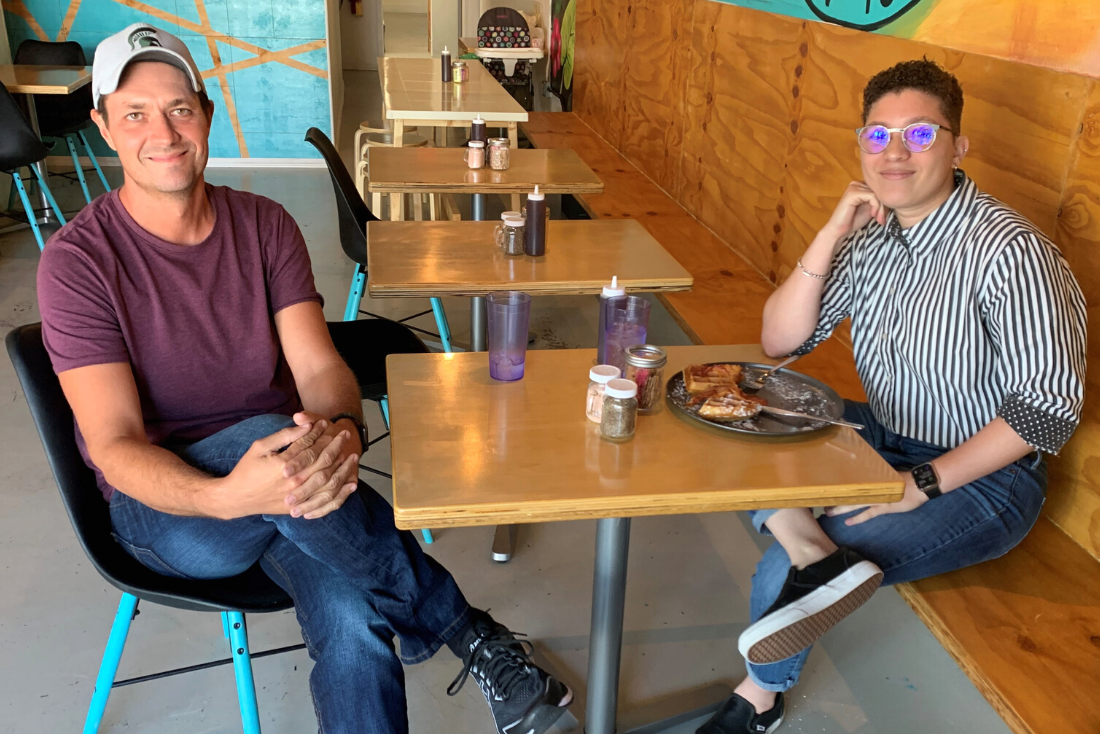 Lastly, during my internship with CEC I had the privilege of being part of their new Maker Space project.
To explain a Maker Space is a collaborative workspace that is used for making, learning, exploring, and sharing ideas with the use of high-tech to low-tech tools that are open to a wide range of age groups and expertise. It is really thrilling to see the impact the CEC Maker Space will have in our community. My
expectations are that it will facilitate a new growing workforce and help make Cayman a thriving tech hub in the Caribbean.
My internship experience has helped me achieve my goals, work on my passions, and given me an outstanding opportunity to get my foot in the tech world. I would greatly advise any returning students or recent graduates to take this excellent opportunity to intern at Cayman Enterprise City.
The "Summer in the City" internship programme is open to Caymanians between the ages of 18-25 and lasts for one to two months during the summer months. Areas of placement include: internet technology, media & video production, science & technology, commodities & derivatives, and maritime & aviation services.
For more information email innovate@caymanenterprisecity.com.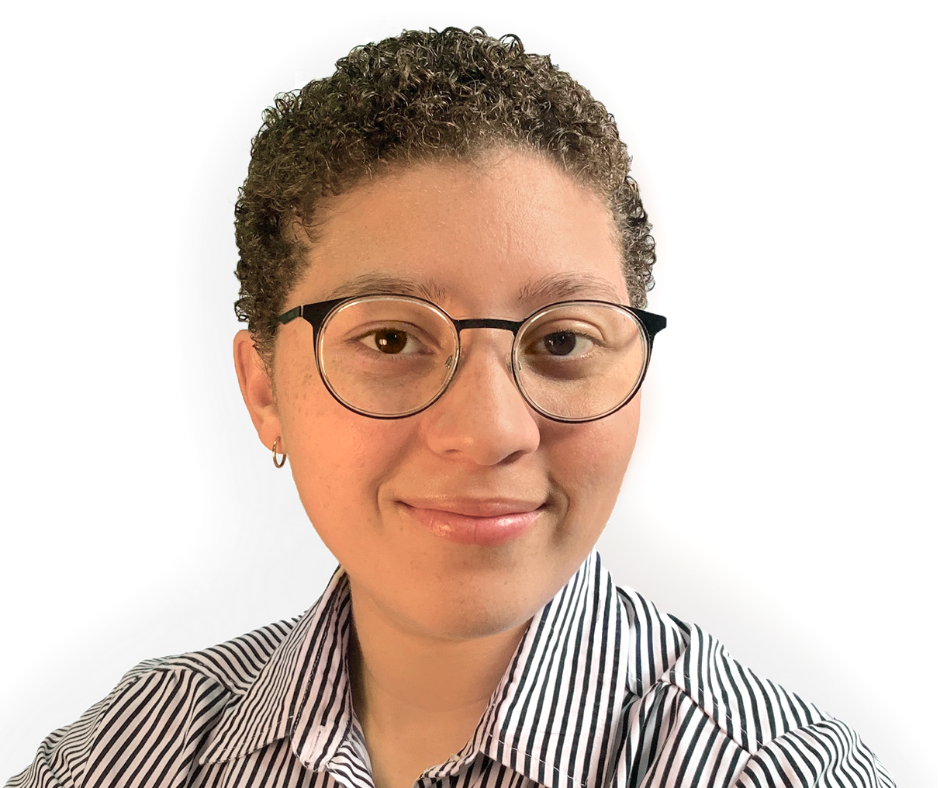 Alyssa Ebanks, a Game Design graduate from Brock University and CEC's 2020 'Summer in the City' Digital Marketing Intern. Alyssa has obtained a BA and Advanced Diploma in Game Design and development finishing with honours. Over the course of her University studies, she has developed small game titles such as Heist (featuring at Level Up Showcase, Toronto 2019), PinHead and recently Walk With Me.