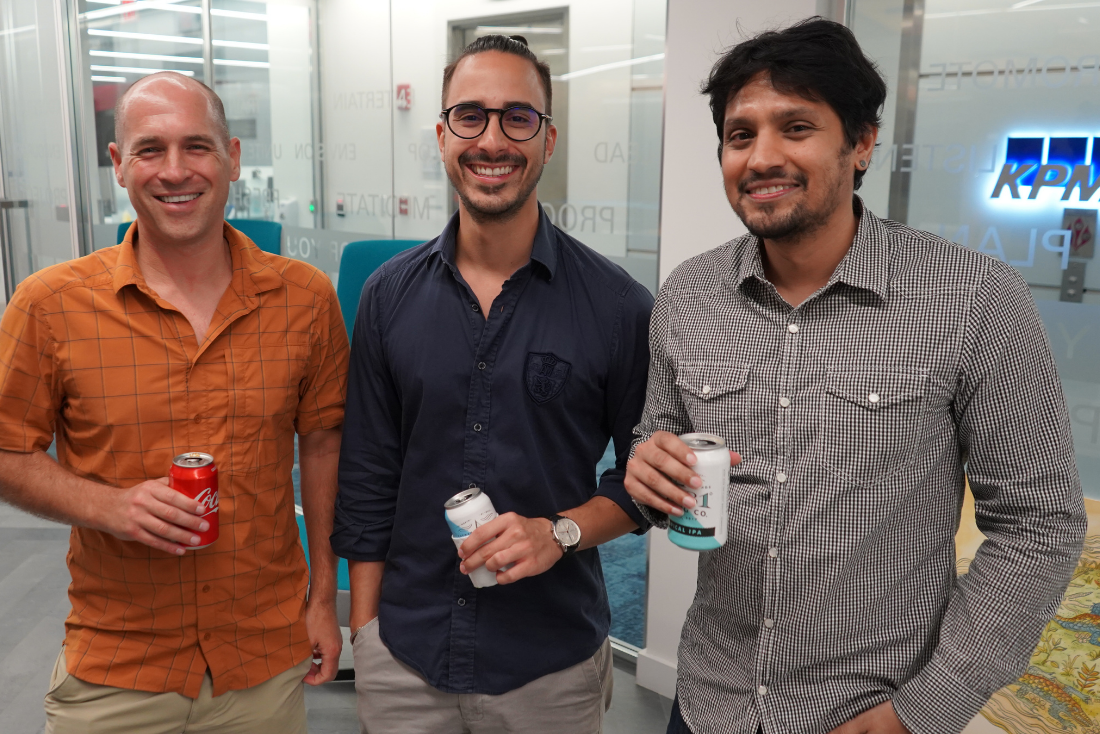 Founded by renowned cryptographer David Chaum, the creator of the first digital currency in the 80s, XX Network is a private messaging and payment blockchain platform designed to be fast and accessible to use. We caught up with cryptographer Mario Yaksetig in the Zone to discuss the project as well as dive a bit more into blockchain in the financial sector.

CEC: Can you give us a bit of background on XX Network and what the goal is for the project?
MY: So, the platform was started back in late 2017 as an anonymous messaging platform and since then has evolved in features and functionality to what it is now. It's designed to be very fast and easy to use so anyone should be able to download the app and start sending private messages and payments. I even always put it as an ultimate goal for our project that parents and maybe even grandparents would know the name of the app, download it and just be able to start using it.

I know that blockchain and its concepts can be complex to fully understand but there is no reason why it shouldn't be easy to use. That's what we're trying to bring to the ecosystem, all while ensuring we respect people's privacy in both payments and messages.

CEC: How do you facilitate the project? What's your role?
MY: I'm a cryptographer, which is a fancy term for saying I get to work with the actual math behind blockchain and cryptocurrencies as we know it. My main responsibility is to ensure all the features we provide to end users are proven secure, and use top of the line cryptography. For me that's pretty exciting because it kind of allows me to bring a 007 James Bond experience to our users!

CEC: We've heard of some of the recent successes of the project, but can you elaborate on what those are for those that might not have heard?
MY: I think we've been getting really good momentum overall, but I would probably highlight our research track right now. We're getting some really interesting research papers published at prestigious cryptography venues and we are currently working on a novel online voting system which I think will completely change the voting game and the voting space.

But the biggest success that I've been directly involved with has to be this new quantum secure 'fallback' mechanism that we created for cryptocurrency wallets.
CEC: You recently went viral on Twitter, was that something to do with this mechanism?
MY: Haha yes, I randomly woke up early in the morning and had Twitter notifications saying I had been mentioned. I'm not an avid Twitter user so I was confused as to why. When I looked, it was basically a "random" Twitter account saying there should be a way to generate cryptocurrency wallets using a special type of math such that if a quantum computer appears and jeopardizes the existing cryptocurrency wallets, users can kind of snap their fingers and change to that type of math and remain safe.

Someone then responds asking for examples of such a thing. The thread keeps going and the original author responds by mentioning and congratulating us for 'beating him to the finish line.' and links a paper we recently published where we propose this exact solution they were talking about!

But the plot twist is, the person posting actually works at Facebook's cryptocurrency wallet company so that was a huge connection. It made my week for sure.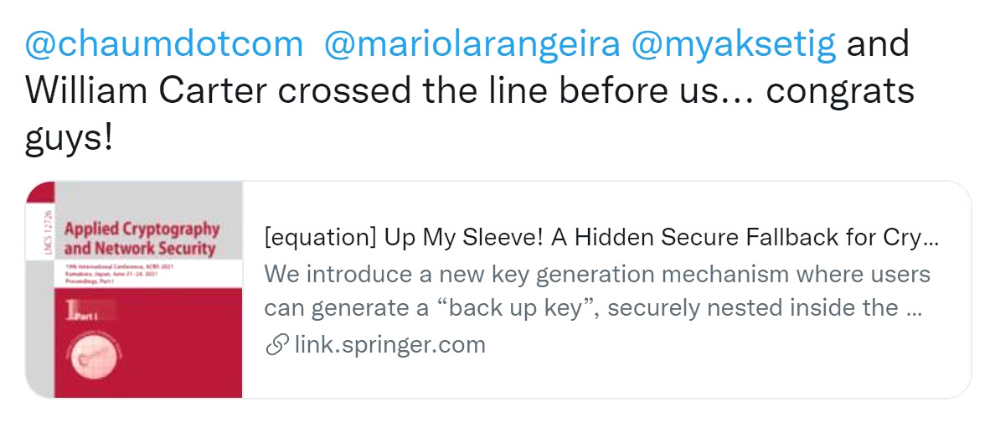 CEC: It sounds like everything is going really well for you at the moment, how have you found working in Cayman as a whole?
MY: I moved here roughly two years ago from LA, although I'm originally from Portugal. It's been a really pleasant experience and I've been able to meet a lot of different people from different backgrounds with expertise in so many different areas. It's been great to help me identify new problems and use cases that I never thought existed which are so peculiar and unique which is great for us as a company.

We've been inspired to look at new potential designs and features, as well as get some incredible insights on how we can improve and serve more people. When it comes to resources, I have access to everything here that I need so my research is pretty smooth.

CEC: Has CEC has helped you facilitate the business in some way?
MY: Honestly, this wouldn't have been possible without CEC. The facilities, the staff environment, everything is simply on point. I'm able to clock in and get in the state of mind I need to be able to focus. Then if I need a break, I get it immediately. I'll hit up the balcony for half an hour and enjoy that fantastic ocean view and then I'm ready again shortly after. I always tell my friends that I think I've lost track of the number of times I've solved cryptography problems on that balcony!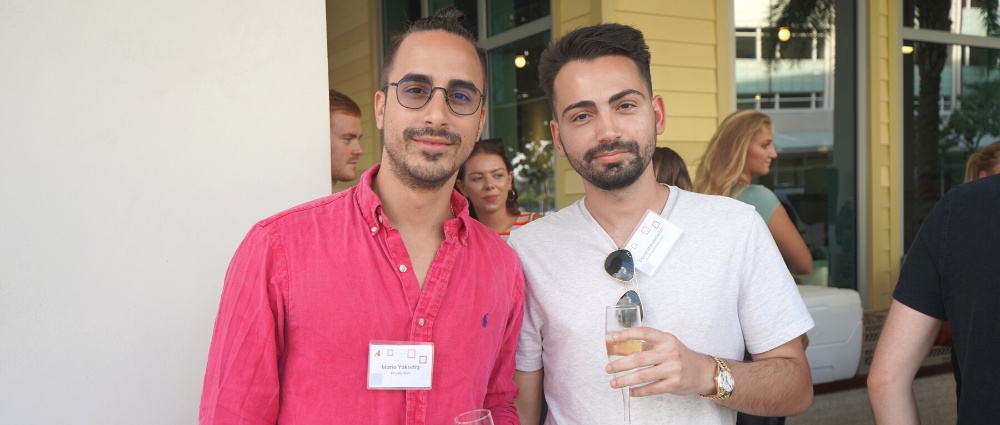 CEC: We have to agree it's a killer view. Looking towards the future, what big changes do you see happening in blockchain in the next year?
MY: I believe one of the main things that we're going to start seeing in this space soon is the wider deployment and usage of smart contracts. I think this will be a significant turning point that will probably start forcing big tech companies to look at decentralizing some of their services and products. I think we're looking at a very, very interesting trend where big tech will try to adapt and add new features to compete which will speed things along too.

CEC: Can we also expect anything exciting from XX Network in the next 12 months?
MY: Definitely! We'll be launching in the next 6-8 weeks and that's a significant milestone for the team, especially the team members that have been working on the project since its inception a couple of years ago. It's going to be very satisfying to see the light at the end of the tunnel after working so hard on this.

More than anything I hope we can contribute significantly to bringing crypto to the mainstream audience. We put a lot of work into the experience of speed, privacy, and useability in the ecosystem so it would be really fulfilling to see people using our app and experiencing unrivaled private messaging.

That would be the dream come true and the fruition of all this hard work. That, and the new features in the research pipeline and the voting project we have going on because we've got really interesting partnerships with some very big industry players.

So, watch this space!

A big thank you to Mario for taking the time to discuss this exciting project; we look forward to seeing XX Network make waves in the future. If you're interested in growing your international business from Cayman, we make it easy, affordable, and functional. Learn more by visiting our business set-up page.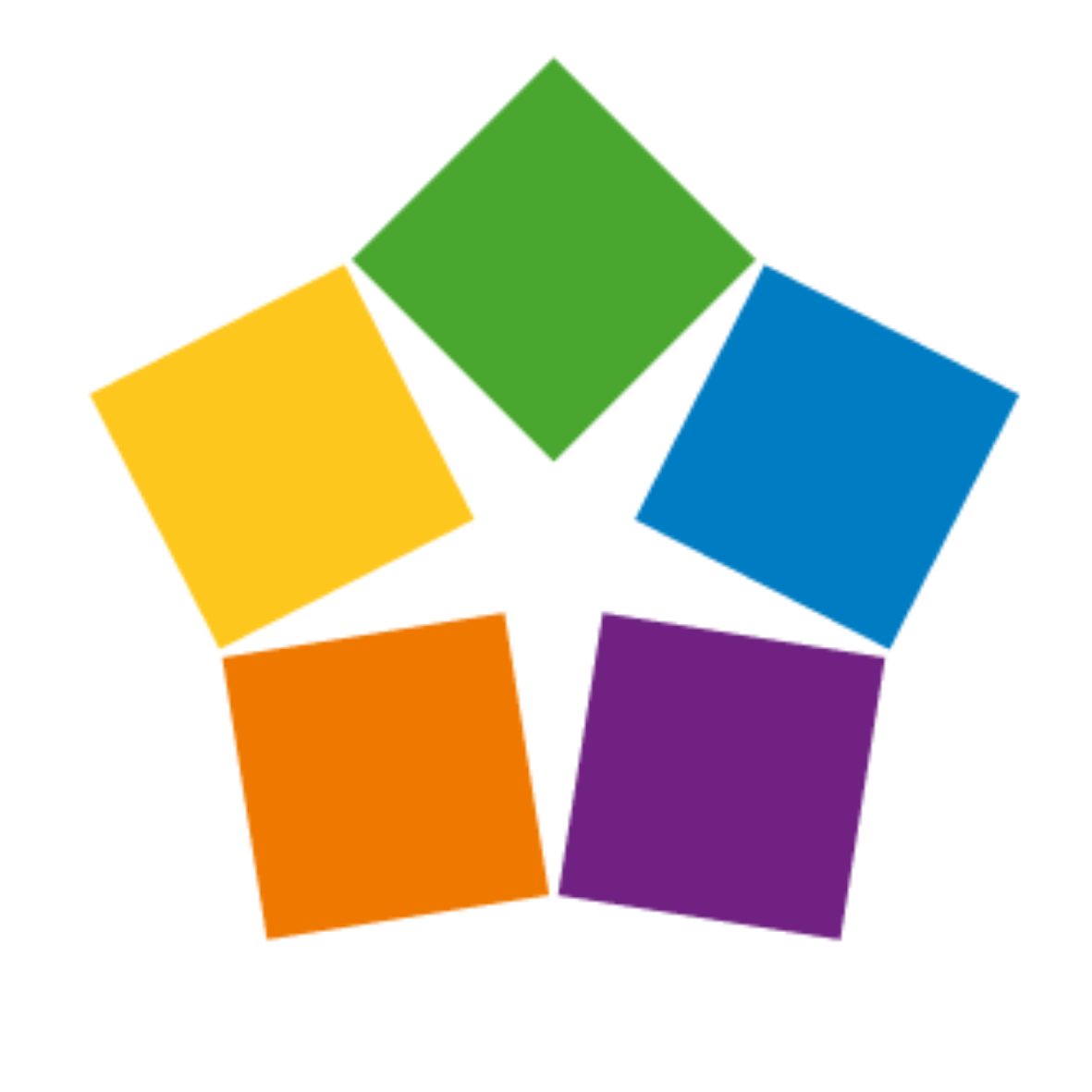 Home to a vibrant community where global business thrives.