If you're looking to upgrade your island lifestyle with a couple new tech accessories you've come to the right place. We've compiled a trusty guide of the best tech gadgets for life in the Cayman Islands.
1) H2o GoPro Underwater Ninja Mask
Capture all new depths of your adventures with the H2o GoPro Underwater Ninja Mask. This incredible wearable snorkeling system protects your eyes and face when you go underwater. However, unlike traditional masks, the GoPro Ninja Mask gives you a clear view of everything around you. All the while, this system allows you to breathe naturally through both your nose and mouth as you would on land. In addition, extending up the top of the mask is a air valve so you can keep your face underwater for as long as you'd like. As an upgrade to the original, the GoPro Ninja Mask offers a mount to hold your favorite action cam. Securing in place, you can use your GoPro to capture photos and videos of the underwater world. With the camera placement just above your eyes, you can relive all of your adventures with extreme clarity.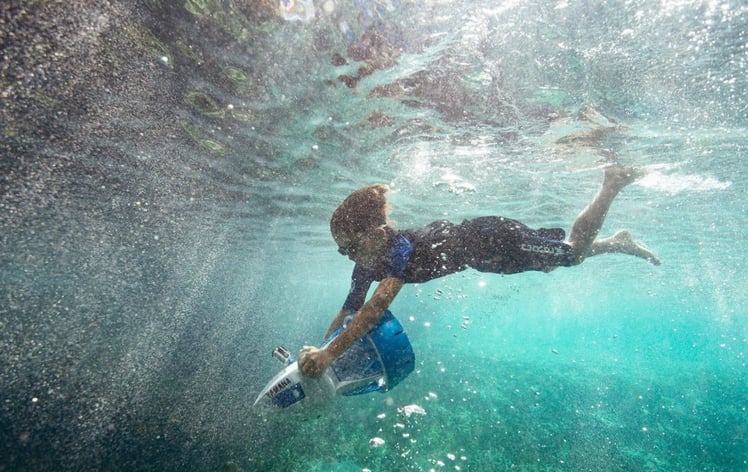 2) Yamaha Explorer Seascooter Electric Underwater Scooter
Let your kids explore the ocean with the Yamaha Explorer Seascooter Electric Underwater Scooter. The Yamaha Explorer is an entry-level seascooter that is ideal for younger recreational snorkelers and divers. With this electric underwater scooter, you can cruise at speeds up to 2.5 miles per hour. Additionally, it has a depth rating of 30 feet, making it suitable for shallow dives and observing fish. The Yamaha Explorer Seascooter offers a one-hour run time with regular use. Featuring a compact design and weighing just 11.5 pounds, the Yamaha Explorer Seascooter is easy to maneuver. Furthermore, it has multiple safety features such as auto shut-off and dual trigger operation. You can also attach your GoPro Hero to the Seascooter camera mount to capture underwater footage. The Yamaha Explorer Seascooter Electric is suitable for ages 8 and up.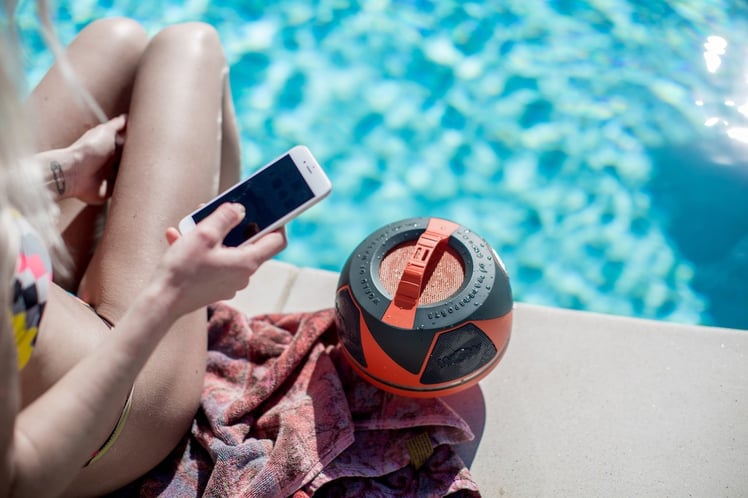 3) WOW-SOUND Ultimate Waterproof Speaker
Take your tunes on every adventure with the WOW-SOUND Ultimate Waterproof Speaker. Complete with an IP67 waterproof rating, it can even join you in the pool. Connecting to your device seamlessly via Bluetooth, the WOW-SOUND Speaker really delivers. The speaker comes in a fantastic electric orange and offers bright 360-degree LED lighting. This makes it totally visible in daylight as well as night. In addition, the WOW-SOUND Speaker comes from the creators of durable water sports gear. With this level of activity in mind, the WOW-SOUND Speaker also has the ability to float without compromising sound. Finally, to be totally convenient, the WOW-SOUND Speaker has an incredible battery life. On a full charge, it has a playback time of over 50 hours. Complete with a handle and accessible buttons, the WOW-SOUND Speaker is fit for an active lifestyle.
4) HydroView Inspector Underwater HD Video Camera
The HydroView Inspector is a remotely operated vehicle (ROV) equipped with an underwater HD video camera and LED lights. Using this "vehicle," you can explore the underwater world and see the live video stream and capture stills. You can navigate it through the water to take it where you want it to go and position it properly to get the best possible angle for recording videos and taking pictures. The best part is that the software or app you use allows you to share the pictures you are seeing with your circle of friends and followers on social media. The HydroView Inspector is therefore an ideal way to be an underwater explorer without getting your beak (or anything else) wet.
5) pHin Smart Pool Water Quality Monitor
Keep your swim sessions nice and clean with the pHin Smart Pool Water Quality Monitor. Compatible with pools and hot tubs, this intelligent device keeps an eye on your pool hygiene. The pHin Monitor works 24/7 to keep track of the water chemistry as well as the temperature. If anything is out of whack, you get an instant alert sent right to your smartphone. In addition, it works with chlorine, salt, and bromine pools to suit your needs. Plus, it works with any chemical brand. Simply connect it via Wi-Fi and pop it in your pool. With lab-grade sensors and no moving parts, it's totally safe for your pool and family. Plus, there are no batteries that you need to replace or recharge.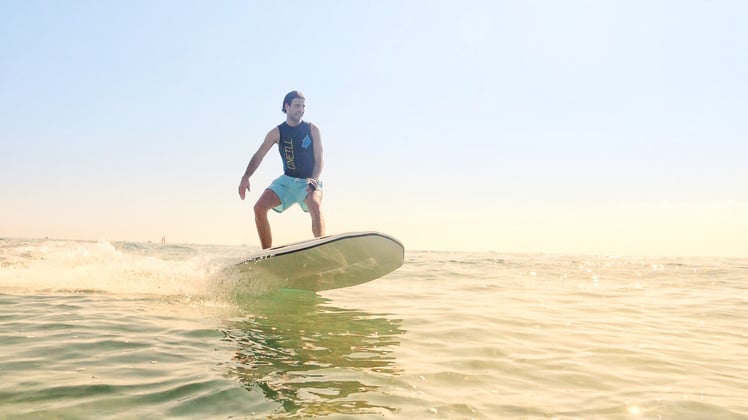 6) Radinn G2X Electric Jetboard
Experience high-speed fun on open water without the hassle with the Radinn G2X Electric Jetboard. Simply grab your G2X and take it on the water to experience this innovate sport that doesn't require waves, wind or even a boat. Additionally, the G2X reaches speeds of up to 58 kilometers per hour, with barely any noise. It also allows you to ride for hours with a replaceable battery that just takes seconds to change. Plus you don't have to worry about maintaining it or performing a messy oil change. Furthermore, just plug and play to customize your jetboard. The G2X also comes with a waterproof, wireless handheld remote that enables you to set your speed. Likewise, the remote features a light guide that displays battery levels and even vibrates when you should return to shore. Finally, the G2X is available in white and black.
7) SolSource Sport Solar-Powered Stove
Cook your food to perfection anywhere with the SolSource Sport Solar-Powered Stove. Using the power of the sun, you can take the stove with you on the go. The secret to the SolSource Sport is in the design. The multiple panels help to reflect and intensify the heat from the sun. In the center of the SolSource Sport is a tray to hold your dish. You can use pots, pans, ceramic, metal, or even a kettle. The captured sun redirects the heat towards your dish to make cooking any dish a breeze. In fact, you can use it in full sunlight, partial sunlight, or even in the cold. As long as you can see your shadow, the SolSource Sport will work. This stove is ideal for camping, beach barbeques, boating, and everywhere in between. It comes with a carrying bag and breaks down in just three minutes.
8) Bixpy Jet – Powerful. Portable. Modular Water Jet!
The Bixpy Jet is an electric water-jet propulsion system designed to attach to virtually anything that needs a motorized boost in water. You can attach a Bixpy Jet to your kayak, standup paddle board or even hold one underwater as a diver propulsion vehicle (DPV) to boost your snorkeling or scuba diving. The Bixpy Jet is a revolution in the world of water propulsion. At 11″ and weighing 2 lb (1 kg), this mighty motor generates enough power to push a kayak up to 7MPH or a diver up to 2.5 MPH!
9) Sportline HydraCoach Intelligent Water Bottle
The Sportline HydraCoach Intelligent Water Bottle is the world's first interactive water bottle that thinks while you drink! It calculates your personal hydration needs, tracks your real-time fluid consumption, paces you throughout the day and motivates you to achieve and maintain optimal hydration. Doctors, Nutritionists and Fitness Trainers all recommend that we drink more water yet there has never been a device to help individuals adhere to the expert's recommendations. The HydraCoach is a breakthrough in personal hydration monitoring.
10) Watershot PRO Underwater Housing for iPhone
The Watershot PRO is an exceptionally robust, professional dive camera housing for your iPhone. The iPhone is fully suspended within the housing ensuring the phone and screen are effectively shielded from wear, tear, shock and pressure. Download the free Watershot App, available at the App Store and on iTunes, designed to maximize camera functions from the basics to rapid fire, focus lock, front and back camera use, GPS overlays. Take your iPone up to 60 meters/195 feet underwater!
Sources: www.thegadgetflow.com & www.amazon.com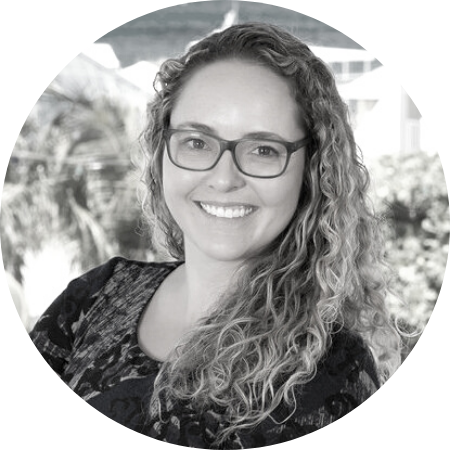 Kaitlyn Elphinstone is the Chief Marketing Officer at Cayman Enterprise City (CEC) — responsible for driving new opportunities, championing innovation, engaging members of the public, and leading the company's marketing and brand strategies in her enterprise-wide focused role.