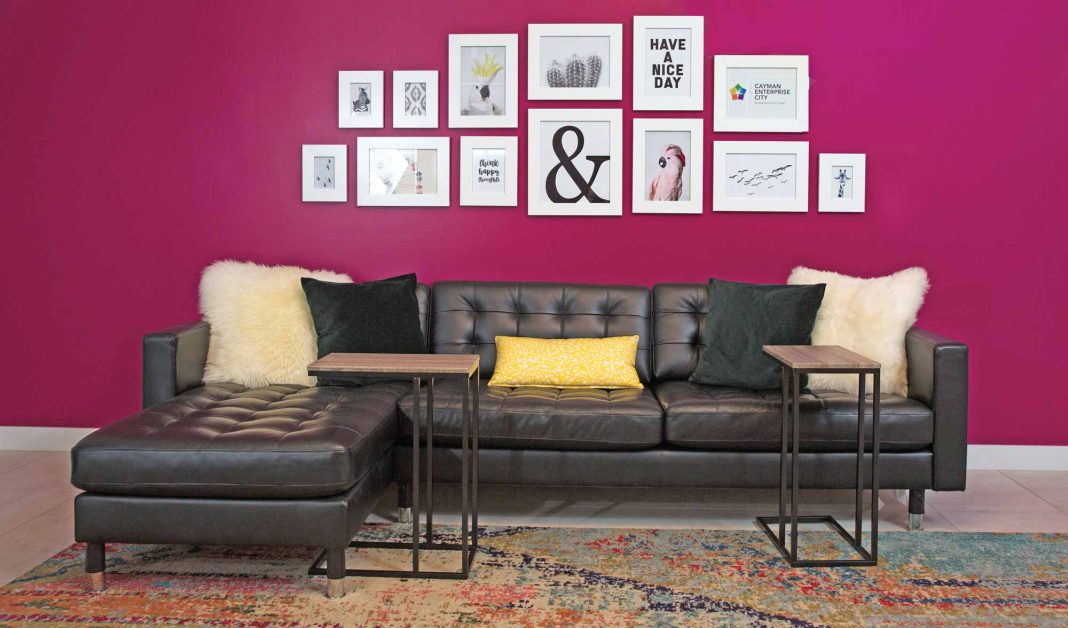 Article Published by Inside Out Magazine. Words by Catherine MacGillivray. Images by Stephen Clarke.
When making plans for the offices of Cayman Enterprise City, design mastermind Cindy O'Hara spent years looking around for the coolest concepts and most inspiring examples. She checked out the likes of Google, HBO, Netflix, Uber, Airbnb and Facebook.
"I've been making comparisons, tracking offerings and finding out who's the best of the best and what makes them unique and successful," she says. "I've recently selected 50 favourites and have developed detailed side-by-side comparisons, which has helped to guide Cayman Enterprise City's current products and offerings."
Ground-breaking for the 53-acre first-phase of the purpose-built campus took place in November 2018 and is expected to open at the end of 2020. In the meantime, Strathvale House on George Town's waterfront has been remodelled to accommodate many of Cayman Enterprise City's existing companies.
This includes community work spaces, numerous collaboration spaces, and work lounges with shared cafe facilities that all complement work flexibility.
"We were able to transform existing spaces through interior design," says Cindy. "The furniture, artwork, use of spaces, paint, whiteboards etc. has completely transformed the look, feel and use of spaces."
This will set the tone for the special economic zone's entire planned campus, which is being built over the next 25 years.
"Strathvale House has allowed us to be a bit experimental and put our interior design concepts into practice," says Cindy. "We can now see how the designed spaces are being used, test out the feel and functionality of the furniture, gain a better understanding of project timelines, and receive feedback from community members who are working in the spaces."
As well as being the chief development officer, Cindy is chairman of the board for Cayman Enterprise City and is the founding partner of Design (Cayman) Ltd., the company working with the organisation to develop the campus.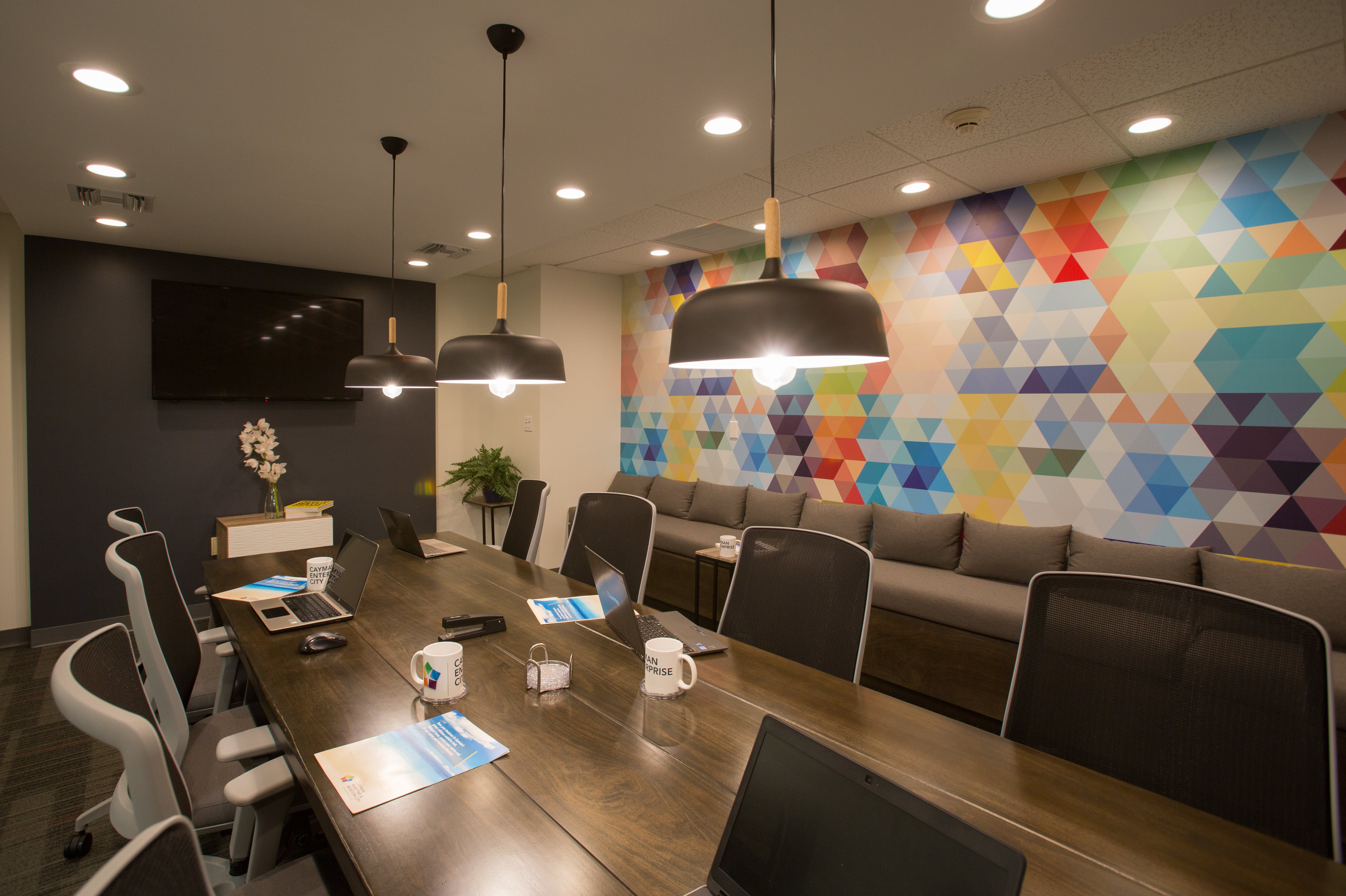 Cayman Context
It was crucial for Cindy for the architecture and interior design to have a sense of place that is both uniquely Caymanian and unique to Cayman Enterprise City.
"From the beginning, I asked myself what makes us/Cayman special, and the answer is hospitality," she explains. "We are world-renowned for our 'Caymankind' hospitality. With 135 nations calling Cayman home, it's one of the most welcoming places on earth.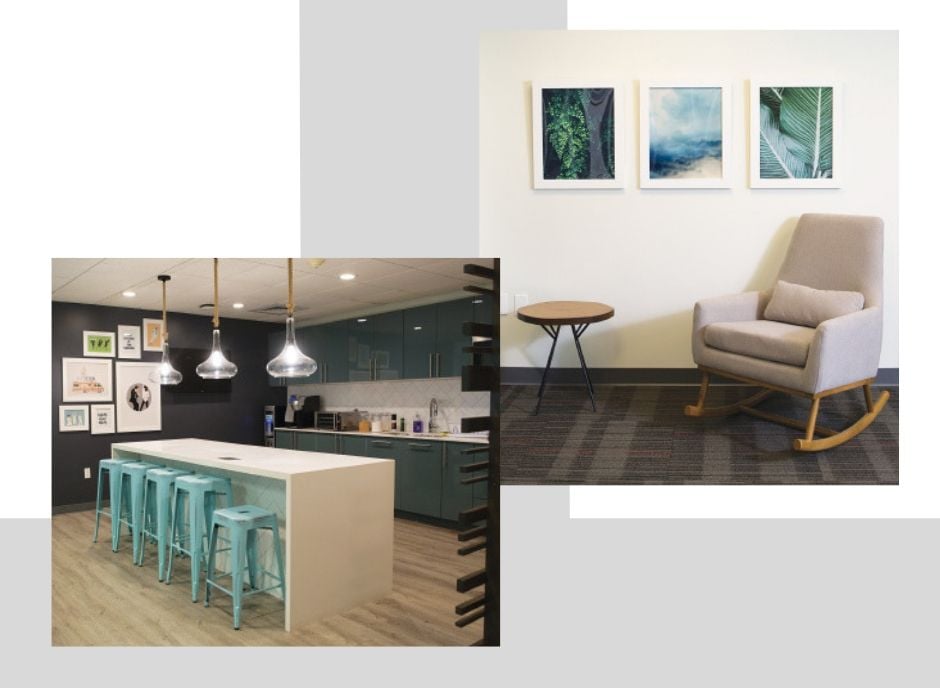 Artwork
A major part of the look and ambience of Strathvale House is the artwork, which has been sourced mainly online and then developed further by 2018 summer intern Stephanie Christian. She worked with the team's interior designer to create a cohesive collection which is meant to engage the clients' curiosity and creativity.
"The idea is that the artwork can be easily changed so that the spaces stay fresh and current," says Cindy. "The artwork offers community members conversation pieces."
The fifth floor has been designed with images from popular culture with a theme Cindy likes to call "heroes and bad asses".
"The work is humorous and beckons you to guess who the characters are and what movie, book, or TV show they are from," she says. "I am a bit biased, so we did include numerous images from various genres that are relevant in pop culture today which I like to call 'nerd chic'."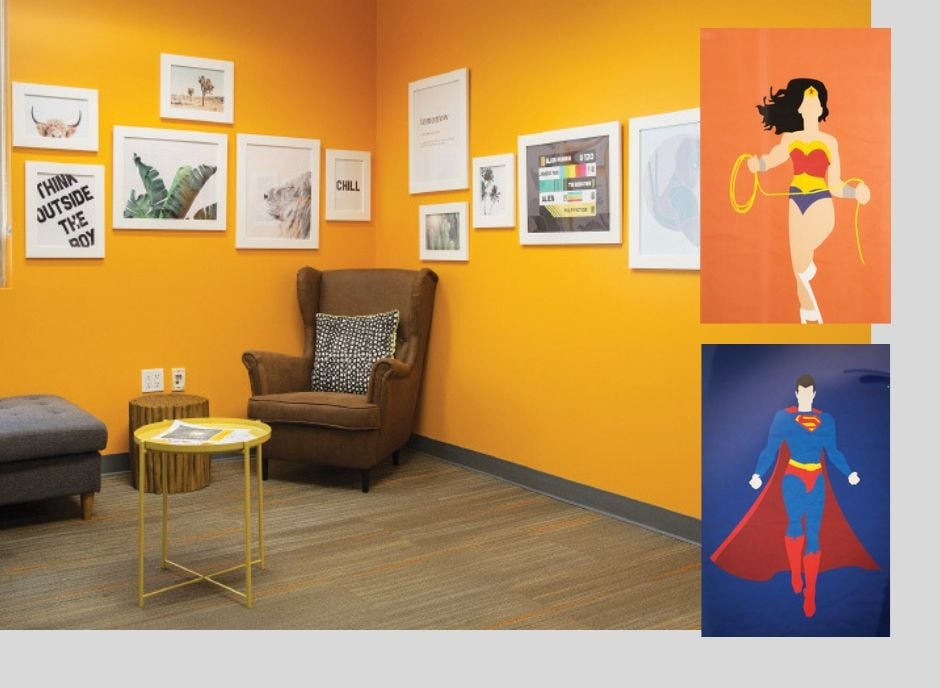 The fourth floor, on the other hand, includes colourful hotel-like images with a humorous twist. By playfully juxtaposing images, the work is intended to inspire creativity and signal that this is a quieter, eclectic floor, for contemplation.
"We had a lot of fun finding the themes for the various areas and it shows in the results; our clients have been raving about the various collections, to which we are constantly adding," says Cindy.
Local carpenter Jacob Arch was commissioned to design the boardroom table to help create a unique Cayman-based aesthetic – another example of how the interior design has been localised.
Shared spaces throughout the Cayman Enterprise City project come in all forms and styles. This includes formal vs informal spaces, quiet vs vibrant spaces, open collaborative spaces vs small focus spaces, and private vs shared.
"We call it 'work flexibility' as we know not everyone works efficiently in the same way," says Cindy. "This all plays an important part in offering Cayman Enterprise City community members excellent places to work in. We want people to feel at home and truly enjoy their place of work."

Cayman's Premier Home & Garden Magazine by Pinnacle Media Group Ltd.