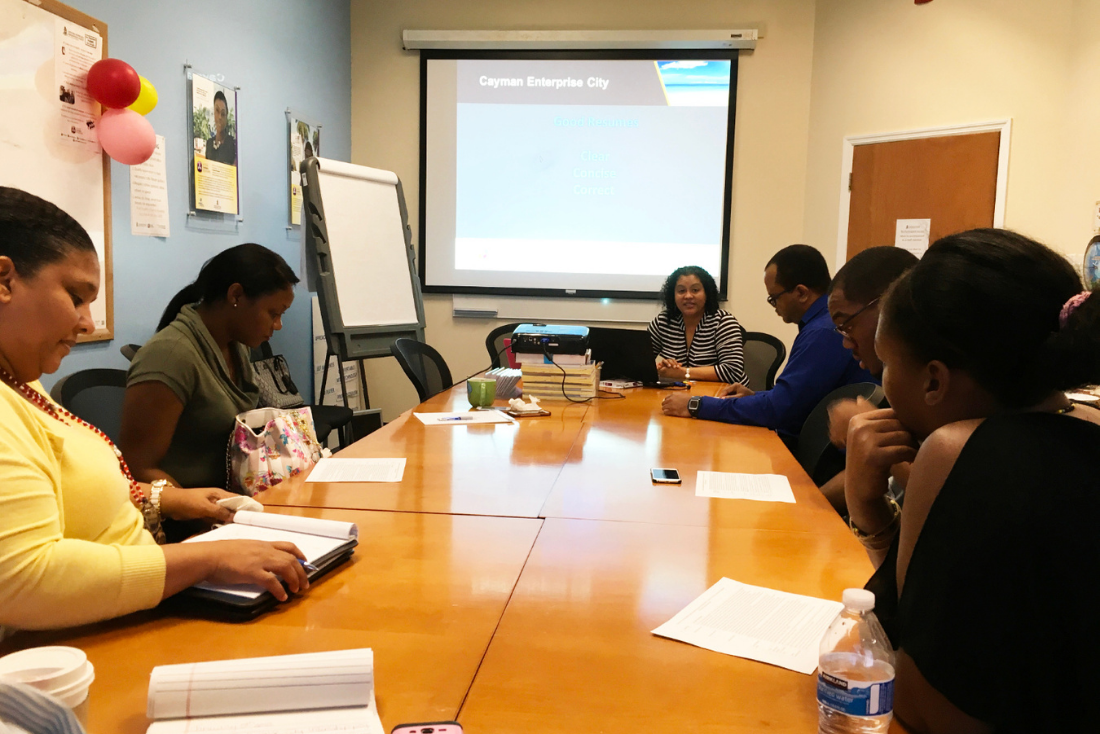 Cayman's special economic zone, Cayman Enterprise City (CEC), through its local jobs initiative Enterprise Cayman, actively partners with the National Workforce Development Agency (NWDA) to help improve job opportunities for Caymanians. A recent job skills training workshop illustrates how the partnership between the zone and the agency works to prepare them to compete for jobs that are developing within Cayman Enterprise City.
After reviewing applications submitted for its "Summer in the City" Internship Program, the CEC team decided young applicants could benefit from additional support and learning opportunities on how to apply for jobs.
Vice President of Client Services Maria Philip explains, "We noticed that many students are lacking some basic skills that might prevent them from putting their best foot forward with employers, so we decided to address this issue in partnership with the NWDA. We want our young Caymanians to have the best possible chance at internships in the zone and jobs to improve their career options," she said.
The CEC team reached out to Dianne Connolly, NWDA Manager for Training and Development. The one-hour workshop was held Friday, 5 January at the NWDA training room at Midtown Plaza in George Town. In addition to addressing the internship application process, the session also focused on other job hunting skills. Attendees received tips on how to write resumes and cover letters. They learned about email communication and etiquette; telephone and face-to-face interviewing; and networking and negotiation. They also wanted to know what employers look for when selecting interns. Enterprise Cayman representatives discussed the various internships available within special economic zone and noted that some internships have led to permanent jobs.
"As the zone expands, new jobs are being developed and we want our students to be aware of those opportunities," added Maria Philip.
The Summer in the City Internship Program is geared to young people 18 to 25 who have graduated from high school. The program begins in May and the length of an internship depends on the company offering it. There are currently more than 200 companies from 20 countries established in the special economic zone, and internship opportunities are being developed all the time. Workshop attendees were encouraged to sign up for NWDA's Employability 101, a 10-day training course designed to address some of the direct and indirect barriers to employment, the development of employability skills and soft skills training to assist them in their job search and employment readiness.
"The NWDA is pleased to partner with CEC to promote its internship program and provide students information on how they best prepare when accessing these opportunities. Internships provide the opportunity to build relationships with an employer in an industry of interest, gain valuable applied experience and allows employers the opportunity to guide and evaluate talent," said Dianne Connolly. "We would encourage young Caymanians to explore these specialised areas such as Media Internet, Commodities and Derivatives, Science and Technology, these are not jobs of the future, these are opportunities that are available now."
Those interested in opportunities offered through CEC's Summer in the City Internship Program can email info@caymanenterprisecity.com or call (345) 945-3722.
About Enterprise Cayman
Enterprise Cayman is a joint initiative between Cayman Enterprise City, the Cayman Islands' award-winning Special Economic Zone, and the Cayman Islands Government. It was developed to connect Caymanians with opportunities within Cayman Enterprise City. Ongoing programs include an internship program, a computer coding club, an online jobs portal and sponsorship of various STEM (science, technology, engineering and math) education programs. For more information about Enterprise Cayman visit Cayman Enterprise City or call 938-6300.
About The National Workforce Development Agency
The NWDA provides employment services and professional training for job seekers to prepare them for work readiness; from communication, business conduct, workplace etiquette and customer service, to career and employment counselling. For more information on the National Workforce Development Agency call 945-3114 or e-mail nwda.training@gov.ky.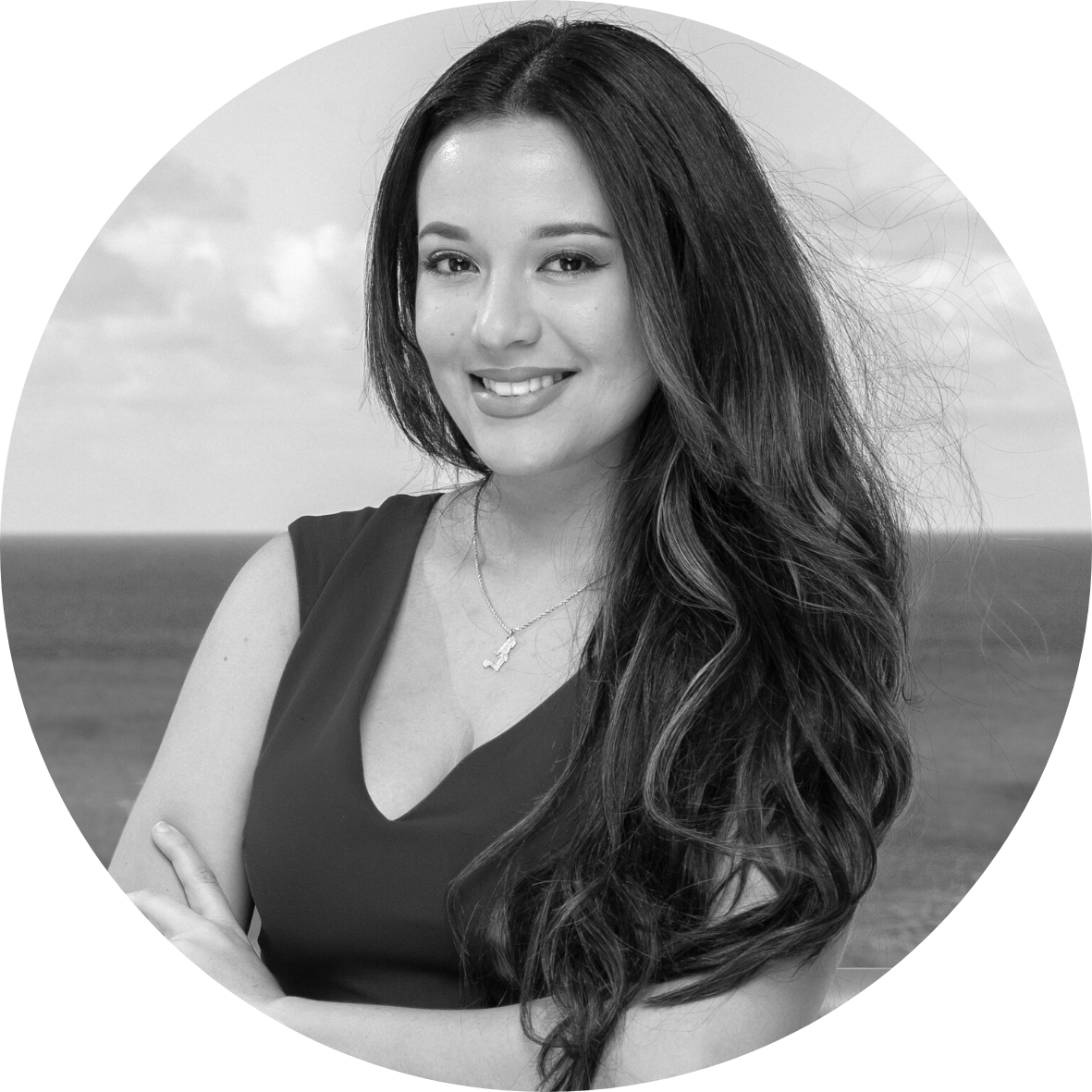 Chloe is the Executive Assistant to the CEO and part of the Global Mobility team. Assisting clients with the licensing, on-boarding and the ongoing care and satisfaction of CEC members. Chloe has over five years' experience in the business and financial sectors specialising in areas of customer service, business development, and relocation services.