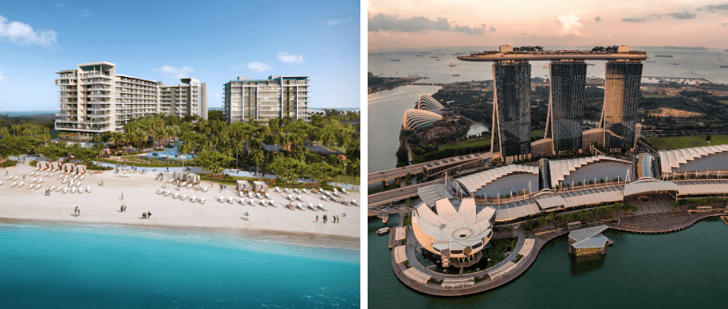 As two of the top offshore finance and business centres in the world, both the Cayman Islands and Singapore have a huge draw to international businesses in industries ranging from law and finance, shipping and commodities, to tech and blockchain.
We're here to break down the key differences in business and lifestyle between the two tax-friendly destinations and how to set your business up right in the heart of Cayman's tech centre.
Relaxed Island Living with Gateway Cities at your Doorstep
The Cayman Islands boasts a standard of living comparable to that of Switzerland with endless summers and is a gateway to the Americas. Cayman has a significantly lesser population to that of Singapore and a more relaxed environment. Reported to be the most idyllic island to live on, Cayman is the perfect place to get away from the standard hustle and bustle.
Grand Cayman is only a short one hour's flight from Miami and three hours from New York City. There are multiple daily direct flights to many major gateway cities in the US like Atlanta and Chicago, and international flights to Toronto and London. Cayman is an English-speaking country that is a safe place to live and work. The local population is incredibly friendly, and this environment facilitates networking for businesses of all sizes.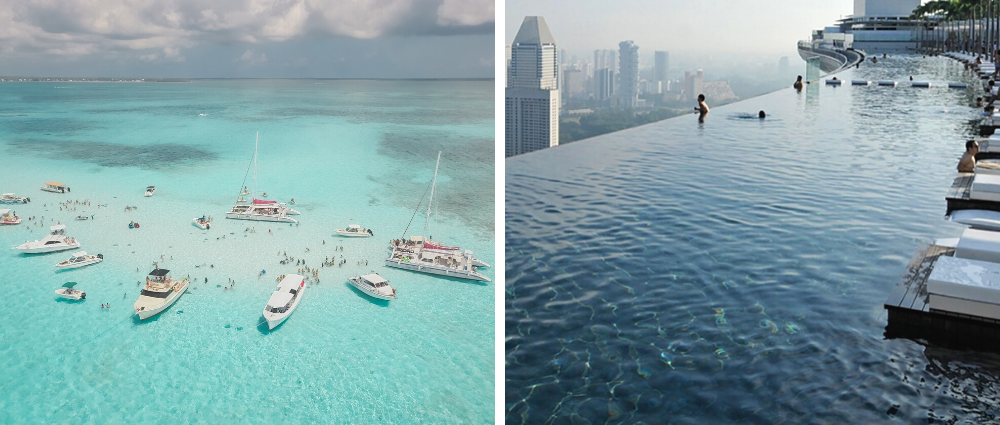 Vibrant Multicultural Community
While Singapore has a thriving market for expat living, the Cayman Islands has been home to many from abroad for more than 50 years. The number of those who move from abroad to call these islands home continues to grow. There are currently over 130 different nationalities residing in these beautiful islands and 50% of the resident population are expatriates.
This makes for a brighter, more culturally diverse community. The wide range of nationalities in the Cayman Islands also means access to a globalised workforce and diverse talent for your business.
World-class Private Healthcare System
The Cayman Islands, already possessing a world-class private healthcare system, is quickly on its way to becoming a top healthcare destination. Cayman provides a wide range of ultra-modern medical services, ranging from specialist clinics to large, sophisticated state-of-the-art hospitals.
Grand Cayman is served by three well-equipped, advanced hospitals; two of which are private-owned, and one hospital is public. These are Health City Cayman Islands, the Doctor's Hospital (formerly the Chrissie Tomlinson Memorial Hospital) and the Cayman Islands Hospital, popularly known as George Town Hospital.
The medical tourism industry in the Cayman Islands continues to thrive and Health City is a shining example. Their focus on efficient health care delivery has put the country in the international eye for world-class medical services.
Stronger Currency, Lesser Cost of Living
The Cayman Islands dollar (KYD) is amongst the world's top 20 currencies and is currently the 6th strongest currency in the world. While it is said that global currencies often fluctuate depending on political or economic conditions in each country, the Cayman Islands dollar is pegged to the US dollar and does not fluctuate in global foreign exchange markets. Setting up your business in Cayman gives you access to a very strong and stable currency.
The cost of living in Singapore is 83.8% more expensive than the Cayman Islands for transportation and entertainment. Groceries and housing rank as slightly more expensive in Cayman, however, unlike Singapore, Cayman is truly tax-free, levying no tax on individuals or businesses. This results in earning a higher income that allows you to afford the necessities and enjoy a coveted, high standard of living.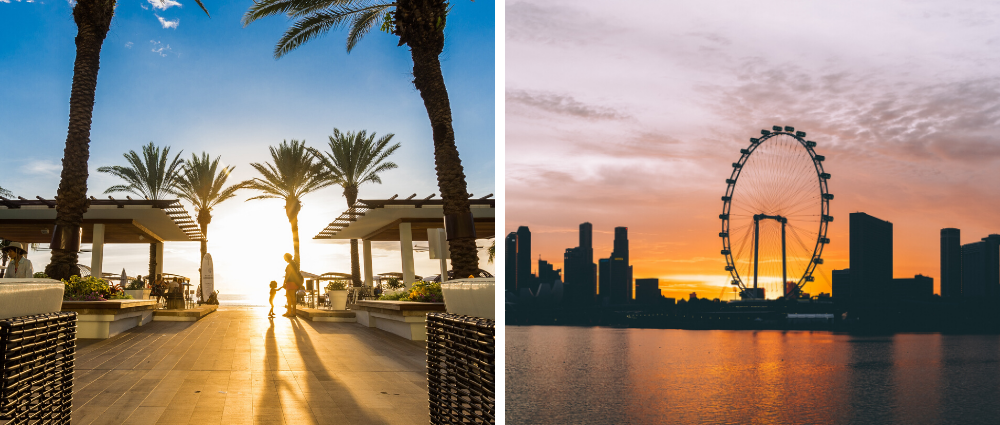 The Least Complex Jurisdiction in the World
According to the 2019 Financial Complexity Index, the Cayman Islands remains the least complex jurisdiction in the world. With a well-established financial industry and healthy economy, it is easy to see why the island nation has maintained this attractively low level of legal and financial complexity. It is said that the Cayman Islands perform particularly well for compliance, tax, reporting, and bookkeeping.
Cayman is committed to keeping pace with global regulatory standards and authorities have worked hard to ensure Cayman is a transparent and pro-business jurisdiction that is an ideal and easy place for foreign businesses to operate.
Easy Relocation and Business Setup
At Cayman Enterprise City (CEC), making the move to offshore business has never been easier. CEC is home to three specialised knowledge-based and technology-focused special economic zones that have been attracting companies from across the globe to set up a physical business presence and take advantage of Cayman's tax-free environment and other jurisdictional benefits. Companies that set up in this thriving business hub also gain access to exceptional concessions.
If you'd like to explore options for your business and find out more about living and working in the Cayman Islands, get in touch with us today. We have over 300 businesses established within CEC who are incredibly diverse in industry and size and we would be happy to put you in touch with as we consult with your on your business needs.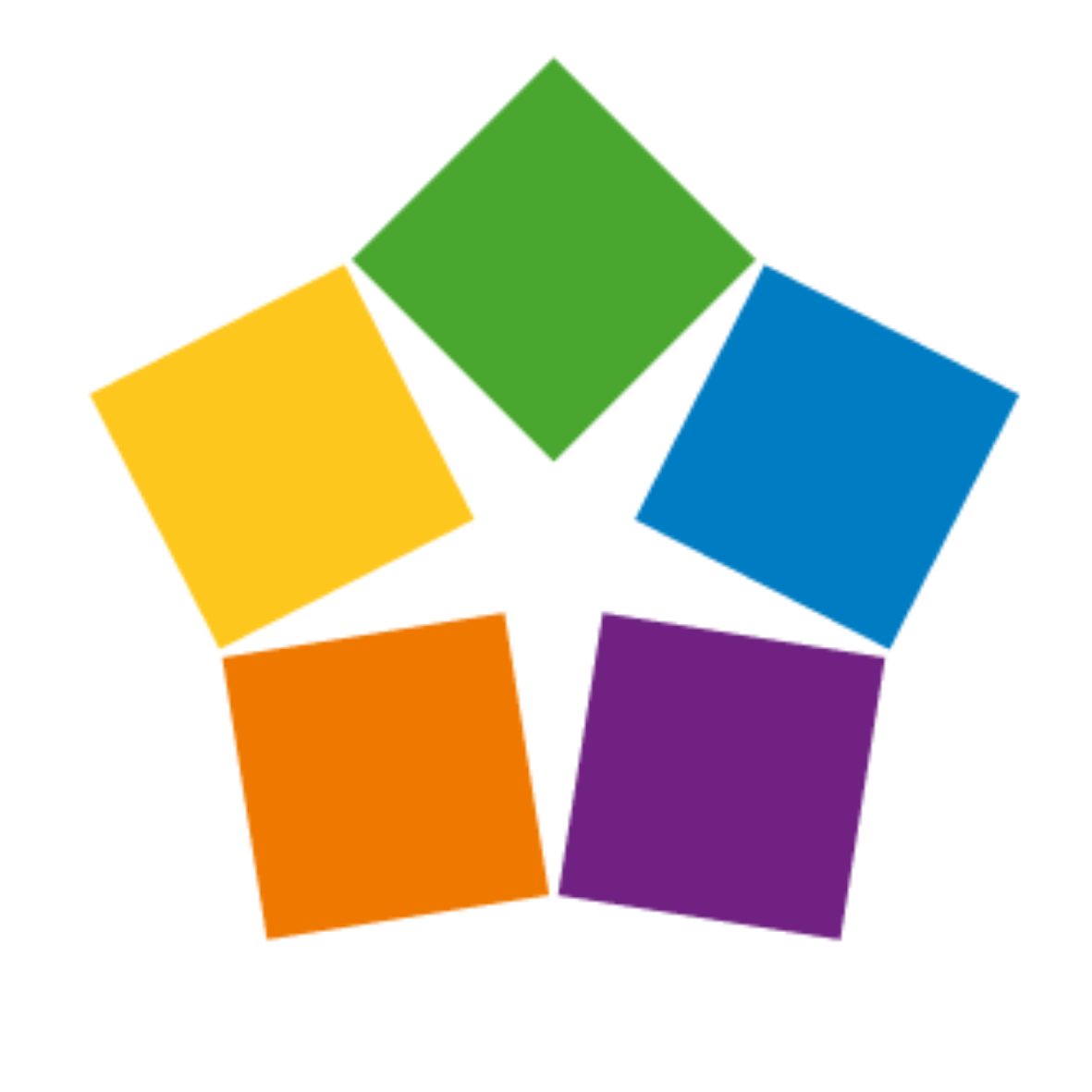 Home to a vibrant community where global business thrives.