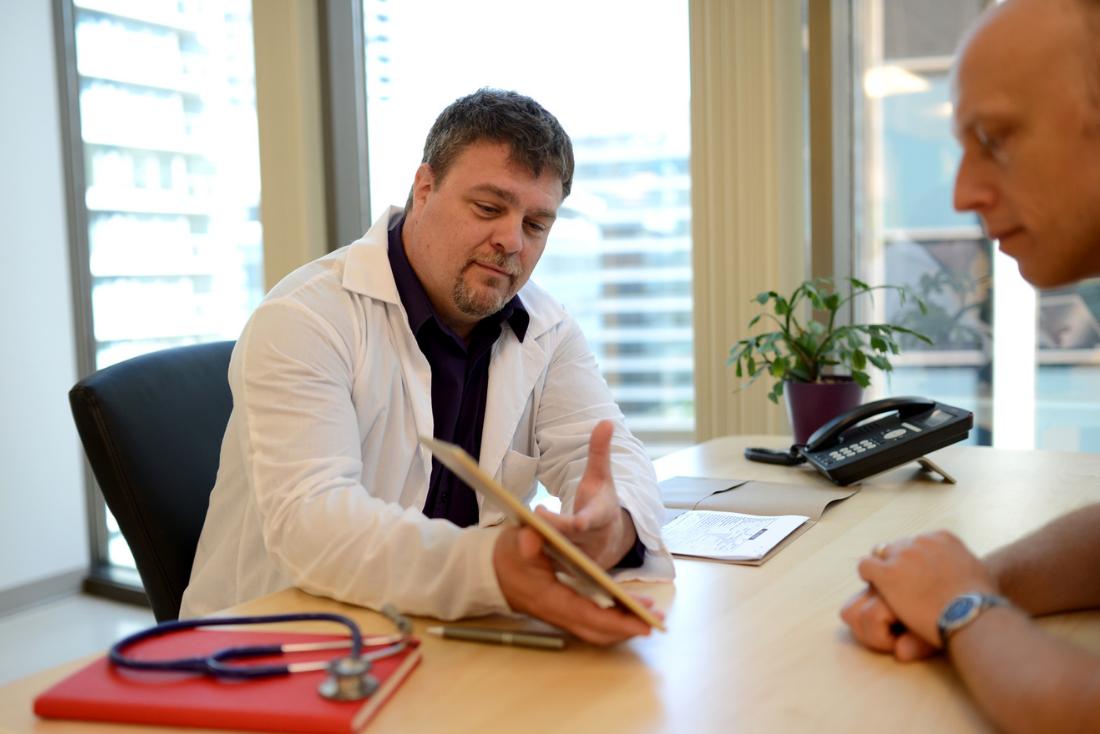 Having been part of Cayman Enterprise City (CEC) for almost 10 years, AirG Global Holdings President, Michael Kader was an early adopter. For nearly as long, he's been developing passion project BrainTest which is now changing the way patients can benchmark and detect cognitive impairment symptoms themselves.

We caught up with neurologist Dr. Doug Scharre and Michael Kader to discuss what led to BrainTest, how it's progressing cognitive impairment diagnosis, and what the experience has been like for the last 10 years in Cayman.




CEC:

Thanks for joining us, let's start with what BrainTest offers.


DS:

BrainTest helps to identify and detect mild cognitive impairments as early as possible. Are you just ageing normally? Are you having potential issues with your brain or cognitive loss? It can be used to identify people with more severe stages and dementia as well. The earlier we can do this, the earlier you get treatments, the more options you have for management, and typically this leads to better outcomes. BrainTest allows you to have a self-administered automated cognitive assessment tool that people can do without the help of an administrator, and it still provides a validated and meaningful assessment.



CEC:

That's really interesting, what led to the development of BrainTest?


MK:

BrainTest started as a passion project as a couple of our founders and team had family members who were suffering from or had died from dementia and Alzheimer's. We were looking to do something different within our business to create products that aren't games or social entertainment products.
We thought that the health and wellness field back then was underserved in the app environment, in particular the area of cognition. We started BrainTest before all the 'brain games' came out which are all really just games. But because our strengths were always direct to consumer in our parent business, we felt that having BrainTest self-administered was critically important. The other options that were out there at the time required administrative testing.



CEC:

When did you partner with Dr. Doug Scharre and Ohio State University (OSU) Wexner Medical Center?


MK:

We had this whole direct-to-consumer ethos in our company and the skills for online user acquisition. But what we didn't have was the medical world which is a world unto itself. We're smart enough to know what we don't know so we brought on people to help navigate us into this product.
We found the SAGE test and then met Dr. Doug Scharre at OSU and after that partnered with them, and they've been a very good partner for us.



CEC:

Dr. Doug Scharre you created the initial SAGE test, what was the starting point of the SAGE tests for you?


DS:

Well, I'm a Cognitive Behavioural Neurologist and so I see patients with memory disorders, and they are usually referred to me by their primary care provider. I was frustrated because people were coming in pinpointing symptoms from three or four years ago and they should have been identified and diagnosed much sooner.

There are a lot of factors for their delay, but some examples are:
1. They don't think it's an issue and everyone has memory problems getting older, and they don't want to bother their doctor about it.
2. They are embarrassed because they begin to lose memory and they don't want to tell anyone.
3. Their doctor may not have given them time to talk.

But whatever the reason, by the time their thinking and memory issues were so obvious to come to a neurologist, they had lost years of time where they could have been diagnosed and treated. And for people with early cognitive disorders, and this is true for a lot of medical conditions, the earlier you catch it, the better the treatments work. So, to answer your question, I wanted to come up with a better way of identifying these people and getting them in earlier for appropriate treatments.



CEC:

Is there anything out there currently that tackles this?


DS:

Well, the self-administered feature was the new concept. We wanted to make it practical because primary care physicians already have to ask about cancer screening, depression screening, and now add cognitive screening. They also have to update the patient's medical history as well as their medication. And their time constraint means these things weren't getting done on a timely basis and people's cognitive impairments weren't being identified. There wasn't a way to test cognitive abilities in a self-administered way that did not require a medical assistant, a doctor or a nurse. The existing process was inefficient and cumbersome. Plus, your need of an administrator distracts from their other work, and you needed a place to perform the test on the patient and then get the results.



CEC:

With BrainTest, where can it be performed instead?


DS:

As it's self-administered it can be done at home before you go in to your doctor's appointment, or even in the physician's office in a corner area where you are not disrupting patient flow and you just turn it in before you leave.
It's a case finding or a screening tool. You can also use it to follow patients over time which is very useful. It's designed for both identifying early cognitive issues and then also to measure any change or progression over time.

When we developed the SAGE test initially, it was in a paper form and then we joined forces with AirG and put it in a digital form with identical test questions called BrainTest.



CEC:

What was the process like going from the original paper test to what BrainTest is today?


MK:

When we first started with BrainTest we thought it would just be a direct-to-consumer app but we underestimated the other side of the business which is memory clinics, universities, drug companies many of which are conducting studies about cognition.

That has been an interesting learning experience but a massive growth of the BrainTest product. Right now, we have 8 universities in the US running studies and they are using BrainTest to measure cognition. And the fact that our test is validated and self-administered are all massive advantages.

Particularly now with COVID and older people tend to be in a more vulnerable position, and they're not the ones rushing to their doctor. They have the ability to take the test remotely.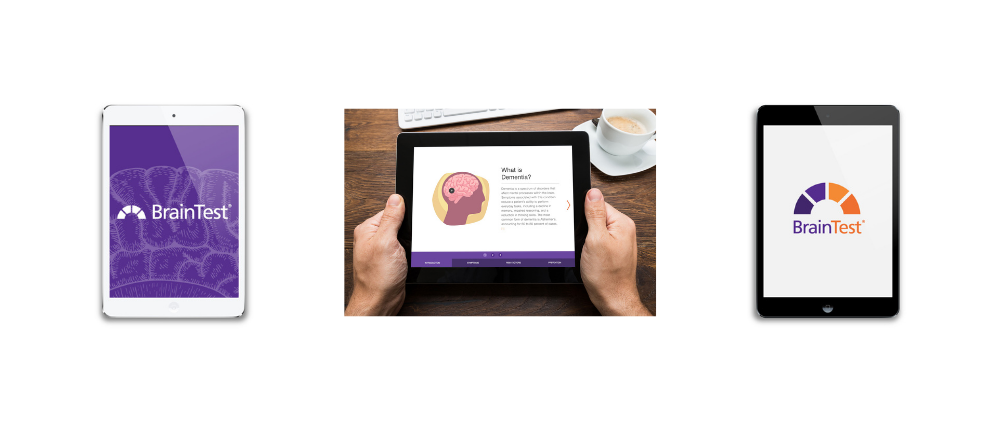 CEC: Any advances that make the medical system more efficient and give power to patients is a great thing. How often should someone do the test? Or when should it be on their radar to take it?
DS: People should take the test or consider taking the test if they have any cognitive change or when they, or someone they know, thinks they are having memory or thinking problems, planning problems, visual or spatial problems, or trouble coming up with words.

It is best to get the earliest possible cognitive baseline and then taking your BrainTest results to your physician so they can figure out what might be causing the cognitive issue. You need the physician, as BrainTest is not diagnostic of any specific condition. It doesn't tell you that you have a particular disease, it tells you the state of your thinking. And there are a lot of things that can cause that. I would say as you get older, it's a good idea to start tracking your cognitive skills because then if there's a change, you can see how good you used to be. Everyone's baseline will be different so it's important to know where you started.

In the US they have an annual wellness visit at age 65 which is also when you can start Medicare. So that's a reasonable time to be tested. There's only 3% of people that have dementia at age 65 with a few more having mild cognitive impairments.

Typically, if you have no symptoms then every six months or once a year up until you're 70 is a good idea. If you have some borderline changes on the test or when you go over 70 the risk is higher so we would suggest every six months.

If there are cognitive changes you don't want to be waiting a whole year. That is my recommendation from a cognitive standpoint.

CEC: Will the kind of cognitive data processed from BrainTest have wider implications in the medical community?
DS: Well, there certainly could be wider implications. The ease of being able to do something digitally increases the ability to reach people further away, take tests wherever you are, bring more people in to get evaluated. They may not have a neurologist in their area or, if they do, they could be stretched so thin they cannot see all the people that needs to be tested. But the digital test allows someone to take it and be scored automatically and sent to their physician.

Then if the provider see borderline changes, they can request they come in and start the diagnostic process much earlier on, and that's a huge benefit. You can still do this with paper, but you need someone to mail it, get it to a doctor, scan it, and someone has to score it. The digital BrainTest, is much more efficient.

The other thing we're finding is in the arena of clinical trials. I'm a clinical researcher and our goal is to find better treatments for dementia or cognitive impairing conditions like Alzheimer's. Being able to find individuals that would fit the criteria for a clinical trial can help fill up these trials and get potential study treatments, which if successful, to be available to the general population much sooner.

Using validated cognitive assessment tools like SAGE and BrainTest also costs the medical system less money because patients are taking these tests and discovering if they have cognitive issues for the cost of a few dollars. Usually those coming in with memory problems would get a blood test, an MRI, or neuro-psychology tests. $4,000 later and you find out, ok everything looks normal.

CEC: It sounds like BrainTest is making a big impact in cognitive screening. Michael, from the business side, what made you decide to establish in the Cayman Islands all those years ago?
MK: BrainTest is a subsidiary of our parent Canadian-based company AirG. We've been in the mobile industry for nearly 22 years. We deal with 150 cell phone companies in 75 countries. Over the course of our history, we started to do more business internationally so being in a more central location felt like something we needed to do.

Of course, we had offices in various other countries so when we were reorganising the parent business around 10 years ago, we decided to put an office here in Cayman. We were attracted to the Cayman Islands and CEC pretty much sealed the deal for us which was around 9 years ago now.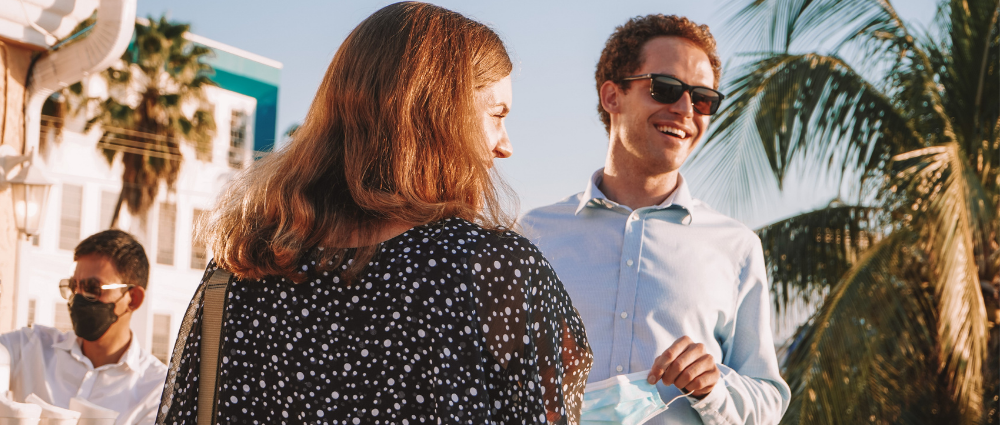 CEC: And what were some of the deciding factors for you?
MK: The ease of setting up was a big one because when looking at other jurisdictions you have to factor in how easy it is to set up and operate there. Cayman has a great infrastructure and solid legal system as well as now a very strong intellectual property regime.
What tipped us over was the facilitation of getting up and running and continuing to run with CEC. So, all of this was happening when we were dealing with moving our parent company and it was just a natural flow to set up BrainTest as a standalone company in Cayman too.

CEC: You were one of the early companies in CEC, what have you seen evolve over the last decade?
MK: CEC has really advanced their business model to make it as easy as possible even though the landscape has been changing constantly. We operate in other economic zones in other countries and CEC is far superior to anywhere else. What we have here we also have in Dubai and it's like night and day in terms of operating benefits and advantages and the sense of community CEC provides.

CEC: What's your favourite part of Cayman? What do you like to get up to?
MK: I'm a beach person, so for me, a fun thing is scuba diving and snorkeling or being in the water or sand. The ocean and the beach were the big sell because I'm from Canada and just being outside is so rewarding, when I'm not working of course!

A big thank you to Dr. Scharre and Michael Kader for taking the time out of their busy schedules to talk with us about BrainTest and their CEC experience. If you want to set up a physical presence and grow your international business in Cayman, visit our business set-up page to learn more.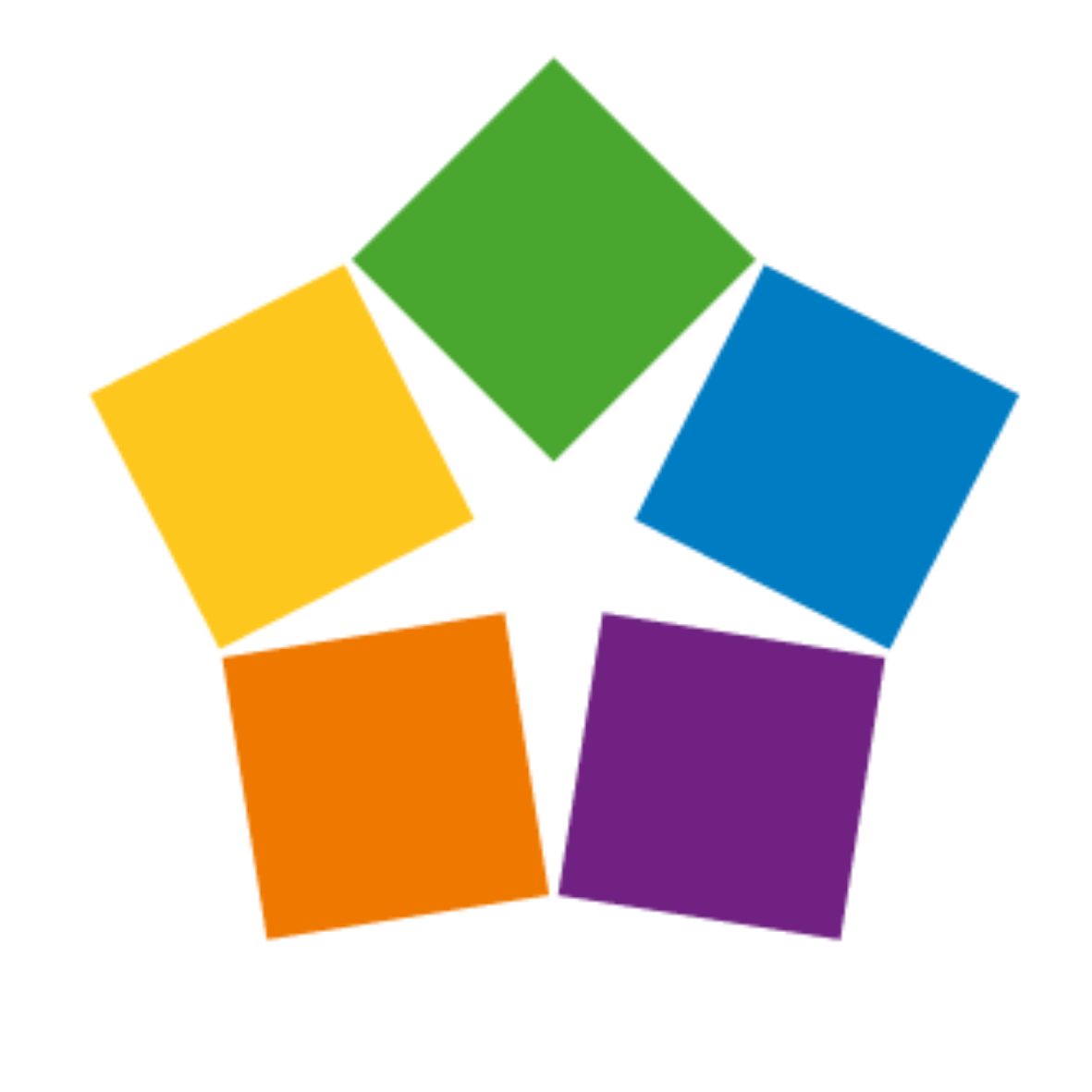 Home to a vibrant community where global business thrives.