Cayman's Ship and Yacht Registry
Cayman is hte Carribean Internation Maritime Centre with a cnetury-old ship and yacht registry that is United Coast Guards (USCG) Qualship and 21 Rated and white listed on the Paris and Tokyo Memoranda of Understanding (MOUS) on Port State Control (PSC), as well as being part of Category 1 Red Ensign Group.
Offshore Yacht and Merchant Shipping Registration
Cayman is a leader for offshore mega-yacht & super-yacht registrations, as well as commercial vessel registrations. Cayman's Registry is among the top 15 flags in the world, and known for high quality service and technical excellence. Our seafaring heritage, our location at the crossroads of major shipping lanes, and our business-friendly government makes us a reliable partner in international waters.
Cayman Islands Shipping Registry
The Cayman Islands Shipping Registry (CISR) provides a dynamic environment that supports its clients' efforts to maximise their respective stakeholders' interests in global shipping, while promoting compliance with international maritime Conventions in the areas of maritime safety and security, environmental protection and the welfare of seafarers. Its services include vessel registration, survey and certification, crew compliance, vessel construction supervision and maritime consultancy.
A Favourable Operating Environment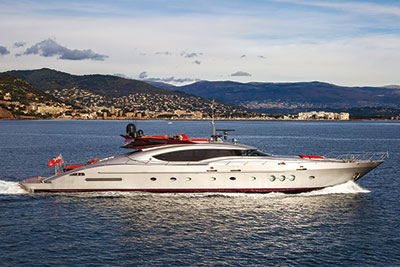 Cayman is a safe, stable and secure entity, which offers a solid political, legal, fiscal and social environment with a stable parliamentary democracy since 1831 and modern, comprehensive maritime legislation based on English Common Law. This allows flexibility for owners without compromising safety and offers excellent mortgage protection provisions to secure the rights of mortgagees and financiers
The Registry provides a customer-focused, responsive, high-quality service and has global reach, being located in 15 countries and 19 locations including the Cayman Islands, Brazil, China, France, Germany, Greece, Italy, Japan, The Netherlands, Panama, Philippines, Singapore, South Africa, United Kingdom, and the United States.
Find out how establishing in the Caribbean's maritime centre benefits your business. Call us on +1-345-945-3722 today or email: info@caymanenterpriseCity.com for more details.