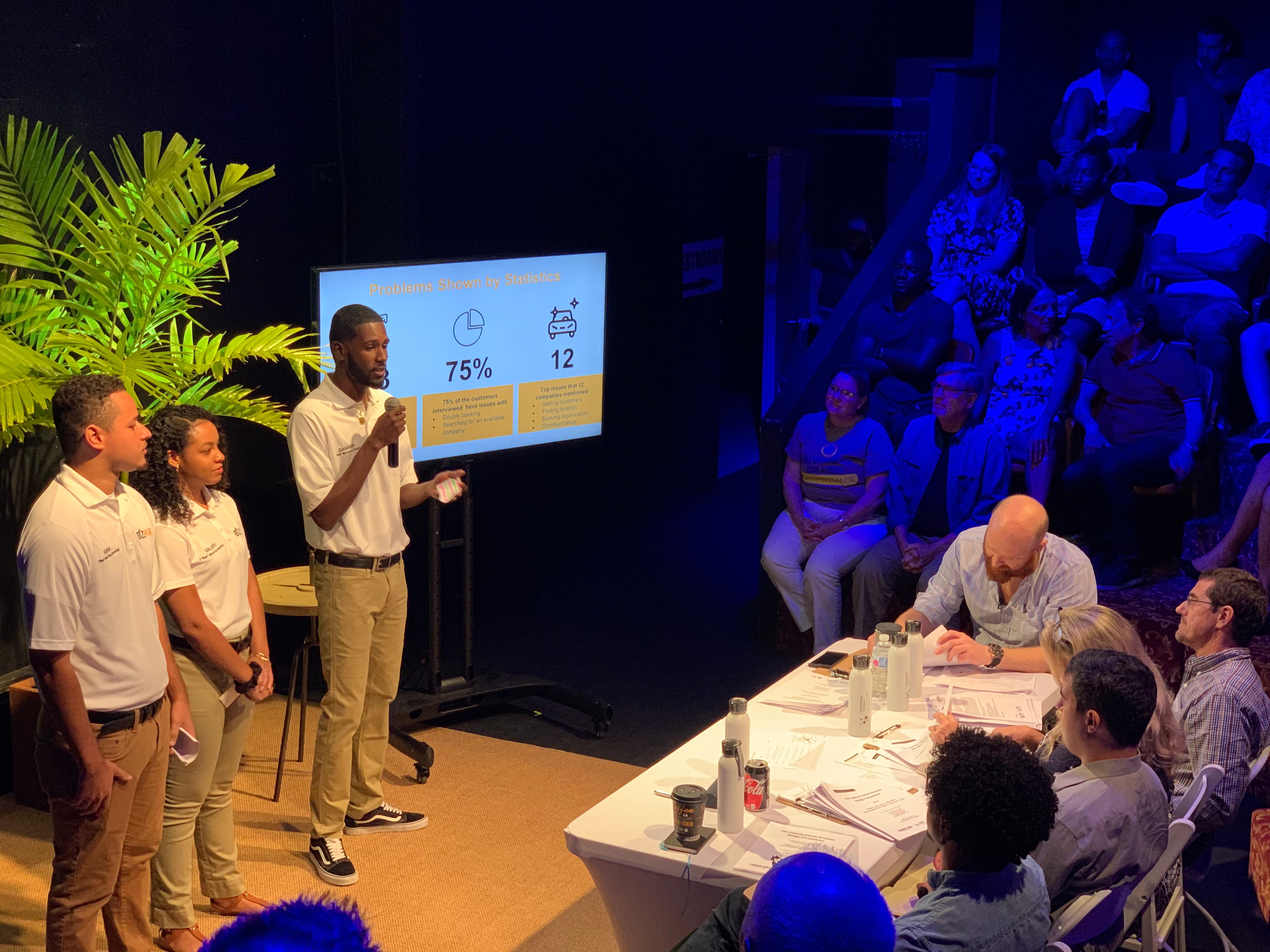 George Town, Grand Cayman, Cayman Islands (24 February 2022) – The 2022 Cayman Islands Business Design Competition produced by the NPO Enterprise Cayman and sponsored by Cayman Enterprise City has been developed to help creative individuals and aspiring entrepreneurs to fast-track their business ideas and get projects off the ground faster with the assistance of professional support networks.
"The Cayman Islands Business Design Competition is helping to strengthen Cayman's supportive innovative ecosystem," explains Charlie Kirkconnell, CEO of Cayman Enterprise City and Director of Enterprise Cayman. "The competition fosters knowledge-sharing amongst professionals and helps to drive business innovation."
Creative individuals, businesses, and entrepreneurs were invited to apply to the high-impact competition to help launch their next innovative business idea. Residents of the Cayman Islands over 18, had until 30 January 2022, to submit their business design proposals.
The 2022 Finalists...
The following top 10 business ideas and entrepreneurs are now a step closer to winning the "Project of the Year", a cash prize of USD $10,000, as well as sponsored business services packages valued up to an additional USD $13,500.
Cafe de la Etudier: a Café, office and study space by Janaye Prehay, Rhon Royer & Greyshell Bent
ConnectKind: a Social hub for volunteers and stakeholders by Jennifer Marshall
Dark Horse Tan: a Body positive & healthy self-tan products and service by Amber Ford
Emailchaser.io: a Marketing tool for contact emails by George Wauchope
Gift Fairy: a Digital gift-cards app by Daval Gregory & Berat Recepoglu
HelloKlub: a Community activity club app by Jesper Barrozo & Chlouie Gaetos
Ports & Shipping Lines App: a Web based logistics tool for shipping by Willem Jacobs
SECRET2SAFETY: a Self-defence product for women by Lakeisha Mason
The Wellth Club: a Socially responsible health club by Taryn Stein
Presto: an On-demand laundry service by Dhalia Dames
With an impressive cohort of submissions, these finalists were judged and shortlisted based on their business idea as a whole, including the project's potential, viability, innovation, and the impact to the community both long-and short-term.
Finalists will now take part in an intensive "Design Weekend" on the 26th and 27th of February where, with the help of the instructors and seasoned entrepreneurs, they will prepare for their final presentation at the "Pitch Day'' in front of a panel of judges set to take place on the 2nd of April.
"This competition is a very exciting initiative for the Cayman Islands, where entrepreneurship is integral to our economy and community. Our finalists' proposals hold real potential for creativity, innovation and business success. The coming weeks will be a thrilling time for our finalists, as we connect them with our extensive network of industry experts to help them along the path to becoming local entrepreneurs and business owners," said Peter Reilly, VP of Public Engagement and Technology of Enterprise Cayman. "Whilst our Cayman Shark Tank pitch day will mark the end of the competition, we hope it is just day one for our winners and the new opportunities and businesses that this initiative will create."
The design weekend will include an array of activities and workshops on financial planning, market research, intellectual property, raising capital, public speaking and more, to help competitors refine and improve their business ideas with the help of some of Cayman's top entrepreneurs, innovators, and business professionals. The design weekend will include workshops such as:
Althea West-Myers - Competition Instructor, The Cayman Islands Centre for Business Development
Alicia Sizemore - Competition Instructor, Financial Planning Master Session, Founder of White Cloud Accounting KY
Charlie Kirkconnell - Competition Instructor, Setting-up your Cayman Islands Business, CEO, Cayman Enterprise City
Fiona McDougall - Competition Instructor, Business Start Ups and Growth, Professor/Owner and Director at Healthy Futures and Healthy Growth
Ivan Eubanks - Competition Instructor, Public Speaking, Interim Dean of Business & Finance at The University College of the Cayman Islands
Michael Jenkins – Creating the Greatest Pitch Deck, First Ascent Ventures
Ramona Tudorancea - Competition Instructor, Raising Capital & Project Mentor, Founder and Managing Director, JB Advisory Services SEZC
Rich Dyer - Competition Instructor, Market Research, Co-Founder, Massive Media
Rudolph Johnson – Business Innovation, Innovation Consultant, Barclays PLC
Tanya Wigmore - Competition Instructor, Going to Market, Founder & Chief Growth Officer, CRO:NYX SEZC
Tom Jenkins - Competition Instructor, The Reality of Business Ethics, OpenText Corporation, Communitech
Following the design weekend, finalists will have one month to prepare for the "Pitch Day" where competitors will present head-to-head for the chance to win "Project of the Year" and take-home USD $10,000 plus $13,500 in business startup support services. Other coveted prizes available include the USD $2,000 "Community Impact" award, for a business proposal that makes a difference in the community sponsored by eShore and the USD $2,000 "Creativity Award," for a business proposal that is inspiring, new, or unconventional sponsored by Ava Labs. All ten finalists will receive a business support "Prize Pack" valued at over $1,500 and one year complementary access to the Enterprise Cayman Launch Labs studio!
Tickets will be made available to members of the public to attend "Pitch Day" where teams will compete by presenting their projects to a panel of judges. The event is set to take place Saturday, 2 April 2022 10:00 AM - 1:00 PM at the Prospect Playhouse Theatre. For more information email innovate@designsprintcayman.com.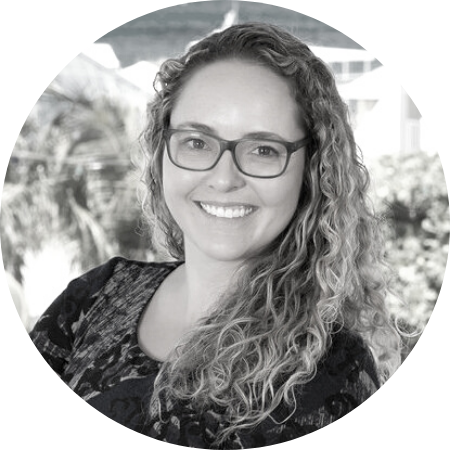 Kaitlyn Elphinstone is the Chief Marketing Officer at Cayman Enterprise City (CEC) — responsible for driving new opportunities, championing innovation, engaging members of the public, and leading the company's marketing and brand strategies in her enterprise-wide focused role.