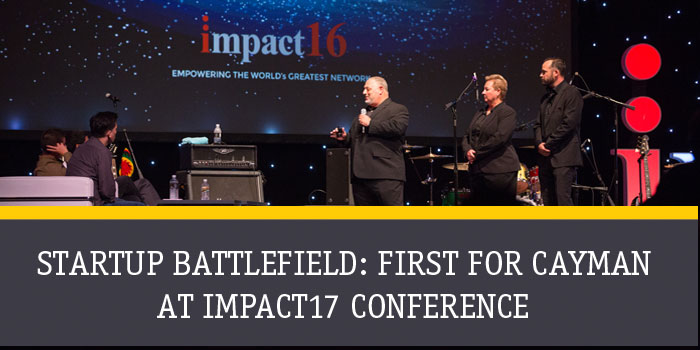 Three startups will present their ideas to a panel of expert investor judges at the 'Leadership in a Lightspeed Industry' IMPACT event this April in Cayman.
Cayman Enterprise City (CEC) and the Internet Marketing Association (IMA) are bringing a new generation of talent and innovation to this year's IMPACT17 Conference being held at the Kimpton Seafire Resort & Spa from 27th – 28th of April.
IMA's Startup Battlefield events give three up-and-coming companies who have been short-listed as finalists, the opportunity to present their ideas and win a promotional PR and marketing package from a panel of investors, who judge the entries and crown a winner after short presentations. This year's investor judges include Faquiry Diaz of mxHero, and Brian Wong of Kiip. Competitors in the IMPACT17 Startup Battlefield include Feello, Takenote and Equity Bender.
The IMPACT17 conference follows the IMA event tradition of assembling marketing and technology thought leaders for an exciting series of talks and networking events that focus on the future of marketing and tech in the digital world. Startup Battlefield events are an invigorating part of the process, bringing together rising stars and established pros to form a mutually beneficial arrangement of product and investor. CEOs and CMOs of leading global brands mingle with tech leaders from startup firms that are just starting down the road to success. It's the perfect blend of promising talent and entrenched success for an event that's focused on the theme of 'Leadership in a Lightspeed Industry'.
Cayman will play host to these events, making the Kimpton Seafire Resort & Spa and the other event locations around Seven Mile Beach, the centre of a melting pot of innovation. From the disruptive solutions offered by cutting-edge startups to the expertise and knowledge of leaders from established companies such as Adobe, Evite, Microsoft and Jet.com, the IMPACT17 conference attendees will have a wealth of networking and informational opportunities to take with them after the event concludes. The Startup Battlefield event is the final afternoon event on the 27th, giving attendees an exciting finishing note to enjoy before heading off to the evening networking dinner.
"Startup Battlefield events have become a central element of our IMPACT conferences," says Sinan Kanatsiz, Chairman and Founder, IMA. "We're thrilled to host yet another exciting head-to-head competition between three of the most promising startups on the horizon. Our distinguished panel of judges will have their work cut out for them as they select a winner."
"As co-hosts of IMPACT17 we are extremely excited about this element of the conference, as this will be the first time a Start-Up Battlefield has been held in the Cayman Islands. I am particularly delighted that the IMA is inviting local companies to enter, as this is perfectly aligned with our goal of promoting technology-focused entrepreneurship in Cayman and connecting Caymanians with opportunities being created by the CEC Special Economic Zone" said Charlie Kirkconnell, CEO of Cayman Enterprise City.
Entrants to the Startup Battlefield competition are judged on criteria such as leadership, background and technology, giving investors a complete view of each company's foundation and future plans for success. Previous Startup Battlefield winners have included Feed.fm, which won the third annual competition at IMPACT16.
Tech-focused start-ups that are interested in entering the IMPACT17 StartUp Battlefield, should email Hall Roosevelt at hroosevelt@imanetwork.org by 24th April, with the name of their company, 2-3 paragraphs about their start-up story, their struggles and vision. If short-listed to the last round of finalists, they will be expected to do a 3-5-minute pitch to the Venture Capitalist panel and audience at the conference on 27th April at the Kimpton.
Local companies have embraced the opportunity to be part of IMPACT17, and the hosts Cayman Enterprise City and the IMA are delighted to welcome Logic, Lainston, Audi, Arch Automotive, CNB, CML Offshore Recruitment, Yello, Trident Properties, BritCay, The Cayman Islands Department of Tourism, Berman Fisher, Pinnacle Media and Island Air as conference partners.
In addition to the Startup Battlefield, IMPACT17 will include keynote speakers, panel discussions and enjoyable networking events at some of Grand Cayman's most desirable locations. Tickets are extremely limited. To register or get more information, go to www.ImpactCayman.com and enter promo code caymanloc to obtain the 40% local residents' discount.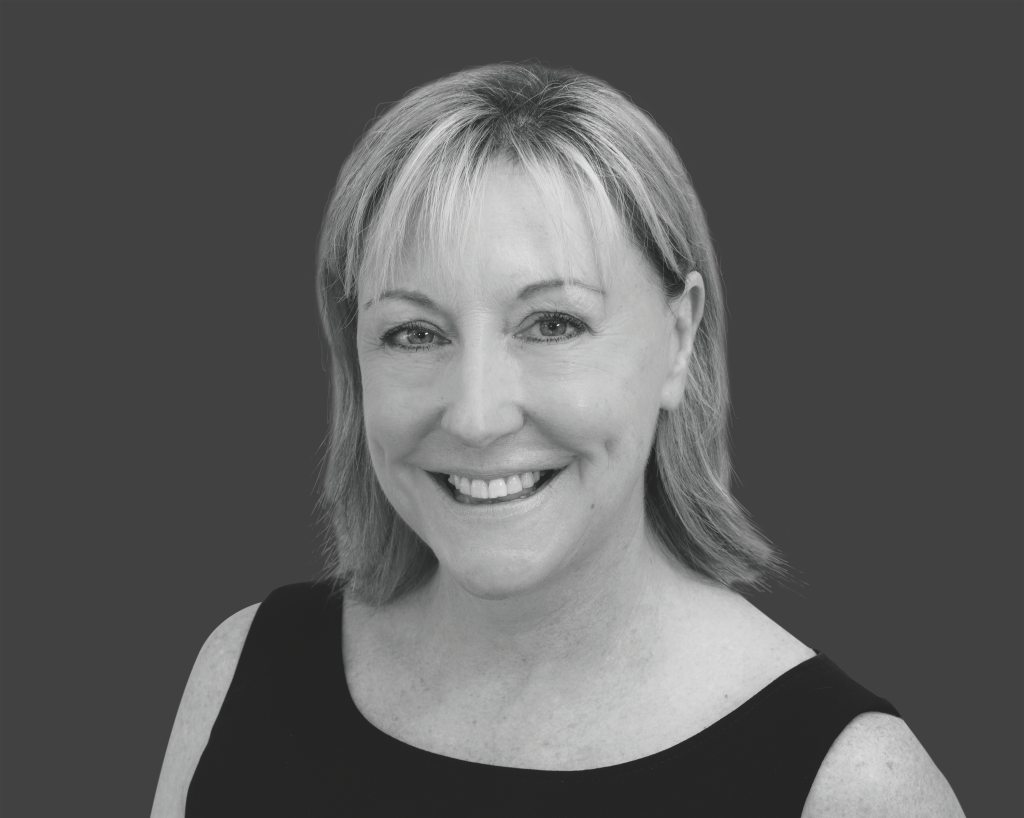 Hilary McKenzie-Cahill is a Cayman Enterprise City staff alumni and former VP of Marketing and Business Development. Hilary is a serial entrepreneur and a powerhouse of energy, passionate about everything she undertakes.