Cayman Enterprise City Zone Company Experiences Tremendous Growth
Grand Cayman, Cayman Islands (19 May 2020) – Cayman Enterprise City (CEC) Special Economic Zone Company, SilverStream SEZC, doing business as Vox Royalty Corp ("Vox" or the "Company") has recently announced that the Company has closed their public offering, raising CDN$13.75M with a concurrent listing on the TSX Venture Exchange in Canada.
The privately held royalty and streaming business has experienced tremendous growth since establishing the business in the Cayman Islands in early 2014. "From day one, we believe Vox has been an excellent case study of what the Cayman Islands, and specifically Cayman Enterprise City, have looked to develop," explained Kyle Floyd, CEO of Vox. "Our company has based its people in Cayman to take advantage of the business benefits offered by the Cayman Enterprise City. We have used those benefits to secure a talented team, to obtain hassle-free work permits, and to streamline our business within a tax neutral environment, which has ultimately added to the bottom line and helped us to successfully grow our business."
Cayman Islands-based Vox is the fastest growing mining-focused royalty and streaming company globally, with a portfolio of 37 royalties and streams spanning seven jurisdictions. Vox's portfolio is predominantly geared toward precious metals royalties which make up over 50% of its portfolio weighting. In addition, the Company has underlying exposure to a more diverse array of commodities, including base, battery, and bulk metals. The business was incorporated in 2014 within CEC's Cayman Commodities and Derivatives City and has grown to become a business expected to trade at a CAD$95 million market capitalisation upon commencing trading in the coming weeks. "Since the beginning of 2019, we have quietly been the fastest growing royalty and streaming business in the mining royalty sector, having announced 11 separate transactions to acquire 32 royalties since the beginning of 2019. We see this as a significant accomplishment and expect that the share price and company will continue to grow significantly over the coming years," said Mr Floyd.
Since opening their doors in 2012, CEC has helped over 300 global businesses to establish a genuine physical presence in the Cayman Islands. Businesses within Cayman Commodities and Derivatives City account for 21% of businesses who have established a physical presence within CEC's special economic zones. The specialised zone has been developed to create a centralised global commodity and derivatives market in the Cayman Islands, with the intention of being the first dedicated commodities and derivatives centre in the Americas' time zone. "The significant growth of Vox is tangible proof that the CEC model of attracting businesses of all sizes and at all stages of development helps to feed an ecosystem that enables businesses to flourish and have a substantial positive impact on Cayman's economy," said Charlie Kirkconnell, CEO of CEC. "We congratulate Vox on their success and look forward to being part of their bright future ahead."
For more information on Cayman Enterprise City email innovate@caymanenterprisecity.com.

For more information on Vox contact:
Kyle Floyd
Chief Executive Officer
+1 345 815 3940
info@silverstreamsezc.com

Forward-Looking Information:
This news release contains certain information which constitutes 'forward-looking statements' and 'forward-looking information'. Forward-looking statements involve known and unknown risks and uncertainties, most of which are beyond the Company's control. Should one or more of the risks or uncertainties underlying these forward-looking statements materialize, or should assumptions underlying the forward-looking statements prove incorrect, actual results, performance or achievements could vary materially from those expressed or implied by the forward-looking statements. Accordingly, undue reliance should not be placed on these forward-looking statements.

The forward-looking statements contained herein are made as of the date of this release and, other than as required by applicable laws, the Company does not assume any obligation to update or revise it to reflect new events or circumstances. The forward-looking statements contained in this release are expressly qualified by this cautionary statement.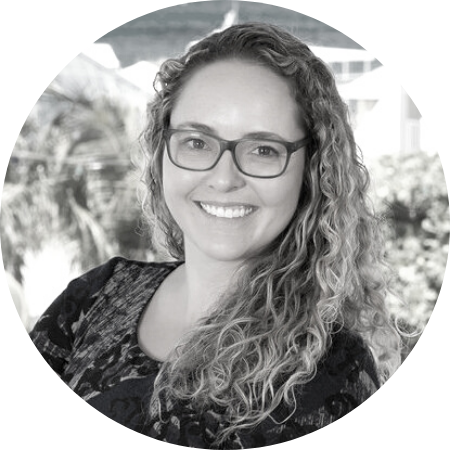 Kaitlyn Elphinstone is the Chief Marketing Officer at Cayman Enterprise City (CEC) — responsible for driving new opportunities, championing innovation, engaging members of the public, and leading the company's marketing and brand strategies in her enterprise-wide focused role.