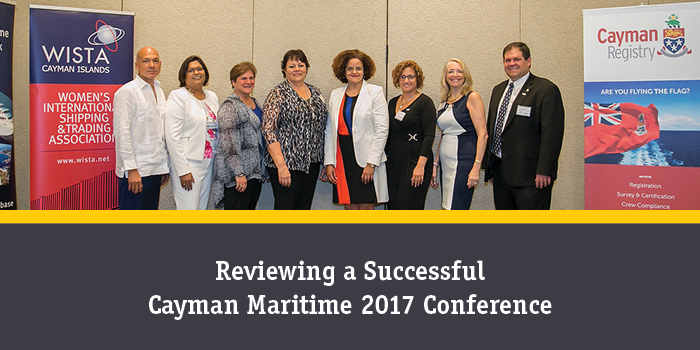 This month kicked off with the Cayman Maritime 2017 Conference which included the Mare Forum, the 5th Cayman Islands Shipping Summit and Implementing Marpol in the Caribbean Conference, hosted by WISTA and NAMEPA. The steering committee which included the Cayman Islands Shipping Registry, Cayman Maritime Services Park and Maples and Calder, did a great job coordinating the conference, which began on 1st May and featured talks and input from shipping industry leaders from across the globe. It was yet another successful chapter in Cayman's exciting new approach to shipping and maritime services in the 21st century.
Designed to focus on both shipping and yachting, the Cayman Maritime 2017 conference touched on a wide range of topics ranging from maritime tourism infrastructure to trade patterns and environmental concerns, all underscoring Cayman's position as the Caribbean's international maritime centre. The event, which took place at the Grand Cayman Marriott Beach Resort, was the perfect opportunity for maritime industry leaders, ship owners, yacht brokers and other related professionals to come together for thought-provoking discussions on the most pressing issues of the day in shipping and yachting. Attendees mingled with and attended talks by speakers and panelists from industries including government, law, shipping, yachting, maritime services and real estate, giving the event a focused and lively atmosphere.

Several representatives of the Cayman Islands government were in attendance as well, including Honourable Alden McLaughlin, Premier of the Cayman Islands and important Cayman business luminaries such as Charles Kirkconnell, CEO of the Maritime Services Park, and Joel Walton, CEO of the Cayman Islands Shipping Registry. Cayman Maritime 2017 was successful in demonstrating Cayman's stability and strength as an international maritime centre. Maritime industry attendees were able to see firsthand that doing business in the Cayman Islands offers a number of excellent financial and strategic perks.

Day one of Cayman Maritime 2017 was focused on a Mare Forum International presentation that covered the topic "Where is Shipping and Yachting Heading? The Post-Crisis Perceptions and Realities." Attendees were treated to thought-provoking discussions on the latest trends in shipping and yachting, including a discussion of changes brought on by technological developments, evaluation of current geopolitical risks to the industry and an evaluation of the current renaissance of commodities markets and shipping as a whole. The May 1 event fostered hours of creative discussion and brainstorming among industry peers from across the globe.

The second day of Cayman Maritime 2017 focused on the implementation of the International Convention on the Prevention of Pollution of Ships (MARPOL) in a changing world. Officially titled "MARPOL in the Caribbean: Moving into the 21st Century," the second-day conference was presented by the Cayman chapter of the Women's International Shipping & Trading Association (WISTA), Women in Maritime Association, Caribbean (WiMAC) and the North American Marine Environment Protection Association (NAMEPA). These organizations represent important and often unheard voices in the shipping industry, and we are proud to play a part in providing a forum for such important discussion to take place.

After the official conference portions of the event concluded, attendees enjoyed a VIP reception at Government House on beautiful Seven Mile Beach, hosted by the Honourable Franz Manderson, Acting Governor of the Cayman Islands. Many attendees combined their professional efforts with vacation time as they enjoyed all the wonderful natural and cultural resources Grand Cayman has to offer, from restaurant to wildlife interactions and relaxation on gorgeous white sand beaches.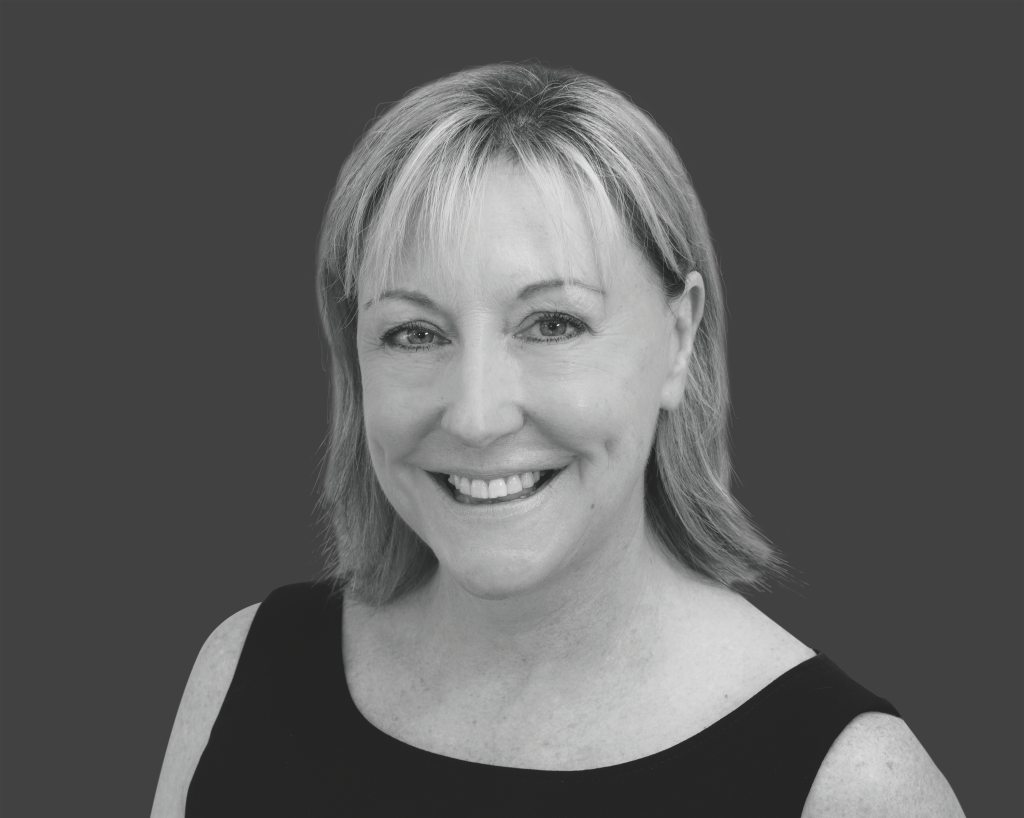 Hilary McKenzie-Cahill is a Cayman Enterprise City staff alumni and former VP of Marketing and Business Development. Hilary is a serial entrepreneur and a powerhouse of energy, passionate about everything she undertakes.