By: Alan Markoff | alan@cfp.ky
If legislators can quickly amend a host of laws that will allow for the creation of a special economic zone in the Cayman Islands, developers say they will have companies operating under licences by the third quarter of this year.
In what was the first of several public presentations, Hon Development Company LLC gave a press briefing to Cayman's business leaders at the Chamber of Commerce on Thursday, 24 February to give more details about the proposed six-tiered, knowledged-based special economic zone that will be called Cayman Enterprise City.
Project CEO Jason Blick conducted the briefing, but Barry Hon and his son Darrell Hon were also both present and added comments.
The elder Hon, who has been developing for 50 years and has the 2,800-acre Foothill Ranch in Orange County, California, on his list of successful developments, said there were several reasons why Cayman made sense for the creation of a special economic zone. He said being in the same time zone as the US east coast, as opposed to the 12-14-hour time difference with the Middle East special economic zones, was a huge advantage. He said the current spreading turmoil in the Middle East was also a reason companies would come to Cayman.
"We think we'll bring a lot of those companies there now, here," he said. "It makes a lot of sense for them to move here."
In addition, Mr. Hon said Cayman is a good place to live, with great weather, great restaurants, friendly people and other positive attributes.
"It's the best place in the Caribbean in my opinion."
Mr. Hon said Cayman has the advantage over places like the Bahamas - which already has a special economic zone - because it is a UK territory and has British Law that "you can depend on".
Mr. Blick, who originally trained as a solicitor, moved to Dubai in the 1990s and worked with other special economic zones in the Middle East and Asia from 1999. Cayman Enterprise City will be modelled - on a smaller scale - on the special economic zones in Dubai. He said there are some 3,000 special economic zones in various parts of the world, but only 1 per cent of them is focused on technology and knowledge.
Cayman Enterprise City would comprise six parts - an Internet Park, a Biotech Park, a Media Park, a Global Commodities Park, an International Academic Park and an Outsource Park. No manufacturing or engineering will take place in Cayman Enterprise City, and companies licensed to operate in the zone will not be allowed to trade within the Cayman Islands and will instead be globally focused, Mr. Blick said.
"In some ways, it will be a country within a country."
Benefits to the companies licensed to operate in Cayman Enterprise City would include no income taxes, no corporate taxes, 100 per cent foreign ownership, 100 per cent repatriation of profits, reduced work permit fees and no import duties on most items.
The Cayman Internet Park would attract Fortune 500-brand companies like Oracle, IBM, HP and Microsoft and would focus on sectors like software, internet and multimedia, telecommunications and networks and IT services. Mr. Blick said that in 2007 Oracle wanted to move an operation of 40 people to the Cayman Islands but encountered too much bureaucracy and Immigration restrictions and decided against the move.
"They said it was just too hard," he said, adding that Cayman Enterprise City would eliminate the roadblocks for companies like Oracle to move here.
"They will come as they have come to many other places," Mr. Blick said.
Cayman Media Park is envisioned to become "the global media heart of the region where all media-related businesses will thrive and coexist", Mr. Blick said.
"Strategically located at the crossroads of Americas, Cayman Media Park will help transform Cayman into a world-class knowledge-based society and economy," he said. "In respect to this vision, Cayman Media Park will establish a world-class environment for every kind of media business, which broadly includes media and advertising services, publishing and music, film, new media, leisure and entertainment, broadcasting and information agencies."
Mr. Blick said people wondered who would come to Dubai Media City when it was created, but that there are now 10,000 jobs in that special economic zone.
"With advanced infrastructure, support services, freedom of capital movement, tax-free income and easy access to markets rich with untapped opportunities, the Cayman Islands and Cayman Media Park is the ideal location for productive media businesses," he said.
With the Cayman Global Commodities Park, the aim is to create the Caribbean's first commodities exchange, rivalling the large exchanges elsewhere.
"Cayman Enterprise City will be the first special economic zone in the world to house commodities teams," Mr. Blick said.
Cayman International Academic Park would consist of five small universities that would offer access to higher education in specific areas of expertise needed in the operations of Cayman Enterprise City. Mr. Blick said the Academic Park would give high-end career opportunities to Caymanians beyond the traditional law and finance-based careers.
Cayman Enterprise City would be built in three phases, with the first phase creating 150,000 square feet of leasable area and 900 new jobs. Construction on the first phase would start in the fourth quarter of 2011 and be completed within 18 months. By 2016, the developer intends to build a minimum of 500,000 square feet of leasable built area, which would create 5,000 direct jobs and another 4,800 indirect jobs in total, Mr. Blick said.
The developer would make a $25 million investment in the project in 2011 and a total investment of $327 million.
However, Mr. Blick said the real value of the project to the Cayman Islands would come from the economic activity that would be created by the zone after it was built, which would account for 15 per cent of Cayman's Gross Domestic Product.
"It will become that third pillar of the economy," he said.
In order to set up the Special Economic Zone, a host of laws would need to be amended, including the Companies Law, the Local Companies Control Law, the Trade and Business Licensing Law, the Immigration Law, the Patents and Trade Marks Law and the Customs Tariff Law.
If a definitive agreement with the Cayman Islands Government were signed and the laws amended by the second quarter of 2011, operations would commence during the third quarter of this year even though the zone would not be built yet. Darrell Hon explained that there are already enough companies that have expressed their intent to establish in Cayman Enterprise City that they would be put into temporary existing offices until new space could be built for them.
Mr. Blick said the location of Cayman Enterprise City would be somewhere east on Grand Cayman, but he would not be any more specific.
Mr. Blick said the aggressive time line for the project was in place partially because the Cayman Islands Government wanted it to move ahead quickly, but also because other countries in the region have the same idea. He said the government of Barbados recently announced plans to create a special economic zone based on technology.
"Either we do this project or someone else will do it," he said.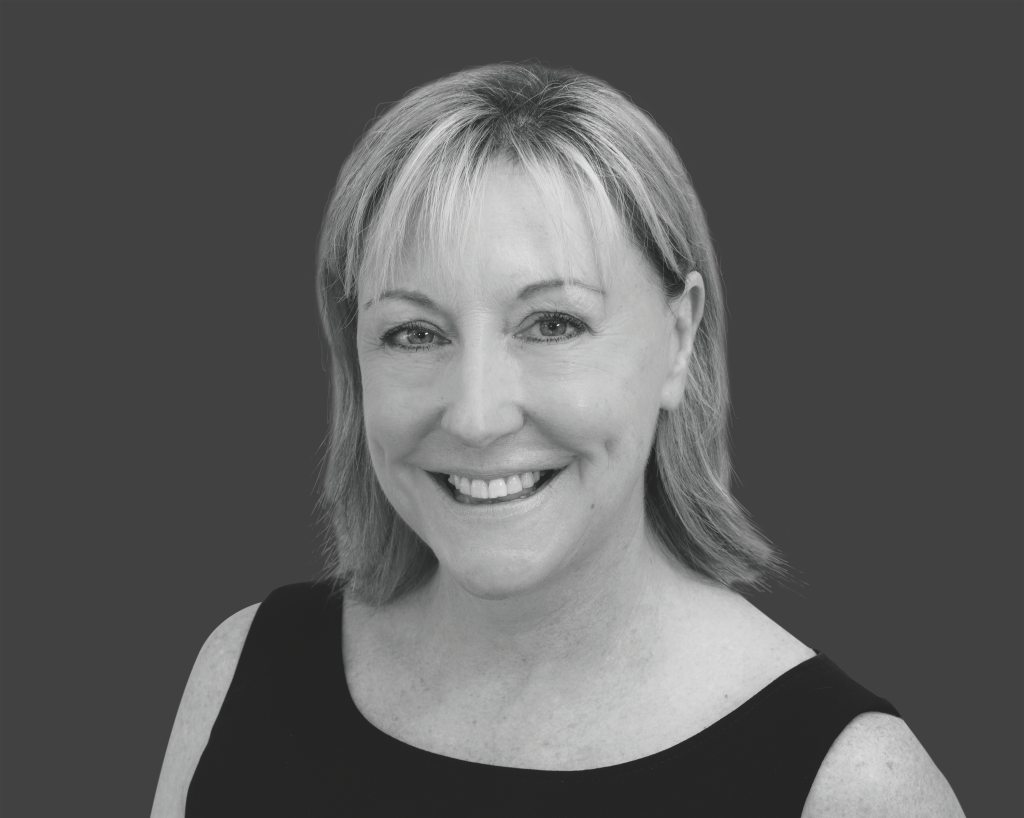 Hilary McKenzie-Cahill is a Cayman Enterprise City staff alumni and former VP of Marketing and Business Development. Hilary is a serial entrepreneur and a powerhouse of energy, passionate about everything she undertakes.