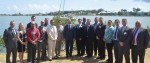 CEC and Government leaders promoted Cayman's business-friendly environment and the benefits of the special economic zone; the visit was the first to result from key partnership with Internet Marketing Association.
George Town, Grand Cayman 14th April 2015 - Cayman Enterprise City ("CEC") welcomed a distinguished high-level delegation of tech industry professionals, in conjunction with the Internet Marketing Association ("IMA") to Grand Cayman on April 9th, 2015. This leadership gathering which was an outstanding success, enabled delegates to enjoy social and cultural experiences and explore economic investment opportunities in the Cayman Islands. The visit is a result of the burgeoning partnership between CEC and the IMA; a leading global association for Internet, digital marketers and technology leaders with more than one million members worldwide in 117 countries. Last September, the IMA invited Premier McLaughlin to serve as key note speaker and joined CEC leadership at the association's annual conference IMPACT14 in Las Vegas.
The Cayman delegation was well received at IMPACT14 and met with business leaders from leading technology brands including Google, Microsoft, and Adobe. The Cayman delegation's presence generated interest in the Cayman Islands and Cayman's special economic zone, which enables tech companies to establish a staffed physical presence in the Cayman Islands from which to conduct international operations. The trip to Cayman was the natural next step in the partnership between CEC and IMA, and although the business relationship is in its early stages, both parties were delighted with the results and expect big things in the future.
Chairman of the IMA Sinan Kanatsiz: "We are excited that our partnership with CEC has been taken to the next level by bringing leadership from American business interests to the Cayman Islands. This event materializes a vision created in September 2014 during IMA's flagship event, IMPACT14 in Las Vegas. The IMA looks forward to creating more economic investment opportunities for CEC and appreciates all of CEC's contributions to date. This trip has been so successful that we plan to co-host with CEC a much larger annual event in Cayman starting next year."
The April 9 itinerary included a series of tours, presentations and social events to give the visitors a true taste of Cayman from a business and cultural perspective. They began the day with a tour of George Town, Seven Mile Beach and the Tier-3 Brac Informatics data-centre before arriving at Cayman Enterprise City where they received an introduction to the jurisdiction at an event attended by the Honourable Wayne Panton, Minister for Financial Services, Commerce and Environment. CEC then hosted an IMA Movers and Shakers luncheon at Morgan's Restaurant at the Cayman Islands Yacht Club, attended by the Honourable Alden McLaughlin, Premier of the Cayman Islands. Premier McLaughlin addressed the guests and delegates who were overwhelmed at the Government's willingness to support and encourage foreign direct investment and their setting up a physical presence within the SEZ. The IMA is currently in the process of establishing within CEC and is actively reaching out to its membership to do the same.
The IMA members networked with CEC zone members and local business leaders including the CEO and President of the Cayman Islands Chamber of Commerce, the Director of the DCI and CEC's senior management. They enjoyed a Red Sail Sports catamaran sail along Seven Mile Beach and Cayman's beautiful waters with a snorkel trip to the US Kittiwake wreck.
The visitors topped off their first day with some true Caymanian hospitality on Seven Mile Beach with sunset cocktails and dinner under the stars at the Royal Palms Beach Club networking with CEC zone Company CEOs, channel partners, as well as Cayman government leaders including Joey Hew MLA, Councillor to the Minister of District Administration, Tourism & Transport, Winston Connolly MLA, Councillor to the Minister of Education, Employment and Gender Affairs and Roy McTaggart MLA, Councillor to the Minister of Finance & Economic Development and to the Minister of Financial Services, Commerce & Environment. They enjoyed some great Caymanian fare and the relaxed ambiance of this signature Cayman beach experience.
On April 10, Walkers and Brac Informatics Centre co-hosted a breakfast event at the Lobster Pot for the delegation. Michael Padarin, Partner at Walkers spoke to the group about the many legal advantages of structuring in Cayman and Nancy Ewing-Kirkconnell, President of Brac Informatics Centre talked about Cayman's technology infrastructure which is already in place to help position the Cayman Islands as 'the digital offshore jurisdiction' of choice. The international guest speaker was Matt Langie, Senior Director of Strategic Marketing for Adobe, who engaged the gathering with his talk on disruptive digital technology companies such as Uber and Airbnb and how they are dramatically changing the user experience of tradition industries through digital experiences.
Charlie Kirkconnell CEO of CEC said: "CEC wanted to share Cayman's unbeatable hospitality and allow the delegates to see first-hand our ideal business jurisdiction and lifestyle. We are very appreciative of the Premier's and Government's support and involvement in this initiative and the IMA visitors have left knowing that Cayman with its first-rate infrastructure and zone concessions is indeed an ideal place to set up international business operations. We expect some excellent deal flow as a result of these efforts."
About Cayman Enterprise City
Cayman Enterprise City is a Special Economic Zone in the Cayman Islands focused on knowledge-based industries, technology companies and specialized services businesses. With a dedicated Government Authority and guaranteed fast-track processes, international companies can quickly and efficiently establish a genuine physical presence in Cayman. This enables businesses take advantage of Cayman's jurisdictional benefits which include exemptions from corporate tax, income tax and capital gains tax, along with a raft of special zone concessions and incentives. These concessions were designed to attract international companies from five specific high-tech sectors; internet and technology, media and new-media ventures, biotechnology and life sciences, commodities and derivatives, and academia.
About the Internet Marketing Association
The IMA is the industry's largest organization dedicated to the profession with over 1 million members worldwide. It serves as a knowledge-sharing and networking platform to connect members and partners with the certified education, advocacy, market research, thought leadership and recognition necessary to succeed in today's fast-changing online business environment.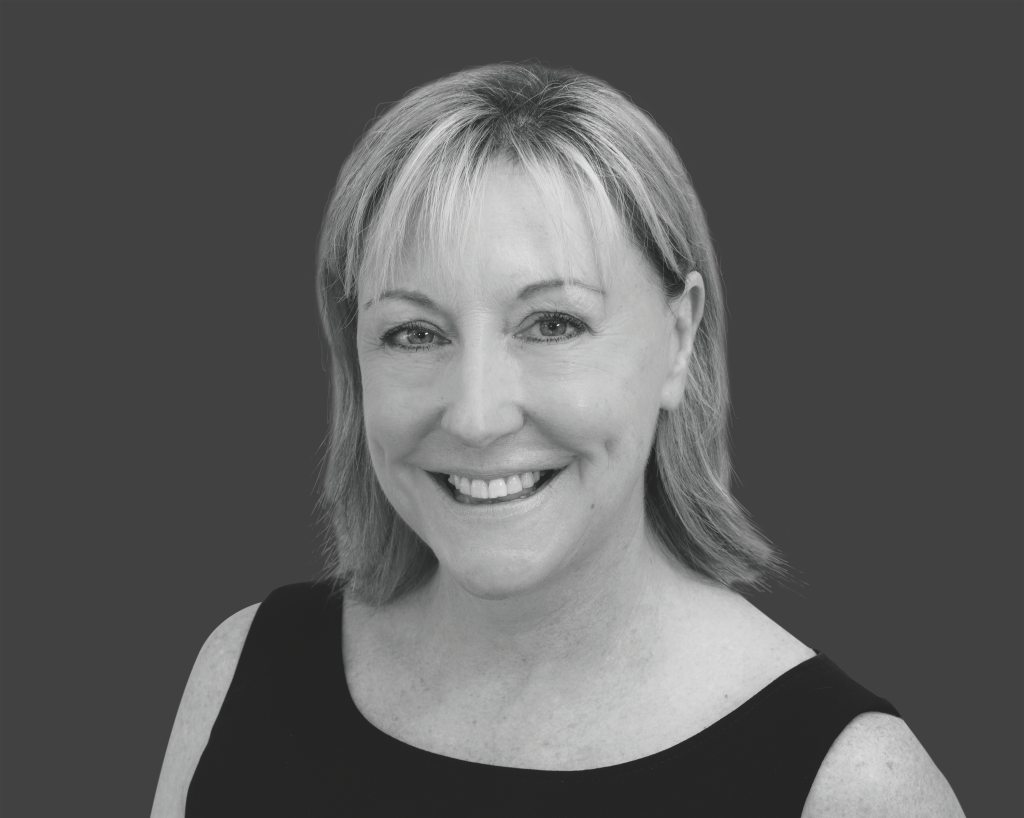 Hilary McKenzie-Cahill is a Cayman Enterprise City staff alumni and former VP of Marketing and Business Development. Hilary is a serial entrepreneur and a powerhouse of energy, passionate about everything she undertakes.