By: Alan Markoff | alan@cfp.ky
The Cayman Islands Government and the developer for the technology-based special economic zone proposed for Grand Cayman hope to announce a definitive agreement within weeks, the Caymanian partner on the 
project has said.
Architect Cindy O'Hara of Design (Cayman) Ltd said the goal was to get Planning permission and break ground by the beginning of 2012, but in order for that to happen the definitive agreement would need to 
be signed fairly soon.
Premier McKeeva Bush said Thursday that he hoped to have a definitive agreement signed as soon as next week. Ms O'Hara said the Cayman Enterprise City was working hard to get to that stage and that there had been a number of things happening behind the scenes recently, including design work and a report by the 
accounting firm KPMG.
"KPMG was hired by us to give government a report about how much [Cayman Enterprise City] would cost if we move ahead," she said, adding that the report found it would basically cost government nothing up front or in the near term because the developer would build the infrastructure, plus the existing infrastructure in the vicinity of the project would suffice for somewhere between five and eight years.
"We feel we'll be close to completion and fully populated before any [further government infrastructure] is needed," she said. "At that point they might have to upgrade some water mains and put in another fire station or something like that."
Fast track
The Cayman Enterprise City project has come together very quickly, Ms O'Hara said.
She only met project CEO Jason Blick in November 2010 and a memorandum of understanding was signed between the developer and government in January 2011. Mr. Blick, who Ms O'Hara said had already been living on Grand Cayman for five months when they met, gave her a presentation about his idea for creating a technology-based special economic zone on Grand Cayman.
"My initial reaction was 'that's a long shot'," she said, adding that not only did the project require the amendment of a host of laws, but Mr. Blick still needed to find a developer willing to fund the project. On the latter issue, Ms O'Hara played a key role.
"I introduced [Mr. Blick] to [developer Barry] Hon, who I'd been working with since the HSBC [project]," she said. "He had been looking for another project to really sink his teeth into."
Ms O'Hara said Mr. Hon thought the idea of Cayman Enterprise City was great and suggested it be built on a Mitchell's Creek site near Governor's Harbour that he owned and already planned to develop.
"The only problem was, Jason was looking for a larger property," she said. "Regardless, when we first met with Government about the project, they said 'absolutely not', that Government wouldn't support this development anywhere along the Seven-Mile Beach corridor."
Ms O'Hara said the Government reasoned that Cayman Enterprise City could work anywhere on Grand Cayman, so they preferred it to go somewhere else that needed development, keeping the Seven Mile Beach area focused on tourism and residential development.
Finding a suitable location for the project has taken some time, but Ms. O'Hara said the developer was hopeful to have the site under contract in a couple of weeks.
In the meantime, most of Ms Hara's company's time has been spent on the initial design work for the project. She said she hasn't minded how quickly things have developed.
"I liked that it was quick," she said. "It forced us to focus. If you have six months to do something, you tend to take six months to do it."
Partners
Partially because she was the catalyst in bringing Mr. Blick, who had the idea and special economic zone expertise, together with Mr. Hon, who had the funding and development expertise, Ms O'Hara was asked early on to be the Caymanian partner on the project.
However, Ms O'Hara points out that her company, Design (Cayman) Ltd, and an associated company headed by Russell Linford, Build (Cayman) Ltd, will bring their own expertise to the table, namely architecture and construction management. "This is something my skill set works in," she said of the project. Mr. Blick said he was delighted Ms O'Hara agreed to be the head of architecture and local partner of Cayman Enterprise City.
"Cindy O'Hara has proven from the inception of this project to be an invaluable asset in bringing the CEC concept to fruition," he said. "With her design expertise and knowledge of the Cayman Islands, she has helped to see the project to the stage we are at now and will continue to be vital in ensuring Cayman Enterprise City is built to the highest of design standards. In addition to her skill, technical ability and design style, Cindy is also pragmatic and driven. This, combined with an excellent work ethic, makes her an ideal partner for the project."
Premier Bush said it was his government's policy for foreign investors to have Caymanians partners in projects, not only because it was good for the Caymanian partners, but because it would help create roles in the projects for other Caymanians as well.
Work for everyone
As a partner in the project, Ms O'Hara agreed she would be able to work with a number of architectural and design firms, a kind of cooperation that generally doesn't happen when her firm is contracted only to do architectural work.
She said that as soon as the development site was revealed, construction contractors would be invited to attend a presentation to learn how they can be involved. She said Cayman Enterprise City was purposely designed with many small buildings.
"That way, smaller contractors can work on it, too, because their expertise is on that scale," she said. "I'd like everyone to have a chance to be involved."
When it comes to the architecture, design and construction, Ms O'Hara believes the necessary expertise is already on Island and that Cayman Enterprise will give local companies a chance to shine and prove they can build world-class projects.
From her standpoint, Ms O'Hara sees Cayman Enterprise City as the "project of a lifetime".
"Any architect would say the same thing," she said. "If I were sitting in New York, I'd say the same thing."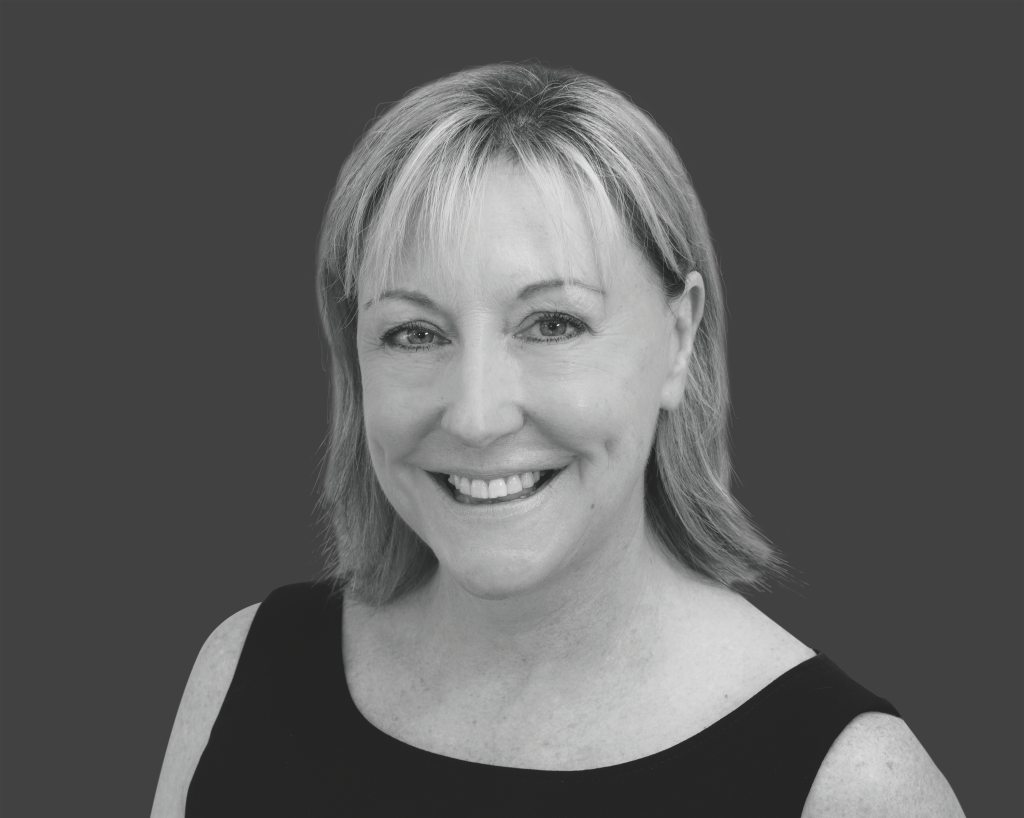 Hilary McKenzie-Cahill is a Cayman Enterprise City staff alumni and former VP of Marketing and Business Development. Hilary is a serial entrepreneur and a powerhouse of energy, passionate about everything she undertakes.