Interim zone space in Flagship Building gives special economic zone downtown presence and revitalizes harbour front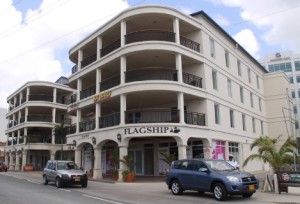 George Town, Grand Cayman - Cayman Enterprise City (CEC), Cayman's Special Economic Zone announced today it has signed an agreement to occupy what is now known as the Flagship Building in central George Town as its next interim zone building. The top three floors of the building will be re-branded as the CEC City Centre in order to afford CEC a prominent anchor point in the island's capital. Until ground is broken on its new campus in 2014, CEC is housing international companies temporarily in existing commercial buildings licensed by the government as interim zone space. There are now more than 85 companies physically signed up in the zone, and another 191 in the sales pipeline and this additional temporary expansion space will enable the zone's continuing growth and allow CEC to meet the demand for special economic zone space while its new campus is being developed.
CEC made it clear that they are continuing their search for land for a permanent home for the main campus. The Directors have expressed that the location of the campus is very important and following feedback from clients, they have decided to consider a variety of potential sites. They disclosed that they are currently undergoing an in-depth selection process and feasibility studies on 6 further land options and expect the selection to be made by the end of the year, so that ground-breaking can begin early in 2014. In the meantime CEC needs more space right away and reports that it already has clients signed up to fill 25% of the CEC City Centre space.
"We think the CEC City Centre is a great interim location for our business hub, literally in the center of George Town, in front of the cruise ship port," said Chief Development Officer Cindy O'Hara. "We'll get a lot of visitor foot traffic through here, and the goal is to educate them about Cayman Enterprise City and the Cayman Islands as the ideal business jurisdiction."
Ms. O'Hara says the rebranding and remodeling work will begin immediately to create the perfect workspace for the innovative technology companies that CEC is bringing to Cayman from US tech hubs, such as Silicon Valley. CEC's design team is creating a contemporary and comfortable open-plan working environment using clear sight lines, lots of interior glass, and colour, meant to provide better workflow and collaboration to foster creativity.
The CEC City Centre will feature a welcoming Innovation Centre that will be the temporary home of the CEC sales and administrative offices. It will also feature an Information Café that will serve as a gathering place and hub. Here, Zone Company employees can access wireless internet, brainstorm creative ideas, write code or carry on other work during their work day. The interactive center will have touch screen computers with information about Cayman Enterprise City.
"Visitors can sit down, have a cup of coffee and actually spend some time to discover what the zone is all about," said Cindy O'Hara. "I think a lot of people in Cayman find a lot of mystery to the project, but we're not trying to be mysterious, we're just very busy working hard on bringing companies to Cayman. So the idea is to have people find out about the project on their own terms and the centre will do that."
The re-fit will also include an upgraded 2nd floor promenade and outdoor professional business lounge with a view of the harbour for CEC's clients and guests. The remodeling work is a large investment for Cayman Enterprise City and work will start right away to accommodate clients waiting to move to the island.
"Only local designers, sub-contractors and suppliers will be used on this project and we have already started reaching out to local firms in this regard," added O'Hara.
"CEC is going to be a very visible on the waterfront," said CEO Charlie Kirkconnell, "this building will give us a significant amount of space to expand into and reach the critical mass needed to break ground on the main CEC campus. The CEC City Centre will become the springboard that will lead to construction and eventual movement of those companies into the new main campus."
Special economic zones tend to start their marketing and sales outreaches prior to construction of a permanent home to develop a sales pipeline of clients who fill the new buildings when completed, and CEC has followed that model. While many companies have made an exodus from central George Town in recent years, CEC is looking forward to being part of the effort to return some business to Cayman's central business district. CEC clients will need drinks and lunches from local restaurants and cafes, and will shop in local stores and retail outlets as well use utilize the services of local law firms, banks, insurance companies, pension firms and other local merchants located in George Town.
"We feel we have had a very strong year and the trajectory of the project has changed significantly," says CEO Charlie Kirkconnell. "There are now 85 companies licenced in the zone and we expect to continue through the end on the current trajectory and finish 2013 with more than 100 companies in the zone. From there we intend to build on our success and begin construction of our main campus early to mid 2014."
The CEC City Centre is the fifth interim zone building; the others are the HSBC Building, the Grand Pavilion, Breezy Castle and the Mirco Centre.
About Cayman Enterprise City
Cayman Enterprise City is a Special Economic Zone in the Cayman Islands focused on knowledge-based industries, technology companies and specialized services businesses. With a dedicated Government Authority and guaranteed fast-track processes, International companies can quickly and efficiently establish a genuine physical presence in Cayman. This enables businesses to take advantage of Cayman's jurisdictional benefits which include zero corporate tax, zero income tax and zero capital gains tax, along with a raft of special zone concessions and incentives. These concessions were designed to attract international companies from five specific high-tech sectors that haven't previously considered Cayman as a place to set up. These industries include: internet and technology, media and marketing ventures, biotechnology, commodities and derivatives, and academia.
FOR MORE INFORMATION:
Call: 1-345-945-3722
E-mail: h.cahill@caymanenterprisecity.com
Web: www.caymanenterprisecity.com
Facebook: www.facebook.com/caymanenterprisecity
Twitter: @CEC_Cayman
LinkedIn: Cayman Enterprise City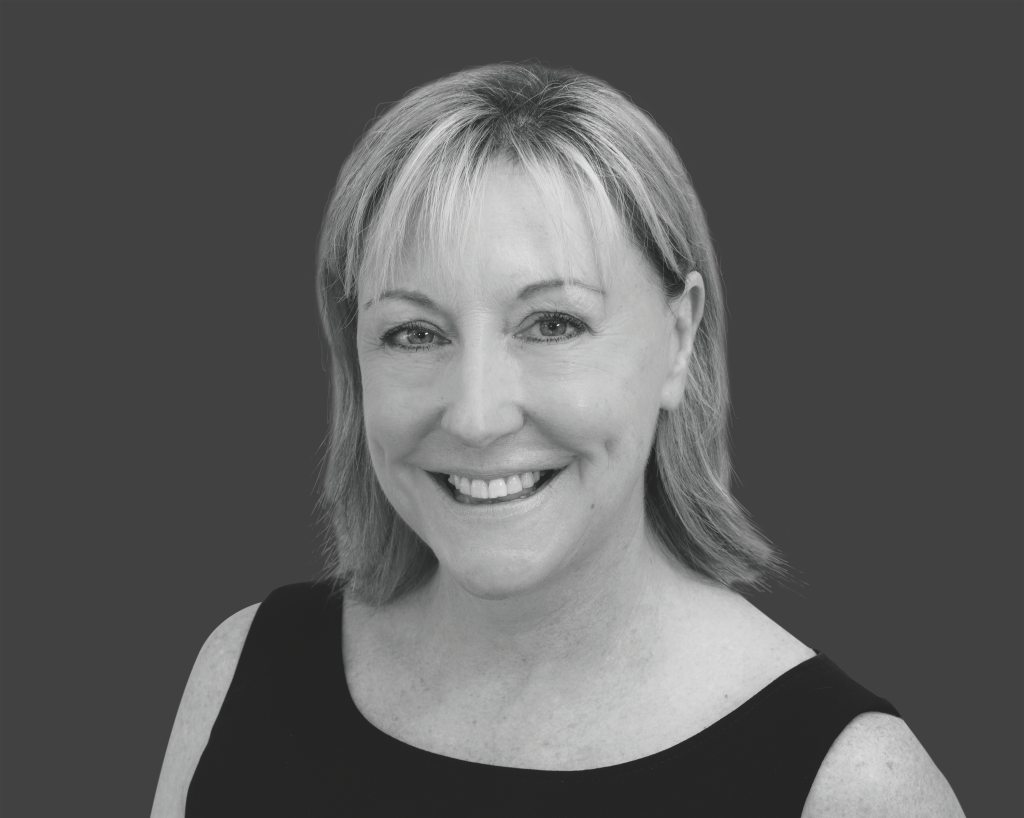 Hilary McKenzie-Cahill is a Cayman Enterprise City staff alumni and former VP of Marketing and Business Development. Hilary is a serial entrepreneur and a powerhouse of energy, passionate about everything she undertakes.